• Katie Kadan is a singer born in 1981 in Chicago, Illinois, USA.
• She gained recognition after competing in The Voice in 2019.
• She has over 100,000 Instagram followers and has released a couple of original songs.
• She is believed to be single and her net worth is estimated at over $300,000.
• She enjoys traveling, tasting various cuisines, reading romantic books, watching movies, and is a dog and cat lover.
Who is Katie Kadan?
Katie Kadan was born in Chicago, Illinois USA, in 1981, but hasn't disclosed her exact date of birth – her zodiac sign's believed to be Gemini and she holds American nationality. She's a singer who gained recognition after she competed in the 17th season of the singing show "The Voice", and Katie has since been working as a full-time musician.
Early life and education
Katie was raised in Chicago by her parents, about whom nothing is known as they prefer to stay away from the media's attention. She hasn't spoken about her siblings, but it's known that she has several as she was born into a huge family.
Katie became interested in singing at a very early age, and was 10 when she became a member of All God's Children's Choir. For the following ten years, she sang in a church choir, and also taught children music, but wasn't confident enough to start performing on her own. After she matriculated in 2000, Katie decided not to pursue a college degree, but to find work to financially support herself.
Career as a singer
Katie was 30 when she performed for the first time at an open mic night, and as the audience's reaction was positive, she decided to start working as a singer, and booked several gigs as a start.
Since she gained recognition with her performance in the show "The Voice", Katie has been singing very often in the Chicago's blue community, and has also become an Instagram star with over 100,000 followers, while she's uploaded close to 300 pictures onto it, most of which have been taken during her everyday life.
She's today looking up to Janis Joplin, Adele and Amy Winehouse.
Katie has released a couple of her original songs such as "Don't Lie to Me", "Stand in Line" and "No More Tears".
"The Voice"
The 17th season of the show "The Voice" began airing on 23 September 2019 on NBC, featuring Gwen Stefani, Blake Shelton, Kelly Clarkson and John Legend as coaches; Carson Daly served as the host.
For the first week of the show, Top 20 were chosen instead of the usual Top 24 and they competed for a place in the Top 13. Katie was on John Legend's team together with Alex Guthrie, Marybeth Byrd and Will Breman, while his team's fifth member Khalea Lynee was eliminated. Katie performed the song "Always Remember Us This Way" by Lady Gaga, and passed to the next round by a public vote.
The theme of the  season's second week was 'Dedications' and Katie was once again coached by John Legend. She sang "I'm Going Down" by Norman Whitfield and passed to the next round by a public vote, while Kelly Clarkson's Max Boyle and Blake Shelton's Cali Wilson were eliminated.
The theme of the third week was 'Fan Week', and Katie sang "Without You" by the rock group Badfinger, and she again passed by public vote – the only person to be eliminated in this round was Gwen Stefani's Myracle Holloway.
The next theme was 'Challenge Week' – Katie sang "Rolling in the Deep" by Adele, and passed by public vote. Joana Martinez of the Gwen Stefani's team and Shane Q of the Kelly Clarkson's team were eliminated.
The fifth week of the show was the semi-finals, and Katie passed into the finals with her performance of the song "Lady Marmalade" by the girl group Labelle.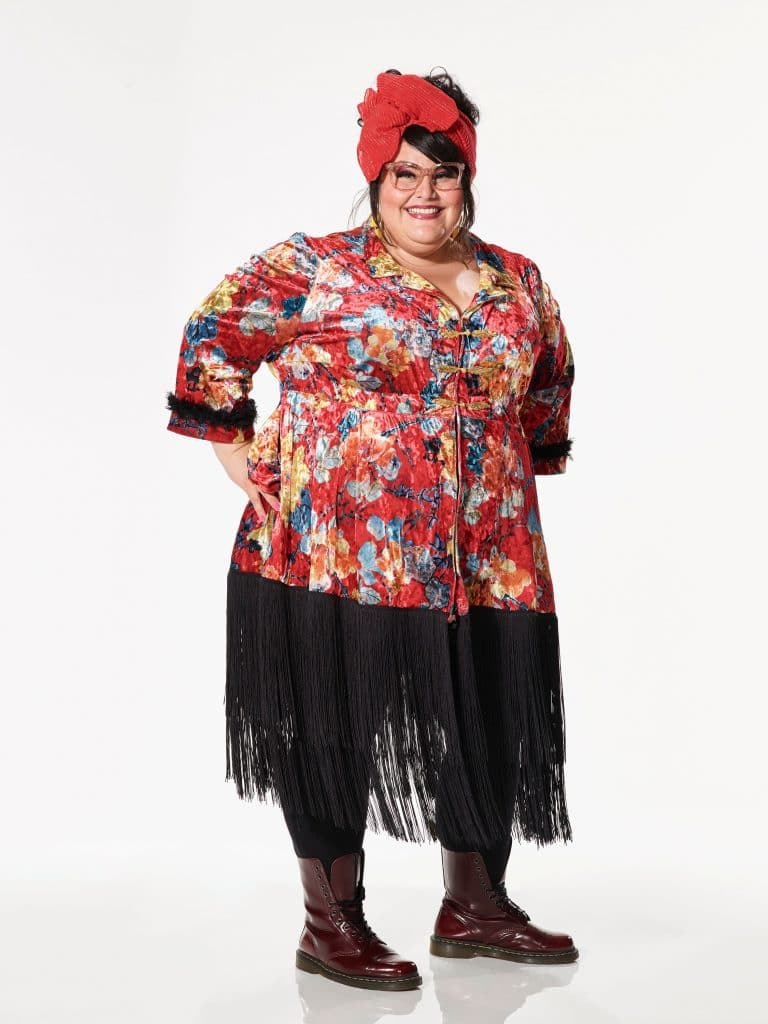 Four competitors were eliminated in the semi-finals: John Legend's Will Breman and Marybeth Byrd leaving him with only Katie on his team, Kelly Clarkson's Hello Sunday and Blake Shelton's Kat Hammock.
So the last four competitors sang to become 'The Voice'. It premiered on 16 December 2019 and featured Katie singing "I Don't Want to Miss a Thing" by Aerosmith, Rhose Short singing "Border Song" by Elton John, Ricky Duran singing "Running' Down a Dream" by Tom Petty and Jake Hoot singing "Amazed" by the country group Lonestar. Jake won the competition with Ricky ranking second and Katie ranking third.
Love life and relationships
Katie's very secretive when it comes to her love life, and hasn't spoken about any men (or women) she has perhaps dated, however, there are many rumors circulating the internet concerning her love life as well as her sexual orientation.
It's believed by many that Katie's weight has been a problem when it comes to her love life, and that it's very likely that the popular singer has been in a single long-term relationship. She has apparently been in a couple of short-term 'flings', although she hasn't confirmed this. There are also some people who believe that Katie's a married woman who prefers to keep her husband away from the media's attention, but this hasn't been confirmed either.
Some have claimed that she's a lesbian, as she hasn't spoken of any men whom she has dated, but Katie hasn't addressed these rumors.
As of March 2021, she appears to be single, hasn't married and doesn't have children.
Hobbies and other interests
Katie loves to travel, and her newfound fame and singing career have already taken her to various US states, as well as a couple of European countries, while her dream travel destination is Venice in Italy.
She's keen on tasting various cuisines, and this works well with her passion for travelling; Katie's favorite cuisine is Italian, as she loves to eat pizza and spaghetti.
She's a dog lover, and has two pet dogs and several pet cats.
Katie likes to read romantic books in her spare time – her favorite writers are Nicholas Sparks and Guillaume Musso, while her favorite books are "The Notebook" and "The Reunion".
She also enjoys watching movies starring her favorite actors and actresses Jim Carrey, Eddie Murphy and Sandra Bullock, such as "Ace Ventura: Pet Detective – When Nature Calls", "Meet Dave" and "A Thousand Words".
Age, height and net worth
Katie's age is either 39 or 40. She has long brown hair and brown eyes, her height is 5ft 5ins (1.65m) and she weighs around 185lbs (85kgs).
As of March 2021, her net worth has been estimated at over $300,000.