• Retired American award-winning actor best known for his role in the TV series "Emergency"
• Still active in the public spotlight, appearing in the "50th Emergency Anniversary Special" in 2022
• Has Czech-Bohemian and Irish ancestry, grew up in Pasadena, joined Pasadena Playhouse at an early age, and attended Pasadena High School and University of Southern California, Los Angeles
• His on-screen career began with "The Graduate" in 1968, and he went on to star in "Emergency!", "Another 48 Hrs.", "Matewan", "K-9", "Road House", "The Avenging Angel", and "What's Eating Gilbert Grape"
• Married to Rebecca Ann Fletcher since 1995, has a daughter named Jennifer Tighe
Who is Kevin Tighe?
Kevin Tighe is a retired American award-winning actor, perhaps still best remembered as Paramedic Roy DeSoto in the TV series "Emergency" (1972-1979) and as Blake Wilson in the film "Another 48 Hrs." (1990), among numerous other notable roles he had during his active career.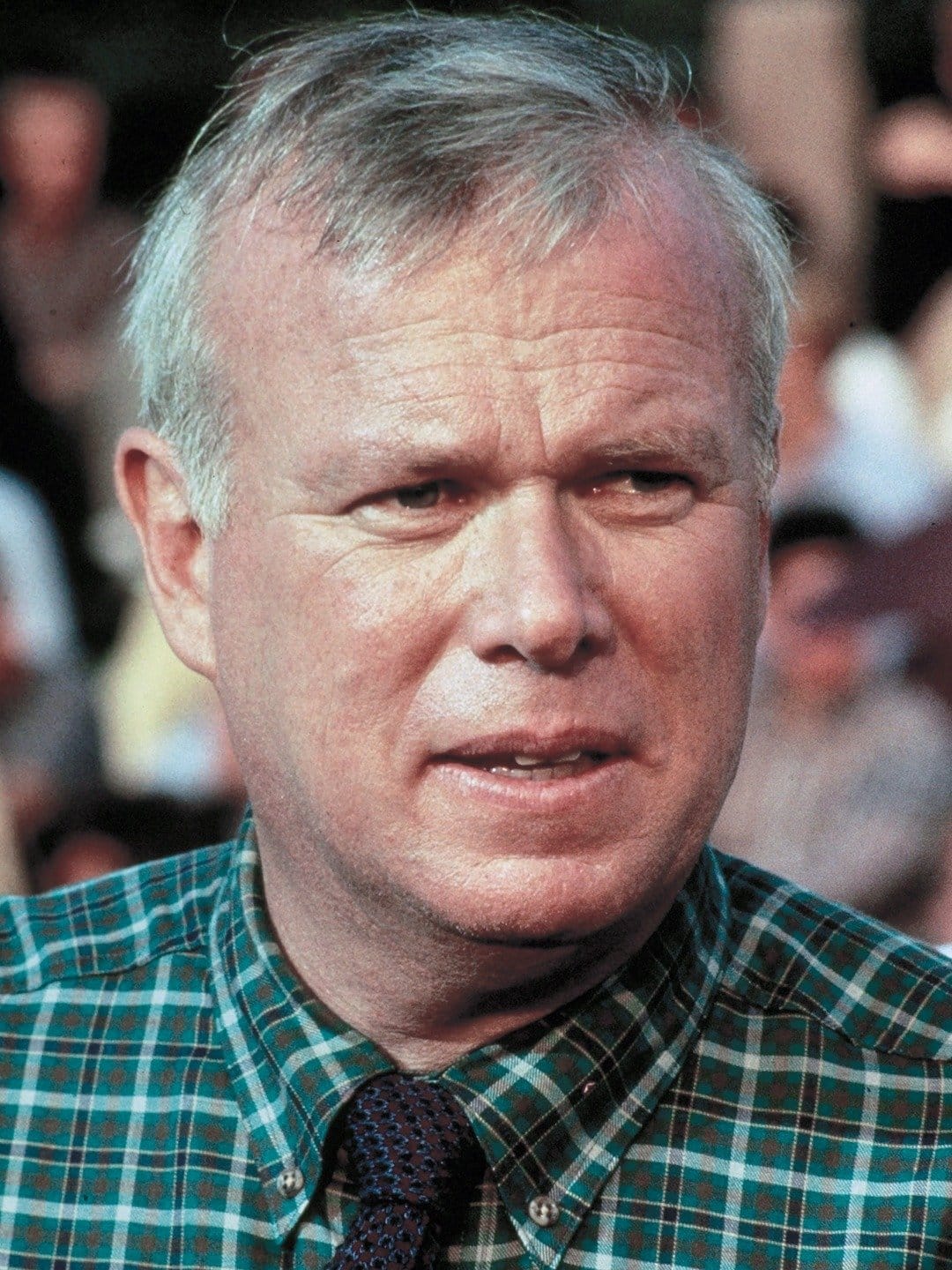 What is Kevin Tighe Doing Now?
Kevin has been away from acting since the mid-2010s. However, he still hasn't left the public spotlight, and in 2022 appeared in the "50th Emergency Anniversary Special". He's still great friends with his "Emergency!" co-star Randolph Mantooth.
Kevin Tighe Wiki: Age, Childhood, and Education
Jon Kevin Fishburn was born on 13 August 1944, in Los Angeles, California, USA. While there is no information on his parents' names, it's known that his father was an actor. Of Czech-Bohemian and Irish ancestry, he grew up in Pasadena, where he joined the Pasadena Playhouse at an early age.
He went to Pasadena High School, from which he matriculated in 1962, then first enrolled at Pasadena City College but transferred to University of Southern California, Los Angeles and received a Bachelor's degree , then furthered his studies to achieve a Master of Fine Arts degree in acting in 1967.
He spent two years in the army stationed at Fort Knox, and wasn't sent to Vietnam due to an injury.
Career Beginnings
Kevin started his on-screen career right after he finished his studies. His debut role was in the 1968 Academy Award-winning romantic comedy drama-film "The Graduate", starring Dustin Hoffman as a student who is torn between his older lover and her daughter, based on the novel by Charles Webb, and co-starring Anne Bancroft and Katharine Ross.
After the army, he returned with a string of minor roles in TV series such as "Bonanza" (1970) and "The Immortal".
Rise to Stardom
In 1972, Kevin was selected for the role of Paramedic Roy DeSoto in the TV medical action-drama series "Emergency!". He is one of the leaders of emergency teams who respond to vehicle crashes, medical emergencies, and other rescues as a part of the fire department rescue squad. To prepare for the role, he attended paramedic classes, and took part in 'ride-along' with the L.A. County Fire Department. He starred in all 130 episodes, and became a star actor thanks to the popularity of the series. He became best friends with Randolph Mantooth while in the series, which lasts until the present day.
1970s: Randy Mantooth and Kevin Tighe played paramedics John Gage and Roy DeSoto… pic.twitter.com/rHZGxdaN8e

— Route60plus (@Route_60plus) October 9, 2022
Kevin did the majority of the stunts, rarely using a stunt double. Moreover, he wrote one and directed four episodes of the critically acclaimed series. He also guest-starred as Ray DeSoto in several other popular series of the era, including "Adam-12" (1972) and "Sierra" (1974), while he also voiced Roy DeSoto in the animated spin-off "Emergency +4" (1973-1974).
The series was canceled after the departure of Robert Fuller in 1977, but subsequent movie specials were aired in 1978 and 1979.
Although the series didn't win any awards, it's considered the pioneer of the genre. In the series' legacy, DeSoto's uniform and some medical equipment from the show were inducted into the Smithsonian Institution's National Museum of American History in the Public Services division in May 2000. Moreover, The vehicles of Station 51 are a part of the collection of the Los Angeles County Fire Museum.
After the end of "Emergency!", Kevin made a few one-time appearances in such TV series as "The Six Million Dollar Man", and "The Hardy Boys/Nancy Drew Mysteries", while in the '80s, he taught drama at USC. Furthermore, he studied acting with Robert Lewis and Stella Adler in New York City, and performed in a number of plays throughout the decade.
Kevin returned to an on-screen career in the mid- '80s, appearing in the Academy Award-nominated historical drama film "Matewan" (1987), written and directed by John Sayles, with Chris Cooper, James Earl Jones and Mary McDonnell in the lead roles.
In 1989, he starred in the action crime-comedy film "K-9", alongside Jim Belushi and Mel Harris, and finished the decade with the role of Tilghman in the critically acclaimed action thriller film "Road House", starring Patrick Swayze as a bouncer in a dirty bar, co-starring Kelly Lynch and Sam Elliott.
Continued Success
Kevin enjoyed success throughout the '90s – he began the decade with a couple of one-time appearances in TV series "Murder, She Wrote", and "Tales from the Crypt".
He was Blake Wilson in the action comedy film "Another 48 Hrs.", alongside Eddie Murphy and Nick Nolte, while in 1991, he was Richard in the television movie "Face of a Stranger", starring Gena Rowlands, Tyne Daly and Cynthia Nixon.
Next, in 1993 he starred in the television drama movie "Better Off Dead" alongside Mare Winningham and Tyra Ferrell. The same year, Kevin starred with Tom McCamus and Brigitte Bako in David Wellington's award-winning thriller-drama film "A Man in Uniform".
He was then Mr. Carver in the Academy Award-nominated drama film "What's Eating Gilbert Grape" starring Johnny Depp, Leonardo DiCaprio and Juliette Lewis, and in 1995, appeared in the western "The Avenging Angel", which starred Tom Berenger, James Coburn and Charlton Heston.
In the second half of the decade, Kevin portrayed William Randolph Hearst in the Primetime Emmy Award-winning television biopic "Winchell" (1998), about the life and works of the influential and controversial columnist Walter Winchell, starring Stanley Tucci, Glenne Headly and Paul Giamatti, then he played Allan Hollingsworth in the sci-fi thriller "The Darwin Conspiracy", while he ended the '90s with the role of Mr. Crisp in the award-winning comedy film "Mumford", about a psychologist who bears the same name as the town, and becomes rather popular despite his secret past, with Loren Dean, Hope Davis and Jason Lee as the main stars.
The 2000s and Retirement
Kevin began the new millennium with the role of Jake in the television horror thriller-mystery movie "The Sight" about an architect who is hired to renovate an old London hotel inhabited by 21 ghosts, written and directed by Paul W.S. Anderson, and co-starring Andrew McCarthy and Amanda Redman.
This appearance was followed by a string of roles in such TV series as "The West Wing", "Rose Red", and "The Wonderful World of Disney".
He appeared in the biopic "The Tulse Luper Suitcases, Part 1: The Moab Story", written and directed by Peter Greenaway and starring JJ Field, Raymond J. Barry, and Michele Bernier, while in 2005 he was John Cortland in the film "The Deal", with Christian Slater in the lead role.
Moreover, from 2005 to 2010, he made six appearances as Anthony Cooper in the eponymous TV mystery thriller-drama series "Lost".
He remained in acting until 2016, during which time he had a few more notable roles. For instance, he made a guest appearance in the Primetime Emmy Award-nominated sci-fi mystery-drama series "The 4400" in 2007, then in 2009, he was Ben Foley in the critically acclaimed horror film "My Bloody Valentine". In 2013, he starred as Gene in the award-winning drama film "I Am I", written and directed by Jocelyn Towne, and co-starring Simon Helberg, Jason Ritter, and Jocelyn herself, about a woman who poses as her mother to meet her own father, who is now an old demented man who thinks he's still young.
His last on-screen role was in the eponymous TV crime-drama series "Law & Order: Special Victims Unit".
Stage Credits
In addition to his prolific on-screen career, Kevin has made a few notable on-stage appearances. In 1984, he played Peter Carlsen in the play "Open Admissions" at Music Box Theatre, which was his Broadway debut. Since then, he's performed in such plays as "Crime and Punishment" (1986), "A Skull in Connemara" (2000), and "Curse of the Starving Class" (2013), among other projects.
Net Worth
According to sources, Kevin Tighe's net worth is estimated at $2.5 million, as of early 2023.
Personal Life, Marriage, Husband, Children
Kevin Tighe was married to Mary Lou Seaman from 1968 to 1971. They have a daughter named Jennifer Tighe, who is also an actress, born on 24 December 1968.
Kevin has been married to Rebecca Ann Fletcher since 24 June 1995; they reside in Skagit County, Washington State; they don't have children together.
Appearance and Body Measurements
Kevin Tighe has grey hair and brown eyes. He stands at a height of 6ft 1in (1.85m), while he weighs approximately 165lbs (75kgs). His vital statistics are unknown, though he has an average figure.