-Lesley Ann Warren is an American actress with over 130 acting credits to her name.
-She is best known for her 1965 portrayal of Cinderella in the movie of the same name.
-She was raised in New York City and attended the Professional Children's School and The High School of Music & Art.
-She made her Broadway debut in 1963 and has since appeared in numerous TV movies, series, and films.
-Lesley Ann Warren has an estimated net worth of over $12 million.
Who is Lesley Ann Warren?
There have been numerous variations on the "Cinderella" theme over the years in the Hollywood film industry. The adaptation of this fairy tale directed by Charles S. Dublin, in which Lesley Ann Warren played the main role, remains a movie fans favorite to this day.
Lesley Ann Warren is an actress with over 130 acting credits to her name, but is probably still known best for the aforementioned role. Perhaps you didn't know that Lesley had to be injected with a muscle relaxant during the filming of this movie, because the dress she was wearing to the ball was so heavy, and shooting the scene lasted over 12 hours.
To find out more interesting facts about this versatile actress, let us tell you all about her life before and after the 1965 movie "Cinderella" premiered.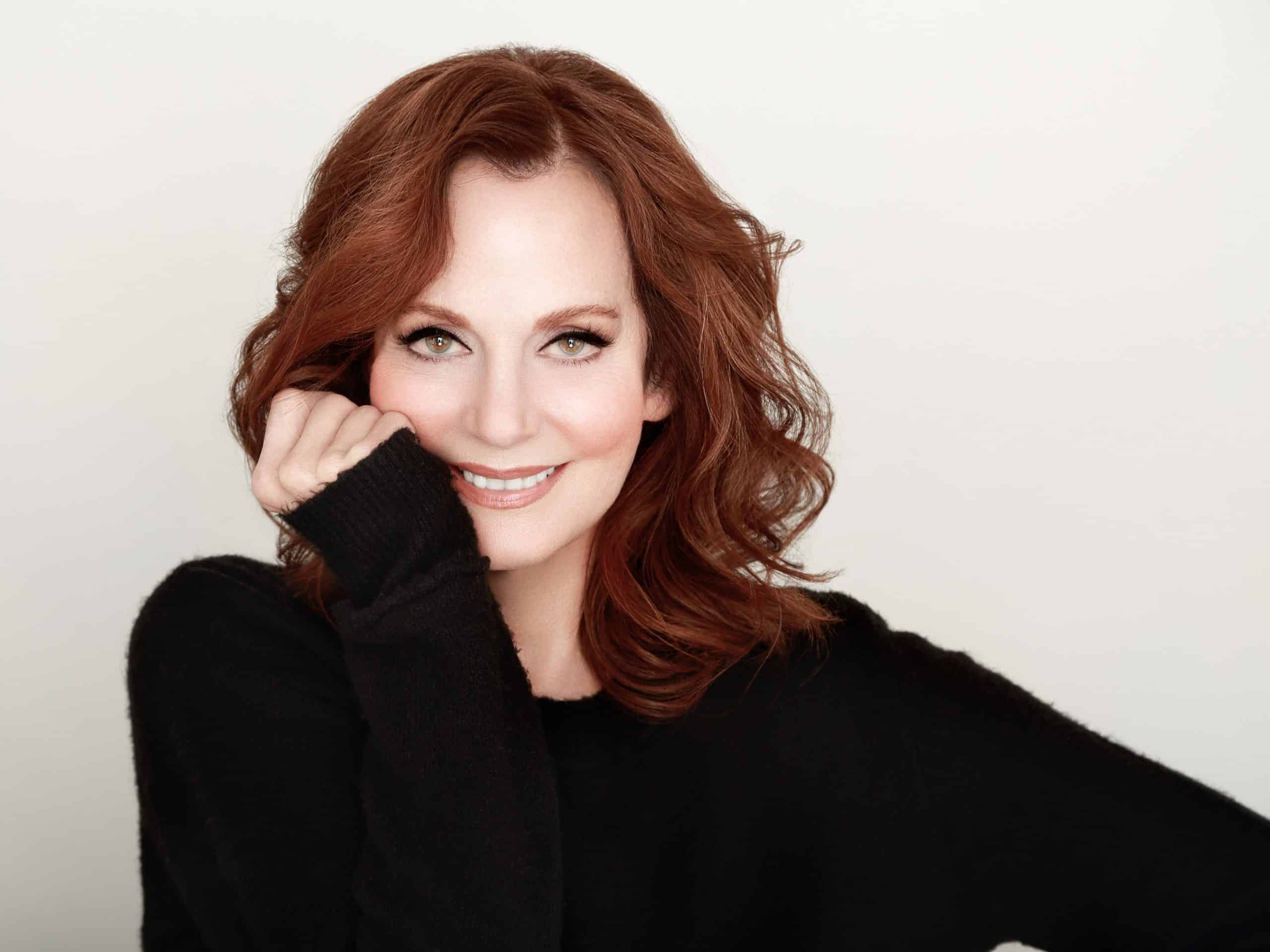 Early life, family, and education
Born on 16 August 1946, Lesley Ann's zodiac sign is Leo, and she's today aged 76 (2022). She hails from New York City, USA, thus she holds American nationality. She comes from a family of mixed ethnicity of British and Ashkenazi Jewish.
Lesley Ann was raised alongside her brother Richard by their parents William and Margot. Their father was a real estate agent, while their mother was a singer.
Lesley Ann attended the Professional Children's School from the age of six, then when she was 14, she began training in ballet, but also loved to sing. She attended The High School of Music & Art, then at the age of 17, Lesley Ann entered the famous Actors Studio, still the youngest applicant ever to be accepted into this prestigious acting school.
Broadway
Lesley Ann made her Broadway debut in 1963, in the musical "110 in the Shade" by N. Richard Nash (book), Tom Jones (lyrics), and Harvey Schmidt (music). Two years later, Lesley Ann won the Theatre World Award for her performance in "Drat! The Cat!", actually a musical flop by Ira Levin (book and lyrics) and Milton Schafer (music).
In 1973, she played Scarlett O'Hara in the musical "Scarlett", based on Margaret Mitchell's 1936 bestseller "Gone with the Wind", however, it was poorly reviewed.
In 1997, Lesley Ann starred in the original Broadway production of the musical "Dream" based on the songs of Johnny Mercer; the show closed on 6 July 1997, after 109 performances.
Roles in movies
Lesley Ann's first movie role was uncredited, an appearance in the 1962 movie "The Chapman Report", but her breakthrough role as Cinderella came three years later, starring in "Cinderella" opposite Ginger Rogers and Walter Pidgeon, in this Rodgers and Hammerstein's musical re-telling of the fairy tale. Although this TV movie had no nominations, it's been rated as the most memorable '60s movie made for children.
In 1967, Lesley Ann was cast to play Cordy in the musical comedy "The Happiest Millionaire", with this role was her big-screen debut; the movie was nominated for an Oscar-Best Costume Design. Next, she was seen as Alice Bower in the 1968 musical comedy "The One and Only, Genuine, Original Family Band", the lead female role opposite Walter Brennan. In the following year, Lesley Ann was nominated for the Laurel Award-Female New Face (15th place).
In the following years, Lesley Ann was seen in numerous TV movies, and also on the big screen in "Pickup on 101" (1972), "Harry and Walter Go to New York" (1976), and "Treasure of the Yankee Zephyr" (1981).
Her most notable movie role is her portrayal of Norma Cassady in the 1982 musical comedy "Victor/Victoria", also starring Julie Andrews, Robert Preston and James Garner. The movie had 18 award nominations and won 11, including the Oscar for Best Music, Original Song Score, and Its Adaptation or Best Adaptation Score. Lesley Ann was nominated for the Oscar for Best Actress in a Supporting Role, Golden Globe Award for Best Actress in a Supporting Role – Motion Picture, and New York Film Critics Circle Award for Best Supporting Actress.
The '80s saw Lesley Ann in "Choose Me" (1984), "Clue" (1985), and "Burglar" (1987), with many other roles over the next decade too numerous to list, so we'll mention some of her most notable, including her portrayal of Molly in the 1991 movie "Life Stinks", followed by her roles in "Pure Country" (1992) and "Color of Night" (1994), among others.
In the 2000s, Lesley Ann was seen in "Trixie" (2000), followed by another significant role as Joan Holloway in "Secretary" in 2002; the movie starring James Spader and Maggie Gyllenhaal had 26 award nominations and won 15. The following years saw Lesley Ann in "Constellation" (2005), "Forehead Tittaes" (2010), and "Jobs" (2013).
In 2015, Lesley Ann co-starred in "I Am Michael", with James Franco, Emma Roberts, and Zachary Quinto – this biographical drama was based on the article "My Ex-Gay Friend" about a gay activist who becomes a pastor.
Lesley Ann was next seen in "Between Us" (2016), "The Grands Son" (2018), "3 Days with Dad" (2019), and "Echo Boomers" (2020).
Roles in series
Lesley Ann made her first television appearance in 1963, in an episode of the  series "The Doctors". She followed by her role as Terry in an episode of the series "For the People" in 1965.
During the late '60s, Lesley Ann mostly guest-starred in series, until during 1970 and 1971, she was seen in 23 episodes of the series "Mission: Impossible", which performance brought her a Golden Globe nomination for Best Supporting Actress – Television.
The '70s and '80s saw Lesley Ann mostly in an episode or two of numerous hit series, such as "Doctor's Hospital" (1975) and "Beulah Land" (1980). Worth mentioning is her role as Anna Friedman in the 1985 TV mini-series "Evergreen", which won a Primetime Emmy Award.
Lesley Ann Warren Appreciation Tweet.#LesleyAnnWarren #Actors #TV #Movies #MissionImpossible #TheHappiestMillionaire #79ParkAvenue #Songwriter #FamilyofSpies #Clue#ANightinHeaven #ChooseMe #Burglar #Cop #ColorofNight #TheLimey #Secretary #VictorVictoria #TeachingMrsTingle pic.twitter.com/MGp0zluAKZ

— Michael Doyle (@DoyleofDarkness) March 24, 2021
Another notable TV mini-series role of Lesley Ann was her portrayal of Barbara Walker in the 1990 drama "Family of Spies", which was based on the true story of a naval officer who sells top-secret information to the Soviets. Lesley Ann's performance brought her a Primetime Emmy nomination for Outstanding Lead Actress in a Miniseries or a Special.
During the following decade, Lesley Ann was devoted to her movie roles, until in 2000 when she returned to television, guest-starring in an episode of the series "Twice in a Lifetime". Then between 2001 and 2006,Lesley Ann was seen as Tina in five episodes of "Will & Grace", and concurrently also had a recurring role as Arlene Lebowski in "Crossing Jordan" (2002-2005), and appeared in two episodes of the series "The Practice" in 2003.
From 2005 through 2011, Lesley Ann was seen in seven episodes of "Desperate Housewives", which brought her a nomination for Gold Derby Award-Comedy Guest Actress in 2005.
Concurrently, from 2008 through 2012, she was seen as Jinx Shannon in 28 episodes of the mystery crime-drama series "In Plain Sight", which followed the story of a US Marshal hunting down witnesses for federal cases, struggling to manage both her work and dysfunctional family.
In the following year, Lesley Ann guest-starred in "Psych- the Movie" (2013), "TripTank" (2014), and "Gigi Does It" (2015). Most recently, she was seen in "Daredevil" (2018) and "The Cool Kids" (2019); she also guest-starred in an episode of the series' "Broke" (2020) and "All Rise" (2021).
Love life and relationships
Lesley Ann has had an interesting love life, being romantically linked to numerous men from the entertainment industry. Her first husband was Jon Peters, a producer, whom she married in 1967; they have a son, Christopher, who prefers to keep his life away from the public eye. Lesley Ann and Jon separated sometime in 1973, and their divorce was finalized in 1975.
Two years later, Lesley Ann began living with her then-partner, Jeffrey Hornaday, a choreographer, and they were together until 1985.
In 1991, Lesley met her future second husband, Ron Taft, at a hair salon. They began a relationship soon afterwards, which resulted in marriage in 2000. As of late 2022, the two are still together.
What is she doing today?
During her more than 55-year-long career, Lesley has never stopped acting. She was always there for her fans, and the audience has enjoyed her performance in numerous television movies and series, as well as her big-screen appearances.
Television lovers can now enjoy her acting in the series "Panhandle", which premiered in September 2022, while movie lovers saw her as Anne in the 2022 drama "It Snows All the Time", in which she starred opposite Taryn Manning and Erin Cahill.
Also, her fans can keep track of her career through her Instagram account. Most recently she announced her appearance, live in-person at Palm Springs cultural center, in February 2023, at the premiere of the spin-off musical "Victor/Victoria Valentine".
How rich is Lesley Ann Warren?
Thanks to her talent, this naturally gifted and professionally trained actress and singer has earned a hefty sum of money. Lesley Ann's hard work and effort has paid off, and according to sources her net worth is estimated to be more than $12 million, as of late 2022.