• Loni Anderson is an American actress and model, originally from Saint Paul, Minnesota.
• She rose to prominence through her role in the CBS series "WKRP in Cincinnati".
• She has been nominated for three Golden Globe Awards and two Primetime Emmy Awards.
• Anderson is worth an estimated $12 million.
• She is married to musician Bob Flick, and has a daughter and adopted son from previous relationships.
Loni Anderson is an acclaimed American model and actress, who is possibly best known for her appearance in the CBS series "WKRP in Cincinnati."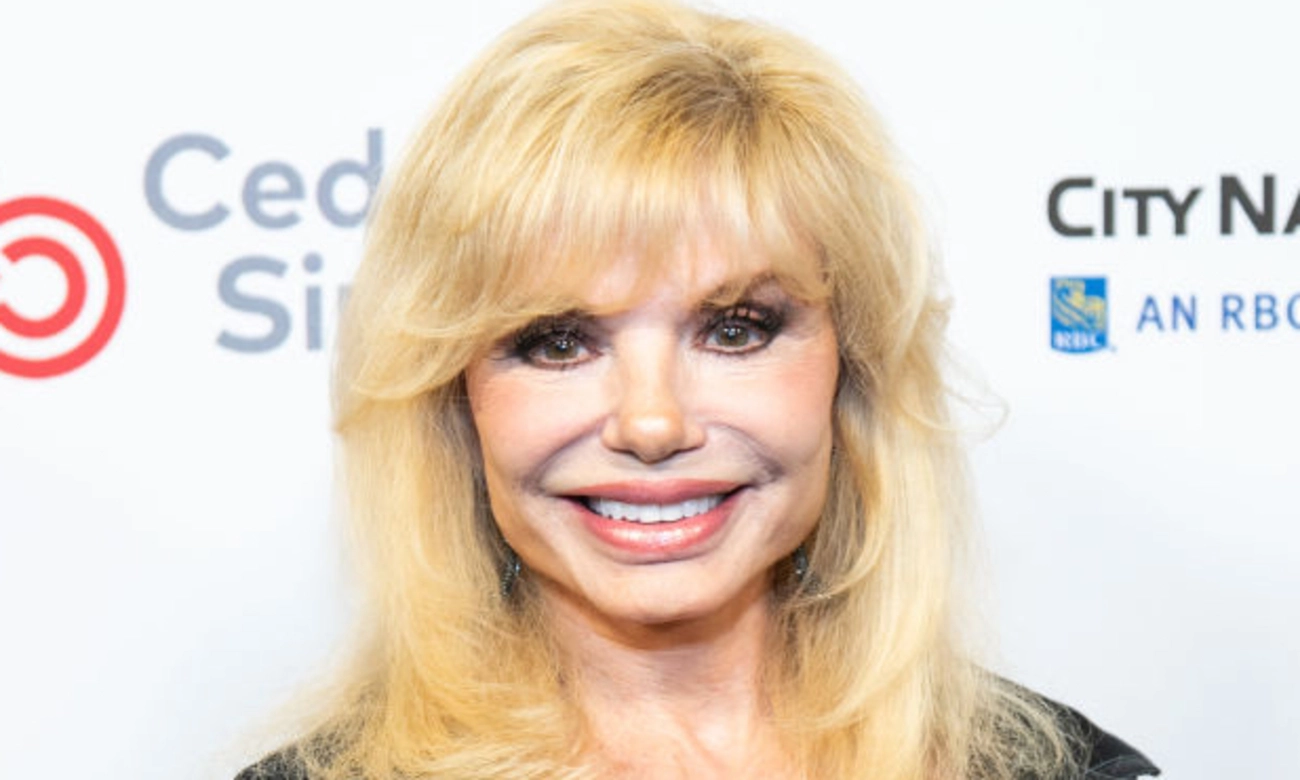 Age, Early Life, and Education Background
Loni Kaye Anderson hails from Saint Paul, Minnesota, and was born under the Leo zodiac sign on 5 August 1945, which makes her 77 years old as of 2022. She is the daughter of Maxine Hazel Kallin, who was a model, and her husband, Klaydon Carl Anderson, who served as an environmental chemist, and was raised alongside her sister Andrea Sams. Loni grew up very interested in acting and her mother used to encourage her to pursue her dreams without giving up. She follows the Christianity religion.
Anderson went to Alexander Ramsey Senior High School, which is situated in Roseville, and completed her studies in 1963. She participated in beauty pageants when in high school, which made her a very popular student. In 1964, she competed in the Miss Minnesota beauty pageant and emerged runner-up, but was crowned Miss Roseville during this period, and won several other titles such as Miss County Style Ford, Miss Thermo-Jac Clothing, and Queen of the Hole-In-One, among others. Anderson matriculated to the University of Minnesota, where she studied arts.
Hobbies and Interesting Facts
Anderson is a big fan of traveling and her acting career has seen her touring many US states and international destinations.
She is fond of attending celebrity red carpet-events, premieres, galas, and charity events.
Career Beginnings
Anderson made her uncredited film debut in the 1966 movie "Nevada Smith," which starred Steve McQueen, but remained largely unemployed for almost a decade, before landing her next role in the mid-'70s in two episodes of the series "S.W.A.T," which was followed by appearances in the TV shows "Phyllis," "Police Woman," and "Police Story." 1976 saw her starring in the TV show "Barnaby Jones", before she played Mrs Swenson in "The McLean Stevenson Show." Subsequently, she guest-starred as Susan Walter in the hit sitcom "Three's Company," which brought her attention, and her next major role was in the acclaimed sitcom "WKRP in Cincinnati" (1978), portraying receptionist Jennifer Marlowe.
Rise to Prominence
Anderson was considered the 'main attraction' of the sitcom "WKRP in Cincinnati," which made her very famous, and saw her selected to star in several other productions, such as the 1980 CBS TV film "The Jayne Mansfield Story." She reached the peak of her career in the '80s, appearing in many films such as "My Mother's Secret Life," "The Lonely Guy," "All Dogs Go to Heaven," and several others. She also appeared in TV series such as "Partners in Crime", and 22 episodes of "Easy Street" before the end of the decade.
Further Works
Loni's career began declining in the late '80s, but she appeared in the third season of the sitcom "Nurses," which aired on NBC. In 1997, she landed a role in the acclaimed series "Sabrina the Teenage Witch," which was followed by an appearance in "Clueless" between 1997 and 1999, and "V.I.P" in 1999.
In early 2004, she played Maindi in 11 episodes of the TV show "The Mullets" and in 2006 Loni portrayed Kiki Spelling in eight episodes of the series "So Notorious."
She then took a long break from the screen, and made a comeback in 2016 when she was cast in the hit series "My Sister Is So Gay", appearing in 12 episodes through 2018. In 2016 and 2017, she was seen in the TV show "Baby Daddy" and the short "Love You More" respectively.
Anderson serves as the spokesperson of the American National Lung Health Education Program and is keen on spreading awareness about Chronic Obstructive Pulmonary Disease (COPD). It's reported that she supports the cause because her parents used to smoke heavily, and even suffered from COPD.
This lady is a class act. Thank you Loni Anderson 4 being my TV mom & thanks 2 all who watched. @BabyDaddyTV pic.twitter.com/MLFZ8RQ4wj

— Melissa Peterman (@Followtheblonde) June 23, 2016
Awards
Loni is a two-time nominee of Primetime Emmy Awards (1980 and 1981) both in the categories of Outstanding Supporting Actress in a Comedy or Music Series for her role in "WKRP in Cincinnati." She was nominated for three consecutive Golden Globes between 1980-1982 for Best Performance by an Actress in a TV Series, Comedy or Musical for her appearance in the same series, but in 1984, she was nominated for a Razzie Award in the category of Worst New Star for her role in "Stroker Ace".
In 2007, she scooped a California Independent Film Festival Award. Her praised performance in "My Sister Is So Gay" saw her nominated for a LA Web Fest Outstanding Achievement Award in 2016.
Personal Life
Loni had walked the aisle and divorced her first partner, Bruce Hassellberg, before she turned 21. She had married the Minnesota native when she was 18, and the duo welcomed a daughter named Diedra. After their separation, Loni took a teaching job at a local school to support herself and her daughter while she was still in college.
1n 1973, Anderson exchanged vows with the actor, Ross Bickell, and two years later, the couple left Minnesota for Los Angeles in pursuit of better opportunities in the showbiz industry. Sadly, the couple parted ways for undisclosed reasons in 1981, and shortly afterward, Loni met and fell in love with actor Burt Reynolds. The two wed in 1988, and adopted a baby boy named Quentin. Unfortunately, their marriage did not last long, divorcing in 1994, with Reynolds much later revealing that marrying Anderson was a huge mistake. In her autobiography, Loni revealed that Burt was physically abusive toward her. Loni remained single for a decade and a half after her divorce from Burt, then married the famed musician, Bob Flick in 2008, and the couple is now seemingly living a happy life together without rumors of divorce or separation.
Height, Weight, and Physical Appearance
Loni is of White ethnicity and has a pair of blue eyes and long brown hair. She is slimly built, weighs around 120lbs (54kgs), and is 5ft 6ins (1.68m) tall  with vital statistics of 37-25-35. Moreover, she wears shoes and dress sizes 8(US) and 4(US) respectively.
Net Worth
Loni has been described as a phenomenon woman who has had a steady career in the showbiz industry since the mid-60s, earning a good sum and making a name for herself in Hollywood. She is reportedly worth around $12 million as of 2022. In 2007, Loni purchased a $1.9 million five-bedroomed luxury house in Sherman Oaks, California, which she sold for approximately $2.1 million in 2015.