• Mary Crosby is a retired American actress who is best known for her roles in Dallas and The Ice Pirates
• She retired from show business in 2014 and now resides on a ranch outside of Los Angeles with her husband and children
• Mary is the daughter of Bing Crosby and Kathryn Grant and has two brothers, Harry Crosby III and Nathaniel Crosby
• She started her career in 1967 and rose to stardom with her role as Kristin Shepard in the Primetime Emmy Award-winning TV series Dallas
• She has a net worth of $5 million and is married to producer Mark Brodka with whom she has two sons
Who is Mary Crosby?
Mary Crosby is an award-winning American actress, perhaps best remembered as Kristin Shepard in the TV series "Dallas" (1979-1991) and as Princess Karina in the film "The Ice Pirates" (1984), among many other roles that she had in her career.
What is Mary Crosby Doing Now?
Mary Crosby retired from show business in 2014, after playing Aunt Rita Stephenson in the comedy-drama film "The M Word", which starred Tanna Frederick, Michael Imperioli, and Corey Feldman. She now resides on a ranch outside of Los Angeles, with her husband and their children.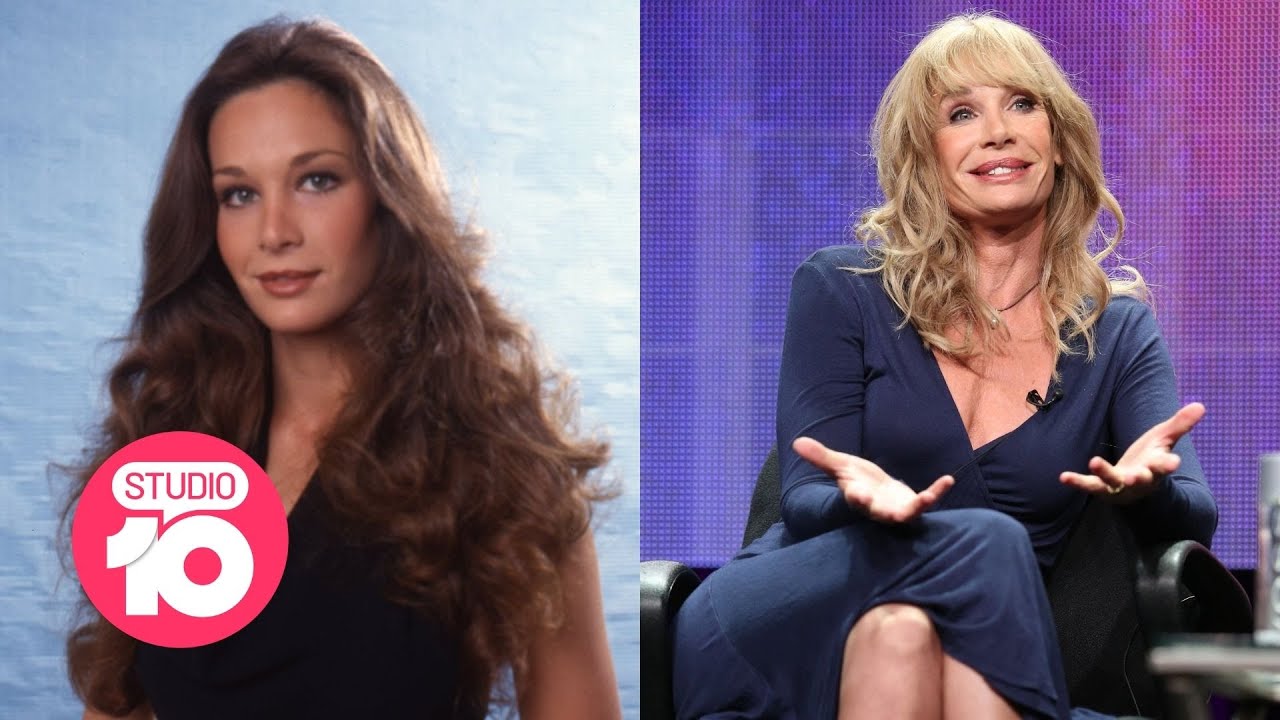 Mary Crosby Wiki: Age, Childhood, Siblings
Mary Frances Crosby was born on 14 September 1959, in Los Angeles, California, USA. She is the daughter of world-famous crooner/singer Bing Crosby, and his second wife Kathryn Grant. She has two brothers, Harry Crosby III, a former actor and investment banker, and Nathaniel Crosby, a professional golfer.
She has four older half-brothers from her father's first marriage with Dixie Lee – Gary, Phillip, Dennis and Lindsay Crosby.
Mary finished high school at 15 years old, and enrolled at the University of Texas at Austin. However, she never graduated, as she quit after a year and a half to study acting at the American Conservatory Theatre in Los Angeles.
Career Beginnings
Mary started her career in 1967 with a one-time appearance in the comedy-drama series "The Danny Thomas Hour", starring Danny Thomas in various comedic situations.
Three years later, Mary voiced Goldilocks in the all-Crosby family take on the popular story. However, she became focused more on acting in the second half of the '70s, primarily with the role of Lisa Harris in the television comedy-drama movie "With This Ring", starring Tony Bill, Tom Bosley and Diana Canova.
The same year, Mary appeared in the television romantic comedy movie "A Guide for the Married Woman", with Cybill Shephard in the lead role as a bored married woman who contemplates an affair, and her reality and fantasy start mixing, which creates some problems for her.
Mary Crosby is Bing Crosby's daughter, but she's best known as the answer to the most-asked question of 1980!See her on GUNS OF PARADISE — 3p ET

Posted by getTV on Saturday, October 24, 2020
Moreover, she was seen in three episodes of the romantic war-drama mini-series "Pearl", starring Angie Dickinson, Dennis Weaver, and Robert Wagner, about people living and working at and around the Pearl Harbor naval base as their lives are changed on 7 December 1941.
Rise to Stardom
In 1979, she made a one-time appearance in the popular TV series "CHiPs" and starred in the TV comedy series "Brothers and Sisters" as Suzy Cooper alongside Larry Anderson, Amy Johnston, and Chris Lemmon, among others.
The same year Mary secured the role of her career as Kristin Shepard in the Primetime Emmy Award-winning TV romantic drama series "Dallas", about J.R. Ewing, a Texas oil baron, and his schemes to achieve his ambitions. Mary and her character became viral in 1980 when she was revealed as the assailant on J.R. – fans of the series were left with a cliffhanger at the end of the season. Two questions were left open, whether J.R. survived and who the attacker was. They had to wait all summer and most of the fall for the episode in which it was revealed that Kristin was the one who shot J.R.
Mary appeared in 27 episodes of the award-winning series as her character was killed off at the end of the fourth season. However, she returned to the show in the final episode in 1991 as J.R. experiences visions of what life would be if he weren't even born. Ultimately, Kristin was revealed as a con artist, after imagining her as a police officer and a prostitute.
As Kristin Shepard, she starred in one episode of the drama series "Knots Landing" in 1980. After her stint as Kristin ended, Mary continued her career with television roles.
She was Natalie Kingsley in the television drama movie "Golden Gate", which starred Perry King, Jean Simmons and Richard Kiley, while in 1983, she starred as Ellen in the drama movie "Confessions of a Married Man", written and directed by Steve Gethers, while it co-starred Bettye Ackerman and Fred Claassen.
Mary Crosby as Princess Karina – The Ice Pirates (1984) pic.twitter.com/xFoxABbFLL

— Killer Kitsch (@killer_kitsch) October 9, 2016
The following year, Mary starred in the action adventure-comedy film "Ice Pirates", written and directed by Stewart Raffill, and co-starring Robert Urich and Michael D. Roberts, about space pirates in the distant future who are caught stealing ice and were sent to a princess to decide what was going to happen to them.
In 1985 she starred in the Primetime Emmy Award-nominated romantic-drama mini-series "Hollywood Wives", alongside Candice Bergen and Joanna Cassidy, based on the book by Jackie Collins.
The next year, Mary starred as Isabel Hazard in the Primetime Emmy Award-nominated historical romantic-drama TV mini-series "North and South: Book 2, Love & War", which tells the story of two friends and their families who find themselves on opposite sides in the American Civil War.
Then, she was Mrs Lucy Mallory in the award-winning western film "Stagecoach", with Johnny Cash, Kris Kristofferson, and Willie Nelson in the lead roles. Before the decade ended, Mary featured in several more projects, co-starring with John Cusack and Tim Robbins in the comedy film "Tapeheads", while she played Adele in the musical drama film "Johan Strauss: The King Without a Crown", a biopic about the composer, with Oliver Tobias in the lead role.
Moreover, she starred in the thriller film "Deadly Innocents", which follows a murderous schizophrenic woman who takes another woman hostage, co-starring Andrew Stevens, and Amanda Wyss.
Later Career and Retirement
She remained active as an actress throughout the '90s, appearing in a number of TV series and films. She was Kate in Henry Jaglom's comedy-drama film "Eating", while in 1992, she starred in the action film "The Berlin Conspiracy". She guest-starred in the Primetime Emmy Award-nominated romantic drama series "Beverly Hills, 90210" in 1995 and '96, while in 1997, she starred in the horror thriller film "Cupid". Before the '90s finished, Mary co-starred in the horror crime drama film "The Night Caller", alongside Shanna Reed and Tracy Nelson.
Since the start of the 2000s, Mary has scarcely appeared in new projects, with her last on-screen appearance in 2014. Before that, she starred as Irene in the award-winning television drama movie "Sharing the Secret" (2000), then appeared in Martin Campbell's romantic action-adventure film "The Legend of Zorro" with Antonio Banderas and Catherine Zeta-Jones as the main stars.
Moreover, in 2012 she was cast in Henry Jaglom's award-winning comedy-drama film "Just 45 Minutes from Broadway".
Net Worth
According to sources, Mary Crosby's net worth is estimated at $5 million, as of early 2023.
Personal Life, Dating, Married, Husband, Children
Mary was in a relationship with actor Eb Lotimer in the mid-'70s, and they started living together in 1978 following the death of her father – she'd hesitated to live with him as her father once told on-air that he would disown her if she started living with a man if they weren't married. May and Eb married on 24 November 1978, however, they divorced in 1989; they didn't have children.
Since 1998, she's been married to producer Mark Brodka, with whom she has two sons, Brent and Christopher.
Appearance and Vital Statistics
Mary Crosby has brown eyes and dark brown hair. She stands at a height of 5ft 7ins (1.7m), weighs approximately 130lbs (58kgs), with vital statistics of 35-25-35, bra size 36B.