• Michael Vartan is a French-American actor best known for his role in "Alias" (2001-2006) and "Colombiana" (2011).
• He recently appeared in the TV series "God Friended Me" in 2018 and the "Drew Barrymore Show" between 2021 and 202•
• His parents divorced when he was 5 and he grew up in both France and the US.
• He rose to prominence through roles in "It Had to Be You", "The Next Best Thing", and "Alias".
• He is single, animal-lover, and enjoys playing guitar and hockey.
Who is Michael Vartan?
Michael is a French-American actor, probably still best known to the world as Michael Vaughn in the TV series "Alias" (2001-2006), and as Danny Delanay in the film "Colombiana" (2011), among several other popular appearances that he has secured in his career.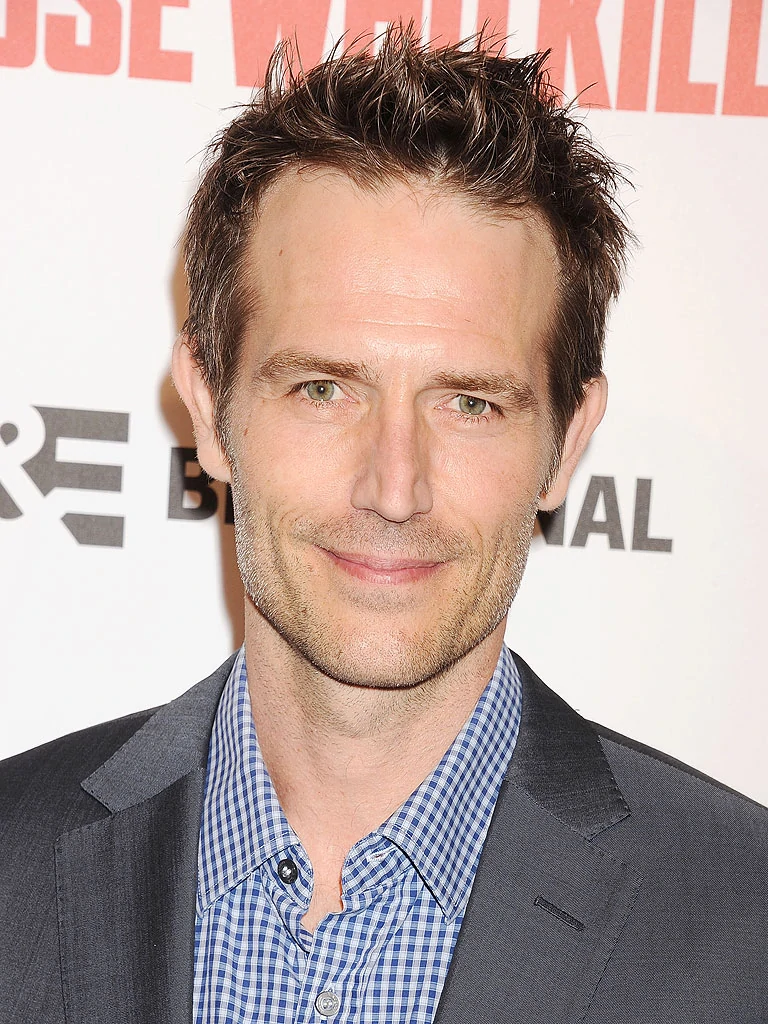 What is Michael Vartan Doing Now?
Vartan is yet to make an on-screen appearance in the 2020s; his latest role was as Jeffrey in the TV series "God Friended Me" in 2018. Since then, he's created the YouTube podcast "Advanced Shouting" with friends Dan Petriw and Noel Fogelman. Moreover, he also appeared in the "Drew Barrymore Show" in 2021 and 2022. When asked, he said that he hasn't retired as an actor, and that he is waiting for the right opportunity.
Michael Vartan Wiki: Age, Childhood, and Education
Michael S. Vartan was born on 27 November 1968, in Boulogne-Billancourt, Hauts-de-Seine, France, the son of Edmond 'Eddie' Vartan, a French musician, and his wife Doris who was a painter; he's of Hungarian Jewish, Armenian and Bulgarian descent from his father's side and Polish Jewish on his mother's side. Michael comes from a family of artists, as his aunt is Sylvie Vartan, the famous singer.
His parents divorced when he was just five years old, and his mother remarried Ian La Frenais. Michael moved to the USA with his mother and her new husband, however, he returned to France to live with his father until high school.
He grew up on a farm in Fleury, Manche, which is a small town in Normandy. At 18, he moved back to the USA, settling in Los Angeles with his mother. He told her that he wanted to become an artist, and so enrolled at an acting school, while he also went to the prestigious Lycee Francais de Los Angeles.
Career Beginnings
Michael's career started in the late '80s, with a minor role in the television movie "Black Leather Jacket". He continued his career with roles in European films, including Fred in the comedy-drama film "A Man and Two Women" (1991), then "Promenade D'Ete" (1992), written and directed by Rene Feret and co-starring Valerie Stroh and Josep Flotats.
In 1993 he starred in the award-winning drama film "Fiorile", co-starring Claudio Bigagli and Galatea Ranzi; after a few years working in Europe, Michael tried his luck in Hollywood, and by the end of the decade, had made a few notable appearances.
In 1997, he starred with Amanda Peet in the romantic drama film "Touch Me" about an AIDS-positive woman who tells her ex-partner about the test results. The same year, Michael starred with Matthew Lillard and Randall Batinkoff in Dan Rosen's romantic mystery-drama film "Dead Man's Curve" about two student roommates who kill a third roommate and make it look like a suicide.
Two years later, Michael starred with Drew Barrymore in the award-winning teen romantic drama film "Never Been Kissed". The two shared a kissing scene in the film, and Michael later said that he had feelings for Barrymore while on the set.
Rise to Prominence
Michael's career was moving in the right direction, as he began the new millennium with the starring role in the romantic comedy film "It Had to Be You", about two strangers who fall in love over a weekend during which they plan their own respective weddings.
Next, he was Kevin Lasater in the award-winning romantic comedy-drama film "The Next Best Thing", starring Madonna and Ruppert Everett, about a girl who becomes pregnant after a one-night stand she had with her gay friend.
The following year, he was selected for the part of Lancelot in the Primetime Emmy Award-winning TV fantasy mini-series "The Mists of Avalon", starring Anjelica Huston, Julianna Margulies and Joan Allen, which tells the story of women who stood behind King Arthur, his mother, half-sister, aunt and his wife.
The same year, he secured the most prominent role in his career, chosen for the part of Michael Vaughn, CIA handler and later partner of the series protagonist, Sydney Bristow, played by Jennifer Garner in the TV sci-fi action thriller series "Alias".
The series became a huge hit, which launched Michael to stardom. He exited the show in its fifth season after he apparently to focus on other projects, but many suspected that the reason for his exit was the real-life break-up of the two stars, but Michael later clarified his decision.
While working on "Alias", Michael didn't pursue many other roles. However, in 2002 he starred with Robin Williams and Connie Nielsen in the award-winning thriller-drama film "One Hour Photo", written and directed by Mark Romanek. Moreover, in 2005 he co-starred with Jennifer Lopez and Jane Fonda in the award-winning romantic comedy film "Monster-in-Law".
Before leaving "Alias", he started working on the horror film "Rogue", which follows an American journalist sent to the Australian outback to report on the story of a man-eating crocodile, written and directed by Greg McLean.
From 2007 to 2008, he starred in the short-lived comedy-drama series "Big Shots", co-starring Christopher Titus and Joshua Malina.
In 2009, Michael was selected for the role of Dr. Tom Wakefield in the award-winning TV series "Hawthorne", which follows the life story of a single mother and Chief Nursing Officer Christina Hawthorne at a hospital in Richmond, Virginia, starring Jada Pinkett Smith. He appeared in all 30 episodes of the critically acclaimed series through 2011, once again proving his acting talents.
Later that year, he starred as Danny Delanay in the award-winning action-thriller film "Colombiana" with Zoe Saldana, then after a couple of slow years, Michael returned to the silver screen in 2014 with roles in the TV series "Bates Motel" and "Satisfaction", and "Rectify" in 2015.
Then in 2016, he starred in the horror-thriller film "Within", and from 2017 to 2018, he portrayed Terence in the short-lived drama series "The Arrangement", about a TV actress Megan Morrison, who is offered a $10 million marriage contract with Hollywood's biggest star.
Net Worth
According to sources, as of late 2022, Michael Vartan's wealth is estimated at $8 million, earned through his acting career.
Personal Life, Dating, Married, Wife, Children
Michael and his "Alias" co-star Jennifer Garner, began their romance in 2003, but the couple broke up in mid-2004.
He married Lauren Skaar on 2 April 2011, in a ceremony held at the Pelican Hill Resort in Newport Beach, California, USA; the two divorced in July 2014.
According to reports, he's single as of late-2022.
Appearance and Vital Statistics
Michael Vartan has brown hair and green eyes. He stands at a height of 6ft 1in (1.83m), while he weighs approximately 165lbs (75kgs). His vital statistics are unknown, though he has an athletic build.
Hobbies, Interests, and Trivia
Michael is a huge fan of ice hockey – this was incorporated into his Michael Vaughn character in "Alias". He often plays hockey with his friends, as did Michael Vaughn in "Alias".
He is a skilled guitar player and a painter as well.
Michael is fluent in English and French.
Michael is an avid animal lover and has a pet dog, Millie, a chocolate Labrador retriever.