• Born in New York City, USA, in 1958, Miguel A. Núñez Jr. is an American actor, screenwriter and producer
• Has appeared in over 150 movies and TV series, best known for playing Harris Grant in "The Family Business"
• Graduated from college in 1978 with a Bachelor's degree
• Starred in the critically acclaimed war action "Tour of Duty" and has written and produced several series
• Married and has two daughters; net worth estimated at over $1 million
Who is Miguel A. Núñez Jr?
American actor, screenwriter and producer Miguel was born in New York City, USA, on 11 August 1958, so Leo's his zodiac sign. He's had roles in more than 150 movies and TV series, and is perhaps known best for playing Harris Grant in the crime action series "The Family Business"; it's been airing since 2018, stars Valarie Pettiford, Darrin Dewitt Henson and Sean Ringgold, and follows the wealthy Duncan family.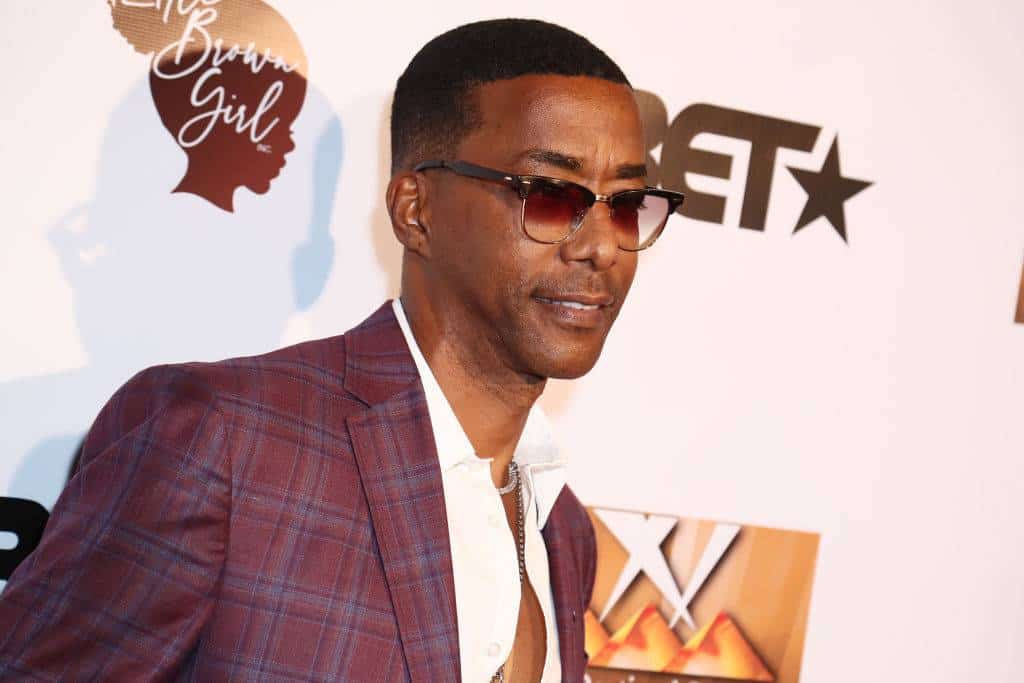 Education and early life
Miguel was raised in Wilson, North Carolina by his grandparents, but hasn't shared any details with the public concerning his parents or the siblings whom he might have.
He was around 15 years old and attending a local high school in Wilson when he became interested in acting, and joined the school's drama club; it was around the same time that Miguel began honing his skills at a community theatre.
He matriculated in 1974 and enrolled at college, from which he graduated with a Bachelor's degree in 1978.
Miguel worked a couple of jobs in the following six years to financially support himself, prior to launching a career as an actor.
Roles in TV series
Miguel's debut TV series role was playing Valet Parking Attendant in the 1984 episode "Murder MTV" of the adventure crime comedy "Automan", and the remainder of the '80s saw him appear in single episodes of many series, such as the fantasy horror "The Twilight Zone", the comedy "What's Happening Now!" and another comedy "Isabel's Honeymoon Hotel".
From 1987 through 1990, he starred as Private Marcus Taylor in the critically acclaimed war action "Tour of Duty", created by L. Travis Clark and Steve Duncan, and which also starred Terence Knox and Stephen Caffrey. The series follows a US Army platoon serving in the Vietnam War, and it won three of its eight award nominations.
What marked the '90s for Miguel was perhaps playing the main character Maxey Sparks in the popular comedy "Sparks", created by Ed Weinberger, and which also starred James Avery and Terrence Howard. It tells the story of a lawyer who's working together with his sons Greg and Maxey.
Some of Miguel's most notable performances in the 2000s were perhaps in the 2002 crime mystery "Boomtown", the 2003 action adventure "Tarzan", and the 2006 romantic comedy "Joey".
In 2013, he played Cousin Maurice in the family comedy "Belle's", which he also co-created together with Ed Weinberger. The series starred Keith David, Elise Neal and Tami Roman, and follows the Cooper family as they're operating a restaurant together.
Miguel's three most recent TV series roles have been in the 2019 episode "Trailer" of the drama mini-series "Trayizon", the 2020 episode "Bonus Adults" of the comedy "Two Degrees", and the 2022 episode "21 Lunch Street" of the family comedy "Raven's Home".
Roles in movies
Miguel's debut film role was playing Jock in the 1984 romantic comedy "Joy of Sex", and amongst the most popular movies in which he appeared in the remainder of the decade were the 1985 mystery horror thriller "Friday the 13th: A New Beginning", the 1986 romantic thriller comedy "Jumpin' Jack Flash", and the 1989 crime comedy "Harlem Nights".
In 1992, Miguel portrayed Squad Member in the hit crime action thriller "Lethal Weapon 3", directed by Richard Donner, and which starred Mel Gibson, Danny Glover and Joe Pesci. It follows detectives Roger Murtaugh and Martin Riggs as they're trying to catch a former Los Angeles Police Department officer who's become a criminal, and the movie won three of its seven award nominations. Miguel could then have been seen appearing in the 1994 comedy "There Goes My Baby", the 1997 comedy "For Richer or Poorer" and the 1999 crime comedy "Life".
What marked the 2000s for Miguel was probably playing one of the main characters Darnell in the 2007 sports comedy "Kickin' It Old School", directed by Harvey Glazer, and which also starred Jamie Kennedy and Maria Menounos; the film follows a young breakdancer who hurt his head, and ended up in a 20-year long coma.
Miguel went on to play supporting characters in the 2008 family adventure comedy "Meet Dave", the 2012 comedy "Christmas in Compton" and the 2013 thriller "Dolls of Voodoo", and the year 2015 saw him star as Uncle Nate in the drama "Why She Cries". It was directed by Tony D. White, also starred Audreyneil and James Black, and follows the lives of two sisters, one of whom is hiding a dark secret.
Miguel's three most recent film roles have been in the comedy "The American King-As Told by an African Priestess", the science fiction thriller "John Wynn's One Hour", and the thriller "17 Days", all released in 2022.
Other credits
Miguel received special thanks for the 2007 documentary comedy movie "Heckler".
He has two writing and 13 producing credits – he both wrote and produced the 1997 science fiction comedy series "Homeboys in Outer Space", and the 2013 family comedy series "Belle's".
Some of Miguel's most recent talk-show appearances have been in "Without Your Head", "The D. L. Hughley Show" and "Hangin with Web Show".
Awards and nominations
Miguel was nominated for a 1999 ALMA Award for Outstanding Actor in a Feature Film in a Crossover Role, for his performance in "Why Do Fools Fall in Love".
Love life and wife
Miguel can rarely be heard talking about his love life in public, but it's known that he's today both a married man and a father of two. He and American non-celebrity Yulanda Simon exchanged vows in a small and private ceremony in 1994, attended by not more than 100 of their friends and family members; she had done some modelling work prior to marrying Miguel, and then focused on being a housewife and raising their children.
Yulanda gave birth to their first daughter Mia in 1995, and their second daughter Micole followed in 1999.
Miguel's yet to speak about other women whom he's perhaps been with, he's been married to Yulanda Simon since 1994, and they have two daughters together.
Interesting facts and hobbies
Miguel spent some time working for the basketball team Los Angeles Lakers as their telemarketer.
He starred in a number of movies alongside Eddie Murphy, and was a huge fan of his prior to meeting him.
Miguel's character fought Mel Gibson's character in a scene shot for the evergreen 1987 movie "Lethal Weapon", but it was cut from the film.
Miguel's a good friend of American actor, screenwriter and producer Guy Torry.
He's been a philanthropist since the launch of his career, and has donated money to a number of charity causes.
Some of the actors whom Miguel enjoys watching the most are Will Smith, Eddie Murphy and Clint Eastwood, and some of his favorite movies are "I, Robot", "A Thousand Words" and "The Good, The Bad and The Ugly".
Height, eyes and wealth
Miguel's age is 64. He has brown eyes and black hair, is 6ft 1ins (1.85m) tall and weighs about 180lbs (82kgs).
Miguel's net worth's been estimated at over $1 million, as of February 2023.