• Philip Michael Thomas was born in Columbus, Ohio USA on 26 May 1949
• He is best known for playing lead character Detective Ricardo Tubbs in the crime action series "Miami Vice" (1984-1989)
• He has appeared in more than 50 movies and TV series
• He has six children from other relationships and five children with his ex-wife Kassandra Green
• Philip Michael Thomas has an estimated net worth of more than $2.5 million
Who is Philip Michael Thomas?
American actor Philip Michael Thomas was born in Columbus, Ohio USA, on 26 May 1949, meaning that his zodiac sign's Gemini. He's had roles in more than 50 movies and TV series, and is perhaps still best known for playing the lead character Detective Ricardo Tubbs in the crime action series "Miami Vice", created by Anthony Yerkovich, and which also starred Saundra Santiago and Don Johnson. It follows two undercover detectives working in Miami, Florida, the series aired from 1984 to 1989, and won 17 of its 46 award nominations.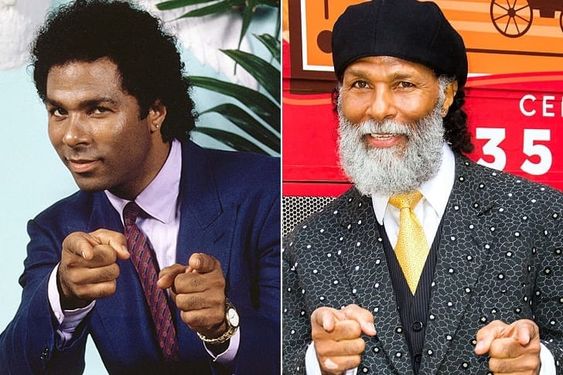 Education and early life
Philip and his seven half-siblings were raised in San Bernardino, California by his mother Lulu McMorris who was a housewife, and father Louis Diggs who worked at Westinghouse as a plant foreman.
Philip grew up being interested in acting, appearing in nearly all the plays performed by his church's theatre group. He was a member of the Pentecostal Delman Heights Four Square Gospel Church choir during his teenage years, which was how he became interested in ministry.
Philip studied at San Bernardino High School, matriculating in 1967, and he then spent a year working as a janitor, trying to save money for university. He was awarded a scholarship to Oakwood College, and after two years there transferred to the University of California, Riverside, but quit after less than a year, wanting to pursue an acting career.
Roles in movies
Philip's debut film role was his playing of Minister in the 1972 action crime comedy "Come Back Charleston Blue", while some of his following roles were in the 1972 thriller "Stigma", the 1973 crime drama "Book of Numbers", and the 1974 animated action comedy "Coonskin" (voice role).
In 1975, he portrayed Purvis Mapes in the crime thriller "Mr. Ricco", written and directed by Paul Bogart, and which starred Dean Martin, Eugene Roche and Thalmus Rasulala; it follows a San Francisco lawyer who's defending a black man accused of murder. Some of Philip's notable performances in the remainder of the '70s were in the '77 comedy "Roosevelt and Truman", the '78 thriller "The Beasts Are on the Streets", and the drama "Lawman Without a Gun" also in '78.
He had a couple of film roles in the '80s, and what marked the decade for him was perhaps his playing of Policeman Mickey Polanko in the biographical musical comedy "The Wizard of Speed and Time", written and directed by Mike Jittlov, who also starred in it alongside Richard Kaye and Paige Moore. It follows a Hollywood moviemaker who's been hired to make a short film for an evil studio; the movie was nominated for an Academy of Science Fiction, Fantasy & Horror Films President's Award.
In 1991, Philip played Chuck Gilmore in the crime mystery "Perry Mason: The Case of the Ruthless Reporter", and could then have been seen appearing in the 1993 action "Miami Shakedown", and the 1994 drama "River of Stone".
He's since had only three film roles, appearing in the 2003 thriller "Fate", the 2009 short drama "Poet, Soldier" and the 2022 romantic musical "Whealthy and Wise".
Roles in TV series
Philip's debut TV series role was playing Eddie Marshall in the 1973 episode "The Framing of Billy the Kid" of the crime drama "Griff", and he could then have been seen appearing in an episode or two of the comedy "Good Times", the crime drama "Toma", and the crime action "Police Woman".
In 1976, Philip played Banjo in the drama "Movin' On", created by Barry J. Weitz and Philip D'Antoni, and which starred Claude Akins, Frank Converse and Roosevelt Grier. It follows a veteran trucker and a youngster who's just graduated from college, as they're hauling cargo across California; the series was nominated for a TP de Oro, Spain Award for Mejor Serie Extranjera (Best Foreign Series). The remainder of the '70s saw Philip appear in an episode of the comedy "Sirota's Court", the drama "Insight", and the action fantasy adventure "Wonder Woman".
He spent the '80s focused on shooting for 111 episodes of "Miami Vice" from 1984 to '90, and had roles in only two other TV series: the crime action "Strike Force" and the drama "Trapper John, M. D."
What marked the '90s for Philip was his playing of the main character Father Zaccaria in the adventure crime comedy "We Are Angels", which also starred Bud Spencer and Renato Scarpa, and follows two inmates imprisoned at a maximum security jail.
Philip's since appeared in only a single TV series: he played Cedrick Hawks in the 1997 episode "Wild Card" and the 2001 episode "Out of Miami" of the crime action "Nash Bridges".
📺CBS Primetime, April 25, 1997:
— 'Nash Bridges' guest-starring Philip Michael Thomas, Tommy Chong & Meatloaf pic.twitter.com/P7iWoEIqyW

— RetroNewsNow (@RetroNewsNow) April 26, 2020
Other credits
He received special thanks for the 2001 biographical movie "Pinero".
Philip's voiced characters in three video games: Father Zaccaria in the 1997 "We Are Angels", and Lance Vance in both the 2002 "Grand Theft Auto: Vice City" and the 2006 "Grand Theft Auto: Vice City Stories".
He wrote the 2015 short movie "Thank You, Fifteen".
Some of Philip's talk-show appearances have been in "Inside TV Land", "High Chaparall" and "Gylne Tider".
Awards and nominations
Philip was nominated for a 1986 Golden Globe for Best Performance by an Actor in a Television Series – Drama, for "Miami Vice", as well as for a 2006 TV Land Award for Coolest Crime Fighting Team, also for "Miami Vice" (shared with Don Johnson).
Love life and wife
Philip prefers not to share details of his past and present relationships with the public, but some things are still known. He married non-celebrity American Kassandra Green in 1986, and she gave birth to their five children in the following 10 years; Philip and Kassandra have managed to keep their children away from media, and their names and birthdates remain undisclosed. They divorced in 1998.
Philip went on to date many women, and he has six other children, but the names of their mothers haven't been revealed.
He seems to be single as of December 2022, was once married to Kassandra Green, and they have five children together; Philip also has six children from other relationships.
Interesting facts and hobbies
Philip's also into music, and he released his debut album "Living the Book of My Life" in 1985, under his own record label Spaceship Records; his second album "Somebody" followed in 1988, but neither were commercially successful.
He became the spokesman for the Philip Michael Thomas International Psychic Network in 1994, and was replaced by Miss Cleo in 2001; he sued the company for breach of contract, and was awarded over $2 million.
Philip doesn't drink alcohol or smoke, and is a vegetarian.
He's a skilled mechanic, and can take apart and put together a car engine.
Philip was born on the exact same day as famous American actress Pam Grier.
Some of his favorite actors are Anthony Hopkins, Arnold Schwarzenegger and Bruce Willis, and some of his favorite movies are "Surviving Picasso", "Titus" and "Instinct".
Height, eyes and wealth
Philip's age is 73. He has brown eyes and his hair's black, he's 5ft 10ins (1.78m) tall and weighs about 180lbs (81kgs).
Philip's net worth's been estimated at more than $2.5 million, as of December 2022.