• Robert Davi is an American actor and singer born in New York City on 26 June 1951
• He studied at Seton Hall and Hofstra University
• He is best known for his role in "Die Hard"
• He has won nine of his 12 award nominations
• His net worth is estimated at over $2 million
Who is Robert Davi?
American actor and singer Robert John Davi was born in New York City, USA, on 26 June 1951 (some sources state in 1953), making Cancer his zodiac sign. He's appeared in more than 170 movies and TV series, but is possibly still known best for playing Big Johnson in the evergreen 1988 action thriller movie "Die Hard", directed by John McTiernan, and which starred Bruce Willis, Alan Rickman and Bonnie Bedelia. It follows a police officer who's trying to rescue his wife and several other people from their kidnappers – the movie won eight of its 18 award nominations, which included Oscar nominations for Best Sound, Best Sound Effects Editing and Best Film Editing.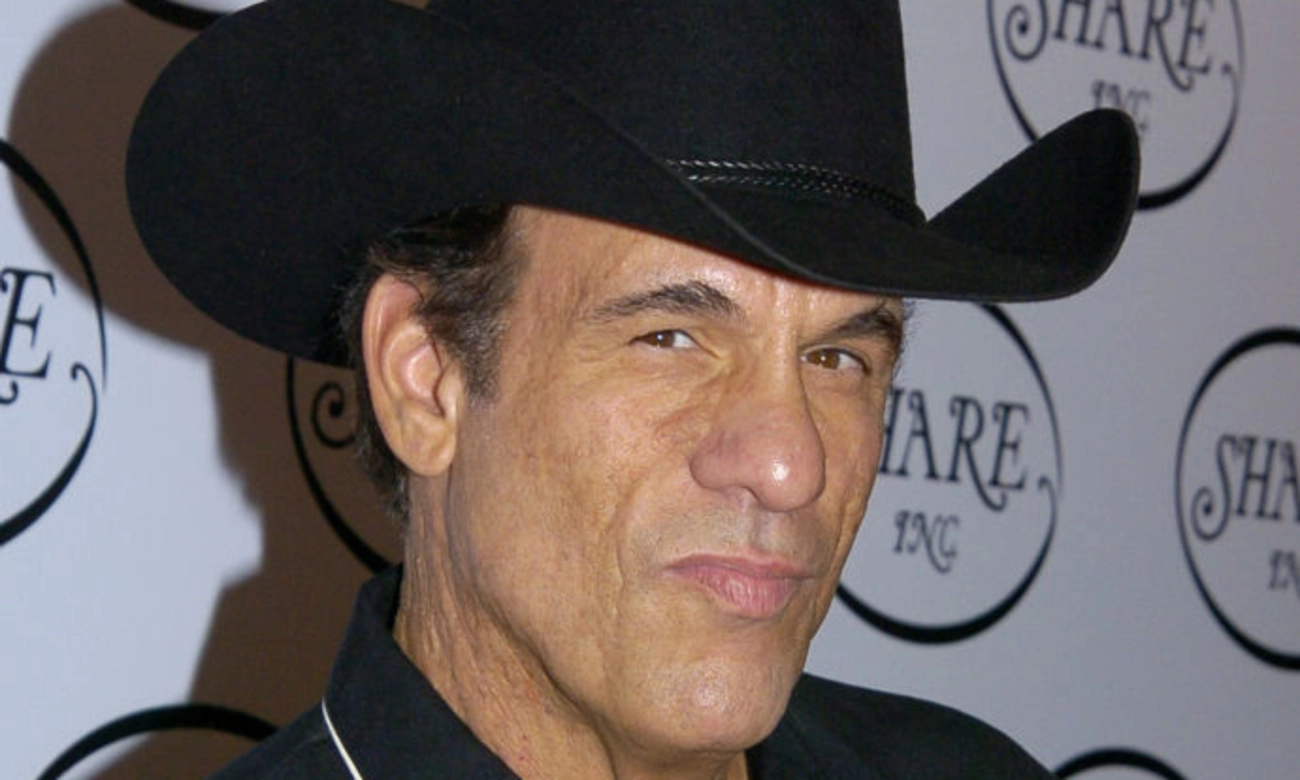 Education and early life
Robert was raised in New York City alongside his sisters Michelle Queal and Yvonne Davi, by their Italian parents Sal Davi and Maria (nee Rulli); Sal was from Palermo, Sicily and Maria from Avellino, Campania.
Robert and his sisters spoke Italian while growing up. He studied at the Roman Catholic high school Seton Hall, and upon matriculating in 1970, enrolled at Hofstra University, from which he graduated with a Bachelor's degree in 1974; it was during Robert's time at Hofstra that he fell in love with acting, and began appearing in plays performed at the Globe Theatre.
Roles in movies
Robert's debut film role was playing Mickey Sinardos in the 1977 crime thriller "Contract on Cherry Street", and some of his following appearances were in the drama "… and Your Name Is Jonah", the western fantasy "The Legend of the Golden Gun" both in 1979, and the 1980 crime drama "Nick and the Dobermans".
What marked the '80s for him was probably portraying Jake in the critically acclaimed 1985 adventure family comedy "The Goonies", which Richard Donner directed, and starred Jeff Cohen, Josh Brolin and Sean Astin. It follows a group of friends as they're searching for a long-lost pirate treasure, and the movie won three of its nine award nominations.
Some of the most popular movies in which Robert appeared in the '90s were the 1991 crime action comedy "Under Surveillance", the 1995 crime action "No Contest", and the 1999 drama "My Little Assassin".
He portrayed Stan in the 2002 fantasy comedy "The Hot Chick", which Tom Brady wrote and directed, and which starred Anna Faris, Rachel McAdams and Rob Schneider. It tells the story of an attractive but mean girl who's found herself in the body of an elderly man – the movie was nominated for four awards. Some of Robert's following roles were in the 2004 drama "One Last Ride", the 2007 crime comedy "The Dukes", and the 2009 action thriller "The Butcher".
The year 2015 saw him play Big Sal – The Don in the popular crime horror "Sicilian Vampire", written and directed by Frank D'Angelo, and which starred Vittorio Altomare, Armand Assante and Daniel Baldwin. It follows gangster Sonny Trafficante as he's spending time at his family's hunting lodge, and the movie won two of its six award nominations.
Some of Robert's most recent film roles have been in the 2021 short adventure "8 Marvels of the World", and in 2022 the horror "Dark Angels: The Demon Pit" and the drama "The Man Who Drew God".
Roles in TV series
Robert's debut TV series role was playing Richie in the episode "Mother Angel" of the 1978 crime action adventure "Charlie's Angels", and the '80s saw him appear in an episode or two of many series, such as the romantic drama "Dynasty", the crime mystery "Hill Street Blues", and the crime action "The Equalizer".
From 1991 through 1993, he played Joe Pistone in the crime documentary "FBI: The Untold Stories", created by Craig Kellem, and which starred Pernell Roberts, Renee O'Connor and Nicholas Mele; it covers various real FBI cases. Robert played and voiced characters in an episode of only a couple of series in the remainder of the decade, including the science fiction adventure "VR.5", the animated action adventure "Batman Beyond" (voice role), and the mystery science fiction "The Pretender".
From 1996 through 2000, he starred as Agent Bailey Malone in the hit crime mystery "Profiler", created by Cynthia Saunders, and which also starred Ally Walker and Julian McMahon. It follows the life of Dr. Sam Waters, and the series won one of its 23 award nominations.
Robert's since appeared in only a couple of TV series, with his three most recent roles having been in two episodes of the 2010 crime mystery "Criminal Minds", the 2014 episode "Uninvited" of the crime action "CSI: Crime Scene Investigation", and the 2019 episode "Chapter Four" of the mystery horror thriller "Dark/Web".
Other credits
Robert has six producing credits, which include the 2010 family adventure film "Magic", the 2014 science fiction horror thriller movie "Lost Time", and the 2016 documentary comedy movie "Davi's Way".
He received special thanks for the 2012 drama movie "Deep in the Heart", the 2016 action science fiction thriller film "Criminal", and the 2021 biographical historical documentary film "King of Cool".
Some of Robert's most recent talk-show appearances have been in "Green Room", "Prime News" and "Frank Clips".
Awards and nominations
Robert's won nine of his 12 award nominations – some of his wins include a 2007 Monte-Carlo Comedy Film Festival Award for Best Screenplay and a 2008 Alpe d'Huez International Comedy Film Festival Award, both for "The Dukes", and a 2020 Chandler International Film Festival Career Achievement Award.
Love life and wife
Robert's married four times. His first wife was non-celebrity American Jan Borenstein, they married on 14 February 1971 and divorced on 2 July 1980.
Robert and his second wife, American actress Jeri McBride exchanged vows on 29 November 1980, and she gave birth to their son Sean Christian Davi in the following year; Robert and Jeri's divorce was finalized on 1 January 1990.
He married his third wife Christine Bolster in 1990, and she gave birth to their first daughter Ariana Marie Davi on 3 April 1990, while their second daughter Frances Davi followed in 1992; on 11 January 2001, Christine gave birth to their twins Isabella and Nicolas Edward Davi – their divorce was finalized in 2019.
Since the second half of 2019, Robert's been married to his fourth wife Diana Davi; she gave birth to their daughter Gabriela Nicole Davi in the same year.
Interesting facts and hobbies
Robert supported Donald Trump during both the 2016 and the 2020 US presidential elections.
He was an avid opera singer in his 20s, but had to give up on singing after damaging his voice.
One of Robert's closest friends is conservative radio host Michael Savage.
Since 2013, his name can be found on the Italian Walk of Fame in Toronto, Ontario, Canada.
Close to 50,000 people are following Robert on Instagram today, and he's posted more than 700 pictures and videos onto the network.
Some of Robert's favorite actresses are Julia Roberts, Kate Winslet and Scarlett Johansson, and some of his favorite movies are "The Runaway Bride", "Titanic" and "Lost in Translation".
Height, eyes and wealth
Robert's age is 71; he has brown eyes and hair, is 6ft 2ins (1.88m) tall and weighs about 190lbs (85kgs).
Robert's net worth's been estimated at over $2 million, as of February 2023.