• Rose Kennedy Schlossberg is the first-born grandchild of President John F. Kennedy, born in 1988 in New York City.
• She is the daughter of Caroline Kennedy and Edwin Schlossberg, and was raised as a Roman Catholic.
• Her brother, John, is currently attending Harvard Business School and running for the Senate in Massachusetts.
• Rose is an actress and producer, and has produced the 'End Time Girls Club' web series.
• She was involved in a scandal when she was allegedly sued over an alleged car crash in 2012.
Who is Rose Schlossberg?
Rose Kennedy Schlossberg is an American actress and producer, perhaps best recognized as the first-born grandchild of President John F. Kennedy. She was born under the Zodiac sign Cancer on 25 June 1988, in New York City, USA. Rose holds American nationality, and as of early 2021, she is 32 years old. She is a mix of Irish, French, Scottish, English and Ukrainian ethnicity.
Early life and Family
The Kennedy dynasty has always drawn the attention of the public as a powerful political and stylish family. Rose Schlossberg was born to Caroline Kennedy and Edwin Schlossberg, and carries the name of her maternal grand-grandmother, Rose Kennedy. Her mother, Caroline is the only surviving child of President Kennedy and First Lady Jacqueline Bouvier Kennedy, born on 27 November 1957 in New York City. Caroline is an author, attorney, and diplomat, a former US Ambassador to Japan.
Her father, Edwin Schlossberg, is an author, artist and designer who rose to prominence as the husband of Caroline, but also for designing interactive experiences. In addition to his packed career, he's written 11 books, including "Interactive Excellence: Defining and Developing New Standards for the Twenty-first Century". Even though rumors circulated that the couple was living separately and reportedly faced rocky moments, they are still married. Rose was brought up in her mother's religion of Roman Catholicism, while her father Edward belongs to an Orthodox Jewish family.
Rose spent most of her childhood in New York, where she attended the private Brearley School for girls. In 2006, Rose enrolled at Harvard University, from which she graduated in 2010 with a bachelor's degree in English studies, and she also developed an interest in fashion and film-making.
After graduating, Rose took a one-year break and then enrolled into New York University's Interactive Telecommunications Program. In 2013 she earned a Master's degree in Professional Studies.
Reportedly, Rose shared a close bond with her uncle John F. Kennedy Jr., who died in a plane crash. His death left quite a toll on her health. In an Instagram post, she wrote, "After my uncle had been lost I wouldn't bear to come out of my room. Which lead to massive weight loss. I believe that was one of the hardest times in my life."
Regarding Rose's siblings, she is the oldest in her family, with Rose a brother John and a sister Tatiana. John graduated from Yale University in 2015, and is currently attending Harvard Business School and running for the Senate in Massachusetts. During these difficult times of the global COVID-19 pandemic, he has been very active in creating funds for compensating families who have been affected.
Jack(!) additionally received a nomination for the Profile in COVID Courage Award. Her sister, Tatiana, works as a journalist; she married George Moran in 2017, and they're currently situated in New York.
Career
In 2016, Rose kicked off her producing career collaborating with Mara Nelson-Greenberg on the project entitled "End Time Girls Club". The end time-apocalyptic series, produced by Above Average Productions, was launched on YouTube, and revolves around two young women, Bee portrayed by Rose, and Lara by Mara, who share helpful tips and advice on surviving the apocalypse. In an interview with Mashable, she discussed the idea behind the series, saying: "It came up as a response to seeing the way that New York City responded to Hurricane Sandy, and how people were grossly underprepared – specifically, girls in damsel in distress mode."
As a strong and driven woman, she felt the need to create series which would provide some basic knowledge about making fire without a lighter, learning Morse code, and other forms of alternative communication. She continued: "I thought it would be interesting to create this world where girls have to be survivalist without compromising their cute factor." Besides its didactic dimension, the show also incorporates a good amount of humor and sarcasm, while giving advice. One of the episodes is called "Apocalypse Makeover – End Times Girls Club", which shows viewers how to get a stunning makeover using apocalypse trash. The last episode, entitled "Compass in a Cocktail", was posted on 9 March 2016 – it's unknown why they stopped posting videos.
In 2017 she wrote four episodes and co-produced six episodes of the TV mini-series/documentary "Time: The Kalief Browder Story".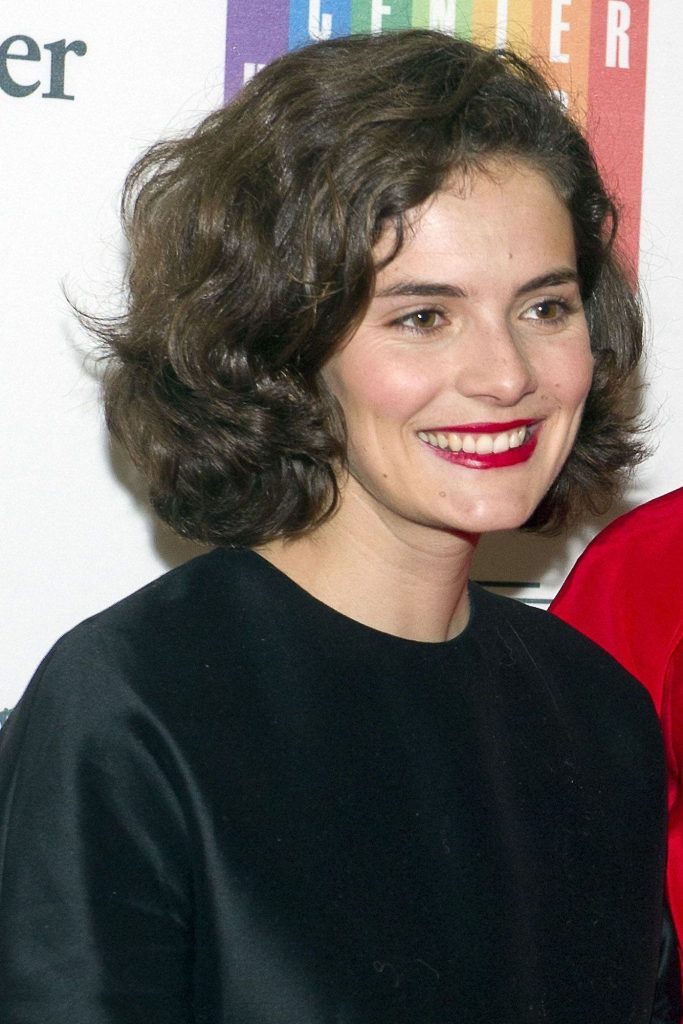 Since launching the web series, the aspiring comedian has stayed under the radar. At the moment, she is living and working in Los Angeles.
Although most of her family's background is in politics, Rose was never quite interested in it. However, during the US presidential election 2008, she donated $350 to Barack Obama's campaign, and volunteered for Democrat Alan Khazei's campaign for the US Senate in 2010 in Massachusetts.
Personal life
When it comes to her personal life, Rose is very secretive and elusive regarding her romantic interests. It appears that the actress is currently single, however, considering her low-key personality, it's unlikely that she would disclose any information. Allegedly. Rose has celebrity friends or acquaintances; she's been spotted hanging out with Lindsey Lohan and Samantha Ronson at a Boston nightclub.
Physical stats and Hobbies
Rose is 5ft 6ins tall (171cm), while her weight remains unknown. Her hair is black, and her face is further adorned with blue eyes. According to many, Rose is the spitting image of her grandmother Jackie, with whom she shares many physical features. When it comes to her personality, she has matriarch potential, and is said to be "the leader of the pack- her opinion counts" in her family. According to the Kennedy family historian Arthur M. Schlesinger Jr.: "She is highly regarded within the ever-expanding [Kennedy] circle." Additionally, it was Rose who influenced her mother in deciding to drop out of the New York Senate race in 2010.
It appears that Rose is not a great fan of social media. On Instagram there's an account entitled Rose Schlossberg with over 800 followers, but it seems inactive given that it has just two posts, dating from 2017.  Rose has a Twitter account with nearly 200 followers, however, her tweets are protected, so can be only seen by approved followers.
Was she ever involved in a scandal?
Like much of the royal family, Rose is not scandal-free. Despite her efforts to stay out of the spotlight, she showcased some of that Kennedy wildness, as she flicked off the cameras at her uncle Ted Kennedy's funeral. Before she set her privacy settings, many managed to make a couple of screen-shots of Rose with a bottle in her hands, and some substances on the table.
Most of the media outlets jumped that gun, and claimed it to be marijuana and alcohol. However, a closer look proved that it was tobacco, and most likely some legally imbibing unfermented grape juice.
In 2012 she was reportedly sued over allegations that she crashed her car into another car on Wilshire Boulevard in Los Angeles. An unnamed motorist claimed that Rose crashed into his Honda Civic, and subsequently filed a lawsuit demanding $25,000 for the inflicted mental and physical injuries. Allegedly, her mother Caroline was also named in the lawsuit as the owner of the car. However, the motorist's lawyer found a common ground with the Kennedy defenders, and reached a settlement out of the court. The lawyer said: "Everybody, including the Kennedys, and their insurance company, were very caring, understanding, ethical, and honest."