• Daniel Eugene 'Rudy' Ruettiger (born 1948) is an American author, motivational speaker and former college Football Player.
• He struggled academically due to dyslexia and was not initially accepted to the University of Notre Dame, but eventually made it onto the team.
• He is married with two children and has an honorary doctorate from Long Island University and Our Lady of Holy Cross College.
• He has an active Instagram account and loves to spend time outdoors and watch films.
• He has a net worth of more than $550,000.
Who is Rudy Ruettiger?
American author and motivational speaker Daniel Eugene 'Rudy' Ruettiger was born in Joliet, Illinois USA, on 23 August 1948, making his zodiac sign Virgo. He was a college Football Player while attending the University of Notre Dame, and was the inspiration for the making of the critically acclaimed 1993 biographical sports movie "Rudy". It was directed by David Anspaugh, starred Sean Astin, Jon Favreau and Net Beatty, and follows a boy who was told that he was too small to play football, but who still managed to play for Notre Dame; the film won two of its three award nominations.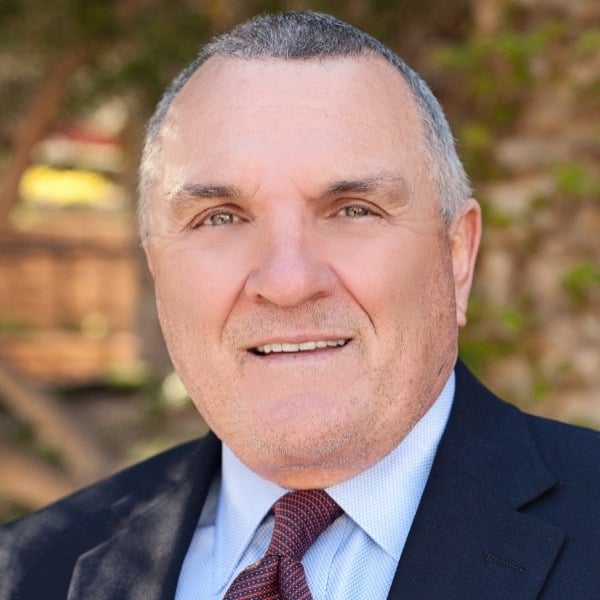 Education and early life
Rudy was raised alongside two older and 11 younger siblings, by their German-American parents, about whom Rudy rarely speaks in public; in the movie "Rudy", his father's depicted as a man who was disinterested in his son's career, and kept telling him that he wasn't going to make it.
Rudy studied at Joliet Catholic High School, but had problems succeeding academically because of dyslexia, which he only learned he had during his college years; he still went on to become an avid Player of American Football, baseball and basketball under coach Gordie Gillespie.
Upon matriculating in 1966, Rudy joined the US Navy, and spent two years serving on a communications command ship as a yeoman. He then spent the following two years working at a power plant, and it was in 1970 that Rudy applied to the University of Notre Dame, but couldn't get in because of poor grades; he began attending the local Holy Cross College, and was two years later, on his fourth try, allowed to transfer to Notre Dame.
College football
Rudy was 5ft 6ins (1.68m) tall when he transferred to Notre Dame, but still dreamed of playing for their football team the Notre Dame Fighting Irish; luckily for Rudy, the team's coach Ara Parseghian encouraged students to play football, and his team's walk-on center Mike Oriard was eventually nominated for a Rhodes Scholarship, and played for the Kansas City Chiefs of National Football League (NFL).
RUDY! RUDY! RUDY! RUDY!

44 years ago today, Rudy Ruettiger made his first and only appearance for @NDFootball, recorded a sack, and was carried off the field. 🏈 pic.twitter.com/biHPW3cTOO

— NBC Sports (@NBCSports) November 8, 2019
Rudy practiced playing football every day, sometimes twice a day, and made it to the Notre Dame scout team; it was later revealed that former American football coach Merv Johnson was the one who wanted to keep Rudy on the scout team, no matter what.
In 1974, the late American Football Player and coach Daniel John Devine became the new head coach at Notre Dame, and he put Rudy into his first game on 8 November 1975, in which he recorded a sack against Georgia Tech; Rudy was carried off by his teammates after the games' end – the only other player to have been honored that way was Marc Alexander Edwards in 1995.
After college
Rudy founded a maintenance company upon graduating from college in 1974, and he also sold real estate. The year 1986 saw him move to South Bend, Indiana and it was around this time that he chose to sell his story, based on which a movie would be made; he requested to make a cameo appearance in it, and could've been seen playing a fan behind his father, who was portrayed by Ned Beatty.
Rudy's revealed that 92 percent of the movie's true, but that his coach who was depicted as an antagonist in the movie was actually very good to him, and that it was his idea that Rudy play in the season's final game.
Rudy's since become a motivational speaker and author. He published his first book "Rudy's Lessons for Young Champions" on 1 November 1997, and it was followed by his second "Ruby & Friends" on 1 March 1999; on 1 June 2000, Rudy published his third book "Rudy's Insights for Winning in Life".
In 2011, the government charged Rudy with securities fraud known as a 'pump-and-dump scheme', while he was working as Chairman of Rudy Beverage, Inc.; he was ordered to pay close to $400,000.
He was baptized aged 68 in 2017, at the Church of Jesus Christ of Latter-day Saints.
Love life and wife
Rudy avoids talking about his love life in public, but it's still widely known that he's been a married man since 1996. He met non-celebrity American Cheryl in 1985, when he was just starting to work as a motivational speaker, and it was she who later helped him found his charity Rudy Foundation, which offers scholarships to underprivileged youth interested in sports and theatre – while Rudy was into sports, Cheryl was into theatre and the performing arts.
Rudy and Cheryl's daughter Jessica Noel Ruettiger's recently graduated from Boston Conservatory with a Bachelor of Fine Arts degree in musical theatre, and her dream is to become a famous actress and dancer. Jessica's younger brother Daniel Joseph Ruettiger was born on 27 August 2002, and is playing hockey at college.
Rudy hasn't spoken about any other relationships, he's married to Cheryl as of January 2023, and they have two children together.
Interesting facts and hobbies
The Long Island University and the Our Lady of Holy Cross College have both presented Rudy with an honorary doctorate, and he's also been presented with a key to the city at a number of US cities, for his spirit, commitment and inspiration; Rudy was invited to visit the White House, and he met the former US President George Walker Bush.
He has an Instagram account which is today followed by more than 35,000 people, and Rudy's posted close to 350 pictures and videos onto it; he's promoting sports with most of his content.
He loves spending his spare time outdoors, especially vacationing somewhere in nature with his children.
Rudy's favorite actors are Tom Cruise and Arnold Schwarzenegger, and some of his favorite films are "Rain Man", "Eyes Wide Shut" and "Edge of Tomorrow".
Height, eyes and wealth
Rudy's age is 74. He has blue eyes and brown hair, is 5ft 6ins (1.69m) tall and weighs about 165lbs (75kgs).
As of January 2023, Rudy's net worth's been estimated at more than $550,000.