• Sally Jessy Raphael is an American talk show host best known for her show "The Sally Jessy Raphael Show" (1983-2002).
• She has appeared in several films and TV series such as "The Addams Family" (1991) and recently appeared in the TV documentary "Children of the Underground" in 2022.
• She was born in Easton, Pennsylvania and studied acting at the Neighborhood Playhouse School of the Theatre.
• She had a long career in journalism, radio and television, interviewing many celebrities.
• She has been married twice and has two children and several grandchildren.
Who is Sally Jessy Raphael?
Sally is an American tabloid talk show host, perhaps still best known for her show "The Sally Jessy Raphael Show" (1983-2002), and for her appearance in several films and TV series such as "The Addams Family" (1991), in addition to many other achievements during her career.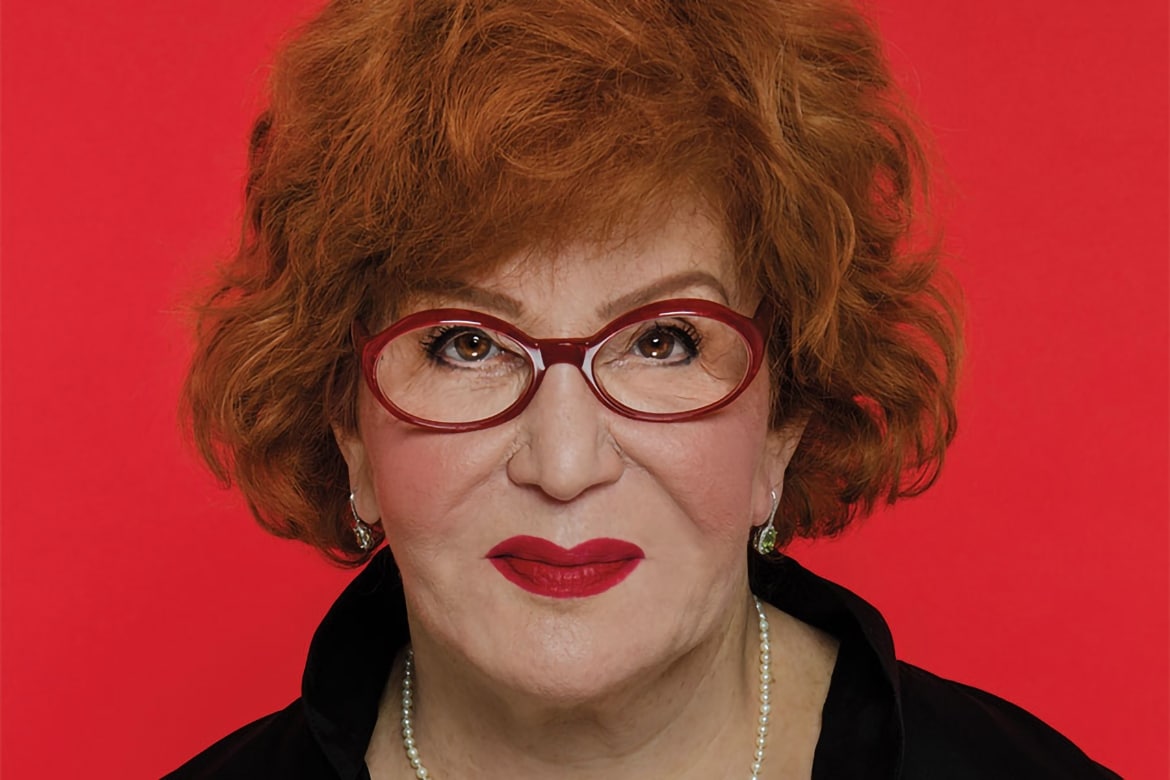 What is Sally Raphael Doing Today?
Following the death of her husband in 2020, Sally has been focused on spending time with her grandchildren, Max and Kyle. She also recently appeared in the TV documentary "Children of the Underground" in 2022, which tells the story of Faye Yager and her efforts to protect and save mothers and children from the abuse of husbands and fathers.
Sally Jessy Raphael Wiki: Age, Childhood, and Education
Sally Lowenthal was born on 25 February 1935, in Easton, Pennsylvania, USA, where she went to Easton Area High School. Of Jewish ancestry, she has a younger brother Steven Lowenthal. While growing up, Sally spent some time in San Juan, Puerto Rico, as her father was in the rum exporting business, and her mother ran an art gallery there.
In her teens, Sally lived in Scarsdale, New York State, and joined the local AM radio station WFAS, which had a program for junior high school students of which Sally was a part; she read the news. After high school, Sally enrolled at Carnegie Mellon University in Pittsburgh, Pennsylvania, and then at the University of Puerto Rico in San Juan.
Moreover, she graduated from Columbia University, then studied acting under the tutelage of Sanford Meisner at New York City's Neighborhood Playhouse School of the Theatre.
Career Beginnings
Before she had her own talk show, Sally was in journalism; she moved to San Juan following her graduation from Columbia University, and there launched her radio career, landing a position at the San Juan radio station WHOA. She led the station from 6 to 9 am, then after some time, began moving from one station to another across Puerto Rico, moving back to the US once she separated from her then-husband. She started as a news correspondent for Associated Press and United Press International covering Central America, mainly thanks to her fluency in Spanish.
FINALLY I got my copy of #PlayingWithMyself along with the signature pink glasses! I was seeing red, but now I'm tickled pink! 😜 Thanks so much @RandyRainbow 😘 pic.twitter.com/p1NXt9j6qz

— Sally Jessy Raphael (@SJRaphael) August 12, 2022
As her career in Miami improved, she slowly transferred to radio and television. Eventually, she met the show host Larry King, however, the man who helped her greatly in her early career was her second husband, Karl Soderland. He was the general manager of one of the stations in Puerto Rico for which she worked, and it was after he was fired, that the two moved to Florida, USA.
Sally ultimately moved between more than 20 stations in both Puerto Rico and the US, working as a disc jockey, news reporter, and host, during which time she interviewed various celebrities.
The Sally Jessy Raphael Talk Show
The Sally Jessy Raphael Talk Show debuted on 17 October 1983 on KSDK, and lasted until 24 May 2002. She was given a one-hour trial run on NBC's Washington, D.C. affiliate WRC by Maurice Tunick, and was heard by Phil Donahue, who encouraged her to try television – Burt Dubrow gave her a chance as a guest host on his talk show, resulting in her getting her own show.
She became an international star as the show developed over the years, and as a result, it was upgraded to a one-hour-long show rather than the original half hour. Over the years, the show became more sensational than real, covering such topics as religious extremists, adolescent pregnancy, child support battles, drag queens, and others. She had over 10,000 guests, including many celebrities such as Sylvester Stallone, Carol Burnett, Sandra Dee, and many others.
In one episode, famous con man Steve Comisar was the guest as a fraud prevention expert, using the name Brett Champion.
Her show came to an end in 2002 due to low ratings and the fading popularity of the entire genre. However, she later stated that the show was canceled as she told the producers that she might have cancer.
Sally's oversized red-framed glasses became her trademark, as she wore them in every episode of the show.
Later Career
From 2005 to 2008, Sally hosted "The Sally Jessy Raphael" show on Talknet, abruptly ending the show in 2008. Since then, she's appeared as a guest in several popular talk shows, including "The Oprah Winfrey Show" in 2010, then "Today" (2017), "Rachel Ray" (2018), and "Tonight Live with Dan Wootton" (2021), among many others.
Acting Career
During the run of her talk show, Sally appeared in several projects as herself. She made her acting debut in 1989 in the TV action crime-drama series "The Equalizer", which starred Edward Woodward, Keith Szarabajka, and Robert Lansing.
In 1991 she appeared in the fantasy comedy film "The Addams Family", which starred Anjelica Houston, Raul Julia and Christopher Lloyd, while in 1996, she made a one-time appearance in the popular TV fantasy comedy series "Sabrina the Teenage Witch".
To speak further of her accomplishments, Sally was in Tom DiCillo's comedy crime-drama film "Double Whammy", which starred Denis Leary, Elizabeth Hurley, and Luis Guzman. Her recent appearance was in the2014 TV comedy series "Jokers Wild", with Joe Gatto, James Murray, and Sal Vulcano as the main stars.
Net Worth
According to sources, Sally Jessy Raphael's net worth is estimated at $40 million, as of early 2023.
Personal Life, Dating, Married, Husband, Children
Sally started a romantic relationship with Andrew Vladimir before she turned 18 years old; the two married in 1953 when she turned 18, and lived in San Juan, Puerto Rico, where she worked. They welcomed two children, Allison and Andrea, but Andrea died on 2 February 1992, her death ruled as an accidental overdose of combined effects of prescription drugs.
Sally and Andrew divorced in 1958.
Four years later, she married Karl Soderlund, who then became her manager. They had one son Jason and were married until 2020, when Soderlund died from the effects of Parkinson's and Alzheimer's disease. She cared for him for several years before he died.
Appearance and Vital Statistics
Sally Jessy Raphael is known for her trademark orange hair that she has dyed ever since her first on-screen appearance, and she has brown eyes. She stands at a height of 5ft 2ins (1.57m), while her weight and other vital statistics are currently unknown, but she has an average figure.