The 1970's had its fill of teen idols, and Shaun Cassidy was one of the hottest back then with his posters likely gracing the bedroom walls of most teens and young adults. He might have first captured the interest of the public by having famous parents, Jack Cassidy and Shirley Jones, and half-brother, David Cassidy, but what catapulted him to stardom was his cover of "Da Doo Ron Ron" and portrayal of Joe Hardy in "The Hardy Boys/Nancy Drew Mysteries." He had been active on stage and on-screen until the 1980's, and fans have wondered what happened to the teen heartthrob and what is he doing now.
Shaun Cassidy's family
Jack and 21-year-old Shirley were married in August 1956, a month after he was officially divorced from his first wife, the actress Evelyn Ward, with whom he had a son named David.
It was said that Shirley became pregnant soon after that but was convinced by her manager to have an abortion as her career had just taken off – she considered this as the biggest regret of her life. Shaun Paul Cassidy was born on 27 September 1958, and with his two younger brothers, Patrick and Ryan grew up in a life of privilege. He attended the private boarding Solebury School in Solebury Township, Pennsylvania, but eventually matriculated from Beverly Hills High School.
His parents
Jack Cassidy was born John Edward Joseph Cassidy on 5 March 1927 in New York City, to an Irish father and German mother. His body of work was extensive, spanning three decades, as he starred in musicals, films, and television series. He got his start on Broadway in 1943 when he was 16,  in the chorus of "Something for the Boys"; he landed his first lead role as Chick Miller in "Wish You Were Here" in 1952.
His portrayal of Steven Kodaly in "She Loves Me" (1963) won him a Tony for Best Performance by a Featured Actor in a Musical category, and he also won a Grammy for Best Musical Theater Album for the same Broadway production. For his work in television, he earned Primetime Emmy nominations for "He & She" (1968) and "The Andersonville Trial" (1971).
Shirley Mae Jones was born on 31 March 1934, in Pennsylvania. With her looks and charm that won her the Miss Pittsburg title in 1952, and singing honed since she was six in a Methodist choir and through voice lessons thereafter, she impressed Rodgers and Hammerstein during an open casting call in 1953, and became the only artist to sign an exclusive contract with the composer and lyricist-dramatist duo. Her first Broadway show was "South Pacific" in a minor role, and then went on to become the female lead in the 1955 film adaptation of the 1943 musical "Oklahoma!"
Her performance as the vindictive prostitute named Lulu Bains in "Elmer Gantry" won her an Oscar for Best Supporting Actress in 1961, then one of her most iconic roles was that of Shirley Partridge, a widowed mother of five, in the musical sitcom "The Partridge Family" (1970-1974). It revolved around the family who went on tour to perform as a band. Shirley unveiled her Hollywood Walk of Fame star in 1986.
Shaun's parents divorced in 1975. According to Shirley, despite her difficulty in dealing with his mental health problem, it was her husband who wanted the divorce as he felt it was better for them all. Aside from being an alcoholic, Jack was diagnosed with bipolar disorder, as he often displayed strange behavior that worried or frightened his wife, but he was only admitted to a psychiatric facility for 48 hours in December 1974.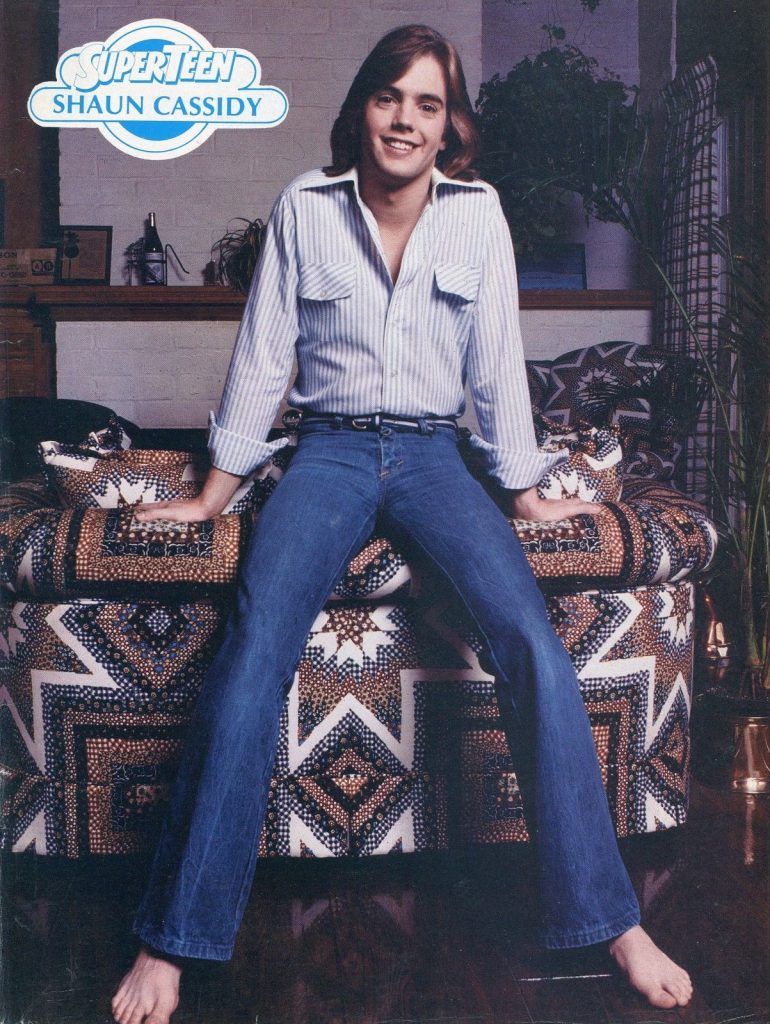 On 12 December 1976, his charred corpse was found in his penthouse apartment in West Hollywood, identified by his dental records and the gold signet Cassidy family-crest ring on one of the fingers. Investigation revealed that Jack was drunk when he arrived home then smoked a cigarette until he fell asleep and presumably dropped it on the couch, which caught fire.
His step-brother, David Cassidy
Interestingly, David played Keith Partridge, the son of Shirley's character in the "The Partridge Family", and was the lead vocalist of the band. He went on to become a matinee idol who filled stadiums as he performed his fictional family's hit songs, including their debut single "I Think I Love You," which topped Billboard Hot 100 and ultimately becoming the best-selling single of 1970.
David starred as the main lead in the 1993 Broadway production of "Blood Brothers" for over a year, with Shaun playing his brother.
Not only had David continued to prove his bankable status with the show's commercial success, but also his worth as an actor. For "Ruby & the Rockits" (2009), Shaun was the executive producer, creator, and writer of the American comedy series, while David was the star of the show. Their younger brothers worked with them as well, with Patrick in the cast and Ryan behind the scenes.
David's personal life and career later took a downturn due to his alcoholism, saying he drank to cover up the sadness and emptiness he felt. In November 2017, he died of organ failure at the age of 67. Shaun paid tribute to his half-brother, as he tweeted about David's visits to their house when he was still a little kid. They would have pillow fights and 'he would regale me with hysterical stories of our father, often culminating in his taking a giant leap off my top bunk…' Shaun had always tried to catch him but never could and added that 'Now, I will carry him, along with all of the funny/sad/extraordinary days we shared…'
On her stepson, Shirley said, 'I will treasure the years we spent working and growing together…I will also find solace knowing that David is now with his dad.'
Shaun Cassidy, teen idol
Shaun was in a punk band when he was 15 or 16, before he signed with Warner Records and began recording pop songs. His eponymous debut album was released in Australia and Europe in 1976, consisting of 10 tracks including "That Rock 'n' Roll" and "Morning Girl," which made it into the charts top ten. With its success, the album was released in the US in June 1977, and peaked at No.3 on the Billboard 200 weekly chart. It received gold certification from the Recording Industry Association of America (RIAA) in August, then went platinum by September as one million units were sold.
His cover of "Da Doo Ron Ron" was Shaun's claim to fame, as it topped the US Billboard Hot 100 and US Cash Box Top 100 as well as peaking at No.33 on US Billboard Adult Contemporary.
The song, originally released by the American girl group The Crystals in 1963, made it onto the US Billboard Hot 100 at No.3 and Cash Box Top at No.4.  Also included in the album were the singles "That's Rock 'n' Roll," which was certified gold by the RIAA, and "Holiday," which Shaun wrote.
In October 1977, Shaun released his second studio album, "Born Late," which was certified platinum by the RIAA. "Hey Deanie" peaked at No.7 on the US Billboard Hot 100 and was certified gold. He was the lyricist for "Teen Dream," "Walk Away," and "Strange Sensation" as well as the co-lyricist for "It's Up To You" and "Audrey."
Shaun was nominated for Best New Artist at the 20th Grammy Awards in 1978, but lost to Debbie Boone with her 1977 hit song, "You Light Up My Life." As a teen heartthrob, he was consistently on the cover of the popular teen fan magazine "Tiger Beat" for almost two years, and performed to a sold-out crowd in venues such as the Madison Square Garden and Houston Astrodome.
"The Hardy Boys/Nancy Drew Mysteries"
The ABC TV series was based on the classic young adult mystery novel series' "Hardy Boys" and "Nancy Drew," and starred Shaun as Joe Hardy, Parker Stevenson as Frank Hardy, and Pamela Sue Martin as Nancy Drew as they all played the roles of amateur detectives. In 1976, the producers were looking for a 'young David Cassidy' for the role of Joe, and they looked no further than his real half-brother, Shaun. To pitch the story to the network, the cast had to film for 24 hours straight, and Shaun, who was 18 at that time, jokingly said 'I don't think my mother's gonna let me do this.' ABC gave the go-ahead and the first episode aired in January 1977, with that first season ending in May of that year. While it was not considered a monster hit, it enjoyed high ratings.
Shaun's popularity was at an all-time high with the release of his hit song by the time they were filming for the second season, and there would be a hundred girls outside the hotel they were staying in just wanting to see him in person.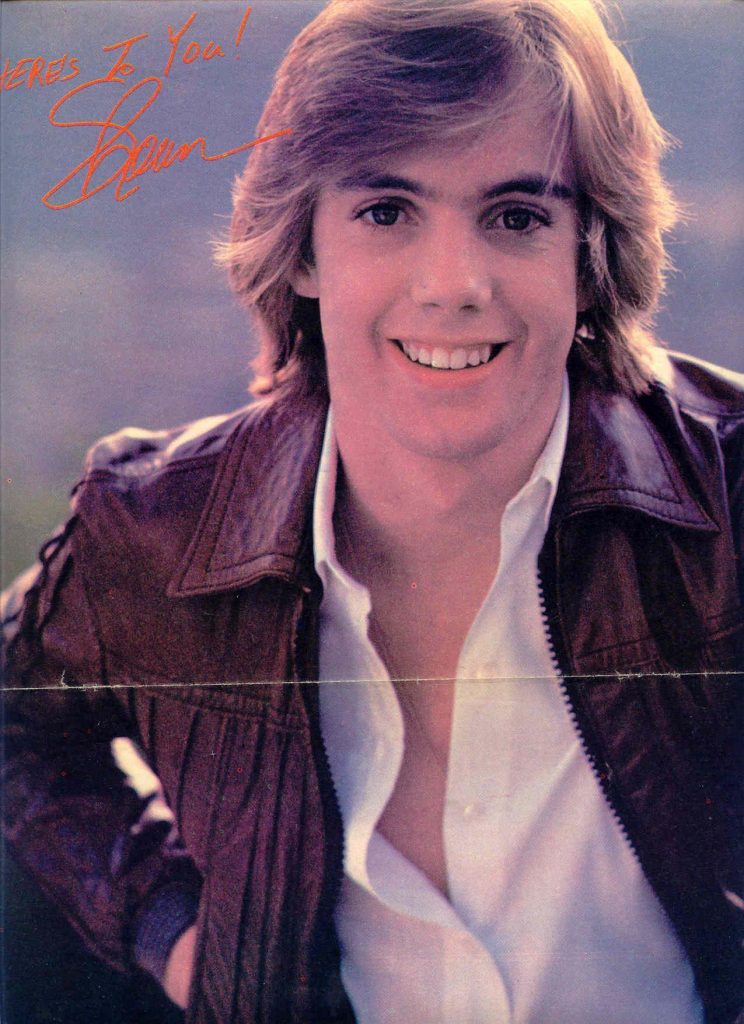 The show was canceled midway through season three, and the last episode was aired in January 1979 as ABC wanted even better ratings.
On his popularity
Shaun was still a teenager when he became famous, and likened his experience to a rollercoaster as he said, 'If you like rollercoasters, it's thrilling and exhilarating…And if you don't, you can get sick and it can be terrifying.' His family kept him grounded as they were in the same business, and he knew that he could go to them when something troubled him. He was not pressured to follow in the footsteps of his parents or half-brother – as he said, it was all about finding one's own path.
Shirley taught Shaun how to handle stardom, saying that it was a 'business of fantasy – a business for children' and that 'when one realizes the realities of it, it's fine to be another character for 12 hours, and then go home and face reality.'
Shaun released more albums but they weren't as successful as the first two, then sales started to decline, and the last one, "Wasp" (1980), was a commercial flop.
It was a new wave album that was quite different from his usual fare, with his cover of David Bowie's "Rebel Rebel" serving as the title track. When he was making it, he was 'more excited than worried about the outcome' as he enjoyed the experience of doing something new. He said that his successful releases were formulaic and that he just went along with it, deferring to the experts' opinions.
When his music career was over, it didn't hurt him because he wasn't invested in it personally, and his attitude was 'OK, that was interesting. Now what?' He considered himself lucky to have survived fame and losing it, as there were those who shared a similar experience and were sidelined by many things. He said that unlike him, David didn't enjoy his early success and felt exploited. Shaun thought of the whole experience as being in the middle of a hurricane and riding it out, then he would just figure out what he would do afterwards.
Shaun focused on his acting career until the early 1990's. He starred in the 1985 "Breakfast with Les & Bes" episode in the PBS anthology TV series "American Playhouse,"  "Murder in A Minor Key" episode in the CBS crime drama "Murder, She Wrote" in 1987, and "The Investigation" episodes (1988) in the NBC mystery legal drama "Matlock." He also participated in West End and Broadway productions.
What happened to Shaun Cassidy?
Shaun Cassidy, producer and writer
Writing the pilot for "American Gothic" (1995) changed the course of his life, as it paved the way for him to create, write and produce television shows. It wasn't his first script that was approved, but it was the one that proved his capability as a writer or creator. Shaun received a call from CBS that they were looking for a TV show with 'supernatural overtones', and he came up with something that he said pushed his imagination.
The New York Times called it 'the most original new show of the season', however, the network canceled the horror series after one season, as it hadn't delivered the strong ratings the network demanded.
He continued to create and write for television – Shaun was the executive producer of over a dozen series, including "The Agency," "Invasion," and "Emerald City", as well as the consulting producer of "Blue Bloods" and "New Amsterdam." He was most proud of his achievement as a TV writer, saying 'I love television…I can create something and it goes from my head onto the screen in a few months.' Some people who remembered Shaun as a heartthrob in the 1970's with a squeaky clean and sweet image were quite surprised when they discovered he was not only a writer, but that some of his stories had a dark theme as well.
Back on stage
Shaun returned to the concert stage in 2019 for the "Magic of A Midnight Sky" tour. and said his show was a hybrid of theatre and pop. as he sang all his hits and shared stories of his life and famous family. He also paid tribute to his late brother by singing "Tell Me It's Not True" from "Blood Brothers" and "I'll Meet You Halfway," a hit song from "The Partridge Family." He still had several shows scheduled for 2021.
During the Covid-19 pandemic, he saw how people suffered from the closure of businesses especially in his community, and thought that there was an opportunity for him to do his share in making things a bit better for them. His wine label, My First Crush, was in partnership with No Kid Hungry, a national campaign run by the non-profit Share Our Strength to end childhood hunger in the US; a couple of dollars would be donated to it for every wine bottle sold.
His own family
Despite his success, what was most important to him was his family, as he said, 'They are the realization of my dream…My family's my dream.'
Shaun was married at the age of 21 in December 1979, to Ann Pennington, a model who was featured as the Playmate of the Month in Playboy magazine, and had two kids with her; they divorced in 1993. He remarried in 1995 to actress Susan Diol and had a daughter with her, but in 2003 the marriage also ended in divorce. The third time's the charm for Shaun as he's been happily married to Tracey Lynne Turner for 16 years and counting. According to his wife, Shaun was a family guy, who doted on their four kids as he packed lunches, attended PTA meetings, and watched Little League games. The couple worked together on the "Cover Me: Based on the True Life of an FBI Family" (2000-2001), with Shaun as the executive producer and Tracey as the associate producer.