• Suzette Quintanilla was born on June 29, 1967 in Lake Jackson, Texas.
• She was the drummer of the band Selena y Los Dinos and the sister of the late main vocalist Selena Quintanilla-Perez.
• She attended a local high school in Corpus Christi and matriculated in 1985.
• In 1998, she gave birth to her son Jovan with her husband Bill Arriaga.
• As of August 2021, her net worth has been estimated at over $1 million.
Who is Suzette Quintanilla?
Suzette Quintanilla was born in Lake Jackson, Texas USA, on 29 June 1967 – her zodiac sign is Cancer, and she holds American nationality. She's a former musician, who's perhaps known best for being a former drummer of the band Selena y Los Dinos, while she's also known for having been the sister of the band's late main vocalist Selena Quintanilla-Perez.
Early life and education
Suzette was raised in Lake Jackson alongside her brother Abraham III and sister Selena, by their Mexican-American father Abraham Quintanilla Jr. who was a musician, and their mother Marcella Ofelia Quintanilla who was a housewife.
Suzette was pushed into becoming a drummer by her father, as he made his children perform at his Tex-Mex restaurant.
He filed for bankruptcy in the '80s, and the family were evicted from their home; they then moved to Corpus Christi in Texas, and began performing in the streets. Suzette, Selena and their brother then became known as Selena y Los Dinos, with their father serving as their manager.
Suzette attended a local high school in Corpus Christi, from which she matriculated in 1985.
The band Selena y Los Dinos
Suzette's father played with the band Los Dinos from 1957 to 1971, and he eventually persuaded his daughter Selena to join it as well. They became Selena y Los Dinos in 1981, and were also joined by Suzette on the drums, and her brother on the bass guitar. That year the band signed a contract with Freddie Records, and began performing all around Texas.
In 1984, their debut album "Selena y Los Dinos – Mis Primeras Grabaciones" was released, after which Suzette's father stopped working with Freddie Records, and signed a contract with Cara Records. The band released their second album, "Alpha", in 1987, featuring the lead single "Munequito De Trapo" which became a hit, and won Suzette's sister a Tejano Music Award for Female Vocalist of the Year – she then won seven more in the following seven years.
In 1988, Selena y Los Dinos released the independent album "Dulce Amor", and this got Suzette's sister noticed by the Cuban-American music executive Jose Behar, who helped her launch her solo career.
In the same year, one of the band's guitarists quit, and was replaced by Chris Perez. However, Suzette's father was dissatisfied with Chris, who played in his own rock band, and sang solely in English.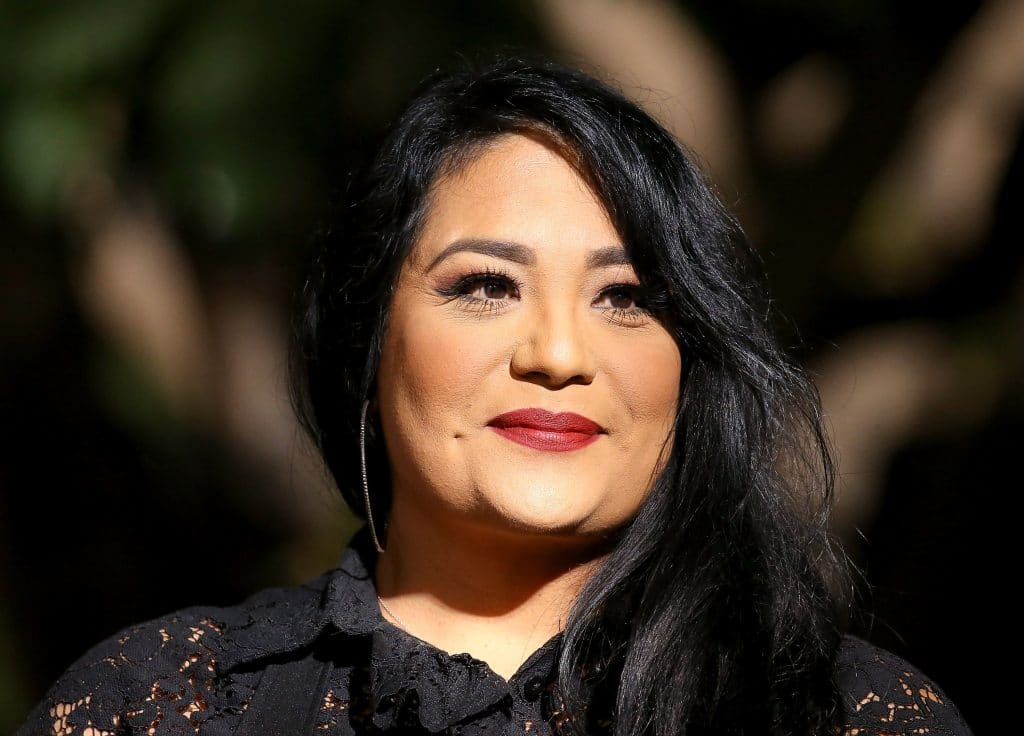 Chris eventually began dating Suzette's sister, but after their father found out, Chris was kicked out of the band, while Suzette's sister stayed. Nevertheless, Selena and Chris began seeing each other in secret, and married secretly on 2 April 1992; it was only then that the girls' father accepted Chris into the family, and welcomed him back into the band.
The band disbanded on 31 March 1995, after Selena was murdered.
How did her sister Selena die?
In 1990, Selena appointed the American former nurse Yolanda Sardivar as the president of her fan club. At the beginning of 1994, Yolanda also became the manager of Selena's boutiques, and by the end of the year, she was promoted to her registered agent.
Not long after this, the boutiques began losing money, the number of staff decreased, and Selena and Suzette's father began looking into this; after learning that none of the former employees liked Yolanda, claiming that she was a bad person, he advised Selena to be careful around her. After he started a legal investigation, it was revealed that Yolanda had stolen more than $30,000 by forging checks, however, when confronted she denied all accusations.
Selena and Yolanda agreed to meet at a motel in Corpus Christi on 31 March 1995, so that Yolanda could give her financial papers, which would prove her innocence; instead, she took out a gun from her purse, and shot Selena, who was dead by the time she arrived at Corpus Christi Memorial Hospital.
Yolanda spent close to 10 hours avoiding the police before surrendering, and on 26 October 1995, she was sentenced to spend the remainder of her life in prison.
Career after Selena y Los Dinos
Suzette's today the manager of the Selena Museum, at which one can see the clothes that Selena wore during her performances, the awards she had won, as well as various other memorabilia. Suzette's also running the online store called Selena, and stands behind the limited-edition make-up collection MAC Selena.
Suzette also produced the 2020 episode "Daydream" of the biographical musical drama "Selena: The Series", which follows her sister's life; the series was nominated for nine awards.
She has also made a guest appearance in various talk-shows, including "Biography", "The Real" and "Go Off with Jess & Julissa".
Love life and relationships
Suzette's quite secretive when it comes to sharing the details of her love life with the public, however, it was revealed in "Selena: The Series" that she's today a married woman.
Suzette exchanged vows with Bill Arriaga in September 1994 (some sources claim in 1993), in a large ceremony attended by their wide circle of friends and family members. Just as Suzette, Bill prefers to stay away from the media's attention, and thus nothing about him is known, but it's believed by many that he's a businessman.
In 1998, Suzette gave birth to their son Jovan, and she and Bill have been keeping him away from media, although both have uploaded pictures featuring him onto their Instagram accounts.
As of August 2021, Suzette's married to Bill Arriaga, and has a son with him.
Hobbies and other interests
Suzette's highly active on Instagram, and is today followed by close to 800,000 people, while she's uploaded more than 900 pictures; she's a huge dog-lover, and her pet dog can be seen featured in many of these pictures.
She's a philanthropist, who has worked with various charity organizations, mostly with those which aim to improve the quality of life of underprivileged children.
Suzette and The Selena Foundation have just recently donated $10,000 to the United Way of the Coastal Bend.
She likes to travel, and has been all around the US for both work and pleasure; Suzette's dream travel destination is Miami in Florida.
She's keen on watching movies late at night, and her favorite actor and actress are Gael Garcia Bernal and Salma Hayek, while a couple of her favorite movies are "Frida", "Grown Ups 2" and "From Dusk Till Dawn".
Age, height and net worth
Suzette's age is 54. She has long black hair and brown eyes, her height is 5ft 8ins (1.73m) and she weighs around 170lbs (77kgs).
As of August 2021, her net worth has been estimated at over $1 million, while her sister's net worth was estimated at over $10 million at the time of her death.