• Tamala Jones is an American actress, born in 1974 and raised in Pasadena, California.
• She is of African-American ethnicity and is the sister of actress, writer and TV personality Tracey Cherelle Jones.
• She is best known for her role as Lanie Parish in the series "Castle", appearing in 173 episodes from 2009 to 2016.
• She has also been seen in films such as "Booty Call", "Blue Streak", "Can't Hardly Wait", "Kingdom Come" and "What Men Want".
• Her current net worth is estimated at over $4 million.
Who is Tamala Jones?
An actress with over 80 acting credits to her name, Tamala Jones, rose to prominence thanks to her role as Lanie Parish in the series "Castle". From 2009 to 2016, she appeared in 173 episodes of this comedy crime-drama which follows successful mystery novelist Rick Castle, as he joins the New York Police Department investigation team.
Besides the aforementioned role, Tamala is well-known for her roles in comedy movies such as "Booty Call" and "Blue Streak" – to learn more about her, let us tell you the naked truth about Tamala's life, career, and what's she up to now.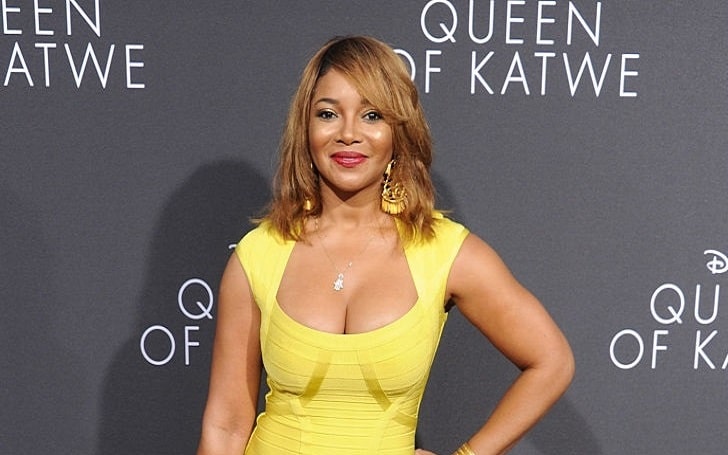 Early life, family, and education
Born Tamala Reneé Jones under the zodiac sign of Scorpio on 12 November 1974, in Pasadena, California USA, she holds American nationality, and is of African-American ethnicity. She was raised by her parents, about whom nothing is known, alongside her siblings, Craig and Tracey Cherelle.
Craig chooses to live his life away from the limelight, while Tracey Cherelle Jones is a well-known actress, write, and TV personality, perhaps known best for her roles in the movies written by the Wayans brothers, Shawn and Marlon. She starred in the 1996 comedy "Don't Be a Menace to South Central While Drinking Your Juice in the Hood", among others.
Being raised alongside a successful artist, it isn't surprising that Tamala followed in her sister's footsteps, and began taking acting classes aged six. However, education was very important for the Jones family, so upon matriculating from high school in 1992, Tamala enrolled at Pasadena City College, from which she graduated with a BA degree in 1996.
Roles in series
Tamala made her acting debut playing a small part as a Surfer Girl in an episode of the series "California Dreams" in 1992. Three years later, she made an appearance as Yvonne in "The Parent 'Hood", and later that year was seen as Wanda in "The Wayans Bros."
Tamala's first notable TV series role came in 1996, when she was cast to play Callie Timmons in "Dangerous Minds", starring opposite Annie Potts and Cedrick Terrell in this drama based on the movie "Dangerous Minds", starring Michelle Pfeiffer. The series had nine award nominations and won two.
In the late '90s, Tamala mostly guest starred in an episode or two of numerous series, before she was cast to play Bobbi Seawright in "For Your Love". From 1998 to 2002, she was seen in 85 episodes of this romantic comedy which followed the story of three couples who counsel each other on how to deal with their partners. Tamala's co-stars were James Lesure and Holly Robinson-Peete, and the series was nominated for the Image Award for Outstanding Comedy Series.
Tamala followed with her role as Alicia in "The Tracy Morgan Show" (2003-2004), and then focused on movie roles before she was cast to play Lanie Parish in "Castle" – the series, also starring Nathan Fillion, Susan Sullivan and Stana Katic, had 26 award nominations, including four for Primetime Emmys, and 20 wins.
As mentioned, the series aired until 2016, and in the following years, Tamala was seen guest-starring in "Speechless" (2018) and "SEAL Team" (2019). In 2021, Tamala portrayed Lanalee Ray in the series "Rebel" starring Katey Sagal, which followed the story of a legal advocate who helps those in need,.
Most recently, Tamala was seen in "The Rookie" and "Uncoupled" in 2022.
Roles in movies
Tamala made her big-screen debut in the 1995 romantic comedy-drama "How to Make an American Quilt", followed by her first lead role as Nikki in the 1997 comedy "Booty Call", also starring Jamie Foxx and Tommy Davidson.
Tamala had support parts in "Can't Hardly Wait" (1998) and "The Wood" (1999), before she was cast to play Janiece in the comedy "Blue Streak", starring Martin Lawrence and Luke Wilson, which followed the story of a former convict who poses as a policeman so he can get back a diamond he has stolen years ago. Although the movie had no nominations, the audience loved it, especially the clever jokes and spectacular stunt scenes.
The early 2000s saw Tamala in "Next Friday" (2000), "Kingdom Come" (2001), "Head of State" (2003), and "Nora's Hair Salon" (2004), among many others.
Tamala co-starred in the 2005 horror "Long Distance", followed by her lead role as Tory Adams in the 2006 mystery crime-drama "Confessions", the story that follows a woman struggling with her addiction, her desire to find herself again, and the need to save her family, but which was poorly rated by the audience (2.8/10).
In the following years, Tamala was seen in "Who's Your Caddy" (2007), "The Hustle" (2008), "The Janky Promoters" (2009), and "35 and Ticking" (2011).
Tamala played Daphne in the 2013 drama "Things Never Said", which was nominated for the Black Reel Award for Outstanding Independent Feature. She followed with her roles in "Act of Faith" (2014), "Megachurch Murder" (2015), "American Nightmares" (2018), and "What Men Want" (2019).
Most recently, Tamala was seen starring as a Coach in the 2022 sports drama "Lola 2", about a champion amateur boxer Lola, also starring Elise Neal and Taja V. Simpson.
Tamala's newest movie "Young. Wild. Free" was released on 22 January 2023 – it premiered at the Sundance Film Festival, and the director of this drama, Thembi Banks, was nominated for NEXT Innovator Award.
Love life and relationships
Tamala has been the subject of numerous rumors concerning her sexual orientation and her love life. It's known that she was in a relationship with American rapper Nathaniel Dwayne Hale, better known by his stage name Nate Dogg; the two dated during 2002 and 2003.
Tamala also dated Teodoro Nguema Obiang Mangue, the Vice President of Equatorial Guinea – the two were a couple in 2013, with rumors saying that the two broke up after Teodoro was romantically linked to Porsha Williams, the star of the reality show "Real Housewives of Atlanta". Tamala commented about this rumor, saying that 'she let him go'.
Currently, Tamala is in a long-term relationship with Cameron Gipp, also known as Big Gipp, also an American rapper; the two began dating back in 2016.
Age, height, and net worth
Tamala's age is 48. She has long black hair and dark brown eyes, her height is 5ft 4ins (1.63m), while her weight is around 135lbs (60kgs), with vital statistics of 35-25-35. Tamala had breast implants removed in 2018, ten years after the procedure – she expressed regret for having such large implants.
When it comes to her wealth, thanks to her acting talent, Tamala has earned a small fortune for herself. According to sources as of January 2023, her net worth has been estimated at over $4 million.