• Joe Penny is a retired English actor best known for his roles in "Riptide" and "Jake and the Fatman"
• He is married and lives in San Fernando Valley, California
• He studied acting under Lee Strasberg at the Actors Studio
• His rise to stardom began with his roles in "Gangster Wars" and "Riptide"
• He retired in 2016 and his hobbies include camping, fishing, hunting and cooking
Who is Joe Penny?
Joe Penny is a retired award-winning English actor, possibly still best recognized as Nick Ryder in the TV series "Riptide" (1984-1986), and as Jake Styles in the TV series "Jake and the Fatman" (1987-1992), among several other notable roles that he secured in his career.
Happy 65th birthday, Joe Penny!Look for him on WALKER TEXAS RANGER on getTV! What have you seen him in?

Posted by getTV on Thursday, June 24, 2021
Where is Joe Penny Now?
Joe Penny has been away from the spotlight since 2016. He's made occasional appearances in public, one of which was with his wife Cindy, on the red carpet at the premiere of the film "The Divide" by Perry King. According to reports, he lives in San Fernando Valley, California, USA. He's married, but the couple doesn't have children.
Joe Penny Wiki: Age, Childhood, and Education
Joseph Edward Penny Jr. was born on 24 June 1956, in Uxbridge, London, England, the son of Joseph Edward Penny Sr. and his wife, Anne Teresa Rita Cox, who was Italian. Although born in England, he grew up in Marietta, Georgia, USA. His parents later divorced, and he went to live with his mother in California.
Joe went to Marina High School in Huntington Beach, California, USA; during high school, he played football and basketball.
Life Before Acting
Never a good student, Joe struggled to enter any university. When he was 15 years old, he left home and hung out on Sunset Boulevard to kill his days, but did have several odd jobs, including washing postal trucks, working as a dishwasher, and as a crew foreman. However, he was waiting for a friend one day at an acting studio, watched the entire class, and became interested in acting. As a result, Joe studied acting under Lee Strasberg at the Actors Studio.
Career Beginnings
Joe made his acting debut in 1977 in the TV series "The Hardy Boys/Nancy Drew Mysteries", then the following year, made his film debut as Dean Berger in the drama film "Our Winning Season", which tells the story of teenagers in their senior year, starring Scott Jacoby, Deborah Benson and Dennis Quaid.
Before the decade ended, Joe starred in the television horror-mystery film "Deathmoon", co-starring Robert Foxworth and Barbara Trentham, and also in the action fantasy movie "Samurai", alongside Dana Elcar and Beulah Quo.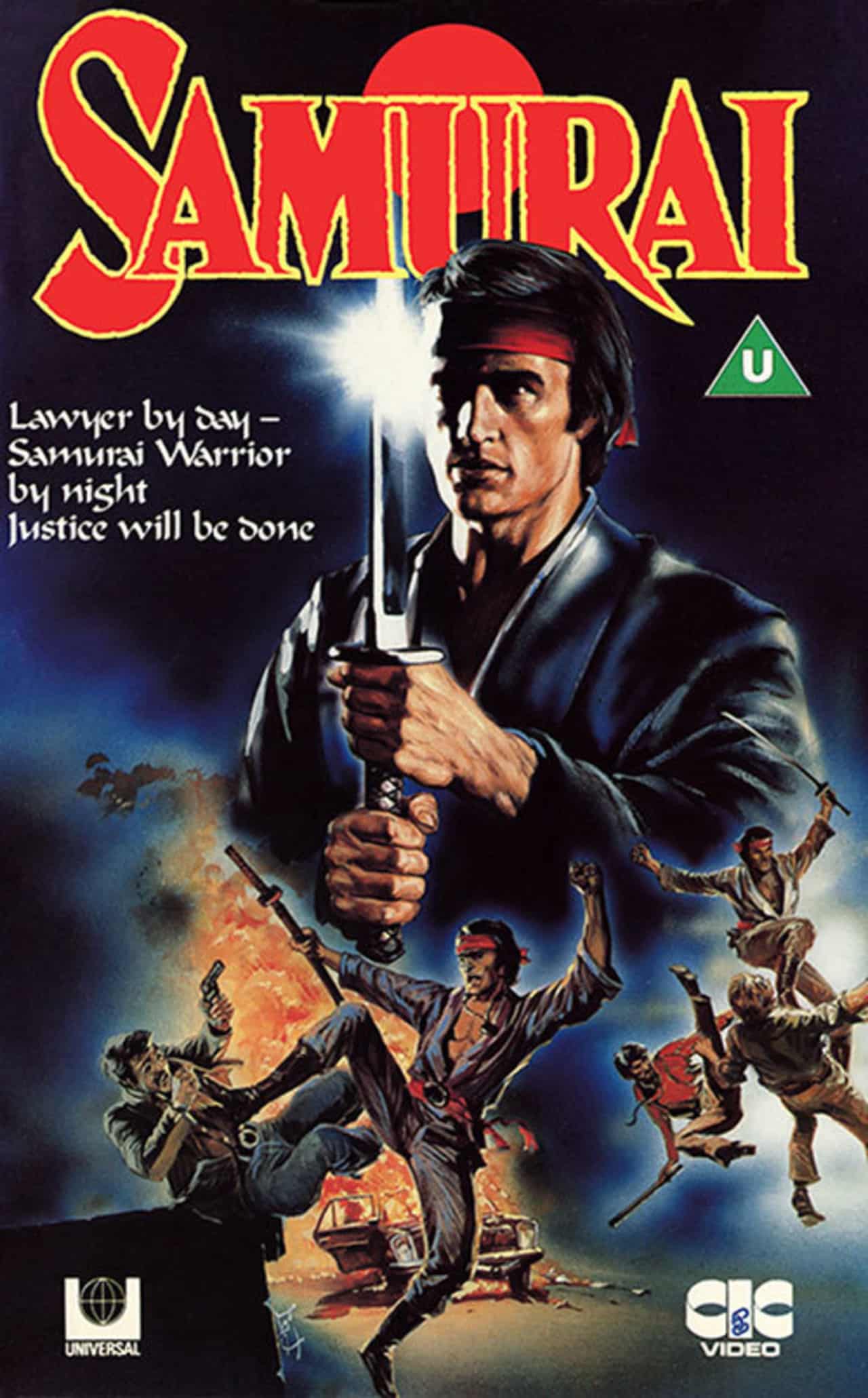 Rise to Stardom
Joe began the '80's with a minor role in the television movie "The Gossip Columnist", after which he secured his first major role as Benjamin 'Bugsy' Siegel in the biopic "Gangster Wars", about three poor ghetto kids who grew up to become notorious gangsters of New York City. The film was then made into the TV mini-series "The Gangster Chronicles" in which Joe reprised his role, co-starring with Brian Benben and Michael Nouri.
In 1984 he landed another high-profile role, this time chosen for the part of Nick Ryder in the critically-acclaimed TV action crime-drama series "Riptide", co-starring Perry King and Thom Bray, which follows detectives from a private investigation agency and their geek friend from high school.
The show ran until 1986, and Joe appeared in all 56 episodes, which only increased his popularity. When the series ended, Joe secured another prominent role, selected to play Jake Styles, a private investigator who helps district attorney 'Fatman' McCabe to solve crimes in the Primetime Emmy Award-nominated series "Jake and the Fatman".
The series lasted until 1992, and thanks to its popularity, Joe was propelled to stardom. Joe worked on several other projects while portraying Jake Styles, including the television drama movie "Roses Are for the Rich" (1987), and the television thriller-drama movie "Whisper Kill".
Continued Success
Joe began the '90s quite successfully – one of his first roles in the decade was as Dr. Ed Betters in the Primetime Emmy Award-nominated television thriller crime movie "The Operation", co-starring Lisa Hartman, and Jason Beghe, while in 1994, he starred in the television thriller movie "Terror in the Night", alongside Justine Bateman and Matt Mulhern.
Two years later, Joe starred in Deborah Dalton's television thriller crime-drama movie "Double Jeopardy", co-starring Brittany Murphy and Teri Garr, about a policeman who starts an extramarital affair with a 16-year-old waitress. She becomes pregnant, but before she gets child support is murdered, making the policeman the prime suspect.
Next, in 1997 he starred in the television thriller crime-drama film "Stranger in My Home", with Veronica Hamel and Daniel Hugh Kelly, and before the decade ended, he was Carl Peckato in the romantic thriller film "BitterSweet", with Angie Everhart, James Russo and Eric Roberts in the lead roles.
The 2000s and Retirement
Joe started the new millennium with the role of Walter Motter in the thriller crime movie "The Prophet Game", which starred Dennis Hopper, Stephanie Zimbalist, and Robert Yocum, about a cop who is on the prowl to catch a serial killer, before he murders another victim.
Three years later, Penny starred as Frank Darnell, director of the Central Security Agency (CSA), in the television mystery movie "Jane Doe: Vanishing Act", reprising the role in the sequels "Jane Doe: Now You See It, Now You Don't", "Jane Doe: 'Til Death Do Us Part", and "Jane Doe: The Wrong Face", in the same year.
He continued to play Frank Darnell in the movies that followed, including "Jane Doe: Yes, I Remember It Well", then "Jane Doe: The Harder They Fall", both in 2006, "Jane Doe: Ties That Bind" and "Jane Doe: How to Fire Your Boss" both in 2007, and "Jane Doe: Eye of the Beholder" (2008).
He was active in show business until retirement in 2016, portraying Martino Vitali in the long-running soap opera "Days of Our Lives" (2008), and starring in the award-winning comedy crime-drama film "The Last Night Inn", co-starring Suzanne Kent and Marlene Mc'Cohen,
Net Worth
According to sources, Joe Penny's net worth is estimated at over $500,000, as of early 2023.
Personal Life, Dating, Married, Wife, Children
When it comes to speak about his personal life, Joe's been very private, rarely talking about his personal aspirations, always  focused on his career.
However, according to reports, he's been married to Cindy M. Penny since 2004. The reports further state that they don't have children, but nothing has been confirmed, primarily due to the lack of Joe Penny's social media accounts.
Appearance and Vital Statistics
Joe Penny has brown eyes and brown hair. He stands at a height of 6ft (1.82m), while he weighs approximately 190lbs (86kgs). His vital statistics are unknown, though he has an average figure.
Hobbies, Interests, and Trivia
Joe Penny is an outdoorsman who enjoys camping and traveling, during which time he is often seen fishing and hunting.
He is an amateur chef, and his favorite dish is spaghetti.
To speak further of his interests, Joe is a huge music fan and had his own blues rock band Stray Dogs.
Joe experienced seasickness while working on "Riptide".