-Max Gail is an American actor born on April 5, 1943 with an Aries zodiac sign.
-He has been credited in over 130 movies and TV series, and is best known for his portrayal of Mike Corbin in the romantic crime series "General Hospital".
-Max has won two awards, including a Primetime Emmy, and has been nominated for two Primetime Emmys and two other awards.
-He has been married twice and his daughter Grace is married to Adam Rodriguez, the famous American actor.
-Max is 78 years old, 6ft tall, and has an estimated net worth of over $6 million.
Who is Max Gail?
Maxwell Trowbridge 'Max' Gail Jr. was born in Detroit, Michigan USA, on 5 April 1943 – his zodiac sign is Aries, and he holds American nationality. He's an actor who's been credited with appearing in over 130 movies and TV series, while he's perhaps known best for his portrayal of Mike Corbin in the romantic crime series "General Hospital". It was created by Frank and Doris Hursley, today stars Maurice Benard, Steve Burton and Laura Wright, and follows the people who are living in Port Charles, New York. The series has been airing since 1963, numbering close to 7,000 episodes, while Max has been a member of the main cast since 2018. "General Hospital" has won 295 awards, and has been nominated for 638 others, including a Primetime Emmy.
Max is still quite active in the film industry, although there have been some rumors circulating the internet, claiming that he's retired.
Early life and education
Max was raised in Grosse Ile, Michigan alongside his twin sister Mary Gail, also an actress, by their father Maxwell Trowbridge Gail who was a businessman, and their mother Mary Elizabeth (nee Scanlon), a housewife.
Max became interested in acting while attending a local high school, but at that time wasn't considering launching a career in the film industry. He was into sports, and enjoyed playing soccer and basketball with his friends, while he was urged by his parents to pursue a college degree. Upon matriculating in 1961, Max enrolled at Williams College, and obtained his Bachelor of Arts degree in economics in 1965; he then obtained his Master's degree in international finance two years later.
He began working as a teacher at the University Liggett School, then launched his acting career in 1970, with his appearance in the play "One Flew Over the Cuckoo's Nest", performed at the San Francisco's Little Fox Theatre.
Roles in TV series
Max made his debut TV series appearance in 1971, with his portrayal of Patrolman in the episode "The Priest Killer" of the mystery crime drama "Ironside", and the following years saw him appear in an episode or two of various series, such as the action crime drama "Cannon", another action crime drama "Shaft", and the drama "Get Christie Love!"
He gained recognition in 1978, with his portrayal of 1st Sergeant Walder, one of the lead characters in the romantic war drama "Pearl". It starred Angie Dickinson, Dennis Weaver and Robert Wagner, and follows the lives of residents and personnel around the naval base of Pearl Harbor on 7 December 1941, when Japan launched an airstrike. Between 1975 and 1982, Max appeared in 170 episodes as the lead character Detective Stan 'Wojo' Wojciehowicz, of the comedy drama "Barney Miller"; it also starred Hal Linden and Abe Vigoda, and follows the lives of the Captain of the New York Police Department 12th Precinct and his colleagues, and the series won nine awards including three Primetime Emmys, while it was nominated for 43 other awards.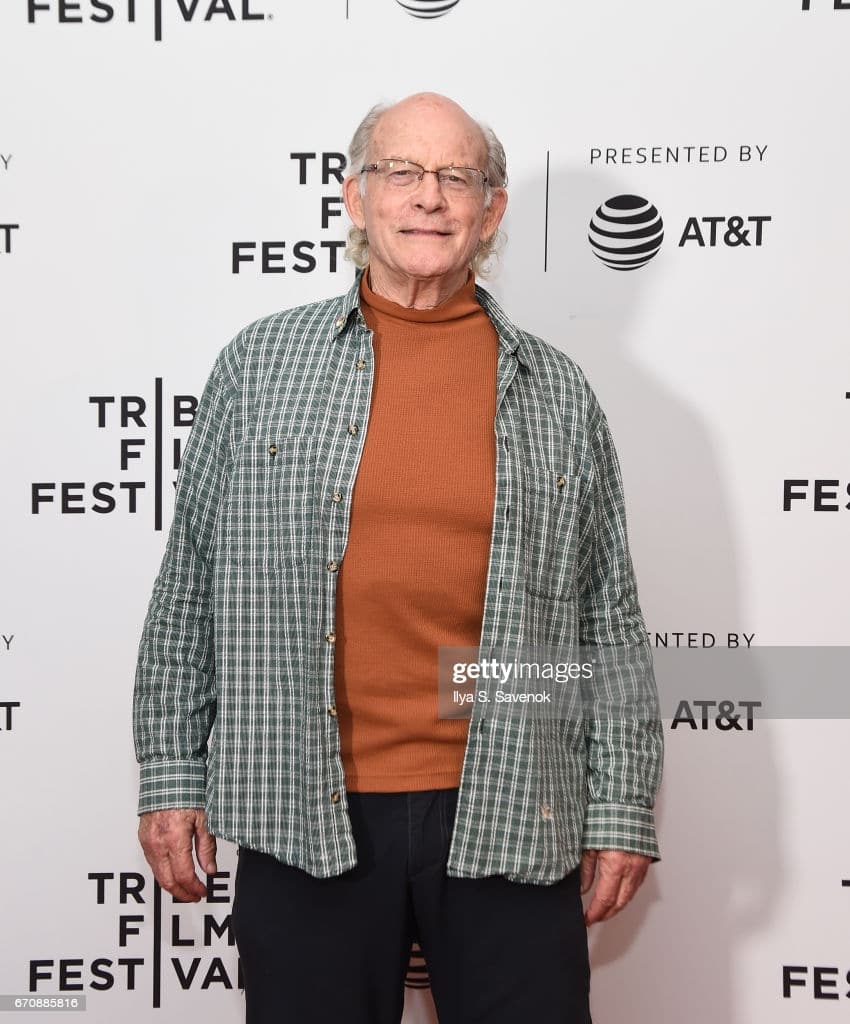 The '80s also saw Max star as Llewellen Farley, in the adventure drama "Whiz Kids", and make guest appearance in various critically acclaimed series, including the drama "Trapper John, M. D.", the adventure comedy "Amazing Stories", and the mystery crime drama "Murder, She Wrote".
Max started off the '90s with a lead role in the comedy "Normal Life", created by Ian Gurvitz, and which also starred Dweezil Zappa and Moon Unit Zappa, and follows the lives of the rocker Frank Zappa, and his children. The rest of the decade saw Max appear in an episode or two of numerous series, with some of the most popular among these having been the family comedy "Doogie Howser, M. D.", the action adventure drama "Quantum Leap", and the family comedy "Home Improvement".
The year 2007 saw him play Merle, in five episodes of the long-running drama "Days of Our Lives", and the same year also saw him star as Wendal Halbert, in the comedy drama "Sons & Daughters". Some of his following roles were in an episode of the comedy drama "Entourage", the mystery crime drama "Dexter", and the crime drama "Life".
Three of his most recent roles in TV series, besides in "General Hospital", have been in the 2018 episode "Sid Comes Out" of the comedy "The Cool Kids", nine episodes of the thriller mini-series "Quest" in 2019, and a 2020 episode of the comedy "Viral Vignettes".
Roles in movies
Max made his debut film appearance in 1971, with his portrayal of the supporting character Tunnel Hoodlum, in the action crime thriller "Dirty Harry". It was directed by and stared Clint Eastwood, with Andrew Robinson and Harry Guardino, and follows the San Francisco police inspector 'Dirty' Harry Callahan, who's tracking down the serial 'the Scorpio Killer'. The movie won two of the six awards for which it was nominated.
The '70s saw Max play supporting characters in a couple of popular movies, some of which were the 1975 mystery crime drama "Night Moves", the 1979 action drama "11th Victim" and the 1979 crime horror drama "Cardiac Arrest". After around 15 years of appearing in mostly mediocre movies, Max was cast to play the supporting character Jack Hayes, in the 1994 adventure drama "Ride with the Wind".
It was written by Harry Grant, directed by Bobby Roth, and starred Craig T. Nelson, Helen Shaver and Bradley Pierce. The movie follows the former motorcycle racer Craig T. Nelson, who has been inspired by a woman and her son to return to racing.
The 2000s saw Max appear in over 10 movies which failed to attract a lot of attention, such as the 2001 action thriller "Facing the Enemy", the 2004 mystery "Bloodlines" and the 2009 romantic comedy drama "Always and Forever". Amongst the most popular movies in which Max has appeared, was the 2013 biographical sports drama "42", written and directed by Brian Helgeland, and which starred Chadwick Boseman, T. R. Knight and Harrison Ford. It follows the life of Jackie Robinson, who was the first African-American to play in Major League Baseball (MLB), back in 1947. The movie won two of the 23 awards for which it was nominated.
Three of Max's most recent movie roles have been in the 2019 horror mystery "Gates of Darkness", and in 2020 the family sports comedy "Jumping the Gun" and the drama "All Together Now".
Other credits
Max competed in the game-show "The $10,000 Pyramid" in 1976, as well as in "Super Password" in 1988.
In 1989, he wrote the musical film "Indian Time". He also has two directing credits – five episodes of the comedy series "Barney Miller" between 1978 and 1982, and the 1984 episode "Maid in the USA" of the adventure series "Whiz Kids".
Max has been featured in a couple of documentaries, such as the 1983 movie "Vietnam: The Secret Agent" which he narrated, the 1988 film "Hoxsey: How Healing Becomes a Crime" which he also narrated, and the 2011 movie "David Amram: The First 80 Years".
He received special thanks for the 2013 short historical film "Jackie Robinson Tribute: Youth in Salute", and the 2019 documentary movie "Planet of the Humans".
Max has made a guest appearance in a number of talk-shows, such as "Dinah!", "The Alan Hamel Show" and "The Mike Douglas Show".
Hit me up on Cameo for birthdays, anniversaries, life advice, and more! https://t.co/MRCSIGMwQx via @BookCameo

— Max Gail (@MaxGail) June 15, 2021
Awards and nominations
Max has won two awards: a 2014 Massachusetts Independent Film Festival Prize for Best Actor Feature, for his performance in the drama movie "The Frontier", and a 2019 Daytime Emmy Award for Outstanding Supporting Actor in a Drama Series, for his performance in the series "General Hospital".
He has also been nominated for two Primetime Emmy Awards, for his performance in the series "Barney Miller", a Daytime Emmy Award, and a Los Angeles Independent Film Festival October Award.
Love life and relationships
On 12 February 1983, Max exchanged vows with the non-celebrity woman Willie Beir; he hasn't shared details of how and when they met, but it's believed that it was on a blind date two years prior. On 23 April 1986, Willie died to cancer, after which Max narrated the documentary movie "Hoxsey: When Healing Becomes a Crime", which is about alternative medicine. The two shared one daughter named India, who was born in 1984.
In 1989, he married another non-celebrity woman named Nan Harris, and in the following years, Nan gave birth to their two children Maxwell (in 1990) and Grace (in 1993). In 2000, Nan and Max separated, but apparently haven't divorced.
Since 2007, Max has been in a relationship with Chris Kaul, and the two can be seen attending most of his red carpet events together.
Max's daughter Grace married the famous American actor Adam Rodriguez in 2016, and they have three children together.
As of June 2021, Max is still married to his second wife Nan Harries even though they separated back in 2000, and is today partnered with Chris Kaul; he has three children.
Hobbies and other interests
Max is also an entrepreneur, having founded his own production company Full Circle, which is mostly focused on working on documentary movies.
He's a huge fan of music, and is a musician himself, as he plays the piano and the guitar. Before he became a famous actor, Max could've been heard playing the piano in various bars and cafes.
His acting career has taken him all around the world, to each continent at least once, with the exception of the Antarctic. He's not a big fan of cold weather anyway, and summer is his favorite season.
Max is a lover of animals, with dogs being his favorites, and he's both volunteered at and donated money to various animal shelters.
He has his own favorite actors and actresses, some of whom are the late Robin Williams, Robert De Niro and Helena Bonham Carter, while a couple of his favorite movies are "Good Will Hunting", the trilogy "The Godfather" and "Fight Club".
Age, height and net worth
Max's age is 78. He has gray hair and brown eyes, his height is 6ft (1.83m) and he weighs around 170lbs (77kgs).
As of June 2021, his net worth has been estimated at over $6 million.