• American actress, best known for her role in 'Fatal Attraction' (1987) and 'The Art of War' (2000)
• In her mid-70s, currently working on the upcoming TV series 'Paper Empire'
• Daughter of legendary actors John Archer and Marjorie Lord
• Received Academy Award and Golden Globe nominations for her role in 'Fatal Attraction'
• Net worth of approximately $20 million, married twice and has two sons
Who is Anne Archer?
Archer is an American actress perhaps best remembered as Beth Gallagher in the film "Fatal Attraction" (1987), and as Eleanor Hooks in the film "The Art of War" (2000), among many other roles that she's had so far in her career.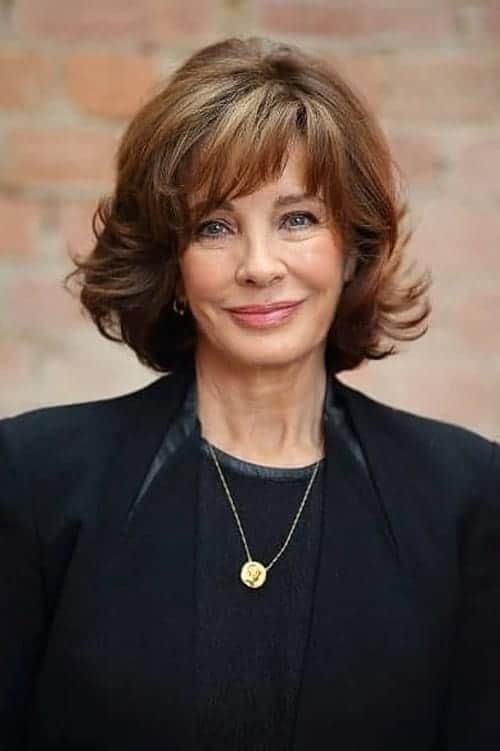 Where is Anne Archer Now?
Anne Archer is in her mid- '70s, but is still active as an actress. She recently portrayed Charlotte Shultz in the TV mini-series "The Dropout", which tells the story of Theranos founder Elizabeth Holmes, and is now working on the upcoming TV action-drama series "Paper Empire, scheduled to premiere in 2023.
Anne Archer Wiki: Age, Childhood, and Education
Anne Archer was born on 24 August 1947, in Los Angeles, California, USA, the daughter of legendary actors John Archer and Marjorie Lord.
Inclined towards the performing arts from an early age, Anne enrolled at Claremont College after high school, where she studied theater arts.
Career Beginnings
Anne launched her acting career after college graduation; before making her on-screen debut, Anne portrayed Ramona in the open play "Ramona Pageant", performed in Hemet, California.
She then moved to New York and had a few one-time appearances in such series as "Men at Law", which was her on-screen debut, then "Hawaii Five-0", both in 1970.
She was named Miss Golden Globe in 1971, and successfully continued her acting career with a few more one-time appearances, thne made her film debut as Deborah Moon in the action comedy-drama film "The Honkers" (1972), with James Coburn, Lois Nettleton and Slim Pickens in the lead roles.
In 1973, she co-starred with Jon Voight, Nancie Phillips and Art Mertano in Charles Eastman's sports drama film "The All-American Boy". The same year, Anne portrayed Laila in the Primetime Emmy Award-winning television action crime-drama film "Blue Knight", based on the novel by Joseph Wambaugh, and starring William Holden, Lee Remick and Joe Santos.
Moreover, she was a regular in the short-lived TV comedy series "Bob & Carol & Ted & Alice", co-starring Robert Urich, David Spielberg and Anita Gillette. Three years later, she was Cathy in the romantic drama film "Lifeguard", co-starring Sam Elliott, about a lifeguard in his 30s who meets his divorced high school girlfriend after 15 years.
Before the '70s concluded, Anne co-starred with Chuck Norris in the action film "Good Guys Wear Black", and appeared alongside Sylvester Stallone and Armand Assante in the award-winning drama film "Paradise Alley", written and directed by Sylvester Stallone.
Rise to Prominence
The '80s were good for Anne and her career. She thrust into the decade with the starring role in the romantic comedy film "Hero at Large", about a man who accidentally stops a robbery by wearing a superhero costume, and then tries it again to impress his new neighbor, co-starring John Ritter and Bert Convy.
Next, she featured alongside Omar Sharif and Ryan O'Neal in the adventure film "Green Ice", while in 1984 appeared in the action mystery thriller "The Naked Face", starring Roger Moore, Rod Steiger and Elliott Gould, about a man suspected to havee killed his patient and secretary.
In 1985 she portrayed Cassandra Wilder in the Primetime Emmy Award-winning soap opera "Falcon Crest", then two years later, she secured the role of Beth Gallagher in the erotic psychological thriller film "Fatal Attraction", starring alongside Michael Douglas as his wife, co-starring Glenn Close. The role earned her widespread acclaim, and she received Academy Award and Golden Globe nominations for her work on the multiple Academy Awards-nominated film.
She started the '90s with the lead role in the comedy mystery-drama film "Love at Large", written and directed by Alan Rudolph, while in 1992, Anne starred with Harrison Ford in the action thriller film "Patriot Games", which follows CIA analyst Jack Ryan who interferes in an IRA assassination. She reprised the role in the Academy Award-nominated sequel "Clear and Present Danger" in 1994.
In between, she starred in the Academy Award-nominated comedy-drama film "Short Cuts", for which she won the Golden Globe Award, she shared with other co-stars, which included Andie MacDowell, Bruce Davison, Zane Cassidy and others.
Before the new millennium began, Anne featured in several other projects, such as "Indiscretion of an American Wife" (1998), among others, but none had any noteworthy success.
The 2000s
Anne's first appearance in the new millennium was as Mrs. Mourain in the war-drama thriller film "Rules of Engagement", with Tommy Lee Jones, Samuel L. Jackson, and Guy Pearce as the main stars. She then starred with Wesley Snipes in the critically acclaimed action-adventure film "The Art of War", and in 2003, starred with Joe Mantegna in Robert Shallcross's comedy-film "Uncle Nino".
Two years later, Anne starred in the mystery thriller-drama film "The Iris Effect" about a gifted young man who runs away from home, and his mother who never stops searching for him, despite her life falling apart, co-starring Kip Pardue and Agnes Bruckner.
She played Laurel Limoges in all 18 episodes of the short-lived TV comedy series "Privileged", which starred JoAnna Garcia Swisher, Lucy Hale, and Ashley Newbrough, about a young Yale journalism graduate who becomes a tutor for two spoiled granddaughters of a cosmetics business magnate living in Palm Beach.
Anne Archer is a national treasure. #SunnyFXX pic.twitter.com/anhWYnly5M

— It's Always Sunny (@alwayssunny) February 8, 2022
Since then, Anne slowly removed herself from the public spotlight, and has made only a few other appearances until the present day. In 2014, she had the the role of Rachel in the award-winning Andrew Levitas's drama film "Lullaby", and in 2018, made a one-time appearance in the TV series "Law & Order: Special Victims Unit". In 2021 she returned to the screen with the role of Lenore Pieszecki in the award-winning TV drama series "The L Word: Generation Q".
Net Worth
According to sources, Anne Archer's net worth is estimated at close to $20 million, as of late 2022.
Personal Life, Dating, Married, Husband, Children
Anne Archer has married two times; her first marriage was to real estate investor William Davis, and it lasted from 1969 until 1977. The couple had one son, Thomas William Davis, born on 18 August 1972.
Since 1979, she's been married to Primetime Emmy Award-winning actor, producer and writer Terry Jastrow. They have one son Jeffrey Tucker Jastrow, born on 18 October 1984.
Anne and her husband are Scientologists, while her firstborn son serves as head of external affairs and the chief spokesperson of the Church of Scientology International, and Senior Vice President at the Church of Scientology Celebrity Centre International since the early 1990s.
Appearance and Vital Statistics
Anne Archer has brown hair and grey eyes. She stands at a height of 5ft 6ins (1.68m), weighs approximately 125lbs (57kgs), with vital statistics of 35-24-36, and bra size  34C.