• Born in Russia in 1982, Elena Moussa is a fashion stylist, designer, model, journalist and former photo editor of Maxim Russia
• Has an estimated net worth of over $2 million
• Moved to New York City to attend the Fashion Institute of Technology and Parsons School of Design
• Co-founded a women's clothing company called Moussa Project in 2011
• Married to Greg Gutfeld, host of the late-night show "Gutfeld!" on Fox News
Who is Elena Moussa?
Elena Moussa was born in Russia, on 4 May 1982 under the zodiac sign of Taurus. She's a 39-year-old fashion stylist, designer, model, journalist, and former photo editor of 'Maxim Russia'. She is probably best recognized for being the wife of famous television personality Greg Gutfeld, known for hosting the late-night talk show "Gutfeld!" on the Fox News Channel.
How rich is she, as of now? Elena Moussa Net Worth
As of mid-2021, Elena Moussa has an estimated net worth of over $2 million, acquired through her successful involvement in the fashion industry. Moreover, it's assumed that she enjoys the wealth of her famous husband, Greg Gutfeld, whose fortune is estimated at over $13 million.
Early Life, Parents, Nationality, Ethnicity, Educational Background
Elena Moussa spent her early years somewhere in Russia, until her family moved to London. Little is known about her parents since she has never shared any details about them, but she has a sister named Victoria. She holds Russian nationality and belongs to White Caucasian ethnic group. Elena became interested in fashion at a young age, so regarding her education, she moved to New York City after completing her high school education, and there attended New York's Fashion Institute of Technology, then went to the prestigious Parson School of Design in 2015.
Professional Career
Elena Moussa initially pursued her professional career in the fashion industry as a catwalk model, but eventually transferred to work as a photo editor for the magazine 'Maxim Russia', and during her stint there, Elena traveled frequently to London to work with 'Maxim UK'. At that time, she met her future husband Greg Gutfeld, so then quit her career in the field of journalism, and moved to London.
Subsequently, Elena became active as a fashion designer. In 2011, she co-established a women's clothing compan, called Moussa Project, alongside her sister Victoria. The company produces high fashion and is based in Moscow, Russia.
Thank you @voguemagazine pic.twitter.com/CuWOIO0Me8

— Elena Moussa (@ElenaMoussa) September 16, 2013
She also began her career as a fashion stylist for various photoshoots and editorials. So far, she's collaborated with such magazines as 'Venice Magazine', 'Numéro', 'Harper's Bazaar, Mexico', and 'L'Officiel Azerbaijan', to name a few.
Appearance and Vital Statistics
Elena Moussa has long dark brown curly hair and dark brown eyes. She stands at a height of 5ft 9ins (1.75m), while her weight is around 120lbs (55kgs), and her vital statistics 33-24-35. Her bra size is 32B, dress size 4 (US), and shoe size 8 (US).
Love Story with Greg Gutfeld
Elena Moussa met her future husband Greg Gutfeld in 2004, when he landed the job as the editor-in-chief of the magazine Maxim UK.
They immediately hit it off and became romantically involved, and she moved to London to live with him. After five months of dating, they walked down the aisle at a civil ceremony that took place in New York City in late 2004. The couple doesn' have children. They enjoy spending their spare time together, and traveling around the globe, and they also frequently attend various art exhibitions. Their current residence is in New York City.
Who is her husband? Greg Gutfeld Short Wiki/Bio
Gregory John 'Greg' Gutfeld was born on 12 September 1964 under the zodiac sign of Virgo, in San Mateo, California USA. He was raised by his father, Alfred Jack Gutfeld, and his mother Jacqueline Bernice 'Jackie' Gutfeld. He grew up in a Roman Catholic family, and even served as an altar boy.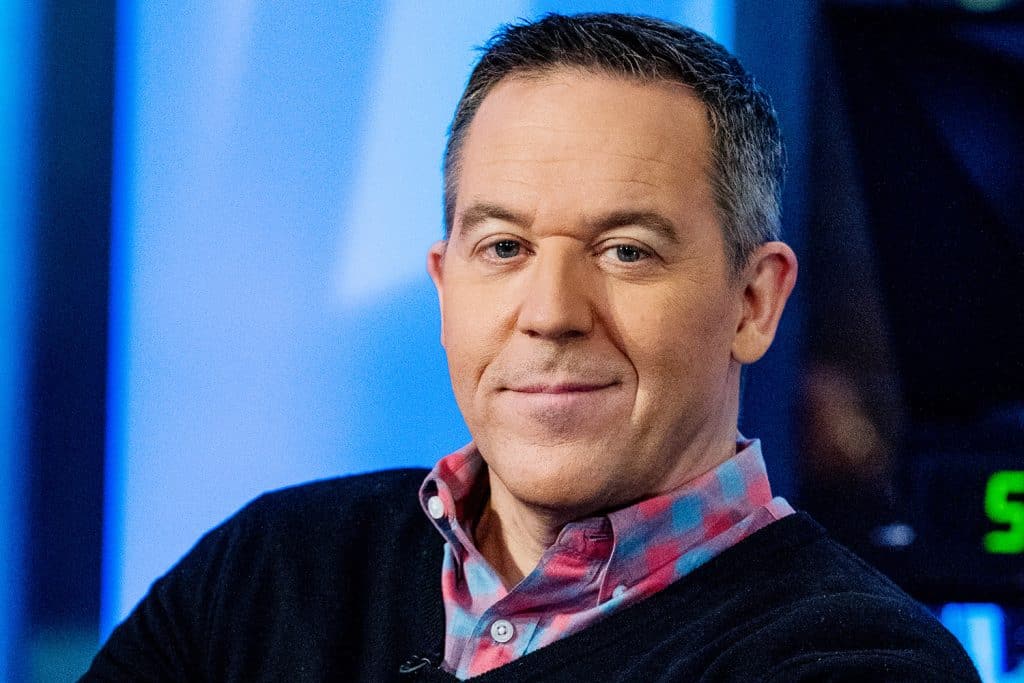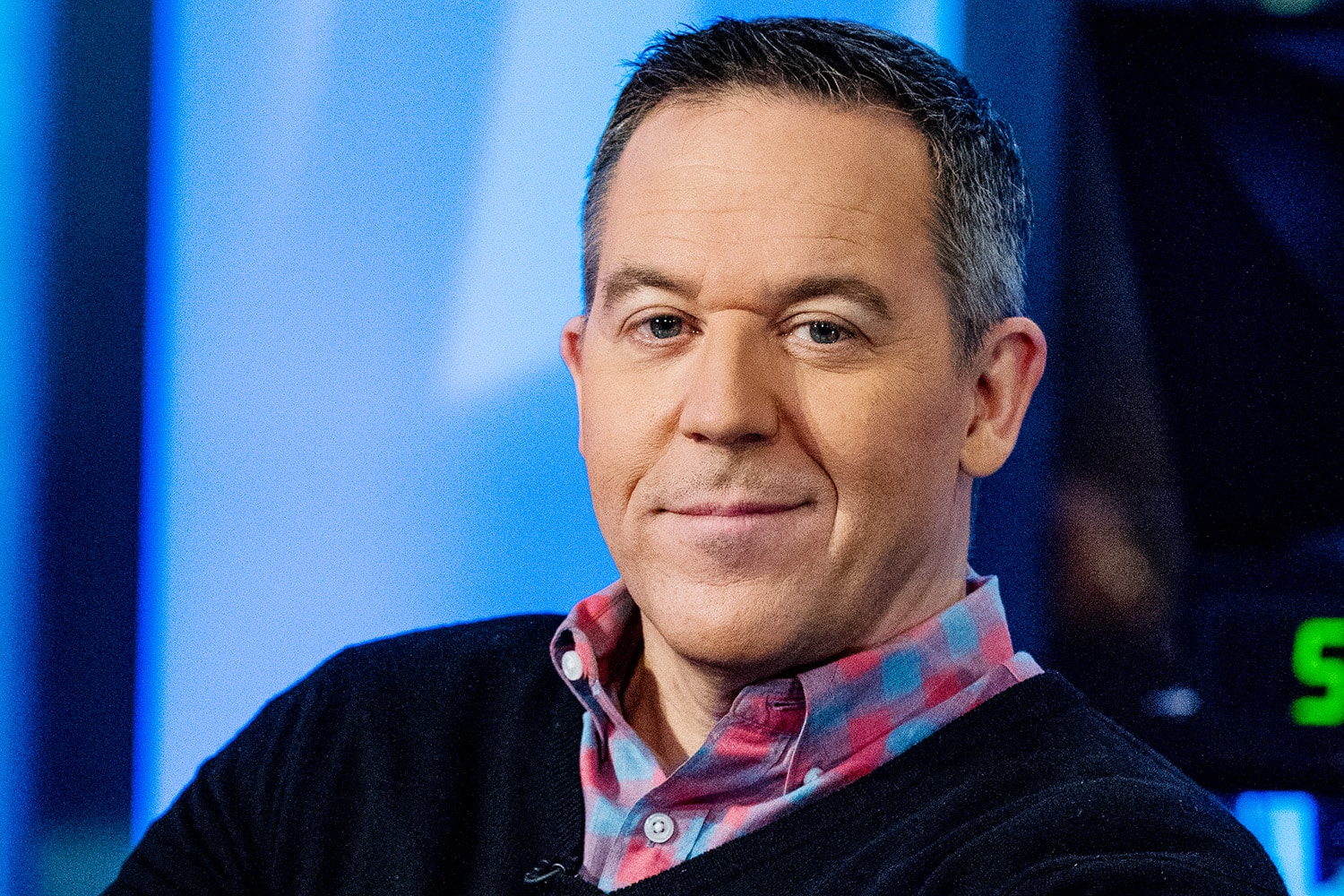 Regarding his education, Greg went to Junípero Serra High School, then upon matriculation, he enrolled into the University of California, Berkeley, from which he graduated with a Bachelor's degree in English in 1987.
Career Beginnings
Greg Gutfeld started his career right after graduation when he began an internship at the conservative online magazine 'The American Spectator', where he served as an assistant to R. Emmett Tyrrell. Thereafter, he worked as a staff writer for the healthy lifestyle magazine 'Prevention', and as an editor for several Rodale Press magazines. In 1995, he landed a job as a staff writer for the world's largest men's magazine 'Men's Health', and four years later was promoted to editor. He worked there until 2000, when he was replaced by David Zinczenko.
Rise to Fame
In 2000, Greg Gutfeld joined the British consumer electronics magazine 'Stuff' as the editor-in-chief. During his stint there, the publication's circulation increased from 750,000 to 1.2 million, but he was fired in 2003 after hiring several dwarfs to disrupt a Magazine Publishers of America conference on the topic "What Gives a Magazine Buzz". Afterwards, Greg joined Dennis Publishing as the director of brand development. In 2004, he started editing 'Maxim UK', working there until 2006 when his contract expired without renewa,l because circulation dropped under his tenure. Concurrently, he served as a contributor to 'The Huffington Post' between 2005 and 2008.
Career as a TV Host
Greg Gutfeld gained worldwide recognition when in 2007 he became the host of his own late-night/early-morning satirical talk show "Red Eye w/ Greg Gutfeld", broadcast on Fox News Channel, hosting the show for eight years to March 2015, when he was replaced by Tom Shillue. He left the show to work on his new weekly late-night talk show, entitled "The Greg Gutfeld Show", which premiered in May 2015 on Fox News Channel, and aired until March 2021, when the show moved to weeknights with the new title "Gutfeld!", airing at 11:00 P.M. Besides that, Greg has been working as a co-host and panelist on the Fox News panel talk show "The Five" since July 2011, alongside Jesse Watters, Dana Perino and Juan Williams, airing at 5:00 P.M. on weekdays. Moreover, he has made appearances as a guest in "The Adam Carolla Show", and "Coffee With Scott Adams".
Books
Greg Gutfeld is also known as an author. In 1997 he published his first book, entitled "The Scorecard: The Official Point System For Keeping Score In The Relationship Game", which was followed by his second book "The Scorecard At Work: The Official Point System For Keeping Score On The Job",in 1999. He then released "Lessons From The Land Of Pork Scratchings" (2008) and "The Bible Of Unspeakable Truths" (2010). During the 2010s, he published five books, such as "The Joy Of Hate: How To Triumph Over Whiners In The Age Of Phony Outrage" (2012), "How To Be Right: The Art Of Being Persuasively Correct" (2015), and his latest book, "The Plus: Self-Help For People Who Hate Self-Help" (2020).