• Robyn Hilton is an American model and actress known for her role in 'Blazing Saddles'.
• She was born in 1944 in Twin Falls, Idaho and is of Cherokee Indian and Scandinavian ancestry.
• She appeared in Playboy Magazine in 1974 and was featured in a few films and television shows.
• She was married twice and has three children.
• Her net worth is estimated to be around $2 million.
Who is Robyn Hilton?
If you were born in the '60s or '70s, then you must certainly know Robin Hilton. She is a former model and an actress, probably best known for her role in 'Blazing Saddles'. She was born Robyn  J. Molyneux on 13 July 1944, in Twin Falls, Idaho, USA, under the star sign Cancer. She is of Cherokee Indian and Scandinavian ancestry, and currently is 75 years old. Even though her acting career was short-lived, she left a permanent mark on the cinema industry.
Early life
Robyn grew up on a family farm near Twin Falls, raised by her parents, who reportedly were Mormons. She was a daughter of James Elias Molyneux, who served in the US Army, and  Erma Jeanne Upp.
She went to Jerome High School, then joined Boise Junior College, and after matriculating enrolled at Utah State University, from which she graduated.
Career
Even though Robyn began her acting career in 1964, before landing various roles she worked as a weather forecast reporter in her home town. According to reports, Robyn was very dissatisfied with the job, which was very boring and static, and wanted to be involved with something more dynamic and interesting.
Her acting career kicked off with a minor role in the comedy/fantasy erotic movie 'My Tale is Hot', then starred in 'Kiss me Quick' in the same year. After she took a 10-year break, she reappeared in 1974 in the movie 'Blazing Saddles' an American satirical Western comedy.
Upon its release, Blazing Saddles quickly became a sensation and won major awards, grossing more than $100 million. After the international success of 'Blazing Saddles', it seemed that the gates of Hollywood fame had just opened for Robyn. who appeared as a guest on 'The Tonight Show Starring Johnny Carson' on January 17, and continued to score roles in various movies and TV shows such as 'The Single Girls', 'The Last Porno Flick', 'The Rookies', 'Police Woman', 'Video Vixens', etc.
Robyn remained in the limelight for ten years, then after starring in the action-adventure movie called 'Malibu Expres's she exited the Hollywood scene. Her last credited role was in 1984, and after that, she went under the radar.
Besides her short but successful acting career, she modeled a lot, and was featured in many publications, and also appeared in commercials and on the cover of magazines.
Playboy Magazine
Given her nearly perfect looks, curves and luscious hair, it comes as a surprise that she was featured in Playboy Magazine in 1974, fully dressed. This was very unusual considering Playboy was an adult magazine, noted for its display of bikini-clad beauties, at most! In the same year, she appeared in a newspaper article 'Sex In the Cinema", and soon after that, was mentioned in another article with the title 'Sex Stars'.
Arthur Knight was the author of these articles, a movie critic, historian, and a TV host. It is believed that being featured in these articles brought Robyn into the public focus, and augmented her earnings substantially.
Other Jobs
During her modeling career, Roben often graced various men's magazines with her photos, and eventually she was discovered by Mitch Orenstein. He founded the M.O.R.E Publication, and worked as its CEO. Orenstein was infatuated with Hilton's looks, and saw real potential for the adult magazine industry which she soon became involved in, attracting a lot of attention, given that many journalists wrote about her.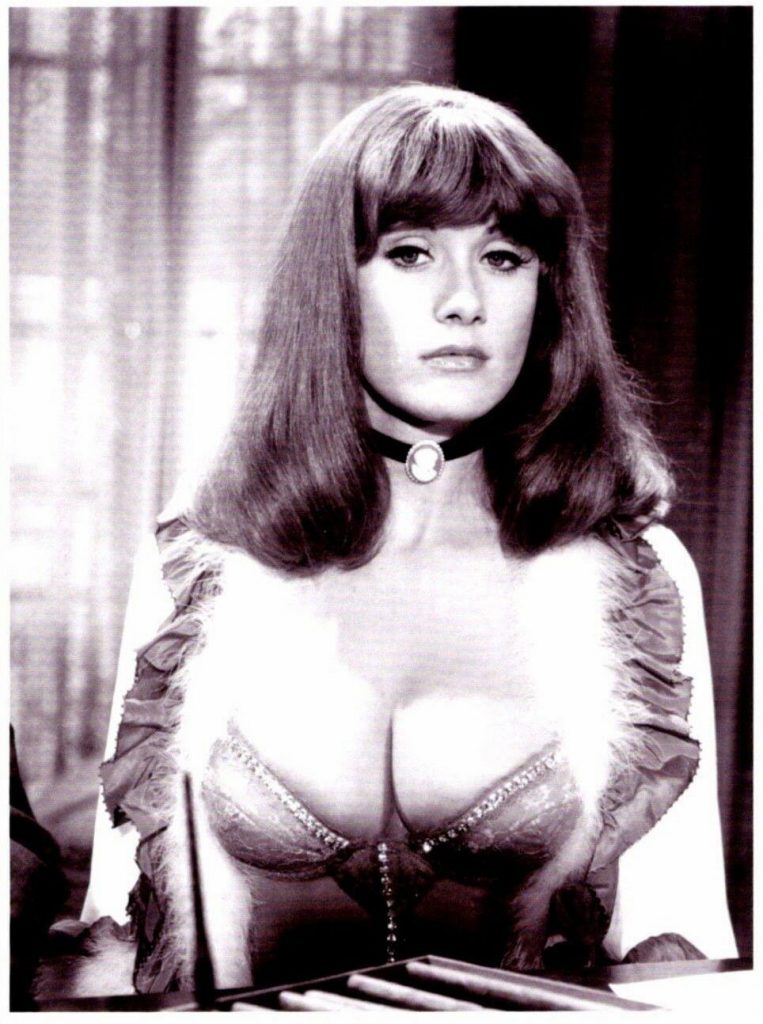 After Orenstein founded M.O.R.E Films Company, Robyn starred in the production of 'Nudie Cutie'; many attribute her wealth to her association with the Company, which was very successful. Unfortunately the studio burned to the ground, and hence there are no official records left of her work.
Her marraiges and personal life
According to reports, Robyn dated Mitch Orenstein and Peter Knecht. Robyn was married twice, both marriages ending in divorce. Before pursuing her acting career, she married William Hilton on 2 September 1961. They welcomed two children together, but this marriage was not for the long run, and they divorced in 1968 without disclosing any clear reason as to why they parted.
Her second marriage was to Alan Mihoces, they married on 24 April 1990, and have one child together. After being together for two decades, they divorced in 2011.
What is her net worth?
Having worked as an actress and model, Robyn accumulated substantial wealth, bringing her net worth in early 2021 estimated at $2 million – it's believed that she also gained a lot of money through her divorce settlements, but it'is safe to say that her career was quite successful, given her net worth.
Height/ Weigh, Pysical Stats and Hobbies
Thanks to her hourglass fihure, upon appearing on TV, Robyn quickly became a symbol for her curves. Reportedly, Robyn had undergone breast englargment surgery in her youth, but this was never confirmed. She had voitl statistics of 37-25-37, is 5ft 10ins (1.77 m) tall, and weigh around 132lbs (60kgs).
She was also known for herblue eyes and blonde hair.
Having been in the film industry, it's natural for Robyn to develop love for movies and celebrities. Some of her favorites are Neil Diamond, Carol Lombard and Clark Gable.
According to reports, Robyn doesn't smoke or drink alcohol. While she was younger, it is said that she was really into numerology and astrology.
Rumors about Robyn
For some reason, rumors started circulating about Robyn's alleged death. Some say this was instigated by the lack of her presence in the media, leading many to think that Robyn had died. Luckily this information is false, she is very much alive, just apparently likes to keep her life away from the public.
Where is Robyn today?
After her last role in 'Malibu Express', very little information is known about Robyn. She does not seem to enjoy being in the limelight anymore. The last time she was brought to public attention was in 2009, when she filed for divorce against her husband, Alan Mihoces. Since then, she enjoys her privacy and rarely appears anywhere. She doesn't use any social platforms such as Facebook, Twitter,or Instagram.
Her contribution to the film industry may be debated considering she remained in the public eye only for ten years, but even so, she still stands out as one of the beloved faces of the television and film industry.