Who is Caroline Goodall?
Caroline Goodal is an English award-winning actress, who is probably still best known to the world for her roles in such films as "Schindler's List" and "Cliffhanger" both in 1993, and "Disclosure" (1994), among numerous other roles that she has secured so far in her career.
Where is Caroline Goodall now? What is she doing now?
Caroline is still active in building her portfolio further, despite being in her seventh decade. Most recently, she starred as Crowley in the action-comedy film "The Hitman's Wife's Bodyguard" in 2021, with Ryan Reynolds, Samuel L. Jackson, and Salma Hayek. She is now working on the films "Birds of Paradise" and "The Islander".
Caroline Goodall Wiki: Age, Early Life, Parents, and Education
Caroline Goodall was born on 13 November 1959 under the Scorpio zodiac sign, in London, England, but to Australian parents; she has an older sister, Victoria Goodall.
She was educated at St Leonards-Mayfield School, then after matriculating in the '70s, Caroline enrolled at Bristol University, from which she obtained a Bachelor of Arts in Drama and English, attending the university alongside future write/director Jeremy Brock. She was also a part of the National Youth Theatre.
On-Stage Career
Caroline was initially active on stage as she joined the Royal Shakespeare Company, and was also a part of the National Theatre. She featured in such plays as "Richard III", "Misalliance", "Command or Promise", and "Romeo and Juliet", among others.
Once her on-screen career picked up, she has still found time to work on stage, and more recently made appearances in "Twelfth Night" and "The Secret Rapture".
On-Screen Career Beginnings
Caroline made her on-screen debut in 1978, in the TV fantasy drama series "The Moon Stallion", in which she played Estelle. She waited until 1982 for her next role, when she was chosen for the part of Ann Bolton in the television drama movie "Charles & Diana: A Royal Love Story". Then in 1985, she portrayed Anne-Marie Colman in the British soap opera "Gems", while in 1986 she made her big screen debut as Sally in the romantic war-drama film "Every Time We Say Goodbye", starring Tom Hanks, Christina Marsillach, and Benedict Taylor, and to round off the '80s, three years later she secured the role of Sally Raglan in the TV mini-series "After the War".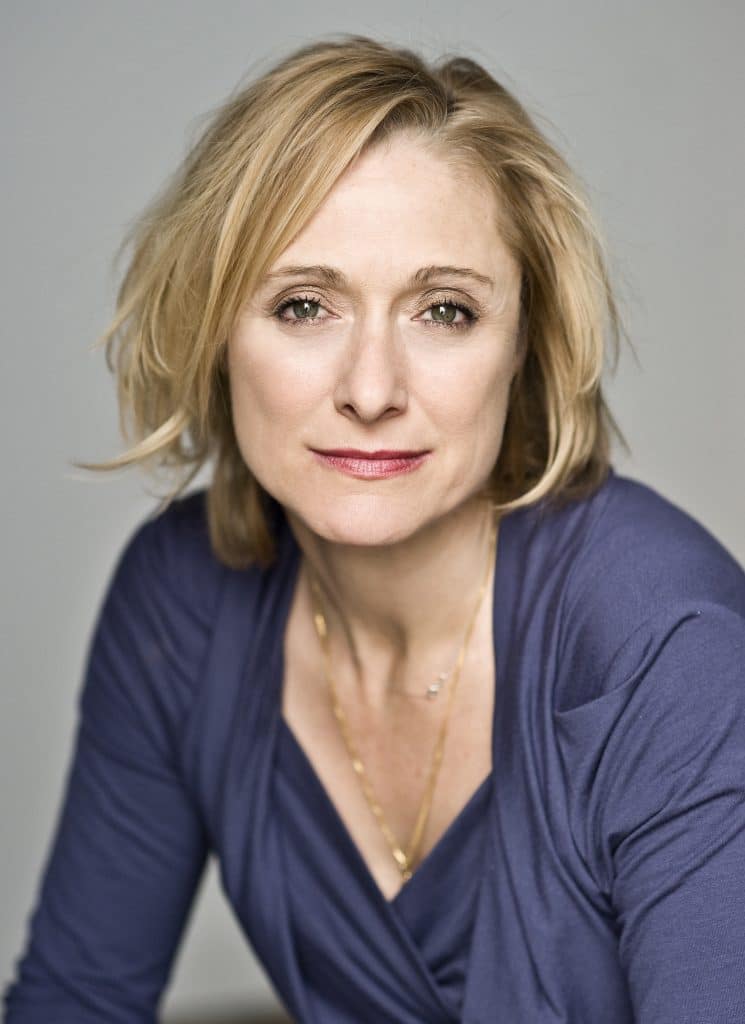 Rise to Prominence
Caroline enjoyed huge success in the '90s, becoming one of the most popular actresses in the early '90s, starting with the role in Steven Spielberg's adventure-comedy film "Hook", starring Dustin Hoffman, Robin Williams and Julia Roberts in 1991, then in 1993, she was one of the villains in the action thriller film "Cliffhanger", with Sylvester Stallone, John Lithgow and Michael Rooker. The same year, Caroline starred in the drama film "The Silver Brumby", with Russell Crowe and Amiel Daemion, and also joined Liam Neeson, Ralph Fiennes, and Ben Kingsley to complete the starring roles in the biopic about Oskar Schindler, entitled "Schindler's List".
Caroline continued with more prominent roles in the mid-'90s – she was Susan Hendler in the thriller-drama film "Disclosure" (1994), starring Michael Douglas, Demi Moore and Donald Sutherland, and the following year co-starred with Caroline Glimmer and Tara Morice in the drama film "Hotel Sorrento". In '96 she was Rosalind Leigh in the TV crime-drama series "The Sculptures", next to Pauline Quirke, and joining them was Christopher Fulford. Before the decade ended, she starred in the thriller-drama film "Casualties", then in the television movie "Rhapsody in Bloom", and appeared in the film "The Secret Laughter of Women" (1999).
She started the new millenium with the role of Sally Love in the television movie "Love and Murder" (2000), while in 2001 she was Igraine, King Arthur's mother in the TV fantasy-drama series "The Mists of Avalon".
The same year, she was Mia's Mom, Helen in the romantic comedy film "The Princess Diaries", the role she repeated in 2004, in the sequel "The Princess Diaries 2: Royal Engagement".
In 2005, Caroline was Sarah Watkins in the drama film "River's End", starring with Barry Corbin and Sam Huntington, while in 2008 she starred in the fantasy film "The Seven of Daran: The Battle of Pareo Rock", and in 2009 appeared in the romantic comedy film "My Life in Ruins", starring Nia Vardalos, Richard Dreyfuss and Rachel Dratch. The same year she portrayed Lady Radley in the fantasy mystery-drama film "Dorian Gray", with Ben Barnes, Colin Firth,and Rebecca Hall in the lead roles.
Television roles and Most Recent Projects
Since 2010, Caroline has become more focused on television roles rather than starring in films, but has still featured in a few – in 2012 she appeared in the action-thriller film "Cold Light of Day", while in 2013 she portrayed Duchess Cecily in the TV mini-series "The White Queen". The same year she appeared in Last von Trier's film "Nymphomaniac: Vol. II", and in 2015 starred in the thriller-drama film "The Elevator: Three Minutes Can Change Your Life", with Burt Young and James Parks, winning the Rome Independent Film Festival Jury Award in the category for Best Actress for her efforts in the film. She also appeared in the comedy-drama film "The Dressmaker", with Kate Winslet, Judy Davis, and Liam Hemsworth in the lead roles.
Caroline next played Kelly Frost in the TV thriller-drama series "Berlin Station" in 2016 and in 2017 reprised her role as Duchess Cecily in the TV mini-series "The White Princess", starring Jodie Comer, Rebecca Benson, and Jacob Collins-Levy.
She continued with television roles, as she played Deputy Mayor Charlotte Carmel in the TV series "Bulletproof" in 2018, and the same year was also President Dover in the film "Hunter Killer", starring Gerard Butler and Gary Oldman. In 2019 she had a supporting role in the drama film "Muse" with Alison Doody, Rupert Everett and Simon Godley in the lead roles, while in 2020 she was Maggie in the short-lived thriller crime series "Cold Courage", and also appeared in the film "The Bay of Silence", which starred Claes Bang, Olga Kurylenko, and Brian Cox.
Personal life
Caroline was married to actor Scot Hoxby from 1990 until 1993 when they divorced; the two didn't have children. She then started a romance with Italian cinematographer Nicola Pecorini, best known to the world for working on such films as "Fear and Loathing in Las Vegas" (1998), and "The Brothers Grimm" (2005), among others. The two met while working together on the film "Cliffhanger" in 1993), and married on 17 September 1994, since when they've welcomed two daughters together, Leone and Gemma.
Net Worth
As of mid- 2021, Caroline Goodall's net worth has been estimated to be around $2 million, earned through her successful career as an actress, during which she has appeared in more than 85 film and TV titles.
This was so much fun @60MWPodcast ! Thanks Dave and hallo #DerwentCollege https://t.co/pyU4dRKkvK

— Caroline Goodall (@carogoodall) April 5, 2021
Appearance and Vital Statistics
This prominent actress has blonde hair and brown eyes. She stands at 5ft 8ins (1.73m) tall, weighs approximately 132lbs (60kgs), while her vital statistics are 34-25-34, bra size 34B.
Hobbies, Interests, and Trivia
Caroline spends her free time reading books, but also traveling across Europe, making Italy her favorite vacation destination.
She is an avid animal lover and has two pet cats, Frankie and Pablo.
Caroline is a huge foodie, and loves experimenting with food, often sharing some of her recipes on her official Instagram account.