• Charles S. Dutton is an American actor and film director born in Baltimore, Maryland in 1951
• He served prison time for manslaughter and later earned his Associate's degree, Bachelor's degree, and Master's degree in acting
• He has appeared in over 100 films, such as "Gothika" (2003) and "Alien³" (1992), and in various TV series, such as "Roc" (1991-1994) and "The Practice" (2002-2004)
• He is an animal lover, a supporter of Barack Obama, and is estimated to be worth $4 million
• He is 71 years old, has brown eyes, is 5ft 9ins tall, and weighs approximately 200lbs
Who is Charles S. Dutton?
American actor and film director Charles Stanley Dutton was born in Baltimore, Maryland USA, on 30 January 1951, making his zodiac sign Aquarius. He's appeared in more than 100 movies and TV series, but is probably still known best for playing Dr. Douglas Grey in the 2003 mystery horror thriller movie "Gothika", which Mathieu Kassovitz directed, and which starred Robert Downey Jr, Penelope Cruz and Halle Berry. It follows a depressed psychiatrist who's now a patient at an asylum; the movie won three of its 10 award nominations.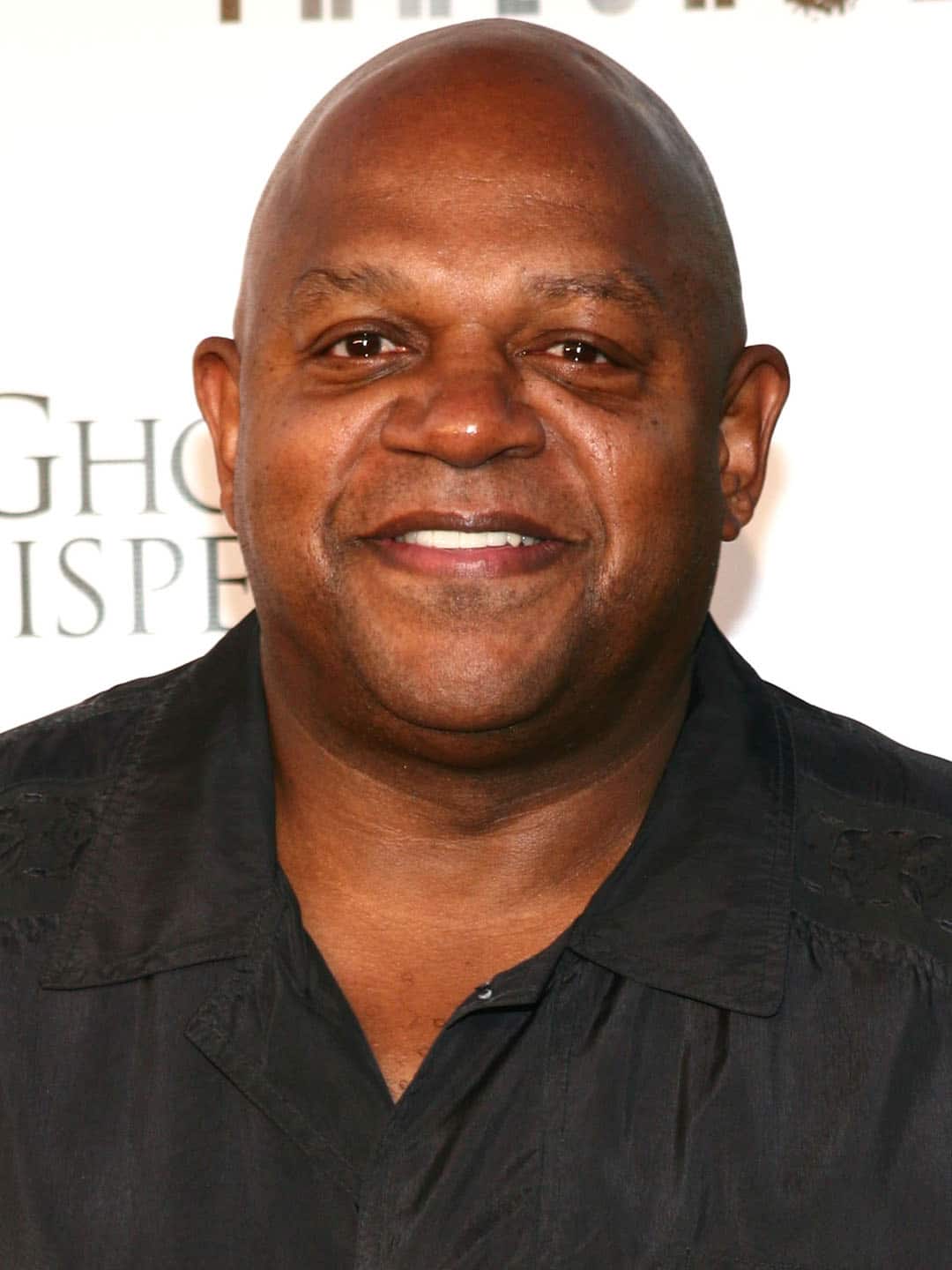 Education and life before acting
Charles was raised in Baltimore by his mother who was a housewife, and father who was a truck driver; he was four when his parents divorced, and he and his mother then lived in the public housing project Latrobe Homes.
Charles was attending a middle school when he chose to drop out and pursue boxing; he was nicknamed 'Rockhead' and 'Roc', mostly because he took part in rock-throwing battles while growing up.
He was 16 when he got into a fight with an elderly man; the man was killed during the fight, Charles claimed that he was attacked with a knife, but pleaded guilty to manslaughter in 1967, and was sentenced to spend five years behind bars. Charles was released on parole after having served 20 months, but was then arrested on handgun and robbery charges, and was sent back to jail for three years, and eight more years were added to his sentence after he got into a fight with a guard.
He was stabbed while serving his sentence and nearly died, after which Charles became interested in the Black Panther Party. After he read an anthology of black playwrights, Charles asked the warden to start a drama group at the prison; warden agreed, but only if Charles returned to school. Charles matriculated in 1974, and then went on to attend Hagerstown Junior College, graduating with an Associate's degree in 1976.
Charles was paroled on 20 August 1976, and he then enrolled at Towson State University, from which he graduated with a Bachelor's degree in 1978; he continued his education at the Yale's School of Drama, earning a Master's degree in acting in 1983.
Roles in movies
Charles' debut film role was playing Dom in the 1985 horror thriller comedy "Cat's Eye", directed by Lewis Teague, and which starred Drew Barrymore, James Woods and Alan King. It follows three horror tales connected by a stray cat, and the movie was nominated for two awards. The remainder of the '80s saw Charles appear in the 1986 thriller horror "Apology", the 1986 romantic crime drama "No Mercy" and the 1989 drama "Jacknife".
In 1992, he played Leonard Dillon, one of the lead characters in the critically acclaimed action science fiction horror "Alien³", directed by David Fincher, and which also starred Sigourney Weaver and Charles Dance. It follows Ellen Ripley who's arrived at the maximum security prison Fiorina 161, and has learned that she's brought an alien with her; the movie won five of its 31 award nominations, including an Oscar nomination for Best Visual Effects.
Twenty five years ago today, Menace II Society was released in theaters. pic.twitter.com/ZkL6PFAbLu

— •UP•NORTH•TRIPS• (@evboogie) May 26, 2018
Charles could then have been seen appearing in a number of popular movies, such as the 1993 crime thriller "Menace II Society", and in the same year the biographical sports drama "Rudy" and the crime mystery "Se7en". In 1996, he portrayed Sheriff Ozzie Walls in the crime thriller "A Time to Kill", directed by Joel Schumacher, and which starred Matthew McConaughey, Sandra Bullock and Samuel L. Jackson. It follows a young attorney who's defending a black man accused of killing two white men who had raped his 10 years old daughter – the movie won seven of its 19 award nominations. The remainder of the decade saw Charles appear in the 1996 science fiction thriller "Night Visitors", the comedy "Cookie's Fortune" and the romantic mystery "Random Hearts" both in 1999.
What marked the 2000s for him was perhaps playing Maceo, one of the main characters in the 2017 historical crime drama "Honeydripper", written and directed by John Sayles, and which also starred Danny Glover and LisaGay Hamilton. It follows piano player and bar owner Tyrone 'Pine Top' Purvis, who's deep in debt to several people, and is trying to lure people into his bar; the movie won three of its six award nominations.
Some of Charles' following notable performances were in the 2010 action fantasy horror "Legion", and in 2012 the action crime comedy "Bad Ass" and the comedy "The Obama Effect". The year 2013 saw him play Detective Margolis in the horror thriller "The Monkey's Paw", directed by Brett Simmons, and which starred C. J. Thomason, Stephen Lang and Michelle Pierce; it follows Jake who's been given a Monkey's Paw that will grant him three wishes.
Charles' three most recent movie roles have been in the romantic thriller "The Perfect Guy" and the  crime sports drama "Carter High" both in 2015, and the 2016 short thriller "Veneration"; he hasn't been active in the film industry since then but hasn't officially retired.
Roles in TV series
Charles' debut TV series role was playing Abmennet in the 1985 episode "Bump and Run" of the crime action "The Equalizer", and the remainder of the '80s saw him appear in single episodes of the crime action "Miami Vice", the crime mystery "Cagney & Lacey", and the historical crime drama "The Murder of Mary Phagan".From 1991 through 1994, Charles starred as Roc Emerson in the comedy "Roc", created by Stan Daniels, and which also starred Ella Joyce and Rocky Carroll. It follows the life of a married garbage man, and the series won two of its five award nominations, including a 1993 Primetime Emmy nomination for Outstanding Technical Direction/Camera/Video for a Series. By the end of the '90s, Charles had appeared in an episode of a couple of popular series, such as the fantasy horror "Are You Afraid of the Dark?", the crime mystery "Homicide: Life on the Street" and the crime thriller "Oz".
In 2005 and 2006, he played J. T. Baylock in the action science fiction "Threshold", which Bragi F. Schut created, and which starred Brent Spiner, Brian Van Holt and Carla Gugino; it follows a team of experts assembled in the US, who are to investigate a recent alleged UFO appearance.
Remember this show? #Roc (Tv Series) 🙌🏾👏🏾💜🦋 Season 1 – Episode 6#BETPlus #Roc #90s #CharlesDutton #SamuelJackson #EllaJoyce #𝐺𝑟𝑜𝑤 #𝑇𝑟𝑎𝑛𝑠𝑓𝑜𝑟𝑚 #𝐼𝑛𝑠𝑝𝑖𝑟𝑒 #𝐸𝑑𝑢𝑐𝑎𝑡𝑒 #𝐸𝑛𝑡𝑒𝑟𝑡𝑎𝑖𝑛 #𝐹𝑜𝑙𝑙𝑜𝑤 #𝐼𝑛𝑂𝑢𝑟𝐸𝑥𝑝𝑒𝑟𝑖𝑒𝑛𝑐𝑒 #𝐵𝑙𝑒𝑠𝑠𝑖𝑛𝑔𝑠

Posted by In Our Experience on Tuesday, September 28, 2021
Charles' three most recent TV series roles have been playing Father Mickle in six episodes of the 2013 fantasy thriller "Zero Hour", FBI Director Tom Franklin in the 2014 episode "The Messenger" of the crime horror "The Following", and Detective Fales in six episodes of the crime action "Longmire" also in 2014.
Other credits
Charles received special thanks for the episodes "Works of Mercy" and "Gray Matter" of the 2000 crime thriller series "Oz".
He directed three episodes of the 2006 crime thriller series "Sleeper Cell", the 2008 biographical sports movie "Racing for Time", and the 2012 comedy film "The Obama Effect"; Charles produced both episodes of the 1993 mini-series "Laurel Avenue", 22 episodes of the comedy series "Roc" (1991-1994), and the 2013 romantic comedy movie "Peeples".
Some of his recent talk-show appearances have been in episodes of "Made in Hollywood", "Click on This" and "LA Live the Show".
Awards and nominations
Charles has won 13 of his 41 award nominations, including three Primetime Emmy wins in 2000, 2002 and 2003, for his performance in "The Corner", "The Practice" and "Without a Trace", respectively.
He also won a 2003 Black Reel Award for Best Supporting Actor, for "10,000 Black Men Named George", a 2003 Online Film & Television Association Award for Best Guest Actor in a Drama Series, for his performance in "Without a Trace", and a 2004 Image Award for Outstanding Actor in a TV Movie, Mini-Series, or Dramatic Special for "D. C. Sniper: 23 Days of Fear".
Charles was nominated for a 1996 Golden Globe for Best Performance by an Actor in a Miniseries or Motion Picture Made for Television, for "The Piano Lesson".
Love life and wife
Charles avoids speaking about his love life in public, but it's widely known that he was a married man. He and American actress Debbi Morgan married on 31 December 1989, in a small ceremony attended by only a couple of their closest friends; Debbi's had roles in over 70 movies and TV series, and is probably still best known for playing Mozelle Batiste Delacroix in the 1997 drama movie "Eve's Bayou". Charles and Debbi didn't have children together, and their divorce was finalized in 1994.
Charles hasn't mentioned other women whom he's perhaps dated, he's unattached as of January 2023, was once married to Debbi Morgan, and doesn't have children.
Interesting facts and hobbies
Charles is a huge lover of animals, and has a farm with 18 horses in Maryland; he's also revealed that he has a three-legged mountain lion, a bobcat, two leopards, two tigers and two lions.
Part of the "Alien³" story has been taken from Charles' life, including his incarceration.
Charles doesn't use Instagram, but his fan page is today followed by close to 600 people, but there are only two pictures uploaded onto it.
He supported Barack Obama in the 2008 and the 2012 presidential elections.
Some of Charles' favorite actors are Morgan Freeman, Will Smith and Jean Reno, and his favorite movies include "The Shawshank Redemption", "I, Robot" and "Leon: The Professional".
Height, eyes and wealth
Charles' age is 71. He has brown eyes and is bald, he's 5ft 9ins (1.75m) tall and weighs about 200lbs (90kgs).
Charles' net worth's been estimated at over $4 million, as of January 2023.