• Cindy Pickett is a 74 year old American actress with 85 credits to her name.
• She is best known for her role as Katie Bueller in the 1986 comedy movie "Ferris Bueller's Day Off".
• She has been nominated for two 2016 Nettuno Video Shorts Festival Awards for Best Supporting Actress in a Short Film, winning one for her performance in "Like a Butterfly".
• She has been married and divorced and has two children.
• She has an estimated net worth of over $1.5 million.
Who is Cindy Pickett?
Cindy Pickett was born in Sand Springs, Oklahoma USA, on 18 April 1947 – her zodiac sign is Aries, and she holds American nationality. She's an actress with 85 credits to her name, while she's perhaps still known best for her portrayal of Katie Bueller, in the 1986 comedy movie "Ferris Bueller's Day Off", written and directed by John Hughes, and which starred Matthew Broderick, Alan Ruck and Mia Sara. It follows a high school student who has decided to have a day off from school, regardless of what the Principal thinks of it. The movie won two of the three awards for which it was nominated.
It's believed by some that Cindy has retired from acting, however, she's still quite active in the film industry.
Early life and education
Cindy was raised in Sand Springs by her father Cecil Picket, who was a drama teacher and director at the University of Huston, and her mother who was a housewife. She hasn't spoken of having any siblings, and is thus believed to be an only child.
Cindy grew up being interested in acting, but was urged by her parents to focus on her education. She was interested in sports while attending a local high school, and played soccer and tennis for the school's teams. Upon matriculating in 1965, she didn't enroll at college, but found work to financially support herself, and did various jobs for the following 12 years, before launching her acting career.
Roles in TV series
Cindy made her debut TV series appearance in 1977, when she portrayed Jackie Marler, in one of the longest running soap operas in history, entitled "Guiding Light".
The following years saw her appear in an episode or two of various series, such as the family adventure drama "The Magical World of Disney", the adventure "Bring 'Em Back Alive", and the action crime drama "Riptide".
She gained recognition in 1984, when cast to star as Vanessa Sarnac in the drama "Call to Glory", created by Ronald M. Cohen, and which also starred Craig T. Nelson and Elisabeth Shue. It follows Colonel Raynor Sarnac, as he's balancing being the head of a flight group, and being a husband and a father; the series was nominated for four awards.
Some of Cindy's following notable lead roles were in the 1987 fantasy action mini-series "Amerika", the 1987 drama mini-series "Echoes in the Darkness", and the 1988 comedy drama "St. Elsewhere".
The '90s saw Cindy make a guest appearance in numerous series, with some of the most notable amongst these being the mystery crime drama "Murder, She Wrote", the crime drama "Sirens", and the mystery science fiction drama "The Pretender". She continued guest starring in series in the 2000s and 2010s, and her most recent TV series role has been her portrayal of Amanda, in the 2018 action science fiction horror "Age of the Living Dead", created by Simon Phillips, and which starred Nicola Posener, Norman Black and Deji LaRay. It follows the lives of vampires and humans in America, who are plotting to destroy each other.
Roles in movies
Cindy made her debut film appearance in 1980, with her portrayal of Valerie St. John, in the drama "Night Games", and a couple of her following roles were later that year in the action adventure drama "The Ivory Ape", the 1981 thriller drama "Circle of Power", and the 1982 family crime action "Family in Blue".
Her most notable performance in the '80s was in the 1989 action science fiction horror "Deep Star Six", directed by Sean S. Cunningham, and which starred Greg Evigan, Nancy Everhard and Taurean Blacque. It follows a group of navy personnel who are stationed at the bottom of the ocean, and have discovered a giant creature sleeping in an underwater cavern.
In 1992, Cindy played Mrs Robertson in the popular fantasy horror "Sleepwalkers", and the following year saw her play Connie Warner in the romantic comedy drama "Son in Law".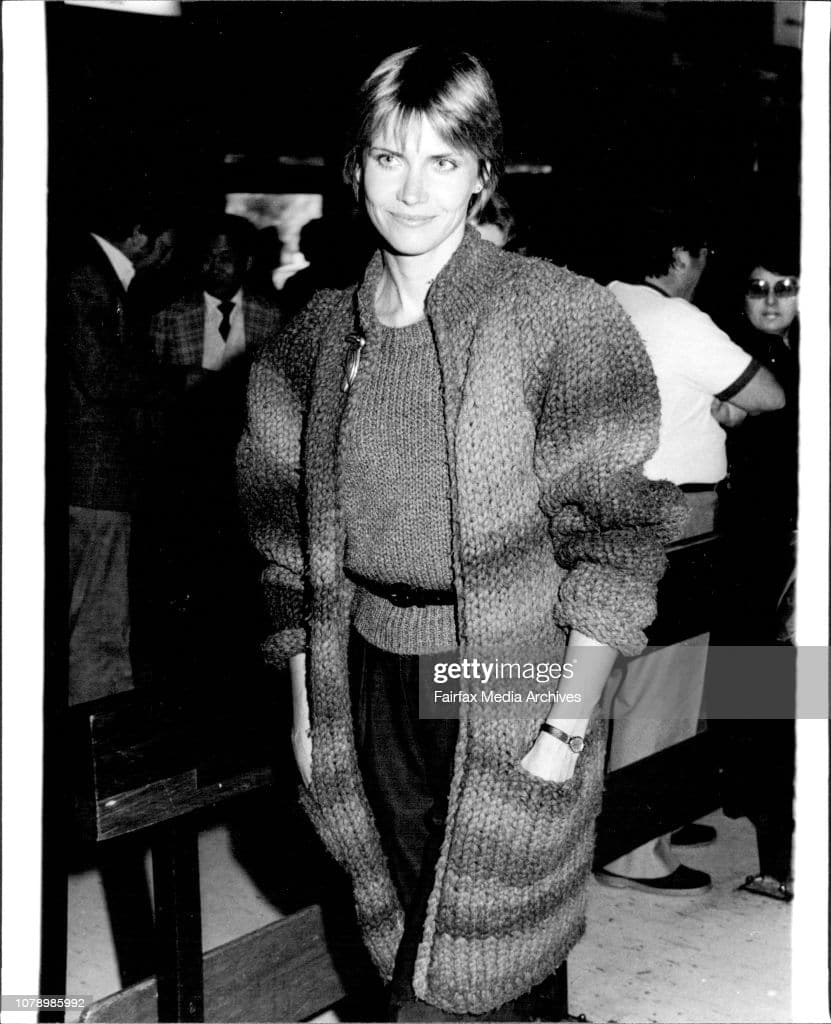 A couple of her following roles were in the action science fiction horror "Evolver" both in 1995, and in 1996 the drama "The Making of a Hollywood Madam" and the action crime comedy "Kid Cop". In 1997, she portrayed Mrs Voss, in the mystery crime drama "The Killing Secret", written by Rob Fresco, directed by Noel Nosseck, and which starred Ari Meyers, Soleil Moon Frye and Mark Kassen. It tells the story of a pregnant teenager who has been murdered, with a high school boy the main suspect.
The 2000s saw Cindy appear in a couple of movies, including the 2005 mystery crime drama "Hate Crime", the 2006 mystery "McBride: Fallen Idol", and the comedy drama "The Village Barbershop". In 2014, she was cast to play Mona Nelson, one of the lead characters in the romantic comedy "Stranded in Paradise", directed by Bert Kish, and which also starred Vanessa Marcil and James Denton.
It follows a businesswoman who has found herself in Puerto Rico right before a hurricane shuts down the island, while she falls in love with a world traveler.
Three of Cindy's most recent movie roles have been in the drama "Being Rose" and theromantic comedy "Wrapped Up in Christmas" both in 2017, and the 2020 drama "Chasing the Rain".
Other credits
In 1989, Cindy made a guest appearance in an episode of the talk-show "The Pat Sajak Show", and in 2016 she was a guest in the talk-show "Today".
She's been featured in several short documentary videos, including "Who is Ferris Beuller" and "Getting the Class Together: The Cast of Ferris Bueller's Day Off", both in 2006, and the 2016 "Ferris Fest: 30th Anniversary Fan Celebration".
Awards and nominations
Cindy has been nominated for two 2016 Nettuno Video Shorts Festival Awards for Best Supporting Actress in a Short Film, winning one for her performance in "Like a Butterfly".
Love life and relationships
Back in 1978 and 1979, Cindy was in a relationship with Roger Vadim, the late French film writer, director and producer, who's perhaps still remembered for his 1956 romantic drama movie "And God Created Woman". The two split for unknown reasons after around a year and a half of being together.
Cindy met the Canadian actor Lyman Ward while they were shooting for the 1986 movie "Ferris Bueller's Day Off", in which they played a married couple.
They married in real life that year, and in the following four years Cindy gave birth to their two children. In 1992, she and Lyman starred as a married couple in the horror movie "Sleepwalkers", but not long afterwards they divorced for unknown reasons.
Cindy hasn't spoken of any other men whom she has perhaps been with, so as of July 2021, she seems to be single, was once married, and has two children.
Hobbies and other interests
Cindy's main hobby is collecting stereopticon cards; when put in the slide projector – stereopticon – these cards are projected into photographic images. The device was quite popular in the second half of the 19th century.
She has been interested in comedy since her teenage years, and has watched numerous stand-up comedians perform, with her favorite being the late Robin Williams.
Cindy's acting career has taken her all around the world, and she's visited nearly every US state. Her dream travel destination is Paris in France.
She's a lover of animals, with cats being her favorites, of which she's had many as pets since the launch of her acting career.
She has her own favorite actors and actresses, some of whom are Marlon Brando, Joaquin Phoenix and Amanda Seyfried, and a couple of her favorite movies are "Apocalypse Now", "Gladiator" and "Dear John".
Age, height and net worth
Cindy's age is 74. She has long brown hair and light blue eyes, her height is 5ft 8ins (1.74m) and she weighs around 139lbs (63kgs).
As of July 2021, her net worth has been estimated at over $1.5 million.