• Claudia Haro is a retired actress with a net worth of over $1 million
• She was married to actor and musician Joe Pesci for 4 years
• She served 12 years in jail for attempted murder of her second husband
• Joe Pesci's career began in 1968 as a musician and later starred in films such as Raging Bull, Home Alone, and The Irishman
• He won an Academy Award for Best Supporting Actor for his role in Goodfellas
Who is Claudia Haro?
Claudia Martha Haro was born in 1967 in the United States; however, the actual date and place of her birth are unavailable. She is a 54-year-old retired actress, who has worked on such film titles as "With Honors" and "Casino". She is also known for being the ex-wife of American actor and musician Joe Pesci, and for recently serving 12 years in jail for the attempted murder of her second husband, Garrett Warren.
How rich is she, as of now? Claudia Haro Net Worth
As of early 2021, Claudia Haro's net worth is estimated at over $1 million, acquired largely through her successful involvement in the world of entertainment as an actress. Moreover, she probably increased her fortune through her divorce settlements.
Early Life, Parents, Nationality, Ethnicity, Education
Claudia Haro apparently spent her childhood somewhere in the United States. Little is known about her early life, parents, and educational background, since she has never shared any relevant details, but it's known that she has a brother named Manuel Haro. She holds American nationality, and belongs to White Caucasian ethnic group.
Professional Career as an Actress
Under the influence of her ex-husband Joe Pesci, Claudia decided to try herself as an actress. So, she made her film debut next to him as a newscaster in Barry Levinson's 1994 comedy "Jimmy Hollywood". In the same year, she took the role of Marty in the comedy-drama "With Honors", co-starring Joe Pesci and Brendan Fraser, and featured as a receptionist in the meta slasher film "Wes Craven's New Nightmare".
She then shared the screen with her ex-husband in both Martin Scorsese's 1995 epic crime "Casino", playing Trudy, and Christopher Cain's 1997 comedy "Gone Fishin'", starring in the role of Julie. She then retired.
Personal Life
Before she started pursuing her acting career, Claudia Haro gained enormous popularity through her romance with famous actor and musician Joe Pesci. They exchanged their wedding vows on 7 September 1988, and she subsequently gave birth to their daughter they named Tiffany. After being married for four years, Claudia and Joe went their separate ways, divorcing in 1992.
Claudia Haro then met stunt performer Garrett Warren; they became romantically involved and tied the knot on 28 March 1998, then welcomed a daughter they named Kaylie. Their marriage lasted for less than two years since they separated in July 1999, while their divorce was finalized in the following year. Garrett eventually won custody of their daughter.
In December 2003, Claudia started dating venture capitalist Russell Armstrong but they broke-up in August of the following year, allegedly because he was very abusive towards her, however, they both filed restraining orders against each other.
Attempted Murder
Following her split from Garrett Warren, Claudia hired a hitman for $10,000 to kill him.
In May 2000, he was shot four times in the chest, neck, left hip, and right eye, outside his rented home in Westlake Village, California. Fortunately he managed to survive, but lost his eye, after which she allegedly hired another hitman to finish the job. Claudia was arrested in December 2005, pleaded no contest to two counts of attempted murder and a principal firearm charge. In April 2012, she was sentenced to serve 12 years and four months in jail, in the California Institution for Women in Corona, California. Her jail time was reduced, and she was released in August 2019.
Appearance and Vital Statistics
Claudia Haro has long dark brown hair and dark brown eyes.
She stands at a height of 5ft 8ins (1.73m), while her weight is around 143lbs (65kgs). Information about her vital statistics, bra and dress size isn't available. Her shoe size is 8 (US).
Who is her ex-husband? Joe Pesci Short Wiki/Bio
Joseph Frank 'Joe' Pesci was born on 9 February 1943 under the zodiac sign of Aquarius, in Newark, New Jersey USA. He's of Italian descent, the son of Angelo Pesci who worked as a forklift driver and bartender, and Maria Pesci, a part-time hairdresser. He was raised in Belleville, New Jersey, where he attended Belleville High School.
Career Beginnings
Joe Pesci developed his love for acting very early. By the age of five, he'd started performing on stage in New York, and aged ten had become a regular cast member of the TV variety series "Startime Kids", next to Connie Francis.
In his teens, Joe started working as a barber, and then turned to music, and played the guitar with such bands as Joey Dee and the Starliters. In 1968, he released his debut studio album entitled "Little Joe Sure Can Sing!" under the name Joe Ritchie.
Two years later, he co-formed a comedy duo with Frank Vincent, and they performed as 'Vincent and Pesci' until 1976, including in the Broadway show "The New Vaudevillians". It led him to return to acting, so he made his film debut as Joe Salvino in the 1976 crime film "The Death Collector", after which he returned home and landed a job in a local restaurant.
Rise to Prominence
Joe Pesci's big break came when Martin Scorsese and Robert De Niro, impressed by his performance in "The Death Collector", called to offer him a co-starring part in Martin Scorsese's 1980 biographical sports drama "Raging Bull", in the role of Joey LaMotta.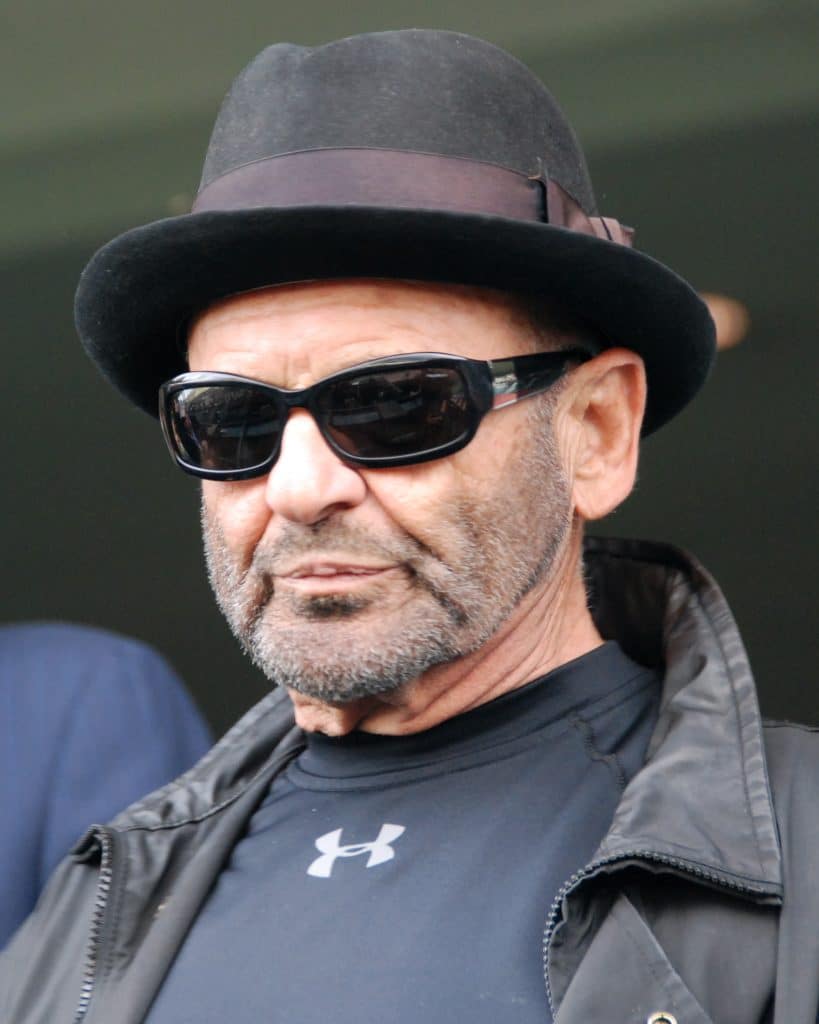 The film was named one of the greatest American films of all time, and earned him a BAFTA Award for Most Promising Newcomer to Leading Film Roles, as well as an Academy Award nomination for Best Supporting Actor.
His next notable role came when he played Frankie in the 1984 epic crime drama "Once Upon A Time In America", directed by Sergio Leone. In 1985, he was cast as private detective Rocky Nelson in the short-lived NBC comedy series "Half Nelson", followed by his portrayal of Leo Getz in the 1989 box office hit "Lethal Weapon 2", sharing the screen with Mel Gibson and Danny Glover, a role he would later reprise in its sequels "Lethal Weapon 3" (1992) and "Lethal Weapon 4" (1998).
Continued Success
In 1990, Joe Pesci reunited with Scorsese and De Niro for the biographical crime drama "Goodfellas" in the role of Tommy DeVito, for which he won the Academy Award for Best Supporting Actor. Later that year, he starred as Harry Lyme in Chris Columbus' comedy "Home Alone", which became the highest-grossing live-action comedy at the time, grossing over $476 million worldwide against the budget of $18 million. He reprised the role in its 1992 sequel, entitled "Home Alone 2: Lost In New York".
Thereafter, Joe played David Ferrie in Oliver Stone's 1991 epic political thriller "JFK", starring alongside Kevin Costner, Tommy Lee Jones and Gary Oldman. It was followed by his portrayal of the title role in the critical and commercial success "My Cousin Vinny" (1992), directed by Jonathan Lynn.
His third collaboration with Scorsese and De Niro came with his appearance as Nicky Santoro in the epic crime film "Casino" in 1995.
Further and Recent Work
In 1998, Joe released his second studio album, "Vincent LaGuardia Gambini Sings Just For You", after which he announced his retirement from acting in 1999. Nonetheless, he returned to the big screen in 2006, with the cameo role of Joseph Palmi in the spy film "The Good Shepherd". His next role was in the 2010 drama "Love Ranch", starring. Most recently, Joe Pesci collaborated again with Scorsese and De Niro for the 2019 epic crime "The Irishman", in which he portrayed Russell Bufalino. It earned him several nominations, including his third Academy Award nomination for Best Supporting Role. In the same year, he issued his third studio album, entitled "Pesci… Still Singing".