• Colombe Jacobsen-Derstine was born in Chicago, Illinois and holds American nationality.
• She is a chef and an actress, known best for her role in the blockbuster comedy "Men in Black II".
• She attended Sarah Lawrence College, graduating in 2000, and then the Natural Gourmet School, graduating in 200•
• She is married to the entrepreneur Jefree Lefleur with whom she has two children.
• Her net worth is estimated at more than $300,000.
Who is Colombe Jacobsen-Derstine?
Colombe Jacobsen-Derstine was born in Chicago, Illinois USA, on 21 December 1977 – her zodiac sign is Sagittarius, and she holds American nationality. She's a chef and an actress, perhaps known best for having starred in the blockbuster comedy "Men in Black II".
Early life and education
Colombe grew up in Chicago, and showed interest in acting at an early age, attending acting classes while still in middle school. She moved to New York City at the age of 14, and started appearing in movies, being a part of several big-production films. Parallel to her acting career, she attended Sarah Lawrence College, from which she graduated in 2000.
Following an extended acting break, she enrolled at the Natural Gourmet School in New York, from which she graduated in 2004.
New story from Sports Illustrated in NHL Hockey : How Colombe Jacobsen-Derstine went from Mighty Ducks star to chef

Posted by Sports News on Friday, July 8, 2016
Roles in movies
Colombe made her film debut in the 1993 family comedy "Rookie of the Year", directed by Daniel Stern, written by Sam Harper, and which also starred Thomas Ian Nicholas, Gary Busey and Albert Hall. The film follows a young baseball player who becomes a Major League Baseball (MLB) pitcher following an accident, which miraculously gave him a very strong pitching arm.
In the following year, she played the character Julie Gaffney, in the Disney film "D2: The Mighty Ducks", the sequel to the 1992 "The Mighty Ducks". It was written by Steven Brill, directed by Sam Weisman, and follows the hockey team The Mighty Ducks, as they're competing in the National Hockey League (NHL).
In 1996, Colombe reprised her role as Julie, in the third and final installment of "The Mighty Ducks" series, entitled "D3: The Mighty Ducks".
After a six-years-long break from acting, in 2002 she made an appearance in the action comedy "Men in Black II", written by Robert Gordon and Laurie MacDonald and directed by Barry Sonnefeld, which starred Will Smith and Tommy Lee Jones. The film is a follow up to the 1997 "Man in Black", and is loosely based on the eponymous Marvel comic book series. It was one of the biggest box-office hits of 2002, grossing more than $440 million worldwide.
In the same year, Colombe starred alongside Dustin Hoffman, Susan Sarandon and Jake Gyllenhaal in the romantic drama "Moonlight Mile", written and directed by Brad Silberling.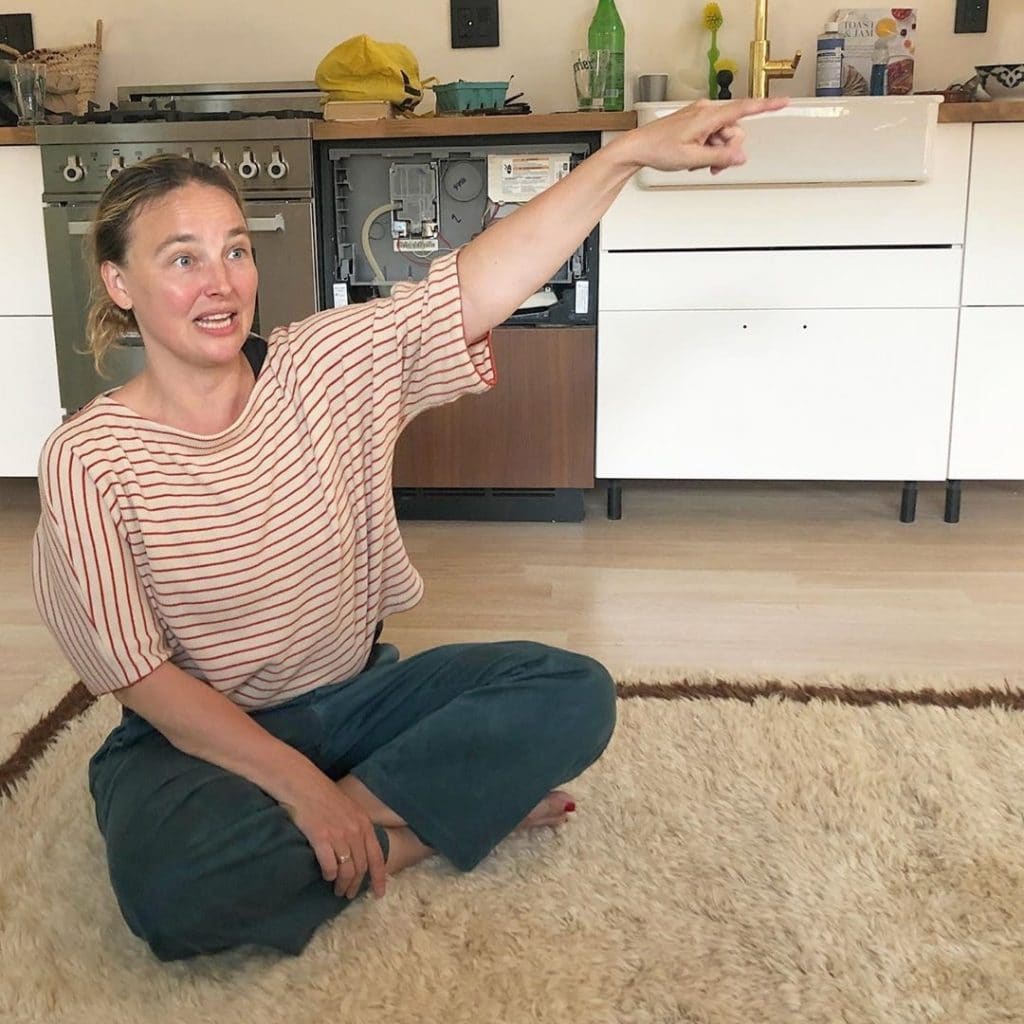 The film is based on Silberling's real-life experience, as he was dating an actress who was killed by an obsessed fan in 1989, while the film takes its name after a Rolling Stones song. In 2003, Colombe played one of the leads in the horror drama "Searching for Haizmann", written and directed by Scott Gordon and Ron Meyer, and which also starred Lucas Elliot Eberl and Jenny Mollen.
In 2007, we saw her star as Nadia in the thriller "Descent", written and directed by Talia Lugacy, and produced by and starring Rosario Dawson.
The film tells the story of a college student who was brutally raped, and struggles to rebuild her life in the following years. In the same year, she appeared in the comedy "The Living Wake", directed by Sol Tryon, and written by Peter Kine and Mike O'Connel. The film follow the main character, played by Mike O'Connel, as he lives out his final day. It was well received by the critics, and was nominated for three awards, including the 2007 Woodstock Film Festival Audience Award.
Colombe's most recent film appearance was in the 2014 comedy drama "Chef", written, directed by and starring Jon Favreau, while many famous Hollywood actors such as Sofia Vergara, Dustin Hoffman and Scarlett Johansson made appearances in the movie as well.
Career as a chef
After graduating from the Natural Gourmet Cooking School, Colombe started working as a private chef, parallel to working as an actress. In 2007, she was a contestant in the third season of the culinary show "Food Network Star", during which the contestants lived together in a house in New York City, competing against each other in weekly cooking challenges, which included cooking concession food for a National Basketball Association (NBA) game. Colombe was quite successful on the show, making it to the finals., and so following this appearance, she launched her own cooking show on Food Network, entitled "Conscious Cooking".
She has also worked off-camera in numerous food and media projects, for companies such as Sabra Dipping Company, Meredith Corporation, IDEO, and Healthynation.
She is currently running her online culinary blog, 'Colombe Du Jeur', where she posts her recipes, dietary advice, and stories about her favorite places to visit.
Colombe has also been volunteering for the non-profit organization Harvest Time for about ten years,, which focuses on providing cooking education to children in New York.
Love life and relationships
In 2002, Colombe was rumored to be dating her "Man in Black II" co-star, Jack Kehler.
The two played a couple in the film, and were spotted together numerous times after the filming ended, which led many of their fans to believe that they might had been in a relationship in real life, too.
Today, Colombe is married to the entrepreneur Jefree Lefleur. The two have two children together, a son named Xander and a daughter, Delphine. They are currently residing in their house in New York.
Hobbies and interesting facts
Colombe has tried a lot of foods during her life, but still values simplicity in her recipes. She especially loves sea food, while she lists Italian cuisine as her favorite. She has an omelette for breakfast almost every morning, adding different topping each time.
She has recently picked up painting as a hobby, and tried her hand at making her own dyes, using natural pigments. She loves making still-life paintings, and drawing flowers.
Colombe enjoys travelling with her family, and they've visited many destinations in the past few years, including Sardinia, Alaska and Southern France.
Appearance, age and net worth
Colombe is 43 years old. She has long blonde hair and green eyes, is 5ft 5ins (1.65m) tall, and weighs around 120lbs (55kgs).
As of July 2021, her net worth is estimated at more than $300,000.