• Dee Jay Daniels is a former child actor born on October 17, 1988 in Compton, California.
• He has an estimated net worth of over $300,000.
• He started his acting career at age 6 and landed the role of Rodney in the NBC/UPN sitcom "In The House" in 1996.
• He became famous for playing Michael Hughley in the ABC/UPN sitcom "The Hughleys" from 1998-2002.
• In 2011, he was arrested for murder and was later acquitted in December 2012.
Who is Dee Jay Daniels?
Dorjan Lyndell 'Dee Jay' Daniels was born on 17 October 1988 under the sign of Libra, in Compton, California USA. He is a 32-year-old former child actor, probably best recognized for landing the role of Rodney in the NBC/UPN sitcom "In The House" (1996), starring as Michael Hughley in the ABC/UPN sitcom "The Hughleys" (1998-2002), and portraying Ethan in the superhero comedy film "Sky High" (2005).
How rich is he, as of now? Dee Jay Daniels Net Worth
As of late 2020, Dee Jay Daniels' net worth is over $300,000, earned through his successful involvement in the film industry as an actor. During his career, Dee Jay has garnered 12 acting credits.
Early Life, Parents, Nationality, Ethnicity, Educational Background
Dee Jay Daniels spent his early years in his hometown of Compton, where he was probably raised by his parents, whose names and professions haven't been disclosed to the public. It is also unknown whether he has siblings or not. Dee Jay holds American nationality and belongs to the African-American ethnic group. Regarding his education, he attended Fontana High School.
Career Beginnings
According to his IMDB profile, Dee Jay Daniels started his career as an actor at the age of six, when he joined the main cast of the third season of the sitcom "In The House" (1996), created by Winifred Hervey and aired on the NBC/UPN network, starring in the role of Rodney along with such actors as Alfonso Ribeiro, LL Cool J and Maia Campbell.
Later that year, he landed the small role of a boy in the episode "The Show-Me State" of the ABC sitcom "Grace Under Fire", created by Chuck Lorre. In 1997, Dee Jay Daniels guest-starred as Billy in the episode "A Boy And His Doll" of the ABC sitcom "Coach", and Brian in the episode "Deck The Malls" in another ABC sitcom, entitled "Family Matters", which is the spin-off from the sitcom "Perfect Strangers", aired on ABC as well.
Rise to Fame and "The Hughleys"
After making an appearance in the guest-starring role of young Marlon in the episode "Bringing It All Back Home" of The WB's sitcom "The Wayans Bros."
In 1998, Dee Jay got his major television debut since he was chosen to portray Michael Hughley in the sitcom "The Hughleys", created by renowned comedian D. L. Hughley and Matt Wickline. Dee Jay starred in the series until 2002, appearing in 92 episodes next to such actors as renowned comedian D. L. Hughley, Elise Neal and Eric Allan Kramer. The series was aired on ABC until 2000, and then moved to UPN on which it was broadcast for an additional two seasons until 2002. His performance in the series earned him three nominations for a Young Artist Award in the category for Best Performance in a TV Comedy Series – Supporting Young Actor in 1999, 2000 and 2001.
Side by side with filming the series, Dee Jay also guest-starred as Jesse in the episode "The Fastest Year" of the NBC medical drama series "ER" (2000), and Banks in the episode "Carpe Dino" of the NBC sitcom "Men Behaving Badly" (2001).
Roles in the 2010s and Latest Projects
In 2004, Dee Jay Daniels landed a small role in the episode "It's A Wonderful Wife" of the Fox sitcom "The Bernie Mac Show", which was followed by his portrayal of Ethan in the 2005 superhero comedy film "Sky High", next to Kurt Russell, Kelly Preston and Michael Angarano, directed by Mike Mitchell and produced by Walt Disney Pictures.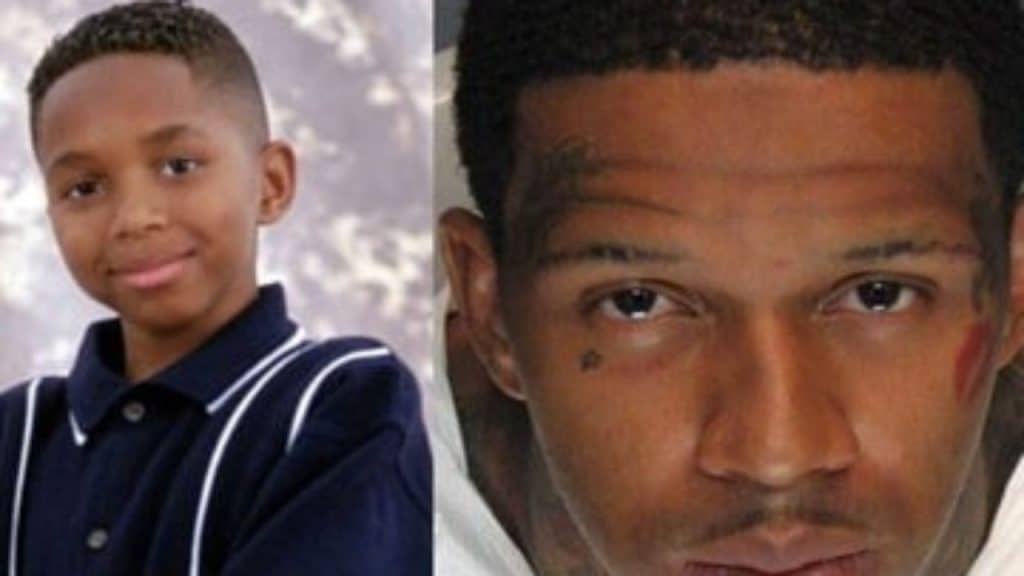 In addition to his appearance in the film, he also featured in the music video for the song "I Melt With You", covered by the rock band Bowling for Soup for the film. In 2006, Dee Jay Daniels guest-starred as Terrell Pierce in the episode "Fireflies" of the CBS police procedural crime drama series "Cold Case", after which he became pretty inactive in searching for new projects since he decided to withdraw from the film industry for a while. He made a brief comeback in 2014, when he landed the role of a thug in the short film "Blame It On The Streets".
Where is Dee Jay Daniels today?
Since he made his last appearance as an actor, Dee Jay Daniels has been pursuing his professional career in the music industry as a rapper. He goes by the name Boi Truth, and promotes his music on his Facebook page. He also has his own self-titled YouTube channel on which he uploads music videos for his songs. He has released such singles as "The Sacrifice", "Kill Em All" featuring Lasia, W33z and Benny Tez, and "Party And Bullshit", featuring Yung Truth. Most recently, he released the single "Sacrifice 2".
Arrested for Murder
In August 2011, Dee Jay Daniels hit the headlines after being arrested for murder, allegedly involved along with Djuane Nunely and Marcu McCliman in the killing of 26-year-old John Joseph Lewis – they reportedly stabbed the deceased and then wounded a woman, outside a club in Stockton, California. At the time, Dee Jay was also suspected of being a member of an infamous gang known by the name 'Blood'. Dee Jay was detained at the San Joaquin County jail until he was eventually acquitted alongside Nunely in December 2012. However, McCliman was found guilty.
Appearance and Vital Statistics
The former child actor has short dark brown hair and dark brown eyes, but is almost unrecognizable since he has tattoos all over his face. He stands at a height of 5ft 8ins (1.78m) – information about his weight, vital statistics and shoe size is unavailable.
Personal Life
Dee Jay Daniels a.k.a. Boi Truth tends to keep information about his personal life far away from the eyes of the public. It's believed that he's single at the moment and focused on his music career. His current residence is in Fontana, California.