• Franco Nero is an Italian actor who has over 225 acting credits to his name.
• He was born in 1941, and had an interest in acting from his teenage years.
• He is best known for his role in the 1966 movie "Django".
• He won numerous awards, including the Golden Globe Award for Most Promising Newcomer – Male, and the Moscow International Film Festival Special Prize for Outstanding Contribution to the World Cinema.
• His net worth is estimated to be over $10 million.
Who is Franco Nero?
A popular legend about this actor was that Sergio Corbucci, a famous filmmaker, discovered Franco Nero while he was working at a gas station, and that is how he was cast to play the lead role in the 1966 movie "Django". The truth is that Franco Nero had already made an appearance in several movies, although never in a leading role before he was seen in "Django".
Actually, Franco Nero has over 225 acting credits to his name, and to learn all about him, and his career before and after "Django", let us tell you the naked truth about this renowned actor.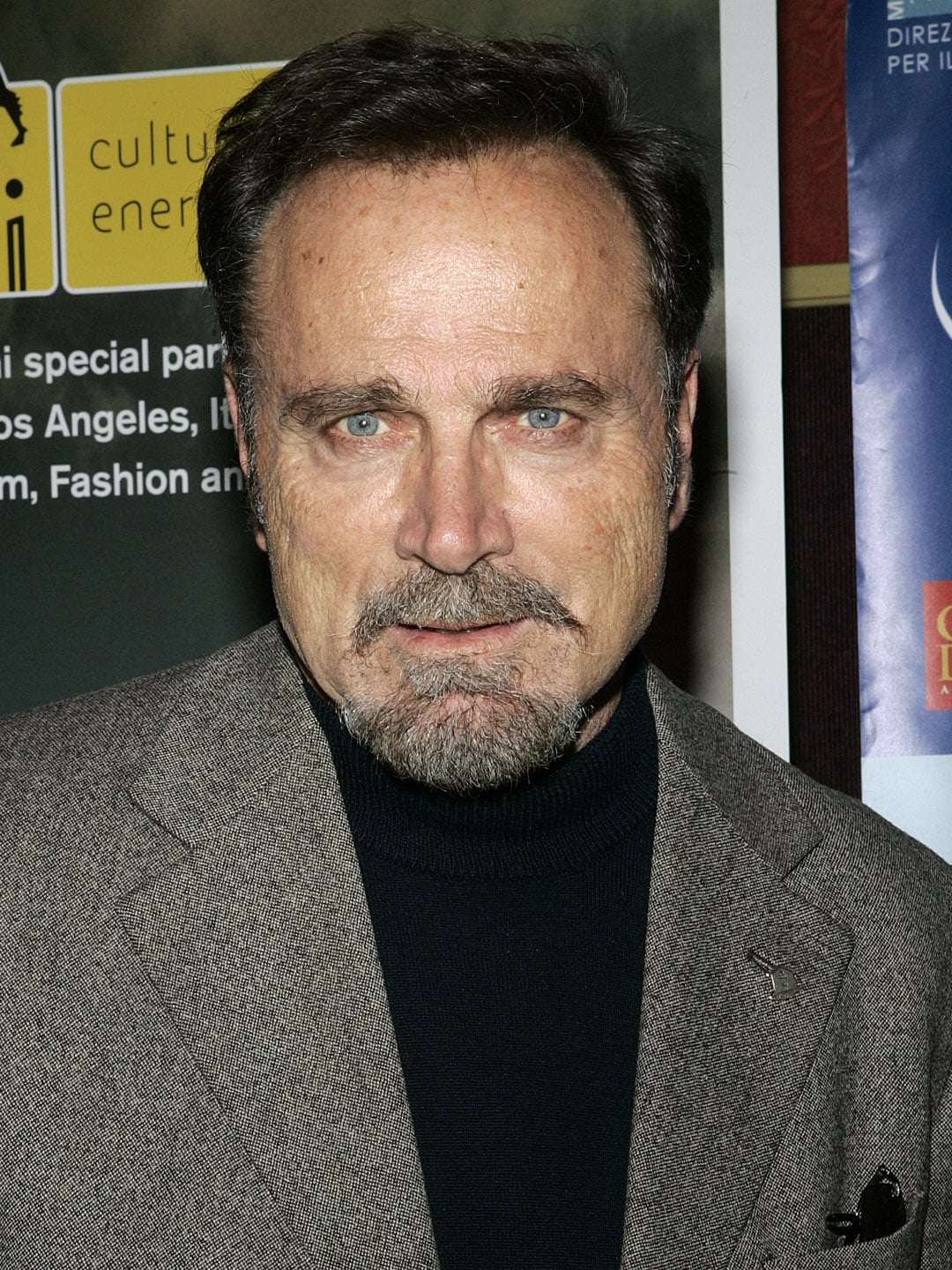 Early life, family, and education
Born Francesco Clemente Giuseppe Sparanero under the zodiac sign of Sagittarius on 23 November 1941, he recently celebrated his 81st birthday. Franco hails from San Prospero Parmense, Parma, Italy thus he holds Italian nationality. He was raised by his parents, whose names haven't been disclosed, but it's known that his father was a strict police sergeant.
Franco had an interest in acting from his teenage years, but many of his fans believe that he was afraid to tell his father about his aspiration, thus he mostly organized theatre plays and occasionally performed.
Upon matriculating from high school in 1959, Franco enrolled at Milan University, where he studied economics, however, he transferred to study acting at the Piccolo Teatro di Milano. He worked various jobs as a member of the crew that filmed documentaries in Rome, and made an appearance in Italian photo novels, which gave him chance for his first role.
Acting career beginnings
Franco made his acting debut in the 1962 drama "Pelle Viva", followed by his role in "Engagement Italiano" (1964). In the following year, he had small parts in "La Celestina P…R…", "I Knew Her Well" and "The Tramplers", before his role as Tony Lo Bello in "The Hired Killer" in 1966 – in most of these movies he was credited as Frank Nero.
Next, he was cast to play his most notable movie role, which launched his international career and made him a pop culture icon. The Spaghetti Western "Django" had no nominations, but the audience loved the story about a gunslinger and prostitute embroiled in a feud between a band of Mexican Revolutionaries and a Klan of Southern racists.
In 1966, Franco followed with his roles in "The Third Eye", "Texas Adios", "The Bible: In the Beginning…" and "The Third Eye", among others.
He was cast to play Lancelot Du Lac in the 1967 comedy-drama "Camelot", based on the novel of the same title by Alan Jay Lerner, starring opposite Richard Harris and Vanessa Redgrave. The movie had 13 award nominations, and won seven, including three Oscars for Best Music, Scoring of Music, Adaptation or Treatment, Best Art Direction-Set Decoration, and Best Costume Design. Franco was nominated for the Golden Globe Award for Most Promising Newcomer – Male.
In 1968, he played Captain Bellodi in the crime drama "Mafia", which brought him the David di Donatello Award for Migliore Attore (Best Actor).
Franco's career blossomed in the following years, and he's appeared in more than 200 international films, so since it would take too long to enumerate, we will highlight some of his most notable.
Notable movie roles
In 1969, Franco starred opposite Yul Brynner and Hardy Kruger in the Yugoslavian historic war drama "The Battle of Neretva", which was nominated for the Oscar – Best Foreign Language Film.
Franco followed with his role as The Gypsy in the 1970 romantic drama "The Virgin and the Gypsy", which brought him a nomination for the Laurel Golden Award – Star of Tomorrow, Male. He was next seen as Deputy Traini in the 1971 crime drama "Confessions of a Police Captain", and for his performance, Franco won the Golden Goblets, Italy award for Migliore Attore (Best Actor).
The early '70s saw him in "Pope Joan" (1972), "High Crime" (1973), "The Last 4 Days" (1974), and "How to Kill a Judge" (1975), among many others.
Worth mentioning is Franco's role in the 1980 crime drama "The Blue-Eyed Bandit", about an office employee who pretends to be crippled and weak, but the truth is that he's a ruthless criminal, which although had no nominations was well-rated by the audience.
In the following year, Franco played the lead role in another Yugoslavian movie, "Banovic Strahinja", a biographical drama about a respected Serbian noble whose wife was taken by Ottoman invaders.
The '80s saw Franco in "Kamikaze 89" (1982), "André Schafft Sie Alle" (1985), "Sweet Country" (1987), and "Young Toscanini" (1988), among many others.
In the '90s, Franco starred in "Amelia Lopes O'Neill" (1991), "Prova di Memoria" (1992), "The Italians Are Coming" (1996), and "The Versace Murder" in 1998 – in the latter, he played Gianni Versace, and the movie followed the true story of the murder of this famous fashion designer.
In 1999, Franco was awarded the Los Angeles Italian Film Award – Lifetime Achievement.
The early 2000s saw Franco in numerous movies, and one of his most notable roles was his portrayal of Luca in the 2005 drama "Forever Blues", which he also co-wrote and directed, and which brought him the Golden Globe, Italy Special Jury Award, and a nomination for Best First Feature (Migliore Opera Prima).
He followed with roles in "Mineurs" (2007), "La Rabbia" (2008), "Killing is My Business, Honey" (2009), and "Letters to Juliet" (2010), among numerous others.
In 2012, Franco was cast to play Amerigo Vessepi in two-time Oscar-awarded "Django Unchained", written and directed by Quentin Tarantino. Besides Franco, the stars of the movie were Jamie Foxx, Leonardo DiCaprio and Christoph Waltz and it had 158 award nominations, and won 58, including the Oscars for Best Writing, Original Screenplay, and Best Performance by an Actor in a Supporting Role (C. Waltz).
Next, Franco was seen in "Handy" (2013), "Love Island" (2014), and "The Lost City of Z" (2016, then played Julius in the 2017 hit movie "John Wick: Chapter 2", starring Keanu Reeves.
In 2017, Franco won the Moscow International Film Festival Special Prize for Outstanding Contribution to the World Cinema, and two years later, Franco was awarded the Career Golden Globe, Italy.
In 2020, he starred as Il Maestro in the short movie "Il Suggeritore – Nil Difficile Volenti", which had 21 award nominations and won four, including Franco's Southern Shorts Award of Excellence for Acting, Paris Film Festival Award for Best Actor, Venice Short Film Award for Best US and International Actor.
Later that year, he was seen as L'Impresario in "La Danza Nera", a romantic thriller-drama about a well-liked politician and his opponent – a dancer. The movie had 49 wins, and Franco won the London International Motion Pictures Award and European Cinematography Awards – both for Best Actor.
Most recently, Franco was seen in "Immortalist" (2021), "The Man From Rome", "The Man Who Drew God", and "Wisdom for Heroes" (2022), and his fans will be happy to hear that he has 13 upcoming projects.
Notable TV series roles
Franco made his first television appearance as Il Generale Konrad Von Den Berg in the 1979 TV mini-series drama "Le Rose di Danzica". He followed with his role as Crespi in another TV mini-series, entitled "Wagner", about the life and work of famous German composer Richard Wagner, which aired in 1984. In the following year, Franco was seen as Arbaces in the TV mini-series "The Last Days of Pompeii".
With Euro stars Franco Nero and Fabio Testi on the sets of "Return of Sandokan" in 1980s, India. #ThrowbackThursday pic.twitter.com/f8fVlrfWo0

— KABIR BEDI (@iKabirBedi) May 25, 2017
Next, Franco starred as Giuseppe Garibaldi in the 1987 mini-series "Garibaldi the General", followed by his role as Paolo Pizzi in the 1989 TV mini-series "The Magistrate", which brought him a nomination for the Australian Film Institute Award for Best Performance by an Actor in a Leading Role in a Telefeature or Mini-Series.
The '90s saw him in the TV mini-series "The Dragon Ring" (1995), "The Return of Sandokan" (1996), and "Il Deserto di Fuoco" in 1997.
In the next millennium, Franco played Conte Massimo di Romano in a German series "Der Fürst und das Mädchen" in 2007, and most recently, he made an appearance as Joe Benelli in four episodes of the series "Delicious", during 2017 and 2018.
Love life and wife
Although he's been the subject of numerous rumors, it's known that Franco has had a long-term relationship with actress, Vanessa Redgrave. Their son, Carlo Gabriel Redgrave Nero was born on 16 September 1969, and is today a renowned screenwriter and director. Franco and Vanessa met on the set of the movie "Camelot", but separated two years later after their son was born.
Vanessa had two daughters from her first marriage to Tony Richardson. The two married in 1962 and divorced in 1967. Their first daughter, Natasha, was born in 1963, and their second daughter, Joely, was born in 1965.
From 1971 to 1986, Vanessa was in a relationship with actor Timothy Dalton.
During that time, Franco dated celebrities such as Goldie Hawn, Catherine Deneuve, and Ursula Andress. It is known that in 1983, Franco had a son, named Franquito 'Frank' Sparanero, with a woman known as Mauricia Mena, with whom Franco had a brief affair during his time in Colombia.
In the late '80s, Franco reunited with Vanessa, and in 1994, he walked down the aisle with Vanessa's daughter, Natasha, when she married actor Liam Neeson.
Franco and Vanessa married on 31 December 2006, and are still together.
Net worth
During his more than 60-year-long career, Franco Nero has starred in numerous movies and is still active even though he's in his 80s.
When he is not working, Franco lives in the state known as The Kingdom of Italy, and he owns houses in Rome and London.
According to sources, as of early 2023, his net worth has been estimated at over $10 million.