• Jeremy Mayfield is an American retired stock car racing driver who drove for multiple teams
• He is currently competing in Grand National Super Series and lives in Denver, North Carolina
• He became interested in stock cars at an early age, and made his NASCAR debut in 1993
• In 2009, he was suspended indefinitely following a positive drug test, and has since made a few returns to organized racing competitions
• His net worth is estimated at $100,000 as of early 2023
Who is Jeremy Mayfield?
Jeremy Mayfield is an American retired stock car racing driver, who drove for a number of teams, including Evernham Motorsports, Roger Penske Racing, Gene Haas Racing, and his own Mayfield Motorsports, before NASCAR suspended him in 2009.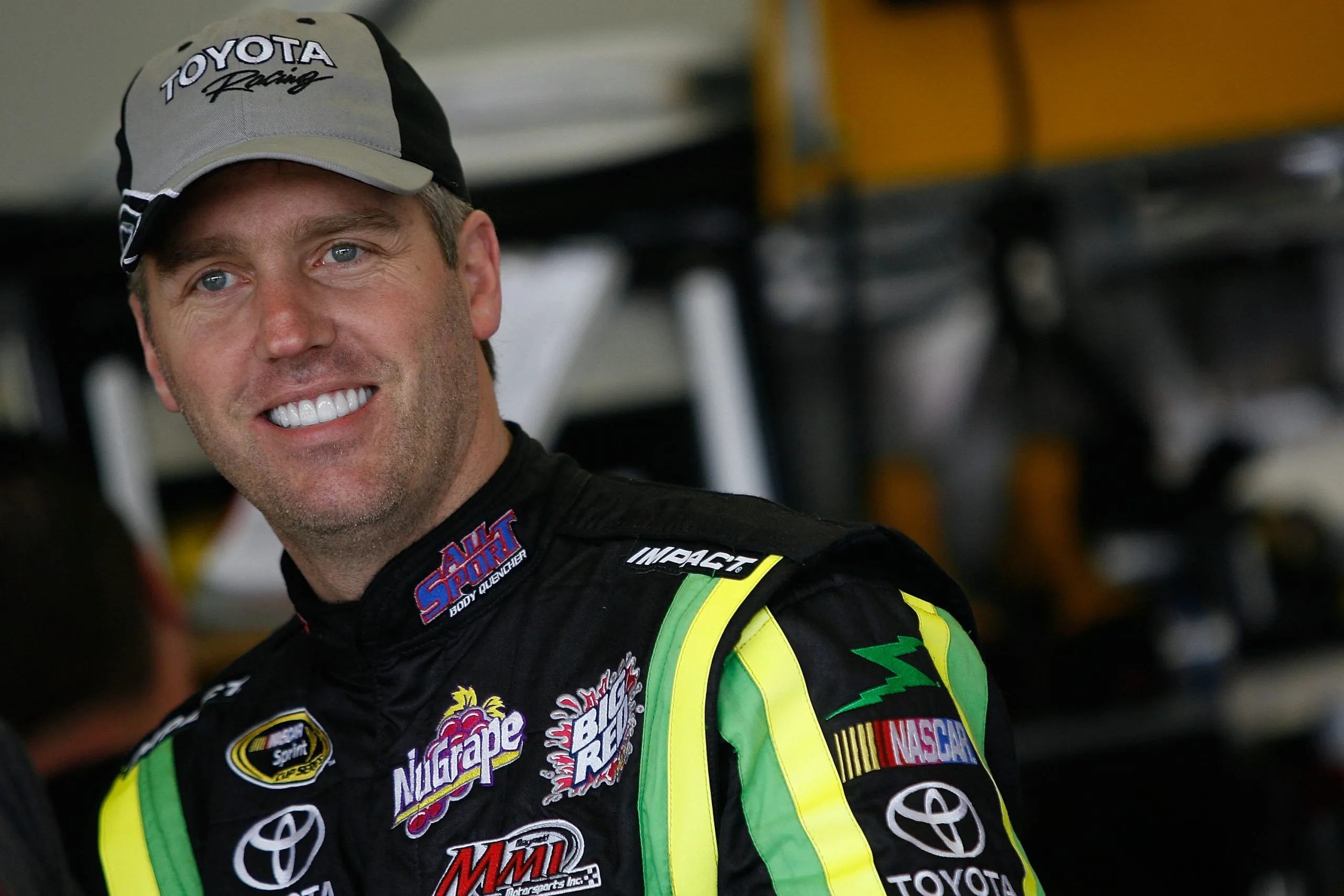 Where is Jeremy Mayfield Now?
Jeremy is currently competing in Grand National Super Series and has a couple of victories already as he joined in the 2022 season, including two wins at the Franklin County Speedway. He now lives in Denver, North Carolina.
His Catawba County $1.8 million worth-mansion was burned to the ground in 2013, following his NASCAR suspension.
Jeremy Mayfield Wiki: Age, Childhood, and Education
Jeremy Allen Mayfield was born on 27 May 1969, in Owensboro, Kentucky, USA. He's the son of Terry Allen Mayfield, who died in 2007 at 56 years old from a self-inflicted gunshot wound to the chest. There is no information about his biological mother, while his father was married to Lisa Mayfield, but Jeremy has no kind words for her. Moreover, he was estranged from his father, and Lisa claimed that this put his father in deep depression, and that suicide was the end result. Jeremy went a step further and sued his stepmother for his father's death.
Jeremy became interested in stock cars at an early age. However, he started with BMX bikes, competing in national series, but as his interest in stock cars increased, he made a switch to go-karts. He eventually moved to Nashville after matriculating from Daviess County High School.
Career Beginnings
He began as a fabricator working for Saddler Brothers Racing, and eventually became their driver. He won the Late Model Rookie of the Year at Kentucky Motor Speedway in 1987, and continued to drive for the team, competing in the ARCA Hooters SuperCar Series in 1993, and winning the Rookie of the Year award.
He made his debut in NASCAR in 1993 at the Mello Yello 500, driving a Ford Thunderbird for the Sadler Brothers, starting 30th and finishing 29th. In 1995, he joined Cale Yarborough Motorsports full-time, and had one 8th-place finish at the Miller Genuine Draft 500, ending the season in 31st spot, as he drove in 27 races out of 31.
The following year saw an improved Jeremy with two top-five finishes, and he even secured his first career pole at the DieHard 500.
Rise to Prominence
Jeremy was becoming better with every season, and in 1997 he joined Kranefuss-Haas Racing, finishing the first race of the season 6th, and enjoying success throughout. He earned eight top-ten finishes and two fifth-place finishes, which gained him his best finish in the points standings until then, as he ended the season in 13th place.
Following the end of the season, Gene Haas sold his interests to Penske Racing South, and the team became Penske Kranfesuss Racing. His 1998 season marked Jeremy's best season finish at No. 7 in the standings, which brought new records for Jeremy, including his first win at Pocono 500, then 12 top-five finishes, and 16 top-10 finishes.
He remained with Penske Racing until the end of 2001, when he joined Evernham Motorsports. Before he switched teams, Jeremy won a couple of races, including the Pala Casino 400 and Pocono 500 once again.
Jeremy drove for Evernham Racing until he was released from the team in 2006, due to comments he made about Evernham and his relationship with Erin Crocker. In his first season with the new team, Mayfield had four top-ten finishes but heavily improved in the next season with 12 top-ten finishes, and in 2004, had his first victory with Evernham Motorsports at the Chevy Rock and Roll 400. His second victory for Ray Evernham came only in 2005 at GFS Marketplace 400; that season, he finished ninth in the standings.
Career Decline and Suspension
After Evernham Motorsports, he drove for Bill Davis Racing, Haas CNC Racing, Chip Ganassi Racing, and his own team without any major success, before he was suspended indefinitely by NASCAR following a positive drug test.
He disputed the claims, stating that he was taking Adderall and Claritin-D, possibly giving the positive test. However, he tested positive for methamphetamine later the same year, which hindered his chances of ever returning to NASCAR, though the judge had previously lifted his suspension.
Mayfield has been adamant in his claims, saying that he is going to take a drug test whenever they want him to, claiming that it was all a big setup, and that he was a victim.
Since then, he's made a few returns to organized racing competitions, including the Pro Cup Series, and at local dirt tracks around the northwest of the state of Georgia. He eventually eyed participation in the Superstar Racing Experience, but a deal with Ray Evernham never went through.
😂 zoom in @RayEvernham to read the fine print.. @jeremymayfield_ has a message! @CBSSports @TonyStewart #mayfieldtoSRX2022 https://t.co/KATySXTMDL

— shana mayfield (@shanamayfield) August 7, 2021
Law Troubles and Arrest
In 2011, his dogs attacked a mail carrier who entered his yard, passing the Beware of Dogs signs in an effort to deliver a package that was too large for the mailbox outside; she ended with a few bite marks on her legs and scratches. Jeremy's dogs were put to sleep, and he was ordered to pay $1 million after failing to respond to a lawsuit.
He faced further problems when his estate was raided by sheriff's deputies, who found $100,000 worth of stolen goods, and 1.5 grams of meth residue in a plastic bag in a gun safe. Mayfield faced 28 charges, but eventually pleaded guilty to two counts of misdemeanor possession of the stolen property, and one count of possession of drug paraphernalia.
Net Worth
According to sources, Jeremy Mayfield's net worth is estimated at $100,000, as of early 2023.
Personal Life, Marriage, Wife, Children
Jeremy Mayfield has been married to Shana Sessions since 2003. He was previously married to Christina Keith from 1993 to 2001.
Appearance and Vital Statistics
Jeremy Mayfield has light brown hair and blue eyes. He stands at a height of 5ft 10ins (1.78m), while he weighs approximately 170lbs (78kgs). His vital statistics are unknown, though he has an athletic figure.