• DeVante Swing is a singer-songwriter, rapper and record producer born in 1969.
• He was a member of the R&B quartet Jodeci, and produced songs for other singers.
• He is married to Miranda and has two children.
• He enjoys physical activity, playing tennis and table tennis, and is a fan of fast cars.
• He has an estimated net worth of over $5 million.
Who is DeVante Swing?
American singer-songwriter, rapper and record producer Donald Earle DeGrate Jr, known better as DeVante Swing, was born in Hampton, Virginia USA, on 29 September 1969, so his zodiac sign's Libra. He's probably known best for being a member of the American R&B quartet Jodeci.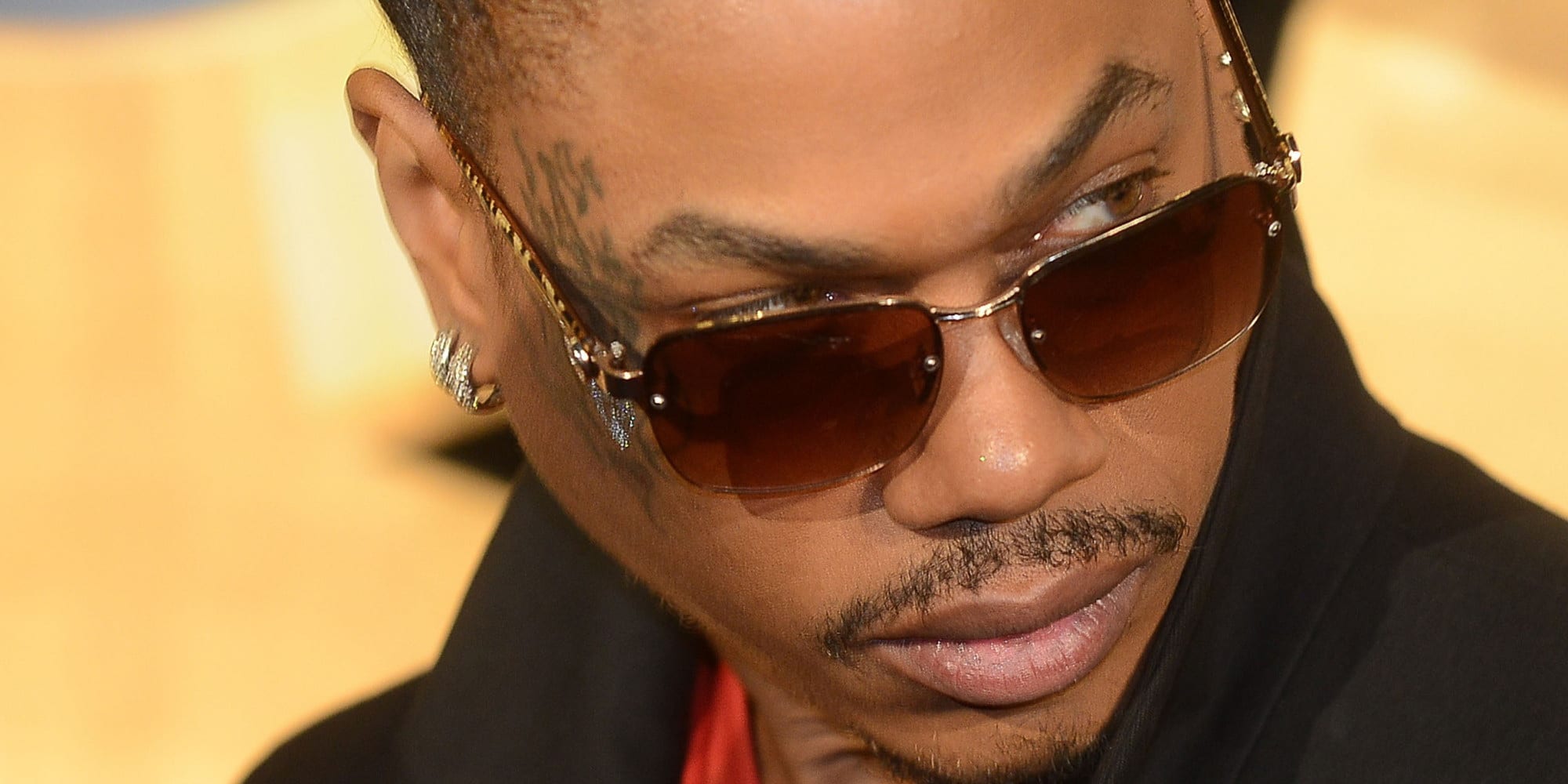 Education and early life
DeVante was raised alongside his brother, American singer and rapper Dalvin Ertimus DeGrate, and another brother Derick DeGrate in Hampton, by their parents Mary and Donald DeGrate; DeVante hasn't shared many details about his family, because they prefer to maintain their privacy.
He studied at a local elementary school in Hampton, and fell in love with singing at quite an early age; DeVante would go to church with his family at least once a week, and he enjoyed listening to the church choir. He went on to attend a local high school at which he became interested in sports, playing both baseball and basketball for the school teams.
DeVante matriculated in 1988, and then chose music over pursuing a college degree.
Jodeci
American musicians Cedric Renard 'K-Ci' Hailey and Joel 'JoJo' Hailey began performing gospel music as Little Cedric & the Hailey Singers in 1983, and then went on to release three albums: "God's Blessings", "I'm Alright Now" and "Jesus Saves". At around the same time, DeVante and his brother Dalvin performed with their family's gospel group Don DeGrate Delegation.
Aged 16, DeVante came to Minneapolis wanting to talk to famous American singer-songwriter Prince, but wasn't allowed to meet him and was unable to find a job, which led him to return home. Upon his return, he, his brother K-Ci, and JoJo founded their quartet Jodeci, which is an abbreviation of their names. They recorded a demo and drove to New York City, where they were signed to Uptown Records; one of their first performances was singing live in the music show "Soul Train" on 11 June 1991.
Jodeci's first album "Forever My Lady", came out on 28 May 1991, and its singles "Come and Talk to Me", "Stay" and "Forever My Lady" all became hits. Their second album "Diary of a Mad Band" followed on 21 December 1993, topping the R&B Albums Chart and reaching #3 on the Billboard 200 Chart; the album was certified double platinum by the Recording Industry Association of America (RIAA), and spawned hit singles "What About Us", "Feenin'" and "Cry For You".
In July 1995, the quartet released their third album "The Show, the After Party, the Hotel", which reached #2 on Billboard 200 and #1 on US R&B Albums; RIAA certified the album platinum in only two months, as it had sold over a million copies.
Jodeci disbanded in 1996, and it wasn't until February 2014 that American record producer and rapper Timothy Zachery 'Timbaland' Mosley revealed that he was working with Jodeci on their new album. They officially reunited on 7 November 2014, performing some of their most popular songs at the Soul Train Awards. On 22 December 2014, Jodeci released their first new song in 18 years, entitled "Nobody Wins", and it was followed by their new single "Every Moment" on 28 January 2015; they then signed a contract with Epic Records, and with Timbaland's help released their new, and latest album "The Past, the Present, the Future" on 31 March 2015.
The quartet then embarked on a reunion tour, starting from 6 June 2015, but haven't released any new albums since.
DeVante Swing pic.twitter.com/gH9Nvrolr4

— ً (@blackityblvck) January 27, 2019
DeVante's solo career
After Jodeci disbanded in 1996, DeVante began writing songs and producing music for other singers. He produced Hi-Five's single "I Just Can't Handle It", as well as several remixes which followed.
DeVante was then credited with discovering several talented musicians, some of whom have since become immensely popular, including Timbaland, Static Major and Missy Elliott.
He was the mentor of famous American rapper Tramar Lacel 'Flo Rida' Dillard at the beginning on his career.
Love life and marriage
DeVante's today a married man and father of two, but can rarely be heard speaking about his love life in public.
He married non-celebrity American Miranda in either the second half of the '90s or the first half of the 2000s, and they have a daughter Dyana and son Justin together; the children are being kept away from the media's attention.
It's believed that DeVante was once romantically linked to American actress Khadijah Haqq, and the late American model Kim Porter, although none of this has been addressed by him; it's also believed that he dated famous American singer-songwriter Madonna in 1995.
DeVante hasn't spoken of his other 'romantic adventures', he's married to Miranda as of January 2023, and they have two children together.
Hobbies and interesting facts
DeVante's followed by more than 1,000 people on Instagram, and has posted close to 200 pictures and videos onto the social media network; most of the content he shares features either him or his fellow musicians performing.
He enjoys being physically active, and works out at the gym multiple times a week.
DeVante rarely plays sports with his friends, but when he does, it's either tennis or table tennis.
He's been to more than 20 US states, mostly for work, and has also travelled to various European countries; DeVante's favorite city to visit is Amsterdam, The Netherlands.
Some of his favorite musicians include Bobby Brown, Stevie Wonder and Bobby Womack, and DeVante's revealed that they all influenced his and Jodeci's music.
He's a fan of fast cars, and his favorite brand's Chevrolet.
DeVante's favorite actors are Morgan Freeman, Denzel Washington and Will Smith, and some of his favorite movies include "Driving Miss Daisy", "The Magic of Belle Isle" and "The Shawshank Redemption".
Height, eyes and wealth
DeVante's age is 53. He has brown eyes and long black hair, is 6ft 2ins (1.9m) tall and weighs about 195lbs (88kgs).
DeVante's net worth's been estimated at over $5 million, as of January 2023.