• Nadine Caridi was born in London, England and moved to New York, US as a child
• She obtained her Masters degree in Psychology and later pursued a PhD
• She met her former husband, Jordan Belfort, through her boyfriend at the time and married him in 1991
• They had two children and lived an extravagant lifestyle before their divorce in 2005
• After divorcing Belfort, she remarried John Macaluso and has a net worth estimated to be close to $5 million
Have you heard about Nadine Caridi?
Though her marriage to former stockbroker and writer, Jordan Belfort, brought her fame and fortune, it also came with its downsides. Nadine has continued to prove herself as a hard worker who has turned her life around, and is now living a healthy happy life.
Her early life
Nadine Caridi was born on 6 November 1962 under the Scorpio sun sign, in London, England. She is both American and British by nationality, and is also Caucasian. She moved to New York, US as a child together with her parents, and spent most of her childhood there. There is no detail about the identity of her parents, if she has any siblings, or how life was for her growing up.
Nadine's Education
She attended John Dewey High school in her state before enrolling at Pacifica Graduate in Santa Barbara, Californis, from where she obtained her Masters degree in Psychology. She later returned to pursue a PhD, awarded in 2015, and has been working as a therapist ever since.
Her Career and achievements
Before she became Dr Nadine, she earned a living through modelling gigs, including as the cover girl for the alcoholic drink 'Miller Lite'. This brought her some attention, and she continued to work in the fashion industry and several ad campaigns. Her fling with Jordan Belfort, who was suspected to be in a shady stock business at the time, focused a lot more attention on her, which didn't necessarily translate to more contracts or jobs.
Her marriage to him further put a halt in her career, because she accompanied him on his many travels.
Her marriage, divorce and children
The pair met through Nadine's boyfriend at the time, an expert car racer named Alan Wilzig, who had taken her to a party hosted by Jordan. He was known for living large and hosting many parties which were alleged to be fuelled by drugs, drinks and women. He was born Jordan Ross Belfort on 9 July 1962, in New York, US. His parents' names are unknown, but he is said to have been raised in a Jewish household, and attended a local high school. Jordan had always had business acumen, raising up to $20,000 before he enrolled in college through his sale of ice. He graduated with a Biology degree from American University, then paid his way to dental college with the money he and his best friend made from their sales.
He followed up on his plan by enrolling at the University of Maryland School of Dentistry, but dropped out after his Dean informed him that dentistry wasn't the best career choice to get very wealthy. He started going from house to house as a salesman of fish and meat, which turned out be a success, but lost it all when he was just 25. A series of setbacks and disappointments pushed him into a fraudulent lifestyle, with the organisation named 'Stratton Oakmont' serving as his stockbroking establishment. He generated billions of dollars through his activity, by defrauding many individuals of their money.
Meeting Nadine must have been memorable to him because though he was still married to his now ex-wife Denise Lombardo, he showed interest in Nadine, and not long afterwards, took her away from her boyfriend.
He divorced his wife, and in 1991 re-married to Nadine. The former model had to retire and stay at home to cater to her family, as the pair welcomed two children, a girl and a boy by the name Cater and Chandler respectively.
They lived an extravagant life, with reports that Jordan bought a yacht which was formerly owned by Chanel, and named it after his wife, "Nadine". Later in 1996, Jordan took the vessel on a cruise together with his wife and their friends without heeding the Captain's advice not to sail due to the weather condition. It began to sink while they were close to a coastal area in Italy. Luckily, no one was hurt as they were all rescued safely by naval officials from Italy.
This incident drew more attention from the public, with the media becoming more interested in their source of wealth, and many speculating that they were probably involved in illegal activities to sustain the opulent lifestyle they were living.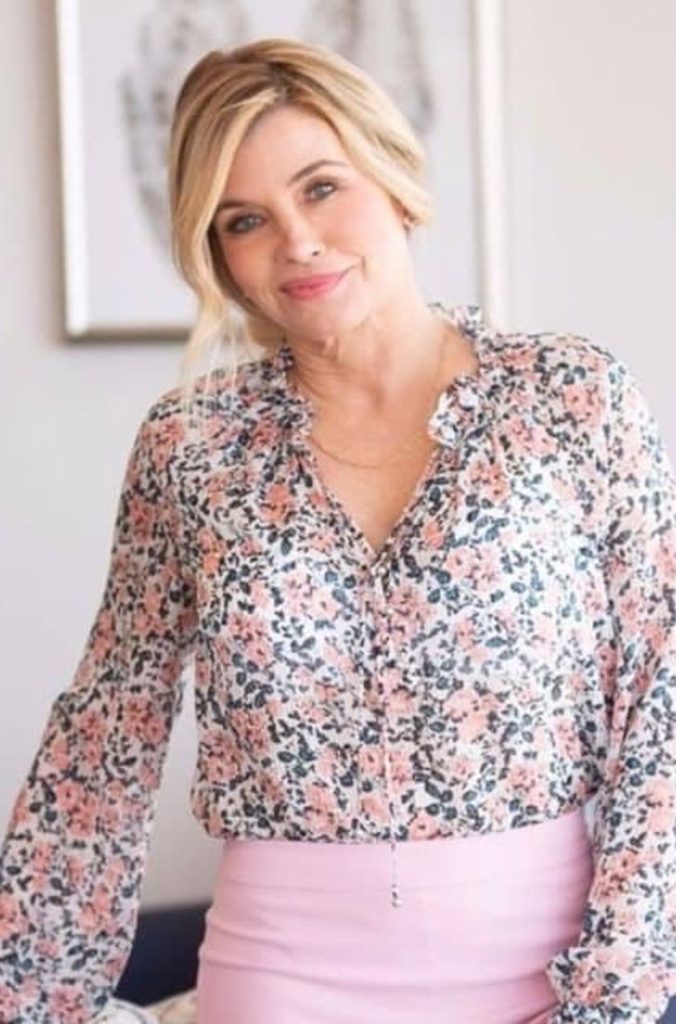 This also drew the attention of the authorities, who began investigations into their activities for years before Jordan was caught red-handed.  In 2003, he was sent to jail for four years, but spent less than two years inside due to his good conduct, and was put on parole with restitution of about $110 million which would go to over 1,500 who fell victim to his fraudulent activities. This was later modified to $10,000 monthly for the rest of his life, due to his financial circumstances.
At this time, the government had seized almost all his possessions leaving him with barely anything, and so he turned to drugs and alcohol for succour. He also began to assault Nadine, and indulge in affairs which led to her decision to divorce him in 2005.
Jordan moved on with his life and became sober. He also wrote the memoir 'The Wolf of Wall Street', which he also produced and is based on his life.
It was later adapted to a movie with the name retaine, featuring some of the best in Hollywood, including Leonardo DiCaprio portraying Jordan and Margot Robbie starring as Caridi. It became a huge success and garnered several awards. He has since released another memoir entitled 'Catching the Wolf of Wall Street' which was so successful that it was translated into almost 20 languages! He continues to motivate others through his story, though some people are still not entirely trusting of him.
Despite the sour treatment she received from her ex-husband, Nadine didn't give up on love.  She later met John Macaluso, a one-time Boss at 'Wizard World', and soon the two began dating. The 22-year gap between them was not an issue, and they later married.  They don't have children together, but John has three children from a previous marriage.
Nadine's awards and recognition
The psychologist is yet to receive any award or recognition from her past years in modelling, or as a therapist, but as a hard-working person it may not be long before she gets some.
Controversies and Scandals
Since Nadine got away from the lavish lifestyle and public divorce from a former money launderer, she has remained under the radar, focusing on her degree and career as a marriage counsellor.
Nadine's hobbies
When she's not working, Nadine loves cooking and eating Italian food, reading her favourites novels, painting, and travelling to luxurious places.
She also loves animals, especially dogs and her favourite colour is red.
Her physical features
The former model is still quite stunning decades after she stopped working, with a height of 5ft 8ins (1.78m) and weighing 140lbs (64kgs), keeping her slim figure through dieting.  Her blonde hair and beautiful blue eyes complement her facial features perfectly; her shoe size is seven.
Her net worth
Nadine's net worth is estimated to be close to $5 million, earned largely through her work as a Psychologist. Her husband on the other hand has a net worth estimated to be about $15 million, which he amassed through a robust career in film making.
Where to find her
She does not shy away from the media and even has a website that is linked to her job as a psychologist. She is also quite active on Instagram, on which she uploads inspirational quotes which her over 9,000 followers like and share.  She also does the same on Twitter, since she joined in 2012, writing motivational and uplifting messages to her over 1,000 followers.