• Levi Zane Miller is an 18 year old Australian actor and model.
• He is best known for his appearance in Hugh Jackman's "Pan" as Peter Pan in 201•
• Miller enjoys playing soccer and other physical activities such as riding motorcycles and surfing.
• He has made appearances in many commercials and movies, with his most recent work being "A Wrinkle in Time" (2018).
• He has earned an estimated $2 million from his acting and modelling career.
Levi Zane Miller is an Australian model and actor, who has appeared in many Australian commercials, but is perhaps best known for his appearance in Hugh Jackman's "Pan" as Peter Pan in 2015.
Age, Early Life, and Education Background
Levi was born under the Libra zodiac sign on 30 September 2002, in Brisbane, Queensland, Australia, which makes him 18 years old as of mid-2021. He was born to his mother Meg Miller and father whose name is yet to be revealed. Levi's mother raised him with his two elder sisters, Tiarnee and Brittany, by herself, as she divorced his father shortly after their boy was conceived.  Meg was a nurse by profession, and worked hard to support her children.
Miller attended Holland Park State school, then joined a Brisbane high school in 2014 from where he matriculated in 2020. Although he rarely attended classes, he used to send his projects and assignments to his teachers via the mail. While in high school, the famed actor joined the soccer and tennis teams, and also appeared in plays whenever his school held one. Miller has shown no interest in joining college or pursuing a degree – it appears that  he is more interested in becoming a popular actor.
As a child, Levi showed great interest in acting, living in the inner suburbs of Brisbane. He was inspired by his sisters who dreamt of becoming successful models, but never did he dream that he would one day become famous.
Levi didn't want to feel left out as he was growing up; this pushed him to follow in his sisters footsteps, and attend various auditions. Between the age of 5-6, Levi became victorious in one of the drama competitions (Peter Pan monologue) that he had been attending. As soon as he started his career as an actor, Miller's mother quit her job as a nurse to support him, together with his sisters.
Hobbies and Interests
Miller is physically active. He spends some of his free time working out, and has signed up for weekly training sessions at the gym. When he played a role in 2016's "Red Dog: True Blue," Miller had to know how to ride a bike. It was then when he learned to ride a motorbike, and has been interested in motorcycles ever since.
Miller enjoys playing soccer, and spends the rest of his free time watching the Premier League matches from the UK. He also finds great pleasure in surfing, and has made it his hobby.
Miller's favorite fruits are rhubarb and lychee.
His favourite destination is Tokyo, Japan.
He has Will Smith as his favourite actor and Natalie Portman as his best actress. His favourite movies are "V for Vendetta" and "Independence Day."
Career and Awards
Levi started modelling at a young age of five. His talent was noticed when he emerged victorious during a drama competition that had a Peter Pan monologue.
The talented blue-eyed Australian boy impressed producers, which made him the most preferred candidate when it came to making commercials. Since he started his career, Levi has had many opportunities coming his way; he was cast in his first role in 2010, in the short film "Akiva", and subsequently made frequent appearances in several other short films.
In 2011, Levi made an appearance in "A Heartbeat Away" comedy musical movie, that starred Isabel Lucas and Sebastian Gregory. He also featured in the TV show "Terra Nova" as General Philbrick during the same year; the TV show was nominated for two awards. The year that followed saw him appearing as Young Billy in "The Great Adventures" short film.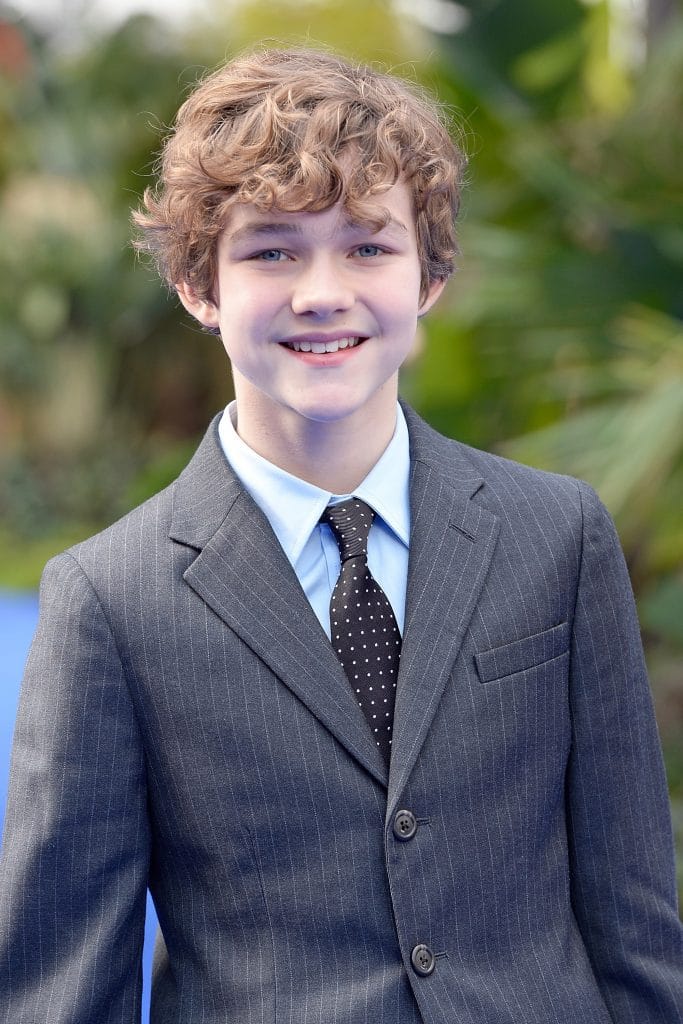 After a few appearances on the screen, Levi stopped acting and took a three-year break, completing his education. He was seen next on the screen in an episode of the action series "Supergirl", namely "How Does She Do It?" In 2016, the Australian actor made other appearances in the "Better Watch Out" horror comedy series, and in "Red Dog: True Blue."
Miller's most recent work dates back to 2018, when he featured in the fantasy movie "A Wrinkle in Time," which starred Oprah Winfrey, and in the year that followed appeared in "American Exit".
Apart from movies and TV shows, Miller has appeared in close to 10 talk shows and several short documentaries.
Awards
Levi's appearance in 2015's "Pan" saw him nominated for the Young Entertainer Award. His appearance in "Better Watch Out" also saw him winning a Jury Prize, for his exceptional performance.  In 2018, Miller got another nomination: Australia's Film Critics Circle Award for his significant contribution to "Jasper Jones."
The accomplished actor is active on Instagram and on Twitter. His Facebook account has a significant number of followers.
Personal Life
It is rumored that Levi was previously dating Maddie Ziegler, an actress, dancer and model, who came into the limelight after making an appearance in the "Dance Moms" reality show that aired from 2011-2016.
The two dated for a while but broke-up after a few months for reasons unknown to the public. In 2017, Levi  was rumoured to be in a relationship with Angourie Rice, a celebrated actress known well for her role in "These Final Hours" and "The Nice Guys." The duo frequently uploaded their photos onto their accounts, however, their relationship only lasted for two months before they broke-up.
Miller is not known to be dating anyone as of 2021, so is currently single.
Like many actors his age, he's largely kept his romantic life away from the limelight, devoting all his efforts and time to improving his skills.
Body Measurements
Levi is an Australian actor of white descent. He stands at a height of 5ft 11ins (1.81m) and weighs around 143lbs (65kgs), with vital statistics are 32-26-32. He has brown eyes and medium long dark brown hair.
Net Worth
Miller has been a professional actor ever since he was a child, and has earned an estimated $2 million from his profession. He became the brand ambassador for "Ralph Lauren" and "Polo" in 2015, and the young actor has garnered a significant amount of wealth from his many appearances in endorsements and commercials.