• Lindsay and Sidney Greenbush are identical twin former child actresses best known for their role as Carrie in the TV series "Little House on the Prairie".
• They grew up on a ranch in Malibu, California, and attended Santa Monica High School and various universities.
• Lindsay and Sidney have both retired from acting, and now have separate careers and hobbies.
• They are both 51 years old, with Lindsay having an estimated net worth of $1 million and Sidney having an estimated net worth of $700,000.
• They have both been inducted into the Hall of Great Western Performers of the National Cowboy and Western Heritage Museum in Oklahoma City.
Lindsay and Sidney Greenbush Wiki Bio
Rachel Lindsay Rene Bush and Sidney Robyn Danae Bush were born in Los Angeles, California USA on 25 May 1970 – their zodiac sign is Gemini, and they hold American nationalities. They are former child actresses, perhaps known best for their combined role as Carrie in the TV series "Little House on the Prairie".
Early lives and education
Lindsay and Sidney are identical twins; their father is Billy 'Green' Bush, a character actor, perhaps known best for having starred in movies such as "The Hitcher", "Five Easy Pieces" and "Critters". They have an older brother, Clay, who is also an actor. During their childhood, Lindsay and Sidney often attended various filming locations with their dad.
They grew up on a ranch in Malibu, California, but they later moved to a condo closer to the "Little House on the Prairie" set.
In 1988, Lindsay and Sidney matriculated from Santa Monica High School; Lindsay then attended California State Lutheran University, from which she graduated in 1992 with a Bachelor's degree in accountancy. She went on to study theatre arts at Moonpark College, but didn't attain a degree, as she dropped out after the first year. Her sister also continued with her studies, and in 1992 earned an Associate's degree in animal science from Pierce College.
Acting careers
Lindsay and Sidney made their acting debut in the 1973 biographical drama "Sunshine", directed by Joseph Sargent, and based on the true story of a mother who discovered that she had terminal cancer, and decided to make a series of audio tapes for her daughter before she dies.
After "Sunshine" was concluded, Joseph Sargent recommended Lindsay and Sidney to the director and actor Michael Landon, who was casting for his series "Little House on the Prairie". Upon meeting them, Landon signed them for the joined role of Carrie Ingalls. The historical western drama is based on the eponymous book series by Laura Ingalls Wilder, premiered on NBC on 11 September 1974, and aired for nine seasons, until 21 March 1983.
The series launched Lindsay and Sidney into popularity, with many fans wishing they had more screen time. In an episode of season five, the sisters appeared together on the screen for the first time during a scene in which Carrie creates an imaginary friend. In 1982, the series was rebranded as "Little House: New Beginnings", but Lindsay and Sidney weren't in the cast. Following the success of "Little House on the Prairie", the twins appeared in numerous commercials, for brands such as Doublemint Gum, Mattel Toys and Kentucky Fried Chicken.
In 1983, Lindsay guest starred in an episode of the crime drama series "Matt Houston", playing a victim of abuse. In the following year, her sister Sidney appeared alongside Lillian Gish and O. J. Simpson, in the comedy film "Hambone and Hillie".
The sisters frequently auditioned together during the 1980's, but they were most often faced with rejection from casting directors, who either thought they were too old for child roles, or didn't want to choose between the two. This led Lindsay and Sidney to retire from acting, and focus on their education instead.
Love life and relationships
After dropping out of Moonpark College in 1993, Lindsay moved to Taos, New Mexico. Before moving back to California a few years later, she had been in a relationship with an anonymous man from Taos, with whom she has a daughter, Katelynn Danae. Lindsay later found work as a horse trainer in Simi Valley, California, where she met her first husband, Frank Dornan.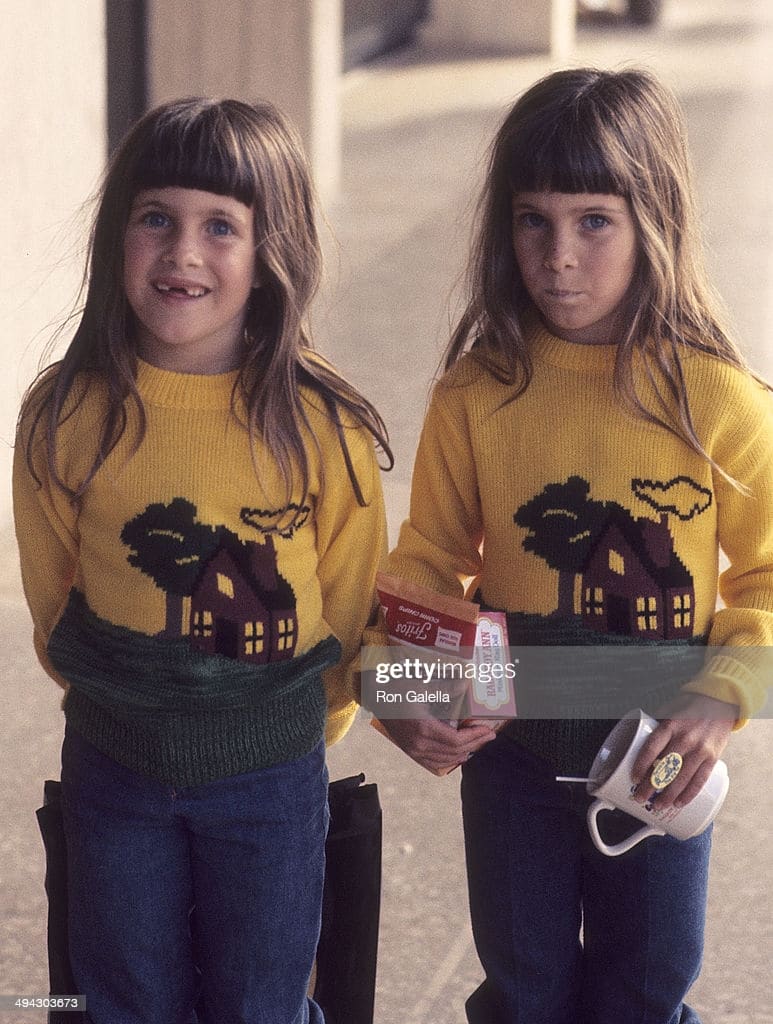 She has been married to her second husband, Daniel Sanchez, since 2014, the two had first met during the filming of "Little House on the Prairie"; at the time, Daniel was a child who lived nearby, and he frequently visited the set, while Michael Landon even allowed him to watch the filming. Daniel reconnected with Lindsay decades later, and they exchanged vows under the same tree that was the site of their first meeting.
Sidney was married to the police officer Charles Caraccilo, between 1992 and 1998. Two years after the divorce, she married the horse breeder and veterinarian, William 'Rocky' Foster.
They were together for nine years, until William committed suicide in May 2009. Apparently, they had marriage issues, and Sidney told him that she wanted a divorce, two days prior to his death.
Sidney doesn't have children, and currently appears to be single.
Where are they now?
Lindsay currently resides with her husband on their ranch near Malibu, and works as an equine iridologist, while doing property management on the side. She has also volunteered for Kid Gloves Boxing of Simi Valley, a non-profit organization which encourages children to participate in sports.
After graduating college, Sidney pursued a career in pro-rodeo, and became a member of the Women's Professional Rodeo Association. She also professionally breeds, trains and sells American Quarter horses, at her ranch in Littlerock, California.
Hobbies and interesting facts
The opening scene of "Little House on the Prairie" featured a scene in which Sidney is falling over. 'Robyn actually fell because she had her shoes on the wrong feet. But Michael Landon ended up loving it. It was a natural accident and it became so treasured', her sister told during an interview.
Both sisters have a great interest in horses, having started riding when they were three years old.
In 1998, they were inducted into the Hall of Great Western Performers of the National Cowboy and Western Heritage Museum in Oklahoma City.
Sidney is one of the top ranked barrel racers in the USA.
Lindsay has picked up amateur boxing as a hobby, and is also trained in martial arts.
Appearance, age and net worth
The twins are 51 years old. Linsay has long brown hair and brown eyes, is 5ft 3ins (1.6m) tall, and weighs around 132lbs (60kgs). As of July 2021, her net worth is estimated at more than $1 million.
Sidney has long brown hair with blonde highlights, and has brown eyes. She's 5ft 4ins (1.62m) tall, and weighs around 140lbs (63kgs). As of July 2021, her net worth is estimated at more than $700,000.