-Lisa Loring was born in Kwajalein, Marshall Islands on February 16th, 1958.
-She is best known for her role as Wednesday Addams in the critically acclaimed family comedy series "The Addams Family".
-She has had roles in 16 movies and TV series.
-She has been married 4 times and has 2 daughters.
-She is currently 64 years old and her net worth is estimated to be over $500,000.
Who is Lisa Loring?
American actress Lisa Loring was born Lisa Ann DeCinces in Kwajalein, Marshal Islands on 16 February 1958, so her zodiac sign's Aquarius. She's had roles in only 16 movies and TV series, and is probably still best known for her playing of Wednesday Adams in the critically acclaimed family comedy series "The Addams Family", which starred Carolyn Jones, Jackie Coogan and John Astin, and was created by David Levy. It follows the lives of members of a rather strange family, the series aired from 1964 to 1966 and won two of its five award nominations.
On Wednesday let's not forget Lisa Loring. The original Wednesday Addams. Still beautiful pic.twitter.com/S4z9dBM6WL

— Kane's Street Smarts (@FrankKane11) July 7, 2021
Education and early life
Lisa was raised as an only child in Hawaii, by her mother who was serving in the US Navy while Lisa was growing up; her father was also in the Navy, but Lisa's parents divorced not long after she was born. Her mother was an alcoholic, and died aged 34 in 1974.
Lisa and her mother moved to Los Angeles, California when Lisa was three years old, and she was six when she made her debut TV series appearance, playing Cindy Norcross in the episode "Maybe Love Will Save My Apartment House" of the drama "Dr. Kildare"; she was six and seven while shooting for "The Addams Family".
Lisa acted throughout her entire education, she studied at a local high school in Los Angeles and matriculated in 1976; she didn't attend college.
Roles in TV series
Lisa played Suzan 'Suzy' Pruitt in the 1966 comedy "The Phyllis Diller Show", and the same year saw her portray Felicia in the episode "The Montori Device Affair" of the action adventure comedy "The Girl from U. N. C. L. E.", created by Sam Rolfe, and which starred Stefanie Powers, Noel Harrison and Leo G. Carroll. It follows the life of United Network Command's agent April Dancer, and the series aired its 29 episodes in 1966 and 1967.
In 1978, Lisa played Maria in the episode "The Flight of the Great Yellow Bird/The Island of Lost Women" of the family adventure "Fantasy Island", and then Lois in the 1979 episode "Indoctrination of Evil" of the crime mystery series "Barnaby Jones".
She's had only a single other TV series role. Lisa played Cricket Montgomery Ross in seven episodes (1980-1983) of the romantic drama "As the World Turns", which starred Jon Hensley, Ellen Dolan and Elizabeth Hubbard, and was created by Irna Phillips. It follows the wealthy Stewart and Hughes families, the series aired from 1956 to 2010, and won 90 of its 546 award nominations.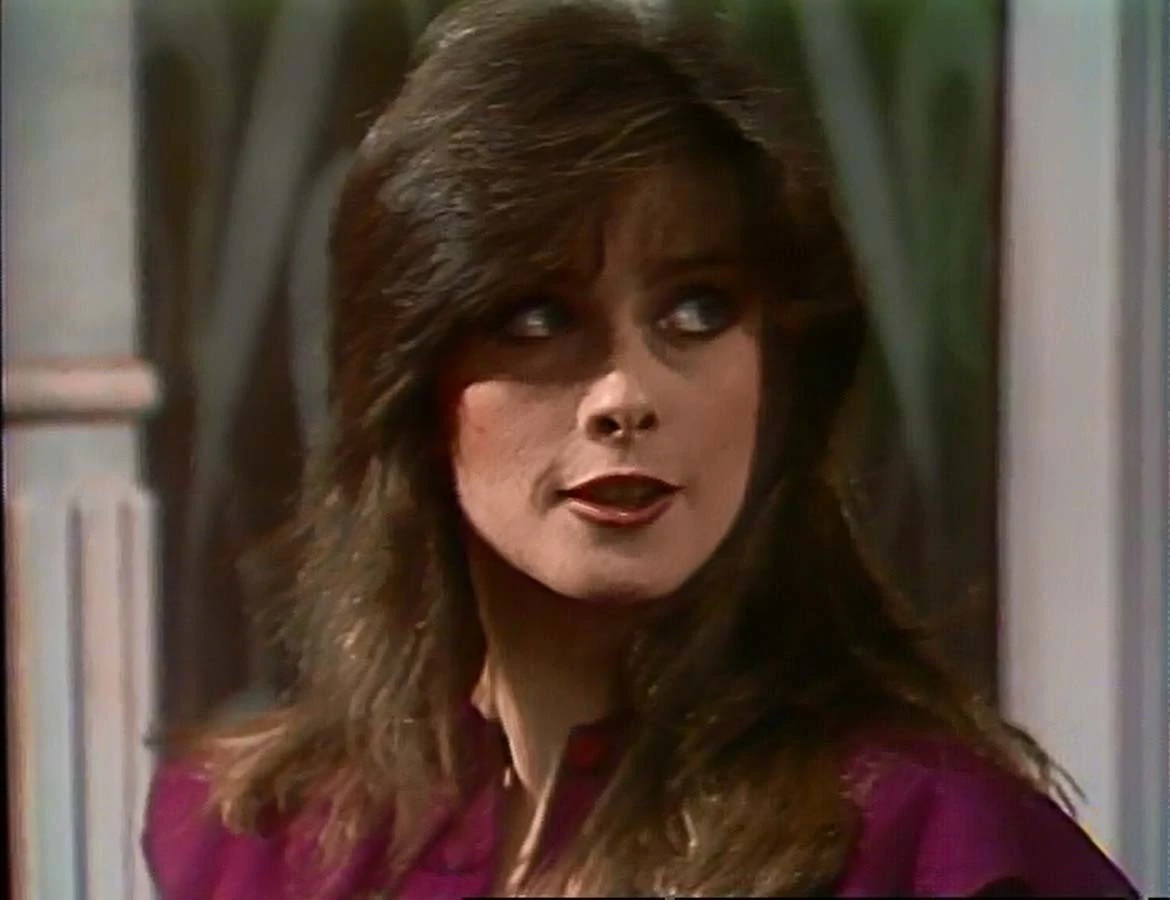 Roles in movies
Lisa's debut film role was playing Wednesday Addams in the 1977 horror comedy "Halloween with the New Addams Family", and the following year saw her play Sherry in the comedy "Annie Flynn".
In 1981, she appeared as Sexy Girl in the drama "Gabe and Walker", and gained recognition in 1987, when cast to portray the lead character Dory in the horror "Blood Frenzy", directed by Hal Freeman, and which also starred Wendy MacDonald and Tony Montero; it follows a maniac who's trying to murder a group of teenagers. In the same year, Lisa played the supporting character Roxey in the action drama "Savage Harbor".
She was then cast to appear in the 1989 horror "Iced", and the 1992 pornographic movie "Layin' Down the Law" (non-sex role), and her following role came 12 years later, when she portrayed Vera in the 2014 science fiction horror comedy "Way Down in Chinatown". It was written and directed by Eric Michael Kochmer, starred Stephanie Sanditz, Justin Dray and Maria Olsen, and follows a married couple who are trying to produce a theatre play while the world's ending around them.
Lisa's since had only a single film role: she played Miss Rhonda in the 2015 horror comedy "Doctor Spine".
Although having no roles in the past seven years, Lisa hasn't officially retired from acting.
Other credits
Lisa co-wrote the 1986 biographical pornographic movie "Traci's Big Trick".
She worked in the make-up department of the 1985 pornographic movie "Bi-Coastal", the 1986 pornographic film "Traci's Big Trick" and the 1989 pornographic movie "Blowing in Style".
Some of the talk-shows in which Lisa's made a guest appearance include "The Oprah Winfrey Show", "The Dr. Susan Block Show" and "Scream Queen Stream".
Love life and marriages
Lisa's been married four times. Her first husband was her childhood crush Farrell Foumberg; they wed in 1973 when Lisa was 15 years old, and gave birth to their daughter in the same year, but then divorced in 1974.
Lisa's second husband was American actor Doug Stevenson; they exchanged vows in 1981 and she gave birth to their daughter, but they divorced in 1983.
Her third husband was American pornographic actor Jerry Butler; they married in 1987, and what led to their 1992 divorce was Lisa's dissatisfaction with Jerry's involvement in the pornographic industry.
Lisa married non-celebrity American man Graham Rich in 2003 – they divorced in 2014.
She seems to be single as of December 2022, has been married four times, and has a daughter with her first husband Farrell Foumberg, and another daughter with her second husband Doug Stevenson.
Interesting facts and hobbies
Lisa worked for a hotel chain as their public relations manager in 2002.
She credits her success in the film industry to American actor, screenwriter and director John Astin, who cast her in the series "The Addams Family".
Lisa and American rapper and actor Ice-T were born on the exact same day.
She's revealed that she'd love to appear in a Quentin Tarantino movie, as he's her favorite director.
Some of Lisa's favorite actors are Leonardo DiCaprio, Joaquin Phoenix and Clint Eastwood, and a couple of her favorite movies include "The Aviator", "The Beach" and "Gangs of New York".
Height, eyes and wealth
Lisa's age is 64. Her hair and eyes are brown, she's 5ft 8ins (1.73m) tall and weighs about 165lbs (75kgs).
Lisa's net worth's been estimated at over $500,000, as of December 2022.