Lucas Cruikshank:
• American YouTube star and actor best known for creating the character Fred Figglehorn
• Pioneered being internet famous, first YouTuber to reach one million subscribers
• Still active on YouTube producing short comedy videos and daily vlogs
• Openly gay, in a relationship with Matthew Fawcus since 2012
• 5ft 8ins (1.73m) with an athletic figure
Who is Lucas Cruikshank?
Lucas is an American YouTube star and actor, perhaps best known to the world for creating the character Fred Figglehorn, a six-year-old who lives in a dysfunctional family and has anger management issues. Lucas is a pioneer in being internet famous, paving the way for all YouTubers out there, as he was the first YouTuber to reach one million subscribers.
Although his "Fred" YouTube channel is not active anymore, Lucas has continued starring on YouTube with more than three million subscribers on his official channel.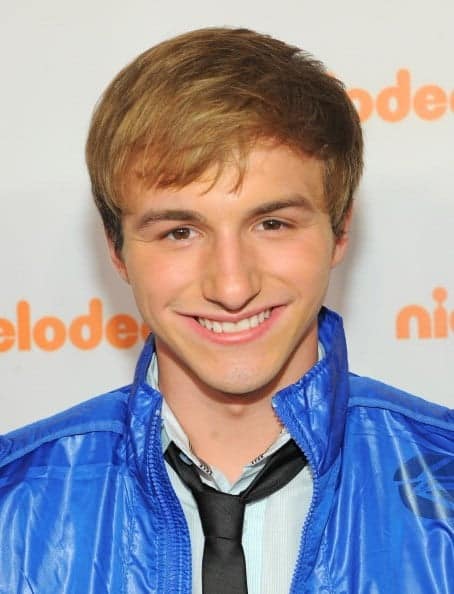 Where is Lucas Cruikshank Now? What Happened to Him?
Lucas stopped producing Fred-related content almost a decade ago, but his character lives on, and you can still access the old videos.
Nevertheless, Lucas is still active on YouTube producing short comedy videos, and daily vlogs sharing details from his personal life. His most recent video, "Testing 5 Minute Crafts and Losing Braincells" was released in early 2023, and has already generated around 100,000 views.
Lucas Cruikshank Wiki: Age, Childhood, and Education
Lucas Alan Cruikshank was born on 29 August 1993, in Columbus, Nebraska, USA, the son of Dave Alan Cruikshank and his wife Molly Jeanne. He is one of six children, with whom he grew up in his hometown, and where he went to Lakeview High School. After matriculation, he didn't enroll in any university, as he focused on his career.
Career Beginnings
Before making a name for himself, Lucas was a part of the JKL Productions YouTube channel, started by his twin cousins Jon and Katie Smet. As their popularity increased, Lucas was immersed in succeeding as a YouTuber, always trying new ideas, and starting testing several characters in his videos.
After a few tryouts, the character of Fred Frigglehorn, a six-year-old who lives with his grandmother and mother who is a drug addict, was first introduced to the broader public on 30 October 2006.
The initial popularity of the character Fred made Lucas rethink his approach to the whole YouTube thing, and choose to leave JKL production and venture out on his own.
Rise to Prominence
He created the Fred channel in 2008, onto which he moved all the Fred-related videos. The first official video of the Fred series was uploaded on 1 May 2008, entitled "Fred on May Day", which now has more than 20 million views.
His character was becoming increasingly popular, leading to a sponsorship deal with Zipit Wireless Messenger for the first season of the web show. Moreover, Lucas was hired by Walden Media to promote the film "City of Ember", and the sci-fi novel on which the film was based. Tim Robbins made a cameo appearance in one of the episodes.
His next collaboration was with Nickelodeon on "iCarly" in the episode "iMeet Fred", aired on 16 February 2009.
As the year progressed, the number of his followers increased, and he filmed the full-length movie entitled "Fred: The Movie", which was eventually aired on Nickelodeon on 18 September 2010, and which follows Fred in his attempt to make a popular girl fall in love with him. Despite the negative reviews, the film is popular to this day with fans of the character. His co-stars included Pixie Lott, Jake Weary and John Cena, among others.
Thanks to the popularity of the film, Lucas was approved for the sequel "Fred 2: Night of the Living Fred", which aired on 22 October 2011. Unlike the first film, this one has a horror background, as Fred tries to decipher whether his new music teacher is a vampire. Some of the actors that appeared in the film include Siobhan Fallon Hogan, Seth Morris and Ariel Winter, among many others.
The third and last film of the franchise, "Fred 3: Camp Fred" came out in 2012, while Nickelodeon also produced the short-lived TV series "Fred: The Show" the same year, which spanned 24 episodes.
Win your free Fred 3: Camp Fred DVD signed by Lucas Cruikshank! Contest details here: http://fredfigglehorn.com/contest/

Posted by Fred on Wednesday, November 28, 2012
During his work with Nickelodeon, Lucas also appeared in the episode of "Hannah Montana", and starred as Marvin Forman in the TV comedy series "Marvin Marvin", an alien adjusting to human life.
His popularity as Fred was dying down, and he focused on other interests, sporadically uploading new Fred-related content. After abandoning the complete Fred story for a few years, his last appearance as Fred was in the 2014 video "Lucas Defeats Yuksung", putting an end to the Fred franchise.
Nevertheless, Fred's channel was revived, featuring uploads made by children, who created different series, including "Questions My Parents Won't Answer", ending in 2015.
Other Work
From 2013 to 2014, he collaborated with Jennifer Veal on a number of videos, which were uploaded to his channel, then entitled 'Lucas and Jenny". However, Jenny left the channel in November 2014, and he changed the name of the channel to 'lucas', and in 2019 to 'Lucas'. He has continued to upload new material until the present day.
His videos have attracted more than 225 million views. Some of his most popular videos include "Reacting to Fred Videos", with 12 million views, then "Are You Gay?!?", with just over 5.5 million views, and "Tattoo Prank on Parents", with just under five million views, in addition to many other videos that have only increased his popularity.
He often collaborates with his brother Jacob Cruikshank, who is a famous YouTuber in his own right with more than 660,000 subscribers on his channel.
about to milk some cows on da farm pic.twitter.com/1rYUvZButN

— Lucas (@LucasCruikshank) January 3, 2021
Net Worth
According to sources, Lucas Cruikshank's net worth is estimated at $5 million as of early 2023, earned through his career as a YouTuber and actor.
Personal Life, Dating, Gay, Boyfriend
Lucas is openly gay; he came out publicly in 2013 in a video he made with Jennifer Veal, saying that his friends and family have known it for several years, and that he didn't feel the need to share it on the internet until that moment.
In 2012 he met Australian model Matthew Fawcus in one of the clubs in the USA. The two started dating, and have been together ever since.
Appearance and Body Measurements
Lucas Cruikshank has light brown hair but now shaves his head, and his eyes are brown. He stands at a height of 5ft 8ins (1.73m), while he weighs approximately 145lbs (65kgs). His vital statistics are unknown, but he has an athletic figure, as he spends a lot of time working out.