• Nancy Ellen Walls Carell was born on 19 July 1966 in Cohasset, Massachusetts USA.
• She is an actress, comedienne and screenwriter, who is best known for her role in The Office.
• She is married to actor and comedian Steve Carell and they have two children together.
• Her net worth is estimated to be over $80 million.
• She is a philanthropist and lover of animals, and enjoys watching animated comedy series.
Who is Nancy Carell?
American actress, comedienne and screenwriter Nancy Ellen Walls Carell, was born in Cohasset, Massachusetts USA, on 19 July 1966, so her zodiac sign's Cancer. She has 12 acting credits, and is perhaps best known for her playing of Carol Stills in seven episodes (2005-2013) of the hit mockumentary series "The Office", which Stephen Merchant, Ricky Gervais and Greg Daniels created, and which starred John Krasinski, Jenna Fischer and Steve Carell. It follows the lives of several office workers, and won 56 of its 251 award nominations.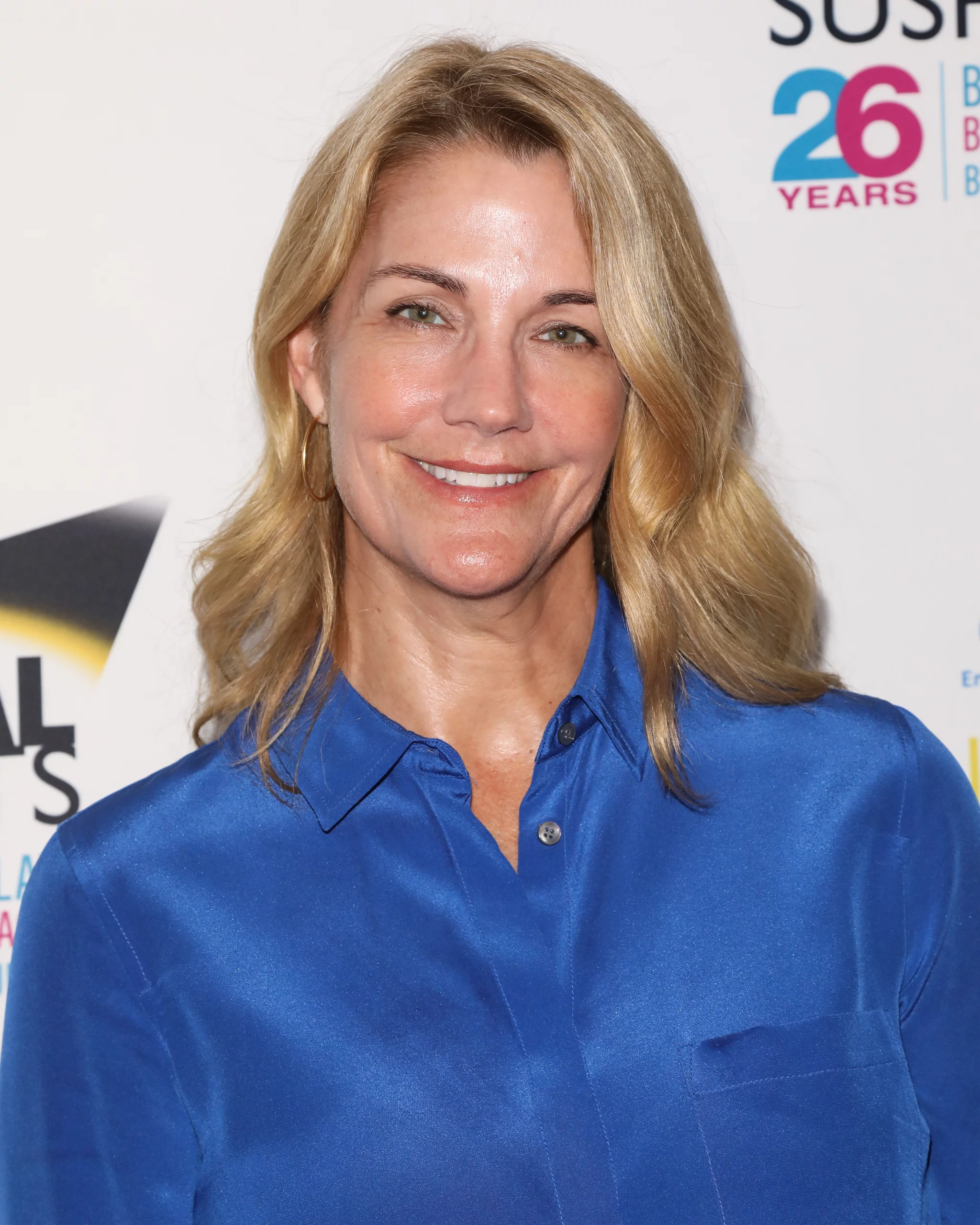 Education and early life
Nancy was raised in Cohasset by her father Robert and mother Carol Walls, and because she hasn't spoken of having siblings, most of Nancy's fans believe that she's an only child. Her parents prefer to avoid the media, but apparently Robert's an engineer, and Carol a restaurateur.
Nancy became interested in comedy while attending a local high school, and was also into dancing, singing and acting with the school's drama club. She matriculated in 1984, and then enrolled at Boston College, where she performed comedy with the improv troupe My Mother's Fleabag; Nancy graduated in 1988, and then focused on pursuing a comedy and acting career.
Prior to making her first TV series and movie appearances, she often performed stand-up comedy at the improv theatre The Second City.
Roles in TV series
Just as most other famous comedians, Nancy had her start with the critically acclaimed musical comedy "Saturday Night Live", which has each episode hosted by celebrity guests; she appeared in 17 episodes in 1995 and 1996.
In 1998, Nancy appeared in the episode "Pearce's New Buddy" of the comedy "Late Line", and the year 1999 saw her play various characters in all three episodes of the musical comedy "Random Play", which starred Michael Ian Black, Michael Showalter and David Wain, and follows a group of friends as they're mocking the music industry.
The year 2007 saw Nancy play Marcia in the episode "T-Bones TV" of the comedy "The Naked Trucker and T-Bones Show", and in 2009, she voiced the lead characters Helen Goode and Clothing Store Manager in the popular animated comedy "The Goode Family". It was created by John Altschuler and Dave Krinsky, also starred Mike Judge and Linda Cardellini, and follows a family who are obsessed with doing 'the right thing'.
In 2012, Nancy portrayed Davinia in the episode "Hello, I'm Davinia" of the short comedy "Georgia", and has had only one other TV series role: she played Mrs Perry in the 2016 episode "Electoral Dysfunction" of the popular crime action comedy "Angie Tribeca". She and her husband Steve Carell created the series, which starred Rashida Jones, Jere Burns and Andree Vermeulen, and follows detective Angie Tribeca as she's investigating a number of baker suicides, as well as the murder of a ventriloquist. The series aired from 2016 to 2018, and was nominated for four awards.
Roles in movies
Nancy's debut film role was her playing of Flight Attendant in the critically acclaimed 2003 comedy "Anger Management", which Peter Segal directed, and which starred Marisa Tomei, Adam Sandler and Jack Nicholson. It follows businessman Dave Buznik who's been ordered by the judge to enter an anger management program – the film won two of its six award nominations.
The year 2005 saw her play Health Clinic Counselor in the romantic comedy "The 40-Year-Old Virgin", which starred her husband and won 10 of its 29 award nominations, then in 2011, Nancy played Helen's Tennis Partner in the romantic comedy "Bridesmaids", which won 25 of its 99 award nominations, including two Oscar nominations for Best Writing, Original Screenplay and Best Performance by an Actress in a Supporting Role (Melissa McCarthy).
Nancy's appeared in only one other movie: she played Linda in the 2012 adventure comedy "Seeking a Friend for the End of the World", written and directed by Lorene Scafaria, and which starred her husband Steve, Keira Knightley and Melanie Lynskey. It follows a man who's trying to reunite with his high school sweetheart before an asteroid hits Earth; the film was nominated for three awards.
Other credits
Nancy was featured in the 2003 mini-series "I Love the '70s", and the TV specials "2006 MTV Movie Awards" and "2016 Golden Globe Arrivals Special".
Some of her recent talk-show appearances have been in "Extra", "Entertainment Tonight" and "Some Good News".
Love life and relationships
Nancy and famous American actor and comedian Steven John 'Steve' Carell married in a large ceremony on 5 August 1995; the two met when Steve was teaching at The Second City Training Center, and she was his student.
On 26 May 2001, Nancy gave birth to their daughter Elisabeth Anne, and their son John followed in June 2004.
Neither Nancy nor Steve have spoken of other people whom they've perhaps dated – Nancy's married to Steve Carell as of December 2022, and they have two children together.
Interesting facts and hobbies
Nancy doesn't have an Instagram account, as she's not a big fan of social media networks; one can still find her fan Instagram account, which is today followed by close to 500 people, and there are nearly 50 pictures uploaded onto it.
She's physically highly active, and has completed several half-marathons; there are a couple of pictures uploaded onto the internet, which show her holding trophies.
Both Nancy and Steve are philanthropists, and have donated money to various charity organizations.
She's a huge lover of animals, and her favorites are dolphins.
Nancy enjoys watching animated comedy series, with "Rick & Morty" and "The Simpsons" being her favorites. Her favorite actors are Jim Carrey and the late Robin Williams, and some of her favorite films include "Dark Crimes", "Mr. Popper's Penguins" and "Good Morning, Vietnam".
Height, eyes and wealth
Nancy's age is 56. She has green eyes and long blonde hair, she's 5ft 8ins (1.73m) tall and weighs about 150lbs (69kgs).
Nancy and her husband's shared net worth's been estimated at over $80 million, as of December 2022.