• Raymond Cruz is a 61 year old actor born in Los Angeles, California
• He read extensively during his childhood to avoid joining gangs
• He is an animal lover and enjoys painting, building, and riding motorcycles
• He is best known for his roles in "The Closer" and "Breaking Bad"
• His net worth is estimated to be around $4 million
Raymond is an American actor, who is perhaps best known for portraying Detective Julio in the police procedural series "The Closer", and the drug lord, Tuco Salamanca, in the acclaimed crime drama series "Breaking Bad."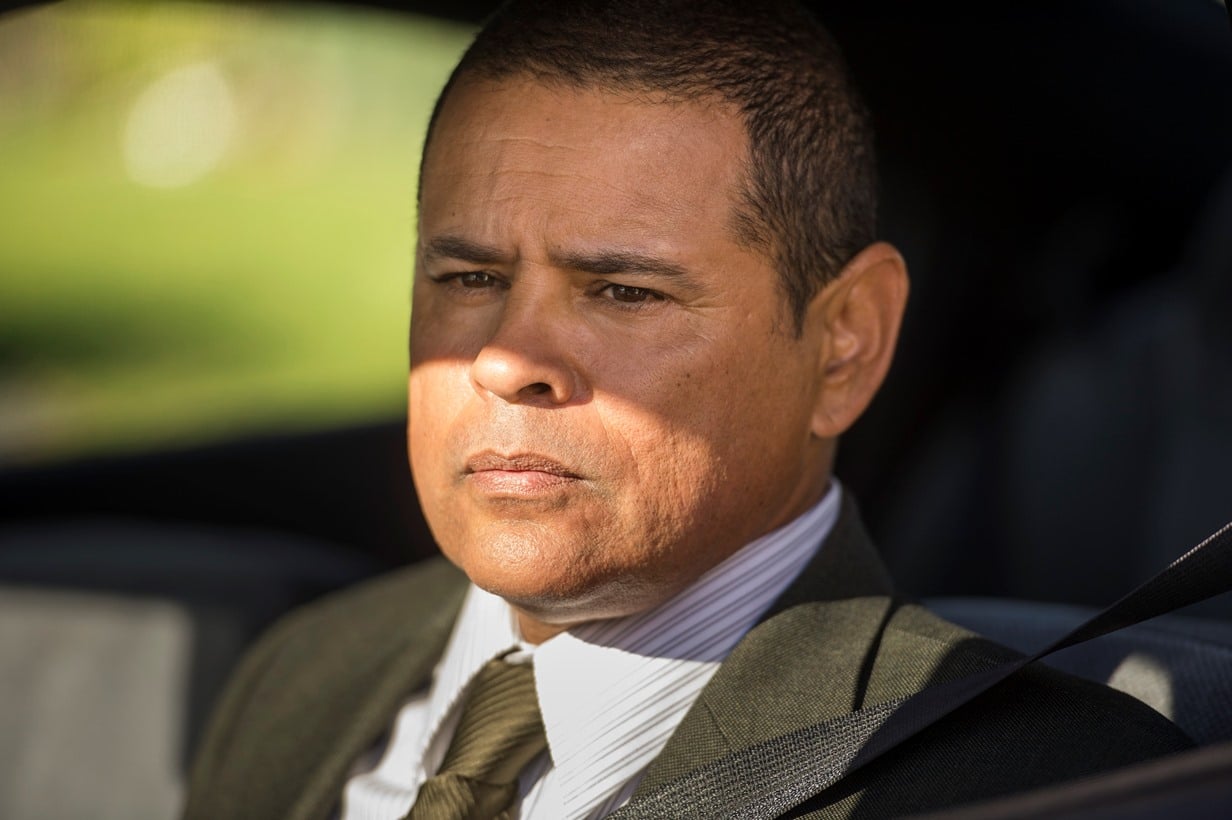 Age, Early Life, and Education Background
Raymond Cruz was born under the Cancer zodiac sign on 9 July 1961, in Los Angeles, California, and is 61 years old as of 2023. He hasn't revealed the names of his parents, who emigrated from Mexico. The actor spent his childhood in East Los Angeles, an area that frequently saw gang activity, and some of his relatives are alleged to be members of the Barrio South Gate and Maravilla street gangs. In a previous interview with The Daily Beast news, he revealed that he witnessed his first shooting when he was 12, and that he saw the victim's 'brains come out from the back of his head.' Cruz is a Roman Catholic.
Cruz developed an interest in American literature when he was a teenager, and kept himself busy reading books to avoid joining local gangs. His favorite book is "To Kill a Mockingbird," which was published by Harper Lee in 1960.
Regarding his education, Cruz went to East Los Angeles College (ELAC), located in Monterey Park, where he studied writing and was actively involved in theatrical work. He is fluent in both Spanish and English.
Hobbies and Interests
Raymond is an animal lover and owns a pet dog.
He is also a bike enthusiast, who takes pride in building and riding motorcycles. Previously, he took two years to refurbish a 1972 Moto Guzzi Eldorado.
He enjoys painting in his spare time.
Film Appearances
1987-1999
Cruz made his film debut as Sam in the 1987 American comedy, "Maid to Order." In 1990, he portrayed The Messager in the Joe Dante-directed American black comedy "Gremlins 2: The New Batch", which was the sequel to the 1984 movie, "Gremlins." 1991 and '92 were very busy years for him, as he appeared in eight films, including the romantic thriller "Dead Again," the John Flynn-directed action "Out of Justice," the drama "Judgement," and the Steven Seagal-action thriller, "Under Siege."
Cruz appeared in several more movies before the century ended, mostly playing the roles of soldiers, including the 1996 action thriller "The Rock," which starred Nicholas Cage, Sean Conner, and Ed Harris, the 1997 Western film "Last Stand at a Saber River," and 1999's "From Dusk till Dawn 2: Texas Blood Money", among others..
2000 – Present
Raymond's fame skyrocketed when he was cast alongside Denzel Washington, Ethan Hawke and Dr. Dre in the Antonie Fuqua-directed crime thriller "Training Day" in 2001; the film received critical acclaim, and had a box office collection of over $100 million against a budget of $45 million. In 2002, he appeared alongside Arnold Schwarzenegger, Cliff Curtis and John Leguizamo in the action thriller, "Collateral Damage", and was subsequently cast as Raphael Garcia in Quentin Tarantino's action film "My Name Is Modesty" in 2004, which was followed by an appearance in "Havoc" in 2005. Cruz then focused on TV appearances, but some of his next notable film appearances have been in the thriller "Wander" in 2020, and the drama "Blue Miracle" in 2021.
TV Appearances
Raymond made his TV debut in the episode "Down to a Sunless Sea" of the fantasy-drama "Beauty and the Beast" in 1988. He appeared in single episodes of various shows in the late '80s and early '90s, before he landed the recurring role of Johnny in 16 episodes of the educational series "The Eddie Files" from 1995 – 2000. In 2002 and 2003, he was cast as Ray Sanchez in three episodes of the Bonnie Bedelia-starring police procedural drama "The Division" before he landed the role of Marcos Trejo in two episodes of "CSI: Miami."
One of Raymond's greatest roles was in the police procedural drama "The Closer," in which he played Detective Julio Sanchez, appearing alongside Kyra Sedgwick in a total of 105 episodes from 2005 to 2012. Concurrently, he was cast as Paco in five episodes of the sitcom "My Name Is Earl" in 2007 and 2008, and Tuco Salamanca in four episodes of the acclaimed Vince Gilligan's crime drama "Breaking Bad," which starred Bryan Cranston as Walter White, Aaron Paul as Jesse Pinkman, and Dean Norris as Hank.
2011 saw Cruz playing Memo in seven episodes of "Los Americans", and his next major role was in "The Closer" spin-off, "Major Crimes", in which he reprised his role of Julio Sanchez in 105 episodes from 2012 to 2018. Subsequently, he appeared in three episodes of both "Lauren" and the "Breaking Bad" spin-off, "Better Call Saul."
Award and Nominations
In 2006 and 2009, Raymond scooped two Imagen Foundation Awards for Best Supporting Actor for his performance in the drama "The Closer." His appearance in the drama also saw him win four consecutive Screen Actors Guild Award nominations for Outstanding Performance by an Ensemble in a Drama in 2008, '09, '10, and '11. He was nominated for an Academy of Science Fiction, Fantasy, & Horror Films for his appearance in "Breaking Bad" in 2010, and moreover, he was nominated for an Indie Series Award in the category of Best Supporting Actor for his appearance in "Los Americans."
Personal Life
Raymond is now married to his long-term girlfriend, Simi Mehta. They dated for several years and eventually exchanged vows in a private wedding that was attended only by family and close friends in the early 1990s. His wife has tried her hand at acting; she's appeared in the films "Face of Evil" and "Grand Avenue", and in an episode of the series "The X-Files." Mehta has been very supportive of Cruz's career – he formerly revealed that it was his wife who urged him to take the role of bad guy Ariel Castro in the film "Cleveland Abduction", saying 'My wife vehemently asked me not to do it. Then she read the script and the book, and she changed her tune to, "Oh my God, you have to play this part!" …she said, "If you don't play the devil, the people aren't going to care about the victim…"'
The couple prefers to lead a private life, and it's unclear whether they've welcomed any children together.
Height, Weight, and Physical Appearance
Raymond is of Hispanic ethnicity, and has a set of black eyes. and black hair. He weighs approximately 160lbs (73kgs) and is 5ft 6ins (1.68m) tall. Moreover, he wears shoe size 10 (US).
Net Worth
Raymond has been active in the showbiz industry since 1987 and has made a name for himself while earningd a decent sum. His net worth is approximately $4 million as of 2023.