-Richard Beymer is an American actor, painter, and filmmaker.
-He was born in Avoca, Iowa in 1938 and attended North Hollywood High School.
-He is a fan of the arts and practices Transcendental Meditation.
-He rose to prominence in 1959 with a starring role in 'The Diary of Anne Frank' and a contract with 20th Century Fox.
-He has acted in several films, series, and documentaries and is worth an estimated $17 million.
Richard Beymer is an American actor, painter and filmmaker, who is perhaps best known for his appearances in the films "West Side Story", "The Diary of Anne Frank", and the series "Twin Peaks."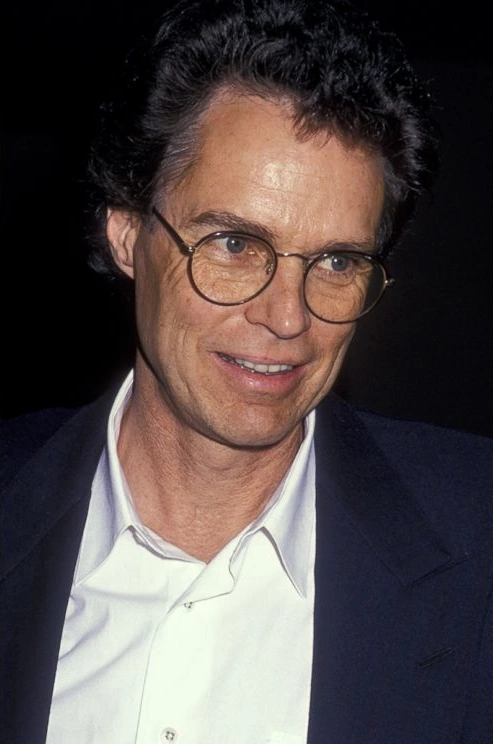 Age, Early Life, and Education Background
George Richard Beymer Jr. hails from Avoca, Iowa USA, and was born under the Pisces zodiac sign on 20 February 1938, which makes him 85 years old as of 2023. He was born to Eunice Beymer and her husband, George Richard Beymer, who was a printer. His family relocated to Los Angeles, California when he was two years old. He follows the Christianity religion.
Beymer attended a local elementary school before he joined North Hollywood High School. He developed an interest in acting while he was there, and appeared in several productions. Richard honed his acting skill at Actors Studio.
Hobbies and Interests
Richard is a big fan of the arts and has devoted most of his time to painting. He's also a talented sculptor.
He likes reading books.
The Iowa native is keen on taking care of his mental well-being, and practices Transcendental
Meditation.
Career Beginnings
Beymer was 10 years old in 1949 when he began his acting career, with an appearance in the children's series "Sandy Dreams." He would rehearse after school and record on weekends, and appeared in the show until it ended shortly after he turned 13. Richard made his feature film debut in the 1953 romantic drama "Terminal Station", and thereafter appeared in several series such as "Make a Room for Daddy," "The Gray Ghost," and "Zane Grey Theater", among others.
Had to share these amazing photographs from Richard Beymer from the last day on set for #TwinPeaks Season 2. #TBT pic.twitter.com/DnDeX79kFR

— Kyle MacLachlan (@Kyle_MacLachlan) April 9, 2020
Rise to Prominence and 20th Century Fox
Richard rose to stardom when the late American director and producer, George Stevens, cast him to play Peter Van Daan in the biographical drama movie "The Diary of Anne Frank" in 1959. He signed a contract with 20th Century Fox, and appeared in various projects such as the CBS drama "Playhouse 90" in 1959, and the 1960 comedy "High Time," in which he shared the screen with Tuesday Weld and Bing Cosby. In 1961 he was cast for the starring role in the acclaimed musical romantic drama "West Side Story."
In the year that followed, he portrayed Nick Adams in the hit adventure film "Hemingway's Adventure of a Young Man" – during the filming of the movie, Richard met Sharon Marie Tate, whom he encouraged to pursue an acting career after seeing her talent. In 1963 he was cast in the drama movie "The Stripper" by Franklin Schaffner, sharing the screen with Joanne Woodward.
Filmmaking and Other Acting Works
Richard took a brief break from acting and became a member of Mississippi's Freedom Summer. He later guest starred in episodes of several series, such as "Bob Hope Presents the Chrysler Theater," "The Man from U.N.C.L.E.," and "Death Valley Days," among others. In 1973, he wrote, produced, and starred in the film "The Interview." He also wrote and directed several episodes of the religious-themed anthology series "Insight" while he lived in Switzerland.
In the '80s, Beymer appeared in several projects including the soap opera "Paper Dolls" in 1984, the medical series "Buck James" in 1987 –'88, and the 1989 slasher film "Silent Night, Deadly Night 3: Better Watch Out!". In the '90s, he appeared in the films "State of Various Emergency" and in six episodes of the crime drama "Murder, She Wrote," "The X-Files," and the legal drama "Family Law" among others.
Richard focused on making documentaries in the early 2000s – he created "Whatever Happened to Richard Beymer?", and later directed the documentaries "The Passing of a Saint" in 2010, "It's a Beautiful World" in 2014, and "Richard Beymer's Before…the Big Bang" in 2016. He served as editor, director and cinematographer of the documentary shorts "I Had Bad Milk in Dehradun" and "Behind the Red Curtain", before in 2017 played Benjamin Horne in six episodes of "Twin Peaks."
Other Works
In 2007, Richard published the book "Impostor: Or Whatever Happened to Richard Beymer?" which is a semi-autobiography focusing on how he struggled to find himself when he was young. He's a visual artist whose photos with the crew and cast of "Twin Peaks" were featured in the behind-the-scenes photos gallery on Definitive Gold Box Edition for the drama "Twin Peaks."
Awards and Nominations
Richard is a two-time nominee for a Golden Globe (1962) in the categories of Best Actor in a Comedy/Musical and Most Promising Newcomer for his roles in "West Side Story", and in the same year, he was nominated for a Golden Laurel Award. Richard was nominated for a Soap Opera Digest Award for Outstanding Villain: Prime Time in "Twin Peaks", and scooped a Josef von Sternberg Award for his performance in "The Innerview" in 1974. He received a Glenn Strange Honorary Award in 2021.
Personal Life
There were many rumors about Richard's sexuality in the past, some claiming that he was gay, however, the actor has confirmed that he's straight. He was in a brief relationship with the actress and former model, Tuesday Weld in 1960 and 1961 – the Golden Globe Award-winning actress has appeared in many projects, mostly portraying reckless and impulsive women, and is famous for her roles in "Looking for Mr. Goodbar," "Play It as It Lays",  "Once Upon a Time in America," and many more. Richard then began an affair with the late American actress and model, Sharon Tate, after they met while he was filming one of his films. The duo relocated to California and became engaged but their relationship was short-lived, in 1962 to 1963.
Richard's next relationship was with the American actress and producer Lana Wood, who is famous for her roles in the series "Peyton Place", and the James Bond movie "Diamond Are Forever."
Richard remains unmarried – it's unknown whether he has any children. Previously, there were rumors of his death but they turned out to be false. The prominent actor now resides in Fairfield, Iowa.
Height, Weight, and Physical Appearance
Beymer is of Caucasian ethnicity, has a pair of blue eyes and dark brown hair. He's 6ft 2ins (1.88m) tall and weighs around 165lbs (75kgs).
Net Worth
Beymer began acting as a child in the late '40s, and remained in the showbiz industry until the late 2010s, which made him very popular and wealthy. He is authoritatively worth around $17 million as of 2023.