• Richard Moll is an American actor born on January 13, 1943 in Pasadena, California
• He became known for his role as Aristotle Nostradamus 'Bull' Shannon in the comedy series "Night Court" (1984-1992)
• He has appeared in over 180 movies and TV series, and voiced characters in five video games
• He is a hobby fisherman and traveler, and has two pet dogs
• His net worth is estimated at over $7 million
Who is Richard Moll?
Charles Richard Moll was born in Pasadena, California USA, on 13 January 1943 – his zodiac sign is Capricorn and he holds American nationality. He's an actor who is perhaps still known best for his portrayal of one of the lead characters Aristotle Nostradamus 'Bull' Shannon in the comedy series "Night Court" created by Reinhold Weege, and which also starred Harry Anderson and John Larroquette. It aired from 1984 to 1992, and won 12 awards while it was nominated for 34 others, including two Golden Globes.
There have been rumors circulating the internet concerning Richard's death, however, he is alive and well and still very active in the film industry.
Early life and education
Richard was raised in Pasadena an only child, by his father Harry Findley Moll who was a lawyer, and his mother Violet Anita who was a nurse.
Richard wasn't interested in acting growing-up, but was more into sports. At the age of 12, he was 6ft (1.8m) tall and kept growing, which seemed to be perfect for a basketball career. He attended a local high school at which he played various sports without excelling at any, as he lacked the necessary skills, so upon matriculating in 1961, he enrolled at the University of California, Berkeley from which he graduated with a Bachelor of Arts degree in 1965. Richard was also a member of the fraternity Kappa Alpha Order.
Roles in movies
Richard has been active in the film industry since 1967, however, nothing is known about his career before 1977. He has portrayed and voiced characters in over 180 movies and TV series, and we are about to mention some of his most notable performances in this article.
His first recorded role was in the 1977 biographical drama "Brigham", which received mixed reviews and attracted little attention. Richard gained recognition in 1979 after portraying a supporting character in the sports crime drama "The Jericho Mile", written by Patrick J. Nolan, directed by Michael Mann, and which starred Peter Strauss, Richard Lawson and Roger E. Mosley. It follows the story of a prisoner competing in the Olympics, and was very successful, winning five awards including three Primetime Emmys.
In 1992, Richard was cast to appear in the action adventure comedy "Sidekicks", which starred Chuck Norris and Beau Bridges, and follows a teen who is being bullied at school, and thus starts taking martial arts lessons hoping to one day become Chuck Norris' sidekick. The following year saw Richard appear in the critically acclaimed action comedy "Loaded Weapon 1", which starred Emilio Estevez and Samuel L. Jackson, and follows two police officers investigating cocaine put into Girl Scout cookies.
In 2000, Richard appeared in Isaac H. Eaton's thriller drama "Shadow Hours", which starred Balthazar Getty and Peter Weller, and follows Michael who was once a drug addict and an alcoholic, and who now has to take care of his pregnant wife.
A couple of his following roles were in the 2001 science fiction comedy "Evolution", the critically acclaimed 2001 horror comedy "Scary Movie 2", and the 2009 romantic comedy "Love at First Hiccup".
Some of his most recent roles in movies have been in the 2013 action adventure comedy "Jurassic: Stoned Age", the 2017 horror "Circus Kane", and the 2018 adventure horror comedy "Slay Belles".
Roles in TV series
Richard portrayed Big Thug in the 1978 episode "Beau's Jest" of the comedy "Welcome Back, Kotter", and then appeared in single episodes of various series, before being cast to play the supporting character Willie the Biker Leader in the 1979 comedy "The Misadventures of Sheriff Lobo".
He went on to appear in over 20 series, before being cast to star as Boo in the family comedy "Getting By" which also starred Cindy Williams and Telma Hopkins, and follows two women living together in a huge house.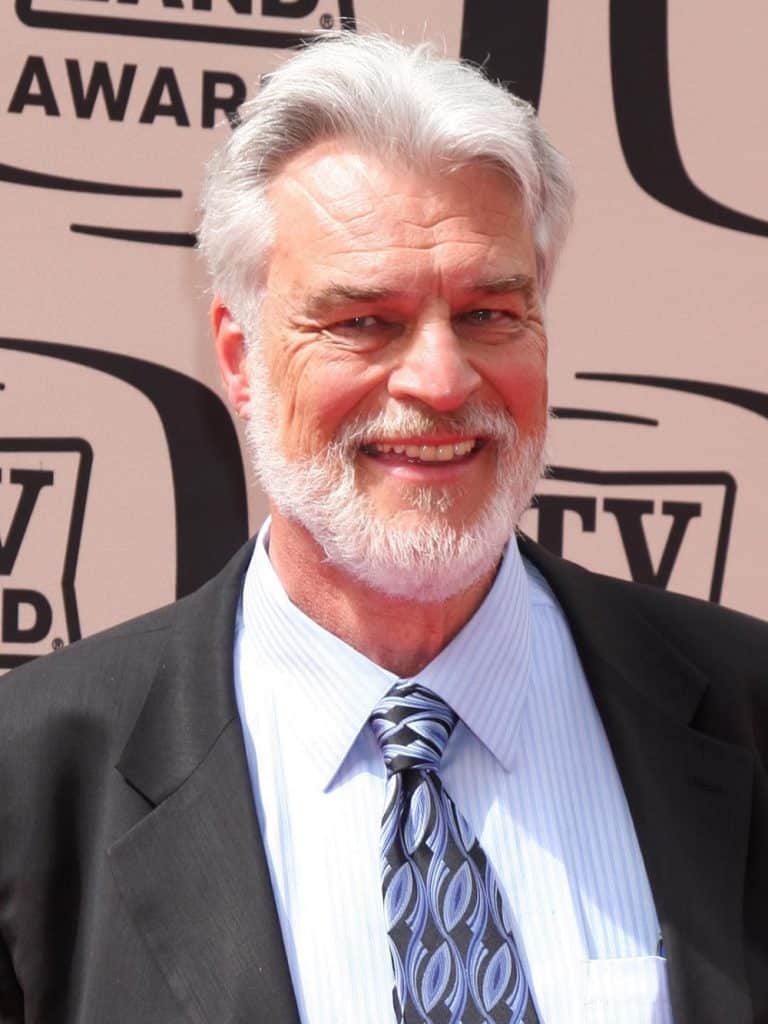 Richard was then cast to guest star in an episode of various series, such as the action adventure "Babylon 5", the crime action "Baywatch" and the science fiction fantasy comedy "Weird Science". The year 1996 saw him star in the adventure mini-series "Adventures of Smoke Bellew", and from 1999 to 2002 he appeared as The Drifter in 25 episodes of the fantasy comedy "100 Deeds for Eddie McDowd".
Three of his most recent appearances in TV series have been in a single 2010 episode of the mystery crime drama "Cold Case", the 2013 episode "Charlie and the Airport Sext" of the romantic comedy "Anger Management, and one 2015 episode of the comedy "Kirby Buckets".
Voice roles
Richard has voiced villains with deep and growling voices in many series. He might be known best for having lent his voice to Two-Face in "Batman: The Animated Series", as well as to Scorpion in "Spider-Man: The Animated Series". He has also lent his voice to The Abomination in the animated series "The Incredible Hulk". He voiced his first film character in the 1981 adult animated musical drama "American Pop", and was then invited to voice Norman in the critically acclaimed animated action horror series "Mighty Max".
One of his most recent voicing roles has been in the 2010 episode "Chill of the Night!" of the animated action adventure "Batman: The Brave and the Bold", in which he voiced both Two-Face and Lew Moxon.
Video games
Richard has voiced characters in five video games too; 1996 heard him voice Two-Face in "The Adventures of Batman & Robin Activity Center", and in 1997 he voiced Cabbot in the open-world turn-based video game "Fallout: A Post Nuclear Role Playing Game". Richard went on to lend his voice to Gentleman Bob Graham in "Outlaws", and in 2015, he voiced Devil Hulk in "The Incredible Hulk: Ultimate Destruction".
His most recent voicing game role was in 2010, when he voiced Death and King Minos in "Dante's Inferno".
Awards and nominations
Richard has been nominated for only a single award, in 1987 for a Saturn Award for Best Supporting Actor for "House".
Love life and relationships
Richard was married two times, but not a lot about his ex-wives is known as they are both non-celebrity women who prefer to stay away from the media's attention.
On 26 November 1988 he married Laura Class after dating her for several years, and it's widely believed that the two agreed not to have children so that they could focus on their careers. The marriage ended in a divorce in 1992, apparently because Richard was cheating on Laura with Susan Brown, his second wife. He married her on 24 July 1993 in a private ceremony attended by their closest friends and family and Susan gave birth to their two children during the following five years; she and Richard divorced in 2005.
Richard hasn't talked about any other women he might have dated, but it's known that he was in a relationship with American actress Khrystyne Haje, but only for only a couple of months. As of January 2021, Richard is single, has been married twice, and has two children.
Hobbies and other interests
Richard was physically very active during his 20s and 30s, as it was important for his roles to maintain a muscular figure.
4th Annual Art Show & Sale, in Big Bear Lake, CA. Find something for that cozy cabin, art collectors! Whatever's… http://t.co/zhHq3AxO

— Richard Moll (@richardmoll) June 18, 2012
He had five to six training sessions at the gym each week, and also followed a strict diet.
Fishing is one of his main hobbies, and Richard usually goes fishing at least once a week.
He is keen on travelling, and his acting career has taken him all around the world, visiting each continent at least once, except for the Antarctic. Two of Richard's favorite cities in the world are Paris in France and Tokyo in Japan.
He is a lover of animals, and has two pet dogs.
In his spare time Richard's keen on watching movies – his favorite actors and actresses are Bruce Willis, Vin Diesel and Anne Hathaway, and a couple of his favorite movies are "Die Hard", "The Fifth Element" and "Armageddon".
Age, height and net worth
Richard's age is 78. He has short gray hair and beard, his eyes are blue and he is around 6ft 8ins (2.03m) tall, while he weighs around 200lbs (91kgs).
As of January 2021, his net worth has been estimated at over $7 million.