• Ross Bagley was a popular actor in the 1990s, known for his role as Little Nicky in "The Fresh Prince of Bel-Air".
• He was born in Wisconsin Dells, Wisconsin in 1988 and raised in Los Angeles.
• His career began at the age of five with a role in the movie "The Little Rascals" and he won two awards for his role as Nicky on "The Fresh Prince of Bel-Air".
• He is estimated to have a net worth of $500,000 and currently works as a real estate agent and DJ in Los Angeles.
• He is active on Instagram, where he has over 11,000 followers.
Who is Ross Bagley?
For fans of the famous nineties show "The Fresh Prince of Bel-Air", Ross Bagley was a household name whose character, Little Nicky, stole the hearts of many viewers worldwide. The naughty little characters he portrayed have made it all the more difficult for his fans and admirers to bear his prolonged disappearance from the big screen, keeping us all wondering what he has been up to.
Ross Bagley's early life and Background
Ross Elliot Bagley was born under the Sagittarius star sign on 5 December 1988, in Wisconsin Dells, Wisconsin USA. He is African-America by ethnicity, and was born into a middle class family with two younger sisters named Tiffany and Danielle.
His mother, Mary Bagley, was a member of the choir and was his primary care-giver. Not much is known about his parents' occupation, or his father's identity. However, he has been open about his parents' split when he was much younger and how one of his co-stars, Uncle Phil, became like a father figure to him.
Bagley's Career
He was raised in Los Angeles, and while his mum went to choir practise, he was dropped off with a babysitter. This was the period where the young boy developed a liking for the movies, probably due to several long hours he spent watching his then favourite show "The Fresh Prince Of Bel-air' which aired just two years after he was born in 1990.
After being discovered at a performance in his church in L.A., Bagley was thrust into show business at the tender age of five, with his debut acting appearance as Buckwheat in the popular movie "The Little Rascals" in 1994. The film was an adaptation of an old comedy short which was aired in the 1930s, '40s and '50s, showcasing the exploits some children from poorer homes got in. The iconic role he played in the movie was further popularised by Eddie Murphy during his time on "Saturday Night Live", in which Buckwheat was a recurrent feature. The movie was met with mixed reviews, but still went on to be a favourite among children, earning the young American actor a Best Young Actor Award.
Luckily for Bagley, he didn't suffer the same fate of being type-cast as original actors of his debut movie did. In September of the same year, he landed a steady role on the set of his favourite comedy series "The Fresh Prince of Bel-air", slated to play the role of Nicky Banks, the family's youngest child. The American actor credits the departure of Janet Hubert, one of the co-stars of the show, for the opportunity to land that role. The show was already in its fifth season and Janet, who played Aunt Viv, had become pregnant in the third season, which lead to the birth of little Nicky, played by Bagley. By the time he started acting, he was in pre-school, a sharp age contrast from seasons 3 & 4 in which his character was just an infant! Janet's role was later taken over by another actress, Daphne Reid; her exit is rumoured to have been due to creative differences she had with colleague Will Smith.
Young Bagley later won two more awards as the Best Performer for a Television Actor in 1995 and 1996 for his role as Nicky.
During his interview with Hip Hop Uncensored in 2020, he stated that though acting was a bit challenging for him as a kid, having to do multiple auditions with the same outfits on, he was star-struck when he was made to do the final audition with one of his movie idols, Will Smith. He stated that his 'jaw dropped with excitement' when the star walked in but that didn't stop him from reciting his lines perfectly, further landing him the role on the show. With the show's final session in 1996, Bagley continued his on-screen chemistry as Will Smith's step son, in the movie "Independence Day", becoming one of his most critically successful and also a favourite among the fans.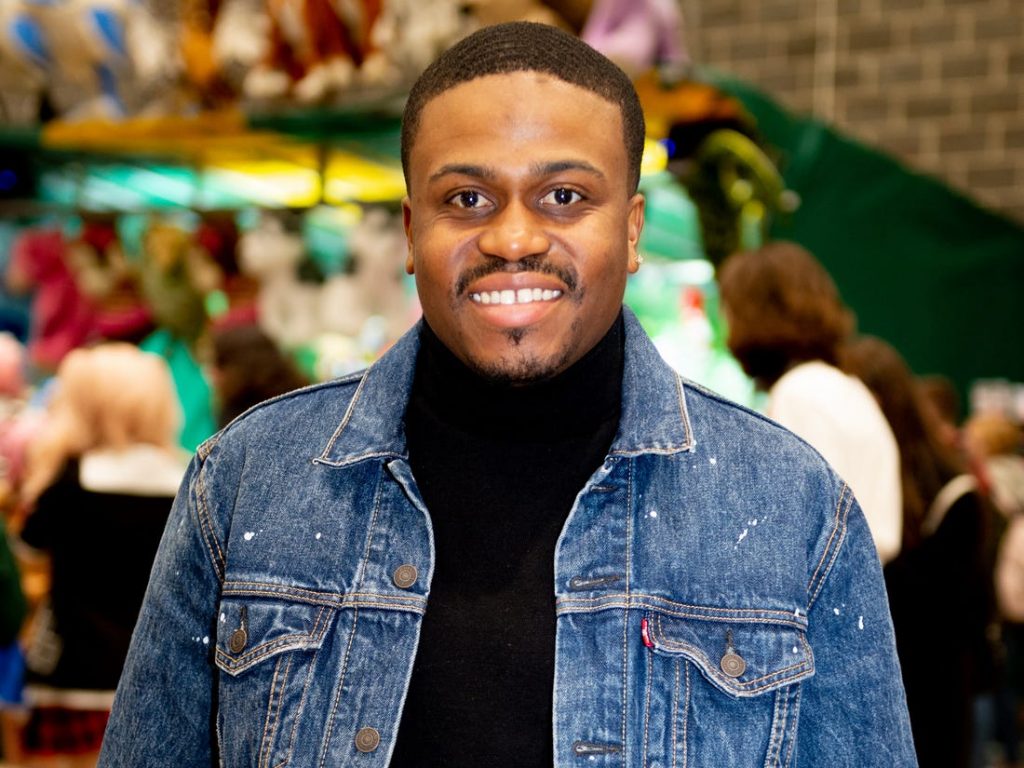 He then appeared in "An Eye for an eye", and single episodes of "Profiler" in 1996, "Providence" and the "Wild Thorn Berries" in 1999. Bagley was 15 years old before he made a guest appearance in the movie "Judging Amy,' before he ghosted the movie industry. It seems that as he got older, he was less interested in acting, as seen by his declining of the role offer in "Independence Day 2: Resurgence".
It's still uncertain why he decided to exit show business, after enjoying quite a successful career at his young age. Although US Weekly stated that Bagley got a degree in Cinema and Television Arts from the California State University and later interned at 'Overbrook Entertainment', owned by his former co-star, Will Smith, it still doesn't quite explain the almost one decade gap he took from acting.
In the same interview with Hip Hop Uncensored, he explained his absence as wanting to live a normal life, because he didn't like the attention he got whenever he visited the mall when he was younger, and had people chasing after him. He stated that he was 'more laid-back and reserved' and even back when he was younger, many people would ask his mother if he could talk.
He revealed in a post on Instagram that he was working as a real estate agent in Los Angeles, where he lives along with his two sisters. He also goes by the alias DJ Ro$$y B with L.A Faders, where he works as a Disk Jockey.
Ross Bagley's relationship status
Bagley has maintained a low profile when it comes to his personal life. It is unknown if he's married or in a relationship, although he has a son named Reece.
Ross Bagley's Awards and Nominations
In addition to winning the Young Artist Award for Best performance by a Youth Ensemble in a Motion Picture (1995), Best Performance by an Actor under Ten in a TV series (1995) and 1996, he was also nominated for best performance in a feature film by an actor under 10.
His Net Worth
Though Bagley hasn't been on-screen in a while, the huge success of his early movie career seems to have raked in a lot of money. With the successful franchise of "The Fresh Prince of Bel-Air", coupled with Independence Day, the former child star is estimated to have a net worth of close to $500,000.
Controversies/Scandals
Bagley's low key profile has helped him free from scandals and controversy.
When he isn't working on a project, he enjoys reading, photography, internet surfing and travelling.
His Physical Characteristics
The formerly smooth-faced child star has grown into a handsome bearded man with black eyes and hair. His height and weight are said to be average, but there's no data available.
Where can you find Ross Bagley?
He is quite active on social media, especially Instagram, where he follows celebrities such as  Tiffany Hadish. You can follow him through his handle @realdealrossyb and join his over 11,000 followers he shares posts of his son and about projects he's working on. He is assumed not to have Twitter or Facebook accounts, because none are linked to him.