• Sarah Holcomb is an American former actress born in Connecticut in 1958
• She starred in "National Lampoon's Animal House" in 1978, which was highly successful and won awards
• She also starred in "Walk Proud" and "Happy Birthday, Gemini" before her acting career trailed off in 1980
• After leaving the entertainment industry, sources claim she turned to drugs and alcohol and suffered from schizophrenia
• She is presumed to be living in Connecticut under another name and there is no current information on her net worth
Who is Sarah Holcomb?
Sarah Holcomb is an American former actress, born on 11th September 1958, in Connecticut, USA. Keep reading to find out her biography, acting career, and more information.
Sarah Holcomb's Career
Sarah Holcomb has a total of four acting credits – she first starred in the 1978 "National Lampoon's Animal House" playing the role of Clorette DePasto; filming began when she was 18. The movie was well-received by audience and critics alike, and won the 1979 People's Choice Award for Favorite Non-Musical Motion Picture, and was nominated in the same year for Best Comedy Written Directly for the Screen by the Writers Guild of America.
In 2001, it also won an award from the National Film Preservation Board.
"Animal House" is still regarded as a classic by many film bluffs, despite scenes of animal cruelty, destruction of property, assault, and sexual harassment. Sarah's character Clorette was highly controversial, as despite Sarah being 18 at the time of filming, Clorette was a 13-year-old girl dating a college freshman.
Film production cost only $3 million, and over time it earned an estimated gross of $141 million, not including merchandising sales, thus making it the highest grossing comedy movie of its time.
For several of the younger lead actors including Kevin Bacon and Karen Allen, "Animal House" helped them launch into success. In fact, John Belushi was the only known star at the time of the movie's release, known for his "Saturday Night Live" appearances. He was paid $35,000 for starring in the movie, but was later given a bonus.
Following the success of "Animal House", in 1979 Holcomb starred in the gritty drama movie "Walk Proud" alongside Robby Benson, playing Sarah Lassiter, the main character's girlfriend. The plot centers around a young gang member who realizes he doesn't want to continue being part of that lifestyle, but at the same time doesn't know how to get out.
Unfortunately, the movie won three awards the same year from The Stinkers Bad Movie Awards board, and the male lead won Worst Actor Award. However, that doesn't seem to have stopped Robby Benson, as he continues acting to this day.
Holcomb's acting career trailed off following 1980. In that year, she appeared in "Happy Birthday, Gemini" playing the role of Judith Hastings, the rom-com movie based on the 1970s Broadway smash hit "Gemini", which became the fourth longest-running non-musical play in history.
The movie adaption did not do as well, with a 11% rating on Rotten Tomatoes based on user reviews.
In the movie, Holcomb acted alongside Rita Moreno, Madeline Kahn, Alan Rosenberg, Robert Viharo,and David Marshall Grant; several of the main characters would go on to receive film nominations and awards including Oscars, Golden Globes, and Emmys. Sadly, that wasn't the case for Sarah.
The sports comedy movie "Caddyshack" was Holcomb's last role, this time playing Maggie O'Hooligan. That year, Holcomb was nominated for Most Annoying Fake Accent in the female category by The Stinkers Bad Movie Awards, but didn't 'win'.
Sarah Holcomb's Personal Life
Following a couple of successful movies, critics and audience alike were intrigued by Holcomb's decision to stop acting. For over a decade, many sources have rumored that the former actress turned to drugs and alcohol.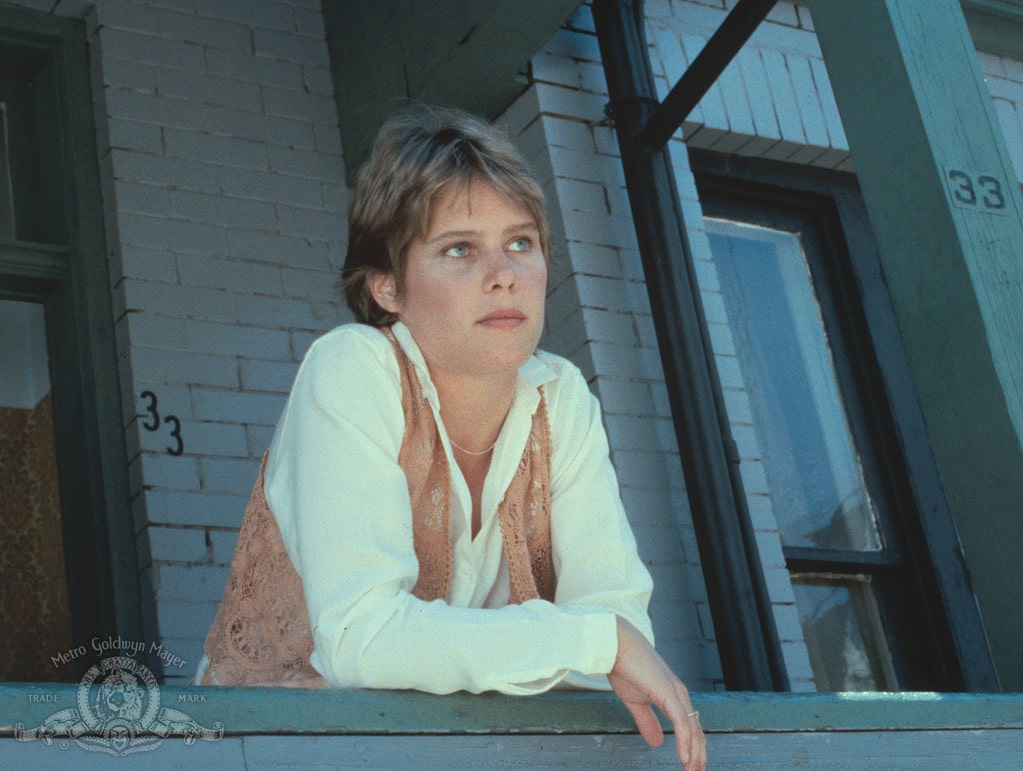 Chris Miller, the co-writer of the screenplay of "Animal House", is quoted as saying: '…Drugs were everywhere. She fell into what, for lack of a better term, you would have to call bad company. And got [bleeped] up on drugs. Coke, primarily, if memory serves'. Miller then alleged that Holcomb had ended up in a home for girls after leaving the entertainment industry.
Another source states that Holcomb also suffered from schizophrenia, and in later years had moved far away from Hollywood and was living under an assumed name.
Sarah Holcomb and Stateside
"Stateside" is a 2004 romantic drama movie based on real-life events, about a high school student serving in the Marine Corps to avoid jail, and falling in love with an actress with schizophrenia.
The movie was released to theaters in May that year, and released on DVD just under five months later.
The female protagonist Dorri Lawrence, played by actress Rachael Leigh Cook, is an actress and singer living in California. Lawrence's undiagnosed schizophrenia leads to problems in her career, and she is eventually sent away to get help for her disease. Dorri is reputedly based on Sarah Holcomb, although just how accurate is debateable.
Meanwhile Mark Deloach, played by Jonathan Tucker, is a rich student at a Catholic school who is also an underage drinker. Following a DUI car crash which injures the principal of his high school and the principal's daughter, charges are pressed against him, but he agrees to avoid jail time by serving in the Marine Corps.
After becoming a Marine and cutting ties with his old friends, he befriends Sue, and her roommate Dorri. Soon a relationship is established between the main characters, and after going on a date, Mark loses his virginity to her.
Mark and Dorri keep in contact via phone calls and letters, but after Dorri's schizophrenia worsens she loses touch with reality. She is opposed to getting further treatment for her illness in case she's separated from Mark, but in the end an intervention group forces the two away from each other. Later on, Mark is deployed and injured in the 1983 bombing of the Marine Barracks in Beirut. and returns home with a honorable discharge. After two years apart, Dorri contacts Mark while he's recovering from his wounds in the hospital, and they plan to marry and start a new life together.
Net Worth
Given the lack of information on Sarah's career since she dropped-out of sight 30 years ago, there is no current information on her net worth. Given the low budget of "Animal House", she probably didn't earn a great deal from her relatively brief acting career.
Stateside did not perform well at the box office, earning a total of around $174,000 including $113,000 in its opening weekend. Although it is common knowledge that Dorri Lawrence is based on Sarah Holcomb, it's unknown exactly what happened in Holcomb's life after 1980. It is currently assumed that she is living in Connecticut under another name following the years she spent treating schizophrenia.