• Scooter Ward is a singer-songwriter and founding member of the heavy rock band Cold.
• He is from Jacksonville, Florida, USA, and was born on 7 May 1970.
• His band Cold released popular albums such as '13 Ways to Bleed on Stage' and 'The Things We Can't Stop'.
• Scooter is married and has two daughters.
• He has a net worth of over $2 million.
Who is Scooter Ward?
Ronald Ward Jr. was born in Jacksonville, Florida USA, on 7 May 1970 – his zodiac sign is Taurus, and he holds American nationality. He's a singer-songwriter, who's perhaps known best for being a founding member and the lead vocalist of the heavy rock band Cold.
Early life, family and education
Scooter was raised in Jacksonville alongside his sister Jennifer, by their parents about whom nothing's known, as they prefer to be left out of media. Jennifer suffered from ovarian cancer, which threatened to spread to her brain; to be there for her, Scooter took some time off music. She underwent various treatments, and eventually recovered.
Scooter became interested in music while still attending Fletcher High School, and it was when he was 16 years old that he founded his first band, with his friends Matt Loughran, Jeremy Marshall and Sam McCandless. The boys called themselves Grundig, and their first paid gig was at the club Spray in 1990, two years after they had matriculated from Fletcher. In 1992, their debut extended play (EP) "Into Everything" was released, and the entire band then moved to Atlanta, Georgia. They played together for three more years, then disbanded, and Scooter founded a new band called Diablo, with Pat Lally, Kelly Hayes and Sam McCandless.
He hasn't attended college.
His band Cold
The band Diablo lasted for only three months, as in 1996 it was reformed into Cold. After the band played in Jacksonville, it was noticed by the American rapper and singer William Frederick Durst, who offered to record their two first acoustic tracks. "Ugly" and "Check Please" were then sent to the music produced Ross Robinson, who helped them record their first self-titled album in 1997. It was released in the following year through A&M Records, while the boys then also released their debut EP, "Oddity EP".
On 12 September 2000, Cold released their second album entitled "13 Ways to Bleed on Stage", and it became their most popular album, while it's singles "No One" and "End of the World" both became hits, and could often had been heard being played on rock radio stations; these were also their first songs to appear on charts. The album also included several guest singers, such as Sierra Swan and Aaron Lewis. In April 2002, the band surprised their fans with the release of their moody ballad "Gone Away", which also became quite successful.
On 13 May 2003, their third album "Year of the Spider" came out, peaking at #3 on the Billboard Album Chart, while it's single "Stupid Girl" climbed to #87 on the Billboard Hot 100 Chart.
In January 2004, the band's guitarist Terry Balsamo left and was replaced by Eddie Randini; another guitarist, Kelly Hayes, quit in April 2004, and was replaced by Matt Loughran by the end of the year.
Cold was then signed to Atlantic Records, and they were to release a new album by the end of 2004, however, Eddie Rendini quit the band, and the album was postponed; the album "A Different Kind of Pain" was eventually released on 13 September 2005, and peaked at #26 on the Billboard Albums Chart. It was revealed on 17 November 2006 that Cold would be disbanding, and that Scooter and McCandless would be forming the band The Witch, which was later renamed to When November Falls, and then to The Killer and the Star.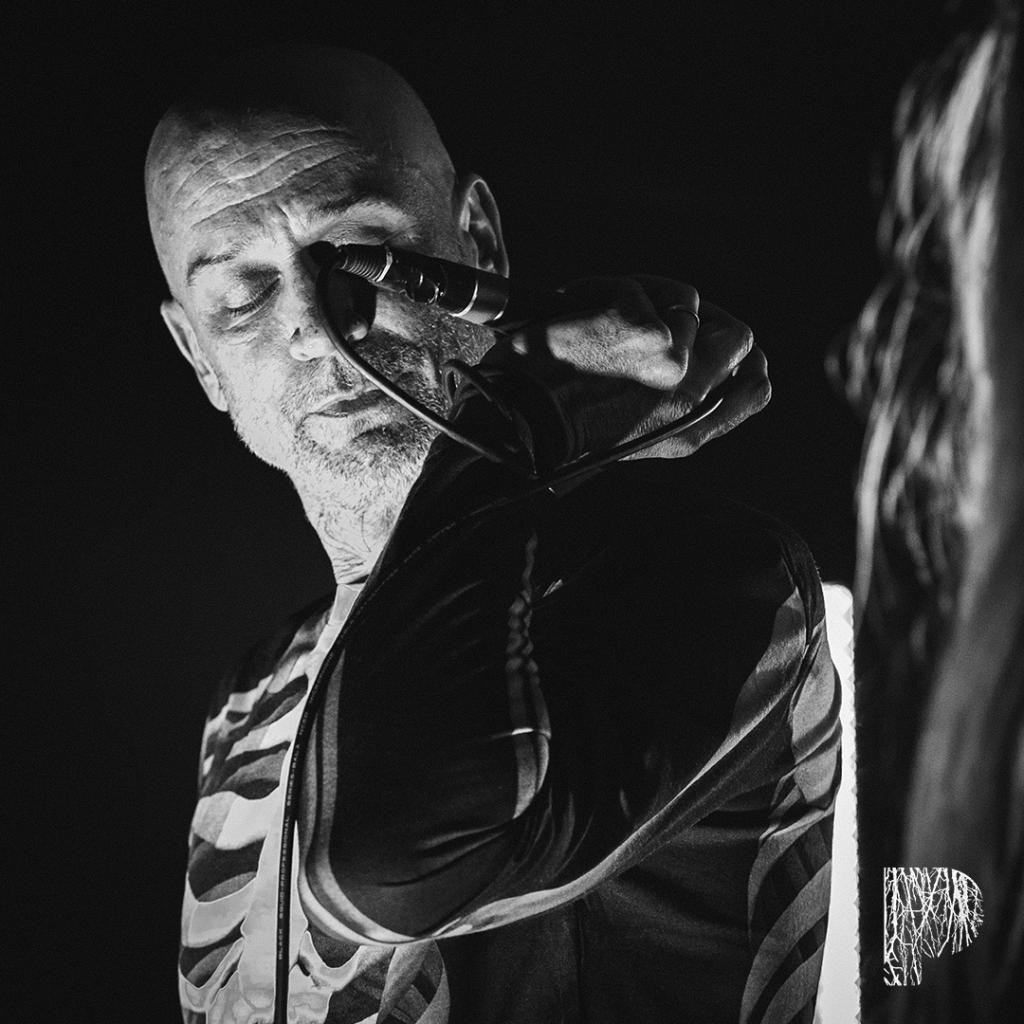 McCandless quit the band not long after it was formed.
It was announced on 25 July 2008 that Cold would be reuniting, and on 18 July 2011 they released their new album "Superfiction", which peaked at #37 on the Billboard 200 Chart. The boys performed around the US for the following three years, but on 11 November 2014, Jeremy Marshall quit to join the band Fall to June, and he was replaced by Lindsay Manfredi.
On 13 March 2015, Cold was signed to Napalm Records, and on 13 September 2019, their first album in eight years was released, entitled "The Things We Can't Stop".
Cold is still performing to this day – some of their main influences are Depeche Mode, Radiohead and Black Sabbath.
Love life and wife
Scooter prefers to keep the details of his love life to himself, but has still allowed his fans to have a glimpse at it. Back in 2004, Scooter was engaged to a non-celebrity woman, who decided to call it off because of multiple issues. At that time, Scooter's sister was struggling with cancer, and he took some time off singing to focus on being with his family. He also had his own personal problems, as he was struggling with drug and alcohol addiction, and eventually entered a rehabilitation program. All of this was too much for his fiancé, who left. While still at the rehab center, Scooter embraced Christianity (he was raised as Southern Baptist).
He's today a married man, but hasn't shared any details concerning his wife, a non-celebrity woman. As of August 2021, it's known that he has two daughters, Cameron and Raven, both of whom were mentioned in Cold's fourth album.
Hobbies and other interests
Scooter's been a huge fan of Spider-Man since a very early age, and has read numerous comics, as well as watched nearly all the movies featuring the superhero. He has been collecting Spider-Man merchandise for the past four decades, and Scooter even wrote his song "What Happens Now" hoping it would be featured in the 2012 superhero film "The Amazing Spider-Man".
He loves to play musical instruments, and is an avid guitar and piano player, and can play various others.
Scooter's passionate about travelling, and his singing career has taken him all around the US and Europe; his dream travel destination is Las Vegas in Nevada.
He likes to watch movies in his spare, and his favorite actor and actress are Leonardo DiCaprio and Julia Roberts, while some of his favorite films, excluding Marvel movies, are "Titanic", "Inception" and "Notting Hill".
Age, height and net worth
Scooter is 51 years old. He is bald and has brown eyes – his height is 5ft 7ins (1.7m) and he weighs around 150lbs (68kgs).
As of August 2021, his net worth has been estimated at over $2 million.