• Stephanie Lyla 'Stepfanie' Kramer is an American actress and singer-songwriter.
• She is known for her portrayal of Sgt. Dee Dee McCall in the action crime series "Hunter".
• She has appeared in various films such as "The Man with Two Brains", "Terror at London Bridge", and "Take My Daughters, Please".
• She has won 3 First American in the Arts Awards for her performances in several films.
• As of January 2021, her net worth is estimated to be over $2 million.
Who is Stepfanie Kramer?
Stephanie Lyla 'Stepfanie' Kramer was born in Los Angeles, California USA, on 6 August 1956 – her zodiac sign is Leo and she holds American nationality. She is an actress and singer-songwriter, who is probably still known best for her portrayal of Sgt. Dee Dee McCall, one of the lead characters in the action crime series "Hunter", created by Frank Lupo, and which also starred Fred Dryer and Charles Hallahan. It follows the police officer Rick Hunter and Sgt. McCall as they catch the most notorious of Los Angeles' criminals. The series ran from 1984 to 1991, won two awards, and was nominated for seven others including three Primetime Emmys.
As of January 2021, Stepfanie is still working in the film industry, although not as much as when she was younger.
Childhood and education
Stepfanie was raised in Los Angeles alongside her brother Wesley Kramer who is today a reverend, by their father who was a violinist, and their mother who was an artist.
She attended Chatsworth High School, and there watched her first play which made her want to become an actress herself. Stepfanie was interested in various things back then, including soccer, comedy and singing, and upon matriculating in 1974, she enrolled at the American Academy of Dramatic Arts / West from which she graduated with a Bachelor of Arts degree in 1978. Years later, she returned to the academy to work as a guest instructor.
Roles in TV series
Stepfanie made her debut TV series appearance in 1977, portraying Manicurist in the episode "I Love You Rosey Malone" of the critically acclaimed action crime drama "Starsky and Hutch". Her first notable performance was in 1979, when she appeared in all four episodes of the drama "Married: The First Year".
The following years saw Stepfanie appear in single episodes of many series, until in 1983 she was cast to portray one of the supporting characters, Claudia in the comedy "We Got It Made", which starred Teri Copley, Tom Villard and John Hilner, and follows an attorney and his salesman friend who hire a beautiful 20-year-old housemaid with no previous experience. Some of Stepfanie's following roles were in single episodes of the action adventure "The A-Team", the action thriller mini-series "Favorite Son", and the drama "Moloney".
In 2012, she portrayed Kate Meade in the episodes "Family" and "Darkness" of the critically acclaimed fantasy horror drama "The Secret Circle", created by Andrew Miller, and which starred Britt Robertson, Thomas Dekker and Phoebe Tonkin.
The series follows 16-year old Cassie Blake and her five friends, who all learn that they are witches. It won one award and was nominated for two others.
Stepfanie's two most recent roles in TV series have been in the 2016 episode "Maximum Mike" of the drama "The Encounter", and the 2020 episode "Eddie Begins" of the action thriller drama "9-1-1".
Roles in movies
Stepfanie made her debut film appearance in 1983, when cast to portray the Beautiful Girl Hit by Car in the romantic science fiction comedy "The Man with Two Brains", written by Steve Martin who also starred in it alongside Kathleen Turner and David Warner. It follows a brain surgeon who marries a beautiful woman, and then falls for a talking brain.
In 1985, Stepfanie portrayed Angie in the horror "Terror at London Bridge", and three years later appeared in the comedy "Take My Daughters, Please".
She was cast in her first lead role in the 1995 drama "Moment of Truth", which follows a school counselor who learns that the principal has sexually abused a female student; the movie won one award. In 1999, Stepfanie starred alongside Will Stewart in Paul Duran's romantic comedy "The Dogwalker", and then reprised her role as Sgt. Dee Dee McCall in the 2002 "Hunter: Return to Justice", and the 2003 "Hunter: Back in Force".
Three of her most recent roles in movies have been in the 2006 action comedy "The Cutting Edge: Going for the Gold", the drama "Crossing", and the romantic drama "A Merry Christmas Match" both in 2019.
Other credits
Stepfanie both wrote and directed the 1989 episode "Return of White Cloud" of the series "Hunter", and has also directed another episode entitled "Hot Pursuit: Part 2".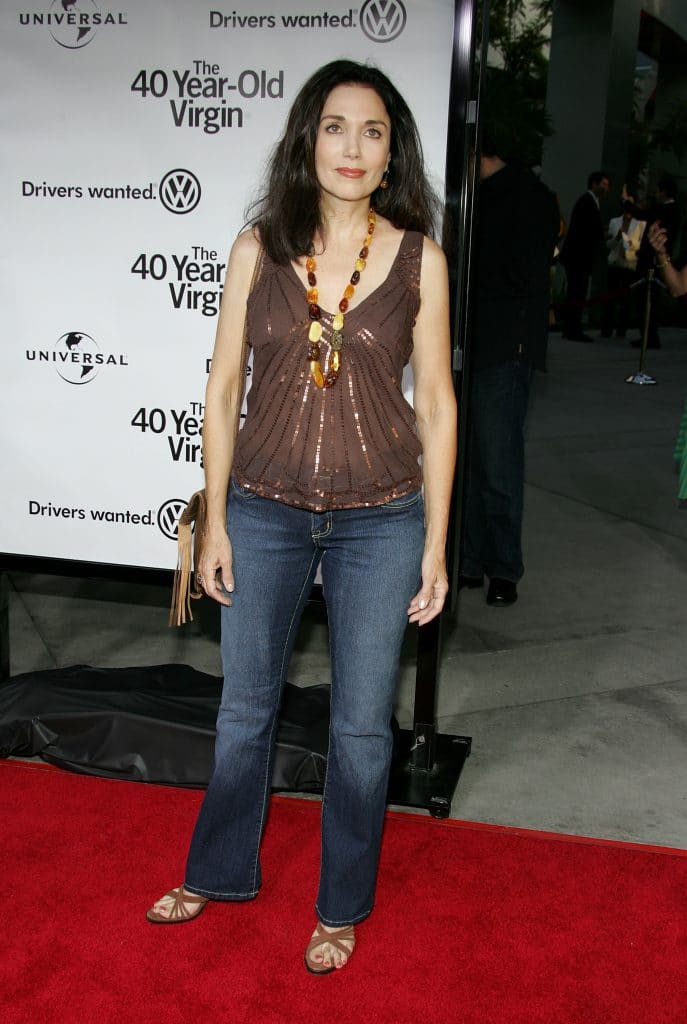 She has been credited with performing the songs "Oh, Boy!" and "Can't Fight This Feeling" in two episodes of the series "Hunter".
Stepfanie has made guest appearances in various talk-shows, including "Hour Magazine", "The Arsenio Hall Show", and "The Tonight Show Starring Johnny Carson". She was also in the documentary film "Golden Anniversary of Snow White and the Seven Dwarfs", as well as the documentary series "Lifestyle Magazine".
Two of the TV specials she's appeared in are "Battle of the Network Stars XVII", and "Bob Hope with His Beautiful Easter Bunnies and Other Friends".
Awards and accolades
Stepfanie has been nominated for four awards, winning three – in 1985 she was nominated for a Daytime Emmy Award for Outstanding Special Class Program for the musical TV special "Macy's Thanksgiving Day Parade".
In 1996, she won a First American in the Arts (FAITA) Award for Outstanding Lead Performance by an Actress in a TV Movie for her performance in "Deceived by Trust: A Moment of Truth Movie", and then in 2003 and 2004 won the same award for her performances in "Hunter: Return to Justice" and "Hunter: Back in Force", respectively.
Additionally, Stepfanie was named the Icon of Television at the 2015 International Television Festival held in Monte Carlo.
Love life and relationships
Stepfanie married Mark Richards on 24 May 1992, after around a year of dating. She gave birth to their daughter Lily Richards on 14 November 1994, and although Stepfanie and Mark appeared to be happy together while in public, they divorced in 2001 for unknown reasons.
Mark has been keeping the details of his personal life to himself, but it's known that he's been working in the transportation, art and camera and electrical department of various movies and TV series for the past three decades. Two of the most popular movies he's worked on (as a unit driver) are theaction science fiction adventure "Transformers: The Last Knight" and the action comedy "Kingsman: The Golden Circle", both in 2017.
Stepfanie hasn't talked about any other men she might have dated since her divorce, so as of January 2021, she is single, was once married and has one daughter.
Hobbies and other interests
Stefanie is interested in politics and has recently supported the presidential candidate Joe Biden who won the election against the former President of the US Donald Trump. She also encouraged people to vote, claiming that each vote can make a difference.
She likes to travel, and taste various kinds of wine.
Stefanie is a huge fan of comedy in its every shape and form, including internet memes, stand-up comedy, pranks and challenges. Her Instagram account is filled with funny pictures she's found on the internet.
She likes to cycle, and to spend her free time in nature – it appears that nowadays she spends most of her time in villages and forests.
Stepfanie has her own favorite actors and actresses, some of whom are Amanda Seyfried, Julia Roberts and Danny DeVito, and a couple of her favorite movies are "Letters to Juliette", "The Runaway Bride" and "Rat Race".
Age, height and net worth
Stepfanie's age is 64. She has long brown hair and brown eyes, her height is 5ft 6ins (1.68m) and she weighs around 130lbs (59kgs).
As of January 2021, her net worth has been estimated at over $2 million.