• Sue Ane Langdon is an American actress known for her comedic roles in the 1960s and 70s.
• She was raised by her mother and moved around a lot growing up, eventually settling in New York and performing on Broadway.
• She made her film debut in 1961 in "The Great Impostor" and her breakthrough role in the comedy western film "The Rounders" in 196•
• She earned acclaim for her role in the comedy series "Arnie", for which she won a Golden Globe in 197•
• Retired from acting in 1990, she resides in Palm Springs with a net worth of $3 million.
Sue Ane Langdon Wiki Bio
Sue was born in Paterson, New Jersey, USA, on 8 March 1936. She's an American actress who began her career in the late 1950s, and is known best for her comedic roles in the 1960s and 1970s. She appeared in more than 70 films and TV series, including "Frankie and Johnny" (1966), "The Cheyenne Social Club" (1970), and "Arnie" (1970-1972), and is still known for her comedic timing and versatility.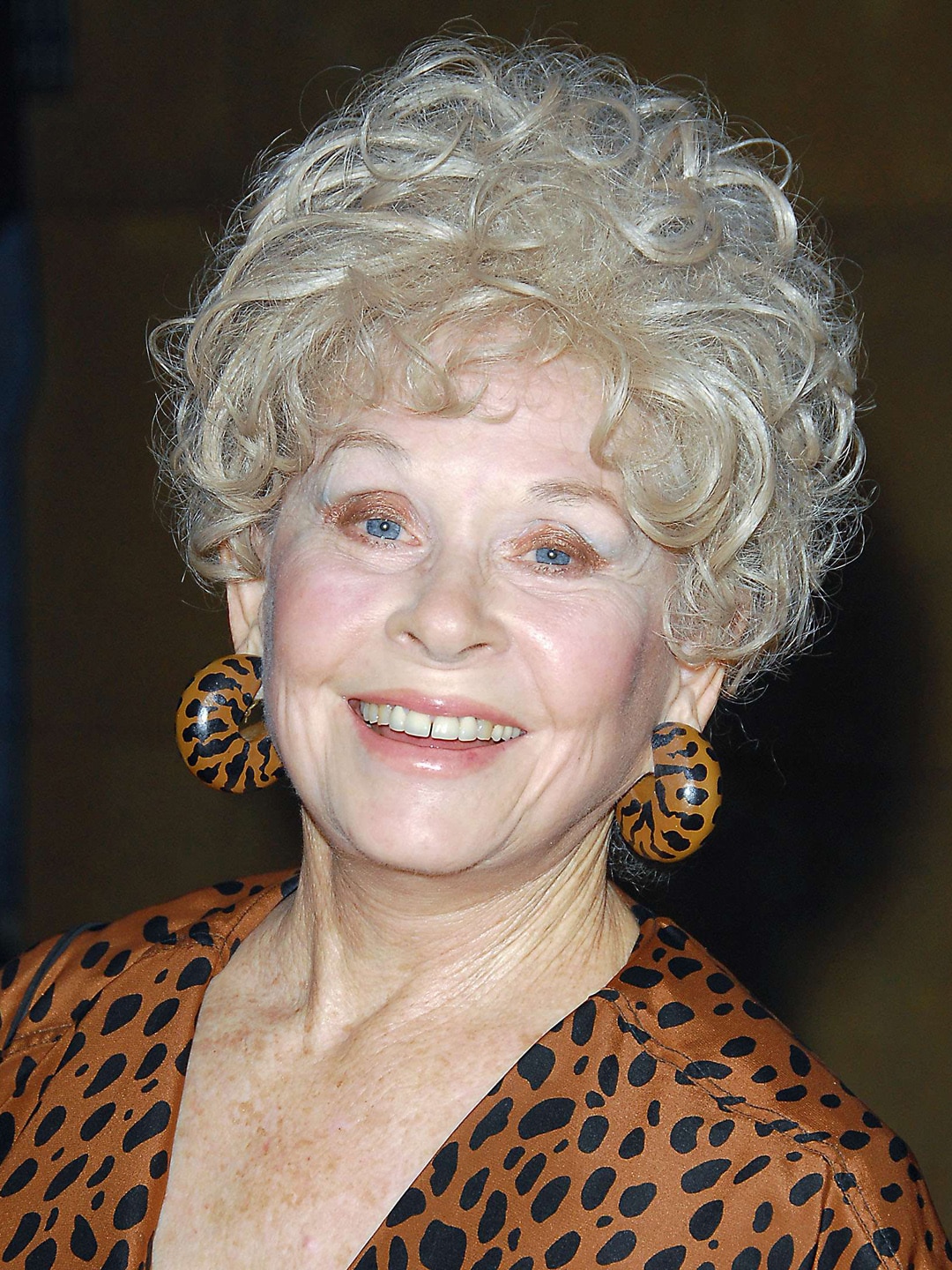 Early life and education
Sue started acting at an early age, appearing in numerous school and local productions of plays. Her parents separated when she was still very young, so she was raised solely by her mother. They moved a lot, so Sue grew up in Oregon, Michigan and New York.
She matriculated from high school in 1954, and then enrolled at the University of North Texas, before moving to Idaho State University. Upon graduating, she relocated to New York City and began working as a singer at the Radio City Music Hall. Her talents didn't go unnoticed, and Sue soon began appearing on Broadway, most notably in the musical "The Apple Tree", alongside Alan Alda.
In the early 1960s, Sue moved to Las Vegas, Nevada where she launched her solo comedy act. There, she met the actor and her future husband, Jack Emrek, who helped her launch her career in Hollywood.
Career as an actress
Sue made her TV series debut in an episode of the comedy series "Lux Playhouse" in 1959, quickly followed up with her appearances in TV shows such as "Mike Hammer", "Bourbon Street Beat", and "Shotgun Slade". Her first recurring TV series role was in a family comedy "Bachelor Father", centered on a single dad raising his children with a help of a servant; Sue appeared in 16 episodes, from 1959 through 1961.
After a series of TV roles, Sue made her film debut with a role in the 1961 comedy-drama "The Great Impostor", which starred Tony Curtis, Frank Gorshin and Gary Merrill. Four years later, she made her breakthrough with a starring role in the comedy western film "The Rounders", and in 1966, Sue played the supporting character Mitzi in the musical movie "Frankie and Johnny", directed by Frederick de Cordova and which also starred Elvis Presley and Donna Douglas. It was her second time sharing the screen with the legendary singer since she also had a supporting role in his 1964 musical movie "Roustabout". She followed with roles in other Hollywood productions such as "Hold On!" (1966), and "A Man Called Dagger" (1967).
During this time, Sue became known for playing dizzy and feminine characters, establishing herself as not only a great comedic actress, but also as a sex symbol. Her status led to her posing nude for the controversial "Playboy" magazine in 1966.
Sue had fewer film roles through the 1970s,, primarily focusing on her TV work. One of her most significant roles was in the comedy series "Arnie", which aired on CBS from 1970 to 1972, focused on the titular character, Arnie Nuvo (played by Herschel Bernardi), who was suddenly promoted to an executive position in a major corporation. Sue played Arnie's wife Lilian, and earned a lot of positive reviews for her performance.
In the following years, she appeared in hit TV series such as "Police Story" (1973), "Banacek" (1974), and "Good Heavens" (1976), then in 1978 and '79, starred as Rose Kelley in the comedy-drama series "Grandpa Goes to Washington", which focused on a university professor, played by Jack Albertson, who becomes a US Senator.
In 1980, Sue had a recurring role in another comedy TV series, "When the Whistle Blows", playing the owner of a bar frequented by construction workers. Unfortunately, just like "Grand Goes to Washington", "When the Whistle Blows" failed to acquire good ratings, and was canceled after only 10 episodes.
Langdon's acting career slowed down in the 1980s, but she continued to make occasional appearances on TV and in films. In 1982, she appeared in the sci-fi comedy movie "Zapped!", alongside Scott Baio and Willie Aames, reprising her role in the film's sequel "Zapped Again!", released in 1990.
One of her last roles was in the comedy movie "UHF" written and directed by 'Weird Al' Yankovic, who also starred in the film. It follows the story of a daydreamer who finds himself in charge of a struggling ultra-high frequency (UHF) television station. With the help of his eccentric friends and employees, George tries to turn the station into a success by airing strange and offbeat programs. "UHF" was Yankovic's first film and is known for its irreverent humor and satirical take on the television industry. In the movie, Sue played the supporting character Miss Fingerwood.
Sue hasn't appeared in any film or TV projects since 1990, and appears to have fully retired from acting.
Awards and accolades
Throughout her 30-year-long career, Sue left a huge mark on the acting industry, even though her efforts weren't always recognized, especially early into her career.
Her most critically acclaimed acting performance was her portrayal of Lilian Nuvo in the comedy series "Arnie" which earned her her first award nomination for a Golden Globe in 1971 – she was nominated again in the following year, taking the award home this time.
On her 61st birthday, 8 March 1997, Sue had the honor of unveiling her Golden Palm Star on the Palm Springs Walk of Stars; started in 1992, it's a way to honor the many former and current residents of Palm Springs, California who have made a significant contribution to the cinema, music, literature, and politics. The list of celebrities who have a star in Palm Springs includes the famous singer Frank Sinatra, comedian Bob Hope, and former US President Barack Obama.
In 2003, Sue was awarded a Golden Boot for her contribution to Western films and TV shows.
#HappyBirthday to character actress #SueAneLangdon with a 30+ year career in film, stage & television, btd 1936. pic.twitter.com/8liqcmopne

— Silver Age Television 📺 (@SilverAgeTV) March 8, 2016
Love life and relationships
Sue was married to the actor and film producer Jack Emrek, who was known for his roles in movies such as "Men Into Space" (1959), and "It's Your Bet" (1969). They exchanged vows on 4 April 1959 in a private ceremony in Las Vegas, Nevada. Sue and Jack remained together until his death on 27 April 2010. They didn't have children together, and Sue hasn't remarried since.
Where is she now?
Since she retired from acting in 1990, Sue has been living her life away from the public spotlight. She rarely gives interviews or makes appearances on TV, and isn't active on social media either, thus not a lot is known about her life post-acting.
In her 2013 interview with the "San Francisco News", Sue mentioned that she was still receiving offers for TV series roles, saying that she was still 'hoping for that special role'.
Sue is turning 87 in 2023, residing in Palm Springs; her net worth is estimated at more than $3 million.