• Ted Levine is an American actor best known for his roles in "The Silence of the Lambs" (1991) and "Monk" (2002-2009).
• He is of Russian-Jewish, Welsh, and Native American ancestry.
• His on-screen debut was in 1983 and he has since appeared in numerous films and TV series, including "Wild Wild West" (1999) and "The Alienist" (2018-2020).
• He has an estimated net worth of over $6 million and is married to Kim Phillips, with whom he has a son named Mac.
• He stands at a height of 5ft 11ins (1.8m) and has black and grey hair and blue eyes.
Who is Ted Levine?
Levine is an American actor, perhaps best remembered as Buffalo Bill in the film "The Silence of the Lambs" (1991), and as Leland Stottlemeyer in the TV series "Monk" (2002-2009), among many other roles that he has had in his career.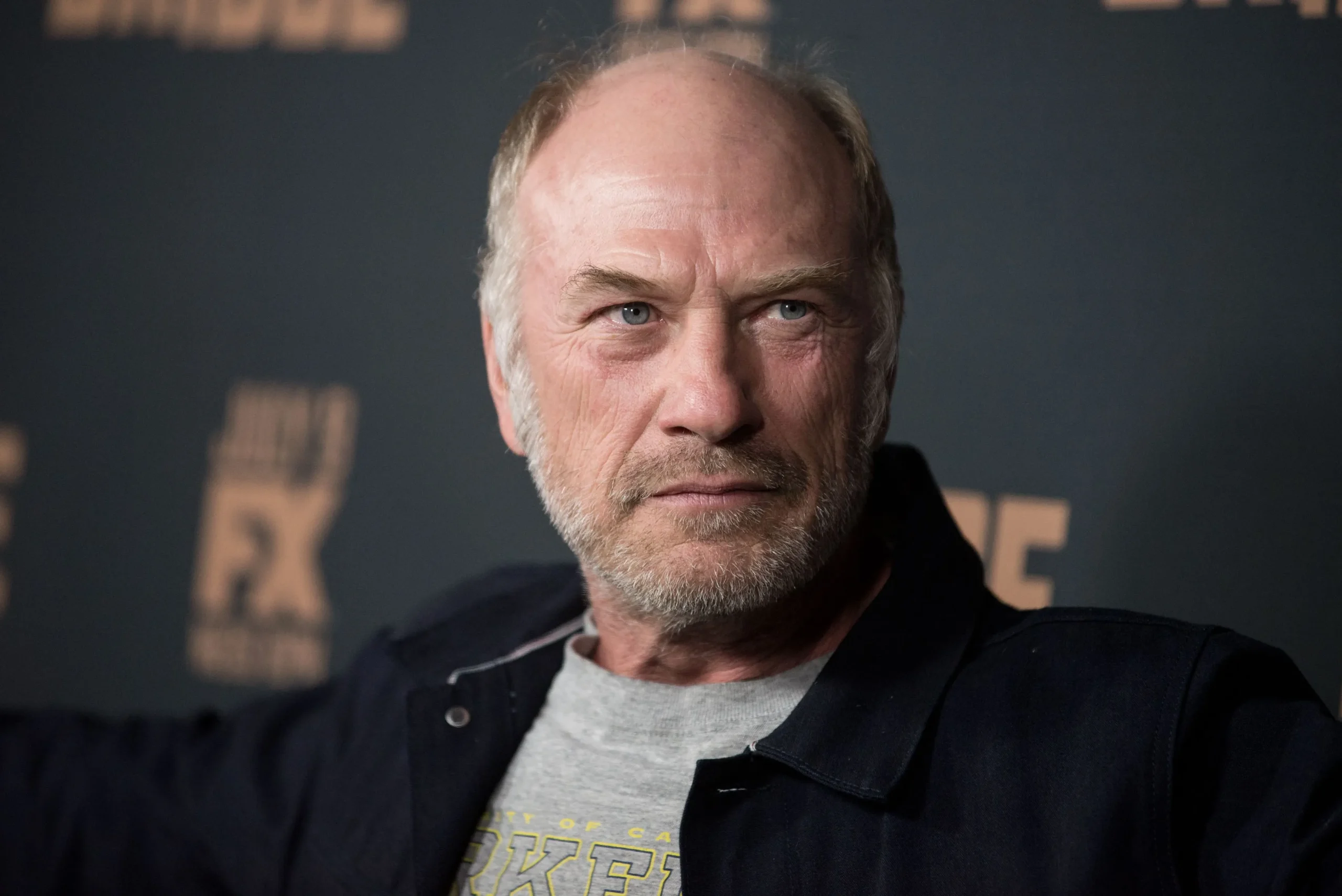 Where is Ted Levine from 'The Silence of the Lambs' now?
Ted Levine's last on-screen appearance was in the TV mystery crime-drama series "Big Sky" in 2021. He portrayed Horst Kleinsasser, the patriarch of the family in the first season of the award-winning series, and didn't return for its second season as his character died in the last episode of season one.
Since then, Ted hasn't appeared in any new projects, while the film "Starbright", in which he starred, is completed but hasn't been released yet; his co-stars are John Rhys-Davies and Elisabeth Rohm.
Ted Levine Wiki: Age, Childhood, and Education
Frank Theodore Levine was born on 29 May 1957, in Bellaire, Ohio, USA, the son of Milton Dimitri Levine and Charlotte Virginia, both doctors and proud members of Physicians for Social Responsibility. Of Russian-Jewish ancestry from his father's side, and Welsh and Native American through his mother, he attended Windsor Mountain School in Lenox, Massachusetts.
After high school, Ted enrolled at Marlboro College in Vermont, and during this time, Ted performed in summer stock and regional theaters in areas around Vermont, West Virginia, and Michigan before he settled in Chicago and joined The Remains ensemble.
Career Beginnings
Before making his on-screen debut, Ted featured in several plays with the Remains Theatre, which was co-founded by Gary Cole and William Petersen. Moreover, in the '80s he appeared in plays performed at The Goodman and Steppenwolf theaters.
On-Screen Beginnings
Ted's on-screen career began in 1983, with a minor role in the television movie "Through Naked Eyes". After a couple of minor roles, Ted was chosen for the role of Frank Holman in the Primetime Emmy Award-nominated mystery series "Crime Story", starring Dennis Farina, Bill Smitrovich and Tony Denison, which follows a Chicago police detective as he tries to stop a young hood's rise in the ranks of organized crime.
Before the decade ended, Ted appeared in several other projects, including the action crime film "Next of Kin", with Patrick Swayze, Liam Neeson and Adam Baldwin as the main stars.
The '90s and Success in "Silence of the Lambs"
He began the '90s with the role of Frederick King in the comedy mystery-drama film "Love at Large", written and directed by Alan Rudolph, and starring Tom Berenger, Elizabeth Perkins and Anne Archer. The same year, he had a one-time appearance in the Primetime Emmy Award-winning TV drama series "Midnight Caller", with Gary Cole as an ex-cop turned late-night talk radio host.
In 1991, Ted was cast as deranged serial killer Buffalo Bill, the main antagonist in the multiple Academy Award-winning thriller crime-drama film "The Silence of the Lambs", starring Jodie Foster, Anthony Hopkins, and Lawrence A. Bonney, which launched him to stardom, but also limited his opus to villainous roles.
In the subsequent few roles, Ted portrayed several villains, but eventually managed to break the connection with the role of Bosko, one of the police officers in Michael Mann's action crime-drama film "Heat". In contrast, in 1998, he portrayed astronaut Alan Shepard in the TV mini-series "From the Earth to the Moon".
He finished the decade with the role of General McGrath in the award-winning sci-fi action-comedy film "Wild Wild West", starring Will Smith, Kevin Kline, and Kenneth Branagh.
The 2000s and Continued Success
Ted started the new millennium with the lead role in the short-lived TV drama series "Wonderland", which tells a story of a mental institution from the points of view of both doctors and patients. In 2001, he portrayed Sgt. Tanner, police superior to Paul Walker's character in "The Fast and the Furious". The same year he portrayed Joe Smiley in the Academy Award-nominated biopic "Ali", with Will Smith in the lead role.
"There's all kinds of family, Brian."

Ted Levine, perhaps inadvertently summing up the entire "Fast and Furious" series.

Perhaps the feature of the Fast and Furious films that marks them as one of the core twenty-first century franchises. pic.twitter.com/JVIO8ygZ9l

— Darren Mooney (@Darren_Mooney) July 17, 2018
The following year, he was selected for the role of Captain Leland Stottlemeyer in the Primetime Emmy Award-winning comedy crime series "Monk", about an ex-detective turned private consultant, Adrian Monk, who battles an obsessive-compulsive disorder, with Tony Shalhoub in the lead role. Ted starred in all 125 episodes of the critically-acclaimed series, and though he didn't win any awards, he was widely praised for his performance.
During his time in "Monk" his popularity increased to a large degree, and he featured in several successful projects.
In 2005, he was Colonel Derricks in the Oscar-winning romantic drama film "Memories of a Geisha", while in 2006, he starred as Big Bob in the horror-thriller film "The Hills Have Eyes". The next year, he portrayed Lou Toback in the biopic on Harlem drug lord Frank Lucas, directed by Ridley Scott and starring Denzel Washington, Russell Crowe, and Chiwetel Ejiofor.
The 2010s and Recent Projects
He started the 2010s rather successfully; his first role was as Warden in the award-winning thriller-mystery film "Shutter Island", based on the novel by Dennis Lehane, with Leonardo DiCaprio in the lead role, while in 2012, he played Isadore Cohen in the award-winning TV sports-drama series "Luck", which starred Dustin Hoffman.
He was pretty busy in the following year, as he starred in Mark Freiburger's family fantasy film "Jimmy", based on the novel by Robert Whitlow about a mentally challenged teenager who communicates with supernatural beings known as Watchers, co-starring Katia Winter in the sci-fi horror mystery film "Banshee Chapter".
Moreover, he played Lieutenant Hank Wade in the award-winning TV mystery crime-drama series "The Bridge" in 2013 and '14, about two detectives who try to stop a serial killer operating on both sides of the Texas-Chihuahua border.
Child Of Grace Official Trailer

Official trailer for #ChildOfGrace. Watch the full movie on iTunes, Amazon or Google Play!Written & Directed By Ian McCruddenStarring Ted Levine (The Bridge, Silence Of The Lambs), Emma Myles (Orange Is The New Black), James Parks (The Son, The Hateful Eight), Thomas Hildreth (Islander), Maggie Elizabeth Jones (We Bought A Zoo) Produced By Thomas Hildreth, Sternman Productions, Athena Lobit Hofmann, Margie Templo Parks, Ian McCruddenCasting By Pat McCorkle (Mccorkle Casting Ltd)Cinematography By Ryo RexEdited By Kristofer Frans NilssonMusic By Henrik ÅströmDistributed worldwide by Mission Pictures International#SternmanProductions

Posted by Thomas Hildreth, Sternman Productions on Thursday, February 15, 2018
In 2014, he starred as Chief Edwards in the mystery drama film "Child of Grace", about nine-year-old Katie who is traveling the country in an RV with her alleged father, who might instead be her kidnapper, with Maggie Elizabeth Jones in the lead role.
The same year, Ted also starred as Sheriff Waterhouse in the award-winning horror mystery film "Dig Two Graves", co-starring Samantha Isler and Danny Goldring.
After a few quiet years, Ted returned in the role of Chief Thomas Byrnes in the Primetime Emmy Award-winning mystery crime-drama series "The Alienist", from 2018 to 2020, which follows criminal psychologist Dr. Laszlo Kreizler investigating serial killings in New York during the late 19th century, starring Daniel Bruhl alongside Dakota Fanning and Luke Evans.
Net Worth
According to sources, Ted Levine's wealth is estimated at over $6 million, as of early 2023.
Personal Life, Dating, Married, Wife, Children
Ted Levine is married to Kim Phillips – he hasn't revealed when they married, but the couple has a son named Mac, born in 1988.
He also has a daughter Melissa, born in 1976, but he hasn't revealed the name of his daughter's mother.
Appearance and Vital Statistics
Ted Levine has black and grey hair, and his eyes are blue. He stands at a height of 5ft 11ins (1.8m), while he weighs approximately 165lbs (75kgs). His vital statistics are unknown, though he has an average figure.