• Tim Matheson is an actor and director with nearly 200 acting credits
• His best known role is as Eric Stratton in the 1978 comedy "National Lampoon's Animal House"
• He is also known for his role as Doctor Vernon Mullins in the series "Virgin River"
• He has been married three times and his current wife is Elizabeth Marighetto
• His net worth is estimated at over $7 million as of late 2022
Who is Tim Matheson?
A director and actor with nearly 200 acting credits to his name, Tim Matheson is probably still known best for his role as Eric Stratton in the 1978 comedy "National Lampoon's Animal House", also starring John Belushi and Karen Allen; the movie won the People's Choice Award for Favorite Non-Musical Motion Picture.
Besides the aforementioned role, Tim had numerous notable ones both before and since the movie premiered, and to the younger audience he is perhaps known best for his role as Doctor Vernon Mullins in the series "Virgin River". Movie lovers know him for starring in numerous TV movies, which have gained worldwide popularity.
More about his career, as well as about his life, you will find out by reading this article.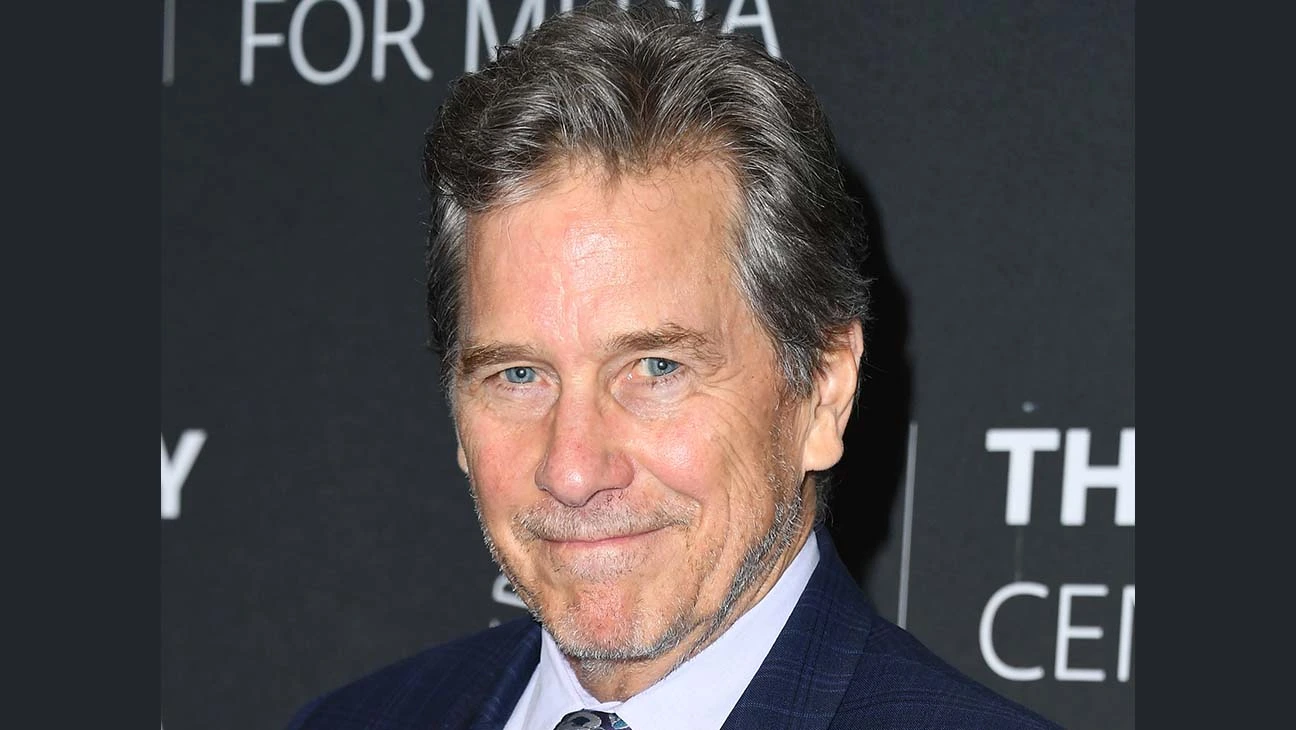 Early life, family, and education
Born Timothy Lewis Matthieson under the zodiac sign of Capricorn on 31 December 1947, celebrating his 75th birthday in 2022; it isn't clear when he began using Matheson. Not much is known about his childhood days, except that he was born and raised in Glendale, a suburb of Los Angeles, California USA. His father was a training pilot, Clifford Matthieson, and his mother Sally, was a housewife. Tim has one sister, Sue, about whom nothing is known.
Speaking of Tim's educational background, he attended a local high school, and upon matriculating in 1965, he didn't go to college but served a tour of duty in the US Marine Corps Reserve.
Acting career-beginnings
Tim made his acting debut as Roddy Miller in an episode of the 1961 series "Window on Main Street", followed by his guest role as Michael in "Leave It to Beaver" in 1962 and 1963. In the same period, Tim was seen as Alan Edgerton in the series "My Three Sons" (1962-1963).
During 1964 and 1965, Tim was heard as Johnny Quest in the animated series "Johnny Quest", which was nominated for the Academy of Science Fiction, Fantasy & Horror Films, USA- Saturn Award for Best DVD Retro Television Release in 2005.
In1966, Tim was heard as Sinbad Junior in 81 episodes of "Sinbad Jr. and his Magic Belt", then  made his movie debut the following year portraying Mark Harmon in the 1967 comedy "Divorce American Style", also starring Dick Van Dyke and Debbie Reynolds, which was nominated for the Oscar Best Writing, Story and Screenplay – Written Directly for the Screen.
In the same year, Tim landed the lead role in the adventure mystery "The Hardy Boys: The Mystery of the Chinese Junk", based on the series of books "The Hardy Boys Mysteries" by Edward Stratemeyer.
Tim followed with another voice role in "Young Samson & Goliath" (1967-1968), before he was seen as Mike Beardsley in the 1968 movie "Yours, Mine, Ours", which followed a story of a widower with ten children who marries a widow with eight, who now must decide how they will manage this huge family. The movie was nominated for the Golden Globe Award for Best Motion Picture – Comedy or Musical.
The early '70s saw Tim as Jim Horn in the series "The Virginian" (1969-1970), followed by his roles in the 1971 TV movies "Hitched" and "Lock, Stock, and Barrel".  During 1972 and 1973, Tim portrayed Griff King in the popular western drama series "Bonanza".
Tim had numerous guest roles in various television series, and when it comes to his notable movie roles, worth mentioning is his portrayal of Officer Sweet in the 1973 movie "Magnum Force", starring Clint Eastwood. In the following years, Tim starred opposite Kurt Russell in the western trilogy "The Quest", "The Quest: The Longest Drive", and "The Captive: The Longest Drive 2", all filmed in 1976.
His most notable role as Eric 'Otter' Stratton in "National Lampoon's Animal House", as mentioned came in 1978, and in the following year, Tim was seen in "The Apple Dumpling Gang Rides Again", "1941", and "Dreamer".
Roles in '80s and '90s
The early '80s saw Tim in TV movies such as "Bus Stop" (1982) and "Listen to Your Heart" (1983). Concurrently, he played Rick Tucker in the series "Tucker's Witch" (1982-1983), a fantasy drama in which he starred opposite Catherine Hicks as a married couple who are also a private detective duo. The series had no nominations, but was well-rated by the viewers.
Since the list of Tim's roles is too long, we will mention some of his most significant, such as in the movies "Impulse" (1984), "Speed Zone" (1989), and "Solar Crisis" (1990).
In the '90s, Tim mostly starred in TV movies, but was also seen on the big screen in films such as "Drop Dead Fred" (1991), "Midnight Heat" (1995), and "A Very Unlucky Leprechaun" (1998). In the following year, Tim co-starred in the romantic comedy "The Story of Us", which starred Bruce Willis and Michelle Pfeiffer.
From 1999 through 2006, Tim portrayed John Hoynes in the drama series "The West Wing", which brought him two Primetime Emmy nominations for Outstanding Guest Actor in a Drama Series, in 2002 and 2003.
More "Unity" from the left. Can he speak 5 languages? https://t.co/3edypS6yjL

— Scott Baio (@ScottBaio) January 23, 2021
The early 2000s to now
Tim continued with his roles in TV movies, such as "Sharing the Secret" (2000), "Second Honeymoon" (2001), and "Mom's on Strike" (2002). In the same year, he was cast to play Vance Wilder Senior in "National Lampoon's Van Wilder", also starring Ryan Reynolds and Tara Reid.
Concurrently, Tim was seen as Sheriff Matthew Donner in the series "Wolf Lake" (2001-2002), this horror storyis set in a small Seattle suburb overtaken by werewolves, and was nominated for two Primetime Emmy Awards.
Tim appeared in a number of television movies and series between 2000 and 2020, and because listing them all would take too long, we will highlight some of his most notable roles, such as in the movies "To Love and Die" (2008), "No String Attached" (2011), "The Prince" (2015), and "Killing Reagan" which brought Tim a Critics Choice Television Award nomination for Best Actor in a Movie Made for Television or Limited Series.
When it comes to his TV series roles, prominent was his portrayal of Doctor Brick Breeland in 70 episodes of the drama "Hart of Dixie" (2011-2015). From 2017 through 2019, Tim had a recurring role as Fred Moran in the series "Madam Secretary" starring Tea Leoni, which won ReFrame Stamp for Top 100 Most Popular Television shows.
Most recently, Tim was seen as Doctor Vernon Mullins in "Virgin River" which began airing in 2019, and its fifth season is announced for 2023. Concurrently, Tim appeared in the series' "This is Us" (2019-2022) and "Evil" (2021-2022).
Love life and wife
Tim was the subject of various rumors concerning his love life, and was romantically linked to many of his female co-stars, however, he hasn't commented on these assumptions. What we do know is that he's been married three times.
His first wife was actress Jennifer Leak – they met on the set of "Yours, Mine, Ours" in 1967, soon began dating and married the next year, but divorced three years later.
Tim's second wife was a non-celebrity, Megan Murphy – the two married in 1985, and welcomed their first daughter Molly in 1986, while their second daughter Emma was born in 1988. Their son, Cooper was born in 1994. Tim and Megan divorced in 2010.
Eight years later, Tim married Elizabeth Marighetto, also a non-celebrity, about whom nothing is known. As of December 2022, they live together in their residence in Hollywood.
Net worth
As an actor with an enviable list of roles, Tim has earned decent wealth for himself thanks to his talent. According to sources, as of late 2022, his net worth has been estimated at over $7 million.