• William Katt is an American actor, comedian, and musician born in 1951 in Los Angeles, California
• He starred in the 2007 fantasy mystery movie "The Man from Earth" and has appeared in over 130 movies and TV series
• He is married to his second wife Danielle Amy Hirsch and has three children with his first wife Deborah Ann Kahane
• He has been nominated for a 2005 TV Land award and published his first comic "Sparks" in 2008
• William Katt's net worth is estimated at close to $1 million as of January 2023.
Who is William Katt?
American actor, comedian and musician William Theodore Katt was born in Los Angeles, California USA, on 16 February 1951, meaning that his zodiac sign's Aquarius. He's appeared in more than 130 movies and TV series, but is probably still best known for playing Art in the 2007 fantasy mystery movie "The Man from Earth", directed by Richard Shenkman, and which starred David Lee Smith, Tony Todd and John Billingsley. It follows Professor John Oldman who's attending his goodbye party, and has revealed to his colleagues that they don't really know anything about his past; the film won five of its seven award nominations.
William's still active in the movie industry, and is currently working on multiple upcoming projects.
Happy birthday, William Katt!The GREATEST AMERICAN HERO star is 70 today. Look for him on WALKER TEXAS RANGER on getTVWhat have you seen him in?

Posted by getTV on Tuesday, February 16, 2021
Education and early life
William was raised in Los Angeles alongside his sisters Juanita and Jody, by their mother Barbara Hale who was an American actress with over 100 credits to her name, who passed away on 26 January 2017 aged 94, and father Bill Williams who was also an actor, appearing in over 110 movies and TV series, who died on 21 September 1992, aged 77.
William looked up to his parents while growing up, and it was during his early teenage years that he knew he wanted to become an actor. He studied at a local high school in the San Fernando Valley, Los Angeles and appeared in many school and theatre plays during his four years there.
Upon matriculating in 1969, he enrolled at Orange Coast College, but dropped out after a year, wanting to pursue an acting career.
Roles in movies
William's debut film role was playing Marine Private in the 1970 crime thriller "Night Chase", and some of his following roles were in the drama "The Late Liz", the thriller "The Failing of Raymond", and the western "The Trackers", all released in 1971.
The year 1974 saw him play Bob in the drama "Can Ellen Be Saved?", directed by Harvey Hart, and which starred Leslie Nielsen, Katherine Cannon and Michael Perks; it follows a young girl who's joined a religious cult. Some of William's notable performances in the remainder of the decade were in the critically acclaimed 1976 horror mystery "Carrie", which won eight of its 14 award nominations, including two Oscar nominations for Best Actress in a Supporting Role (Piper Laurie) and Best Actress in a Leading Role (Sissy Spacek), the 1977 romantic drama "First Love", and the 1979 western comedy "Butch and Sundance: The Early Days".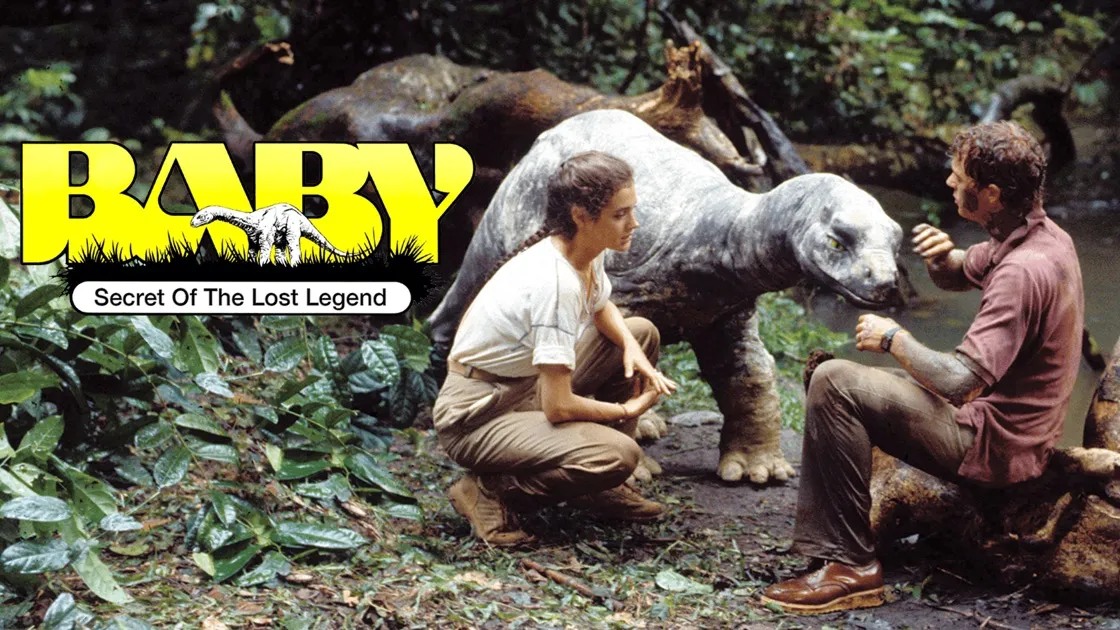 The year 1985 saw him play the lead character George Loomis in the popular adventure family science fiction "Baby: Secret of the Lost Legend", directed by Bill Norton, and which also starred Sean Young and Patrick McGoohan. It follows a paleontologist who's found a baby dinosaur in Africa, and is now trying to protect it together with her husband; the film was nominated for an International Film Music Critics Award for Best New Release or Re-Release of an Existing Score. William could then have been seen appearing in the 1985 fantasy horror comedy "House" – which won one of its 15 award nominations – the 1986 crime drama "Perry Mason: The Case of the Shooting Star", and the 1989 comedy "Wedding Band".
What perhaps marked the '90s for him was portraying Brian in the 1994 horror thriller "The Paperboy", directed by Douglas Jackson, and which starred Alexandra Paul, Marc Marut and Brigid Tierney; the movie tells the story of a homicidal 12 years old boy. William appeared in a couple of other popular movies in the decade, including the 1995 science fiction horror "Piranha", the '97 family comedy "u'Bejani", and the '98 action crime comedy "Catch Me If You Can".
In 2002, he played The Investor in the comedy "Treading Water", and the year 2006 saw him appear in both the comedy "Gamers" and the thriller "Backstage Pass". In 2008, William portrayed Father Hume in the comedy "Beautiful Loser", written and directed by John Nolte, and which starred Adam Lamberg, Laura Breckenridge and Lenny von Dohlen; it follows 14 years old Reginald Regineld who's fallen in love with the pretty girl Tracy.
William's also known for playing the lead character Mockenrue in the 2015 mystery "Subterranea", written and directed by Matthew Miller, and which also starred Bug Hall and Nicholas Turturro. The movie follows 'The Captive' who's been released from prison after not having seen daylight for so many years, and which won a Vortex Science Fiction and Fantasy Award at the 2015 Rhode Island International Film Festival.
William's three most recent film roles have been in the 2020 action "The 2nd", the 2021 action crime comedy "Overrun", and the 2022 action horror "Pursuit".
Roles in TV series
William's debut TV series role was playing Wally Lytton in the 1972 episode "Weird Wednesday" of the action adventure comedy "Emergency!", and the remainder of the decade saw him appear in single episodes of various series, such as war comedy "M*A*S*H", the adventure western "Kung Fu", and the crime action "Police Woman".
From 1981 through 1986, William starred as Ralph Hinkley in the adventure science fiction comedy "The Greatest American Hero", created by Stephen J. Cannell, and which also starred Connie Selleca and Robert Culp. It follows a teacher who's been given a special alien suit and has become a superhero; the series won one of its 13 award nominations. William appeared in only three TV series in the remainder of the '80s: the family drama "Our House", the crime mystery "Alfred Hitchcock Presents", and the drama "Top of the Hill".
The year 1994 saw him play Paul Carson in the drama "Models Inc.", created by Charles Pratt Jr. and Frank South, and which starred Linda Gray, Cameron Daddo and David Goldsmith; it follows Hilary Michaels who's running one of the best Los Angeles modelling agencies Models Inc. William could then have been seen appearing in an episode or two of several hit series, including the comedy "Cybill", the family comedy "7th Heaven", and the action crime adventure "Viper".
Believe it or not, he's walkin' on air!

We welcome actor William Katt to our guest list for Retro Con 2020! Known for the classic 80's show The Greatest American Hero! https://t.co/jGiBXOiUQq#thegreatestamericanhero #williamkatt #greatestamericanhero #joeyscarbury #retrocon pic.twitter.com/oXLlEfM3Ny

— Retro Con (@Retrocons) May 22, 2020
He had only a couple of TV series roles in the 2000s, appearing in an episode or two of the crime action "JAG", the drama "Mystery Woman", and the mystery "House".
The year 2017 saw him appear in an episode of both the comedy "See Ya" and the action adventure "Supergirl", and he's since had two TV series roles: William played Pop Pop in the 2018 episode "Make It Pop Pop" of the action comedy "The Thundermans", and the 2019 episode "William Katt Interview! Greatest American Hero, Carrie, Pippin and Pirates of Penzance" of the comedy "Celebrity Biograph Channel on YouTube".
Other credits
William received special thanks for the 2004 historical documentary movie "Empire of Dreams: The Story of the 'Star Wars' Trilogy" and the 2009 short action comedy movie "The Greatest American Hero: The Fan Series".
He wrote the 1997 action movie "Blade Boxer", the 2000 crime film "Clean and Narrow", and the 2003 horror thriller movie "Descendant"; he directed the 2005 family adventure film "River's End", and the 2013 short science fiction movie "Travelers".
Some of William's recent talk-show appearances have been in "Monday Morning Critic Podcast", "Visible: Out on Television", and "Eli Roth's History of Horror".
Awards and nominations
William was nominated for a 2005 TV Land Award for Favorite Airborne Character, for his performance in "The Greatest American Hero".
Love life and marriage
William's married twice. He and his first wife, non-celebrity American Deborah Ann Kahane exchanged vows on 22 July 1979, in a private ceremony attended by not more than 100 people; Deborah gave birth to their sons Emerson and Clayton sometime in the '80s – the boys' birth dates remain undisclosed.
William and Deborah's divorce was finalized on 9 May 1986, although some sources state that it was in 1986 that they separated, and that they only divorced in 1992.
William and his second wife, Danielle Amy Hirsch married on 10 April 1993, and Danielle gave birth to their daughter Dakota not long after that; William's also a stepfather to Danielle's son Andrew.
He hasn't spoken of other women whom he's dated; William's married to his second wife Danielle Amy Hirsch as of January 2023, and they have a daughter together; he also has two children with his first wife Deborah Ann Kahane.
Interesting facts and hobbies
William and his mother appeared together in the 1978 sports movie "Big Wednesday".
He auditioned for the role of Luke Skywalker in the critically acclaimed 1977 science fiction action movie "Star Wars: Episode IV – A New Hope".
William published his first comic, "Sparks" in 2008, in collaboration with American film writer-director Christopher Folino, the first in their series "Catastrophic Comics".
He was mentored by famous American actress and director Piper Laurie, who was nominated for three Oscars for her performance in the 1961 sports movie "The Hustler", the 1976 horror mystery film "Carrie", and the 1986 romantic movie "Children of a Lesser God".
William's favorite actor is Clint Eastwood, and his favorite movies "Heartbreak Ridge", "Pale Rider" and "For a Few Dollars More".
Height, eyes and wealth
William's age is 71. He has brown eyes and white hair, is 5ft 10ins (1.78m) tall and weighs about 170lbs (76kgs).
William's net worth's been estimated at close to $1 million, as of January 2023.