Grayson Chrisley Wiki bio
Grayson Chrisley was born in Atlanta, Georgia USA, on 16 May 2006 – his zodiac sign is Taurus and he holds American nationality. He's a reality TV star who's known best for his appearance in the reality TV series "Chrisley Knows Best".
Early life and education
Grayson's parents are Todd and Julie Chrisley, reality TV stars, and he has two older siblings, Chase and Savannah, as well as two step-siblings named Kyle and Lindsey from his father's previous marriage to Teresa Terry.
Before he ventured into the reality TV domain, Todd Chrisley was a very successful real estate manager, so Grayson was used to a luxurious life at a young age. He got his first 'phone at the age of four, and first appeared on TV at the age of seven. At the time of writing, Grayson is still in junior high school and appears to be a very ambitious and diligent student, despite his TV career.
Appearances in reality TV shows
Grayson made his TV debut in 2014 when he appeared in the first episode of the family reality TV show "Chrisley Knows Best", and has since been starring in it. The show is centered on the Chrisley family, following the multi-millionaire Todd, his wife Julie and their children. Aside from Chloe, Todd's granddaughter who he gained custody of in 2014, Grayson is the youngest member of the cast, and thus loved by the audience. The show has gained popularity among younger viewers, and is recognized for Todd's snarky one-liners and rhymes aimed at his family's antics. The show is currently airing on USA Network, and the premiere of the 9th season is expected later in 2021.
In 2018, "Chrisley Knows Best" spawned its spin-off show "Growing up Chrisley", following Grayson's siblings Savannah and Chase, which aired for two seasons.
Aside from being a regular on "Chrisley Knows Best", Grayson has also appeared in numerous other reality shows. In 2014, he appeared in an episode of "WWE Raw" along with his father and his brother Chase. In the same year, he and his family participated in the game-show "Family Feud" when they competed against the Whitley family. In 2017, Grayson and his father were contestants on "Big Star Little Star", a show in which celebrities and their kids make a team and test how much they know about their family in order to win $25,000 for a charity of their own choice.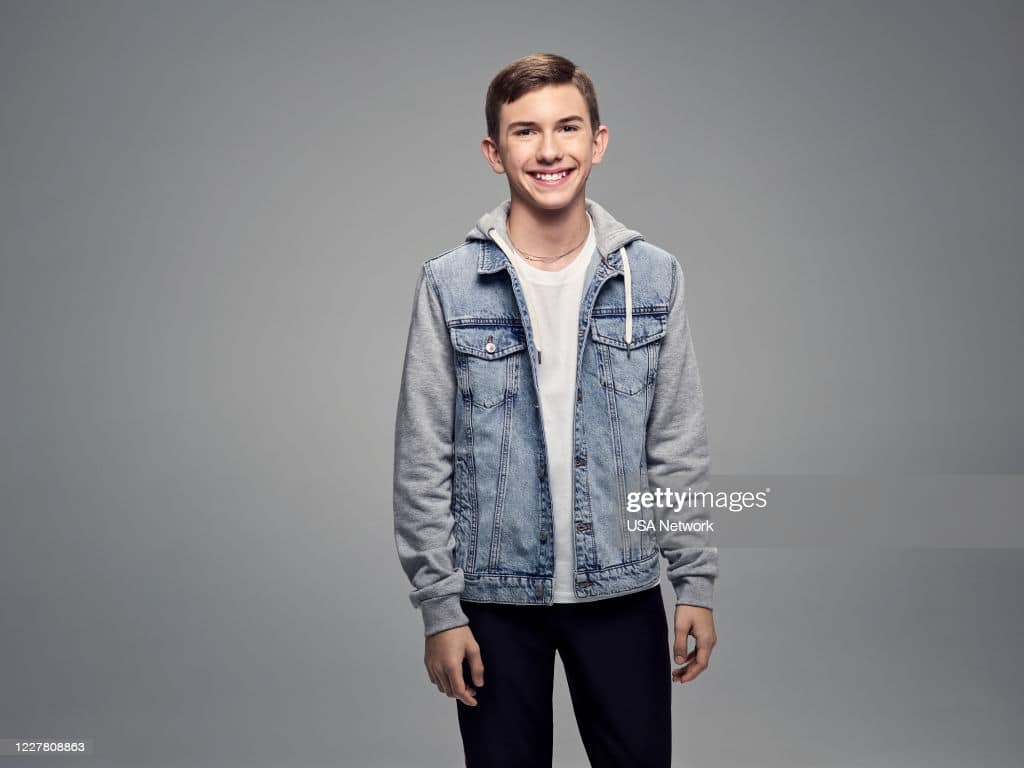 Appearances in movies
Grayson has so far only appeared in one movie: he played himself in the 2016 made-for-television action comedy "Sharknado 4: The 4th Awakens", whicvh is indeed the fourth installment in the famous "Sharknado" film series.
Hobbies and other interests
Grayson has shown interest in sports at a very young age, and his parents have always encouraged him to play competitively. His favorite sport is baseball, and he's playing for his school's team. Grayson is also a big fan of World Wrestling Entertainment (WWE) and hopes to meet his favorite fighters such as Roman Reigns, Karion Kross and Apollo Crews.
He likes to watch movies in his spare time, and particularly enjoys action films with some of his favorites being the franchise "John Wick", "The Dark Knight Rises" and "Ocean's 11", while his favorite actors are Keanu Reeves, Mark Wahlberg and Dwayne 'The Rock' Johnson.
Grayson is already popular on Instagram, with his account having more than 120,000 followers.
Age, height and net worth
Grayson is 14 years old. He has short blonde hair and brown eyes, he's 4ft 10ins (1.47m) tall and weighs around 88lbs (40kgs). As of May 2021, his net worth has been estimated at close to $1 million.
Who is Grayson's father Todd Chrisley?
Michael Todd Chrisley was born in Georgia, USA, on 6 April 1969 – his zodiac sign is Aries and he holds American nationality.
He's a real estate mogul and a reality TV personality, particularly known for his reality show "Chrisley Knows Best".
Todd spent his childhood in Westminster, South Carolina where he was raised by his parents Faye and Gene Raymond Christley, alongside his brothers Randy and Derrick. He is the owner of Chrisley Asset Management, a real estate company.
His own show, "Chrisley Knows Best" launched Todd to fame in 2014, and since then he's appeared in various reality TV series and talk-shows, such as "The View", "The Wendy Williams Show" and "WWE Raw" among others, and in 2017, he was a presenter at the 52nd Annual Academy of Country Music Awards.
In the same year, Todd's late-night talk-show "According to Christley" began airing on USA Network but it wasn't very successful, and thus wasn't renewed for the second season.
Todd is credited as the executive producer for several episodes of "Chrisley Knows Best" and "According to Chrisley", as well as for the entire series "Growing Up Chrisley".
Before marrying Julie Chrisley, he was married to Teresa Terry with whom he has two children Lindsey and Kyle. The two allegedly had a troubled marriage, with Teresa accusing Todd of physical and mental abuse. They divorced in 1996, and later that yearTodd married Julie with whom he has three children.
In 2014, the couple took custody of Todd's granddaughter Chloe, since her father Kyle allegedly had an issue with severe drug abuse.
The reality TV star has been involved in many controversies over the years, including allegations of himself and Julie committing bank fraud and tax evasion in 2019. In August of the same year, they turned themselves in and were released on a $100,000 bond, but this doesn't seem to be the end of financial troubles for Todd, as there are rumors about him being over $46 million in debt. If the rumors are true, this would be the second time he has to file for personal bankruptcy, as he had previously filed in 2012 having debts of over $49 million.
Todd's flamboyant behavior has made some fans wonder whether he is gay, but he denies such rumors while stating 'I'm flattered that people think I can get laid on both ends. So, that doesn't bother me, and my wife certainly is flattered that as many men want her husband as there are women.' Todd is a germophobe and is obsessed with his house being clean. He is also as strict a parent as seen on his show, and closely monitors his children's online behavior.
Todd Chrisley is 52 years old, he has short blonde hair and blue eyes. He is 6ft 1ins (1.88m) tall and weighs around 170lbs (78kgs).
As of May 2021, Todd apparently still has a debt of $5 million, if not considerably more.