Matt Cornett is a young American actor, widely known for playing E.J. in the Disney+ "High School Musical: The Musical: The Series." He first caught fans' attention when he made recurring appearances in Nickelodeon's "Bella and the Bulldogs" as Zach Barnes. His career skyrocketed when he landed the role in the "High School Musical" mockumentary.
Is it another Troy and Gabriella situation?
"High School Musical: The Musical: The Series"  is a spin-off of Disney's hit trilogy film "High School Musical." Needless to say, the idea was a hit and the series has been very well received.
Although the series is creatively executed with a direction of its own, it pays homage to the original film.
You may not expect to see the handsome Troy, the shy Gabriella, and the mean girl Sharpay but you will notice characters portraying them with a new twist. The show was created by Tim Federle, and also stars Joshua Bassett, Olivia Rodrigo, Sofia Wylie, among many others.
The series premiered on Disney Channel, Freeform, and ABC for preview on 8 November 2019, in anticipation of Disney's launch on November 12.
Disney + renewed the series for a second season which is set to premiere on May 14 this year, as the series has received tremendous interest from the audience, and won a 2020 GLAAD Media Award in the category Outstanding Kids and Family Programming.
Early Life
Matt was born on 6 October 6 1998, in Rogers, Arkansas USA, to parents Art and Rhonda Cornett, and was raised alongside his older brother and sister in rural Arkansas. Matt began booking acting gigs as he was entering his teenage years. When his career began to take off in 2012, Matt moved to Los Angeles, California to pursue his dream.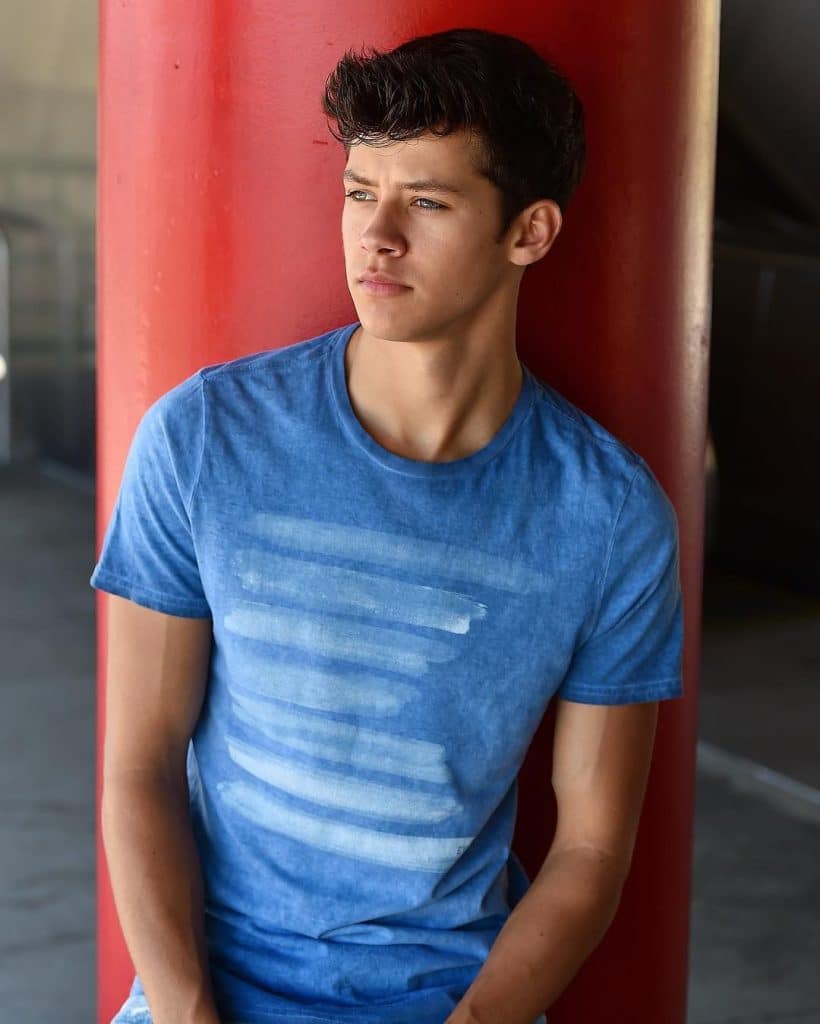 Education
We've all seen Matt attend several on-screen high schools from his time at Silverado East to his time at East High. The real puzzle is whether he actually attends school in the real world. Well, that's up for debate since he has managed to keep much of his private life under wraps.
Relationship
Matt Cornett is in a relationship with Instagram sensation and model Brookelynn Elizabeth. The couple has been dating for close to three years now, and Matt has made numerous public appearances with his girlfriend and refers to her as his goofball.
Career
Matt jump-started his acting career when he landed a small role in the short film "Family Treasure" (2012), and proceeded to build his portfolio by appearing in the films "Can"(2013), "I Think My Babysitter's an Alien"(2015), "Fading"( 2017) and "Alex and Me"(2018).
Besides his big-screen appearances, Matt was also cast for numerous guest roles in series "Nightmare U" (2012-2014), "Southland" (2013), and TV films "The Dunes Club"(2015) and "Future Shock"(2015). The real breakthrough in his career came when he landed a role for recurring appearances in Nickelodeon's "Bella and the Bulldogs."
The young actor has since been cast for guest roles in "Criminal Minds"( 2016), "Life in Pieces"( 2017-2018), "Game Shakers"( 2019), and "The Goldbergs"( 2019-2020). Matt was also cast in TV films "Perfect Citizens" (2018) and "Stressed to Death" (2019). Currently, Matt is working on Disney's "High School Musical: The Musical: The Series," and you can catch him on his newest project "School for Boys" which is set to premiere in mid-2021.
In both 2014 and 2016, Matt won at the Young Artist Awards for the categories Best Performance in a TV Series Guest Starring Young Actor 14-16 for his work on "Southland"(2009), and Best Performance in a TV Series – Recurring Young Actor 14-21 for his appearances in "Bella and the Bulldog" (2015).
In 2017, Matt was nominated for the Young Entertainer Award for the category Best Recurring Young Actor – Television Series for "Bella and the Bulldog" (2015). He also won Best Guest Starring Young Actor- Television Series for "The Middle" (2009).
Net worth
With achievements like that one is bound to wonder how much Matt Cornett is worth. The young actor's net worth is estimated at over $1 million. Like any boy his age who can afford it, Matt treated himself to a Chevrolet 2016 SS!
Hobbies
The young actor still appreciates spending time with his family in rural Arkansas. Matt enjoys catching games and playing video games.
He enjoys singing and playing the guitar. For a moment it appeared Matt was getting into YouTube, but has since forgone the idea.
Matt is a dog person and can often be seen spending time with his Siberian Husky Kota. Needless to say, the two make a cute pair.
Physical characteristics
Matt has the typical popular guy look, standing at 6ft (1.83m) and weighing 132lbs (60kgs). He has a set of hazel eyes, and brown hair.