• Adelaide Clemens is an Australian actress born in Brisbane, Queensland on 30 November 1989.
• She is known for her lead roles in the 2012 fantasy horror movie "Silent Hill: Revelation" and the romantic action drama "Parade's End".
• She has also appeared in numerous TV series and films such as "X-Men Origins: Wolverine", "The Great Gatsby", and "To the Stars".
• She is an advocate for equal human rights, and supports the movement Black Lives Matter.
• As of January 2021, her net worth is estimated to be over $4 million.
Adelaide Clemens Wiki Bio
Adelaide Clemens was born in Brisbane, Queensland Australia, on 30 November 1989 – her zodiac sign is Sagittarius and she holds Australian nationality. She is an actress who might be known best for her portrayal of the lead characters Heather and Alessa in the 2012 fantasy horror movie "Silent Hill: Revelation", written and directed by M. J. Bassett, and which also starred Kit Harington and Sean Bean. It follows Sharon Da Silva who somehow gets transported into another reality, which will explain the nightmares she has been having since her early childhood. The film was nominated for eight awards.
Childhood and education
Adelaide was raised in Japan and France as well as Australia, alongside her brothers Felix and Sebastian by their British father Mark Clemens who is a marketing manager, and their Australian mother Janea Clemens who is a former cardiac nurse. The family often moved because of Mark's career, and they also lived in Hong Kong where Adelaide attended Hong Kong International School. Upon moving to Sydney, Adelaide enrolled at Queenwood School for Girls at which she became interested in acting, and started dreaming about becoming a famous actress.
Upon matriculating in 2007, Adelaide stayed for only another year in Sydney before moving to Los Angeles, California USA, to pursue her acting career.
Roles in TV series
Adelaide made her debut TV series appearance in 2006 when she portrayed Juliet in a single episode of the family drama "Blue Water High", while the following year saw her portray her first lead character, Alison in the action adventure fantasy "Treasure of Fiji" created by Greg Million and Jonathan M. Shiff, and which also starred John Noble and Kain O'Keeffe. It follows a group of people who find themselves in an alternative reality, and now have to figure out how to go back to their reality.
In 2007 appeared the supporting character Harper in the romantic drama "Love My Way", which starred Claudia Karvan, Asher Keddie and Brendan Cowell, and is about the lives of a couple of people in their 30s.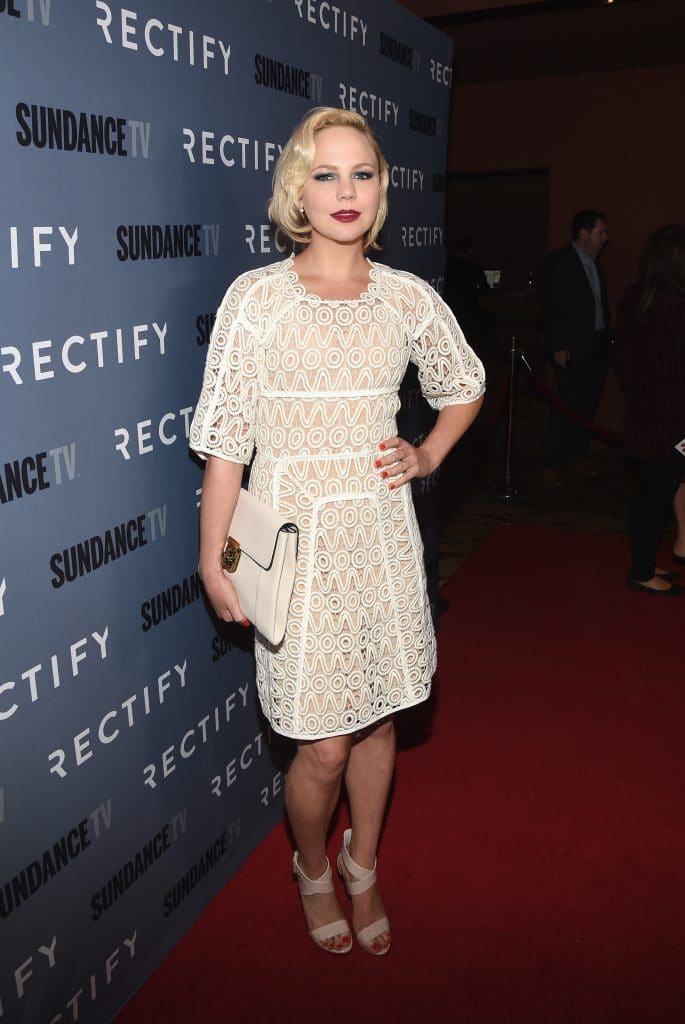 The series was a hit winning, 25 awards while being nominated for 34 others. The following years saw Adelaide appear in only an episode or two of various series, such as the drama "Out of the Blue", another drama "All Saints", and the action adventure mini-series "The Pacific". In 2012, she was invited to star as Valentine Wannop in the romantic action drama "Parade's End", which also starred Benedict Cumberbatch and Rebecca Hall, and follows a British aristocrat who is cheating his socialite wife with a young woman interested in politics. It was a huge success, winning seven awards while it was nominated for 34 others, including five Primetime Emmys.
From 2013 to 2016 Adelaide portrayed Tawney Talbot in all 30 episodes of the drama "Rectify", which is about Daniel Holden who spent 19 years in jail before new evidence revealed he might not be guilty after all. In 2018, she voiced Merla in five episodes of the critically acclaimed animated action adventure "Voltron: Legendary Defender", which won nine awards and was nominated for 10 others.
One of her most recent roles in TV series has been in all 12 episodes of the 2020 drama "Tommy", starring alongside Edie Falco and Michael Chernus, and which follows a woman who becomes Los Angeles' first female Chief of Police.
Roles in movies
Adelaide made her debut film appearance in 2008, when she portrayed Rose in the mystery horror comedy "Dream Life", and then played supporting characters in various movies such as the 2009 action adventure science fiction "X-Men Origins: Wolverine" which starred Hugh Jackman and Ryan Reynolds, the 2010 thriller drama "Wasted on the Young" written and directed by Ben C. Lucas, and Shunji Iwai's 2011 horror thriller drama "Vampire".
Adelaide was very busy in 2012, appearing in three movies including starring as the title character in the romantic family drama "Camilla Dickinson". The film follows Camilla who is 15 years old, and starts dating the rebellious boy Frank, while her parents' marriage is falling apart.
In 2013, she played Catherine in the critically acclaimed romantic drama "The Great Gatsby", which starred the famous actor Leonardo DiCaprio and won 50 awards including two Oscars, while it was nominated for 85 other awards. A couple of Adelaide's following roles were in the 2014 drama "Parer's War", the  drama "The World Made Straight" and the comedy "The Automatic Hate" both in 2015. The year 2016 saw her portray Halley in the comedy drama "Avenues", written and directed by Michael Angarano who also starred in it alongside Nicholas Braun and Ari Graynor. The film follows Max who has to learn how to deal with his brother's suicide.
Three of Adelaide's most recent roles in movies have been in the 2018 short horror "The Caretaker", the 2019 drama "To the Stars", and the 2019 romantic musical drama "I'll Find You" in which she starred as Rachel Rubin.
Adelaide has recently been cast to star alongside Saffron Burrows and Russell Tovey in the upcoming romantic thriller drama "After the Harvest II".
Awards
Adelaide has been nominated for a single award: a 2008 Graham Kennedy Award for Most Outstanding New Talent, for her performance in the romantic drama series "Love My Way".
Love life and dating
Adelaide hasn't shared anything regarding the men (or women) she might have dated, but there were once rumors circulating the internet about her having an affair with the famous actor Benedict Cumberbatch.
The two were in an on-screen relationship in the series "Parade's End', and made it look so real that some people thought they were dating in real life, however, this hasn't been confirmed.
There are many others who have claimed on various social media networks that Adelaide is a lesbian, and that they have seen her kissing her female friend, however, these people haven't provided any proof for their claims, thus nothing is known about Adelaide's sexual orientation.
As of January 2021, she appears to be single, hasn't married and doesn't have children.
Hobbies and other interests
Adelaide is fighting for equal human rights, and today supports the movement Black Lives Matter, having walked several peaceful protests to further support it.
Adelaide Clemens – 091019_01_005410-15fpgvf.jpg, via pics.onemusic.tv Link: http://ift.tt/1PJzwgk#AdelaideClemens #091019_01_005410-15fpgvf.jpghttp://ift.tt/1PJzwgk

Posted by Celebrity Pictures on Sunday, November 15, 2015
Summer is her favorite season, as she enjoys being close to the ocean, sun tanning at the beach and swimming. Her favorite place to be during summer is Miami in Florida, while she is also keen on spending it in Europe, either in Italy or Spain.
She likes to dress up for Halloween, and wants to one day attend her first cosplay event.
In her spare time Adelaide likes to watch movies – her favorite actors and actresses are Eddie Murphy, Jackie Chan and Sandra Bullock, while a couple of her favorite films are "Meet Dave", "Rush Hour" and "The Heat".
Age, weight and net worth
Adelaide's age is 31. She has long blonde hair and blue eyes, her height is 5ft 9ins (1.75m) while her weight is 135lbs (62kgs).
As of January 2021, her net worth has been estimated at over $4 million.