• Bella Robertson is an 18-year-old reality TV star and actress who rose to fame appearing on "Duck Dynasty" alongside her father, Willie Robertson.
• She has five siblings, three of whom are adopted, and all of whom have found success in their own right.
• She made her TV debut in 2012, and in 2021 is appearing in the spin-off series "At Home with the Robertson's."
• In 2020 she became engaged to Jacob Mayo, and married him in 2021.
• She is active on social media and has an estimated net worth of $200,000.
Who is Bella Roberston?
Bella Robertson is a reality TV star and actress who rose to fame appearing on the reality series "Duck Dynasty" alongside her father, Willie Robertson. She was born under the Zodiac sign Virgo on 16 September 2002, in West Monroe, Louisiana, USA, and so holds American nationality – as of 2021, she is 18 years old.
Early life and Family
Bella was born into a large family to Willie and Korie Robertson, grandparents are Phil and Kay Robertson, and has spent most of her life in West Monroe. After matriculating in 2019, she enrolled at the Liberty University Online Academy.
#NewProfilePic pic.twitter.com/CX3Jr9VdbY

— Bella Robertson (@bellarobbb) November 27, 2017
While studying, she has also found herself a job: "I work at a coffee shop most days, so my school schedule revolves around that if I work from 7:15-1:30, then I would go straight from work to my math tutor's house, work for a while, then to a coffee shop to finish the rest of my classes."
Her father, Willie, is a businessman, TV personality, and CEO of the "Duck Commander" company. An avid and passionate hunter, grandfather Phil invented the Duck Commander, and launched the company that sells duck calls and turkey-hunting merchandise. Utilizing his experience and knowledge, Willie turned the company into a multi-million dollar business. Bella's mother Korie, a Harding University graduate, came into the spotlight starring in the family reality show.
Bella has five siblings: John Luke, Sadie, Will, Rowdy, and Rebecca, three of whom are adopted. Upon finishing his studies, John Luke shifted his focus from "Duck Dynasty" to writing, and produced the series entitled "Be Your Own Duck Commander", then in 2016, he published his second book entitled "Young and Beardless: The Search for God, Purpose and a Meaningful Life".
Sadie, her biological sister, is also a YouTuber, with her own channel entitled "Sadie Robertson", which currently counts 500,000 followers.
Her parents adopted Will when he was just a couple of weeks old; he's known as a shy and private individual, compared to his other siblings, mainly because he rarely appeared in the reality show.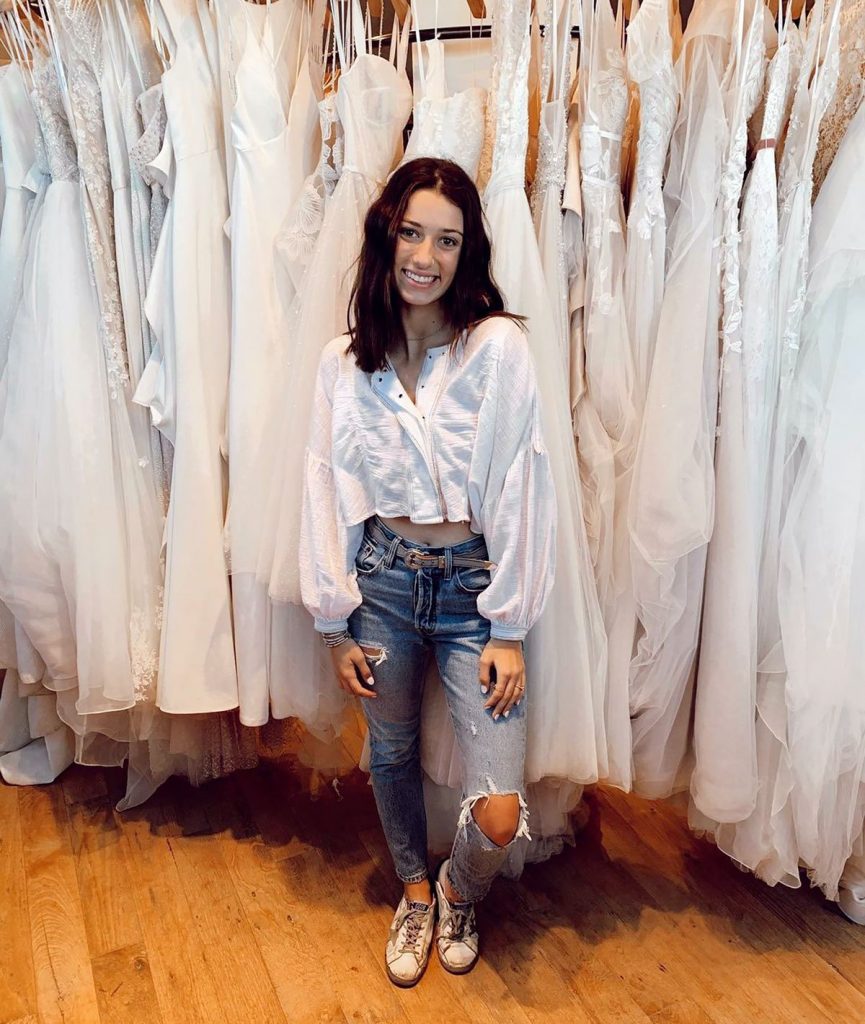 Rebecca is the second child, even though she was not legally adopted – she initially came to the family as a foster, and simply stayed with the family, Korie saying "She came to us when she was 16 as an exchange student from Taiwan, and didn't speak a word of English. I thought, 'Oh, no, I've got like four little kids, like two to six, and now I've got a 16-year-old who doesn't speak English; what am I gonna do?" The latest addition to the family is Rowdy, who was adopted at 13-years-old. In an interview, Korie said:" We are always open to adoption. We feel like adoption has blessed our family in so many ways. And we are so thankful for our kids both biological and adopted. So 'never say never.' That's for sure."
Rise to Stardom
At the age of nine in 2012, Bella made her TV debut in the first season of the familyeries entitled "Duck Dynasty", which ran for 11 seasons from 2012 to 2017. The show chronicles the lives of the extended Robinson family, which also includes the families of Willie's brothers, Alan, Jason and Jep. The family previously appeared on similar reality shows "Benelli Presents Duck Commander", and "Buck Commander". Stating that the show was a huge success is an understatement, considering that it holds the title for the most-watched non-fiction series in history. On that note, it's not surprising that the show announced a couple of spin-offs, including "At Home With the Robertson's".
In 2014, Bella was invited with her family to participate in the "Nickelodeon Kids Choice Awards".
When it comes to her acting roles, she portrayed the character named Anna in the 2016 drama movie "I'm Not Ashamed". In 2021, she's appearing in her family's spin-off series "At Home With the Robertson's".
Personal life
Talking about her personal life, in 2018 she dated Lev Bure, the son of Candace Cameron Bure. In 2020 she began dating Jason Mayo, a 21-year-old baseball player who gained online popularity for his relationship with Bella. Just six months after they began dating, Bella revealed that she was engaged and going to marry Jacob, writing on her Instagram: "I was thankful for you yesterday, I am thankful for you today, and now I get to be thankful for you for the rest of my life! I am blown away by God's goodness and grace. @jacobdmayo let's get married!! I love you forever".
Jacob also posted on his Instagram photos of the romantic proposal: he proposed to her in a candlelit barn, further decorated with white rose petals. He also added the heartwarming captions: "Bella is many things to me. She is my best friend. She is the person I can lean on in any problem with no judgment. But with the honest truth when I'm acting out. She loves Jesus. She holds me to a higher standard that she doesn't let wave" The extended family also chimed in and celebrated news of the engagement with the couple.
On 19 May 2021, the couple tied the knot; Bella shared a photo of her and Jason holding the marriage certificate on her Instagram with captions "Signed, Sealed, Delivered, Jason Mayo I'm Yours."
Physical stats and hobbies
Bella is 5ft5ins (165) tall, while her weight is around 121lbs (55kgs). Her natural hair is brown, further adorned with hazel eyes. Her vital statistics are 34-26-35. From an early age, she has developed an interest in painting and photography. She has a small gallery of photos on her Instagram, which features various painting styles as Bella likes to experiment with colors and artistic forms. Her favorite clothing brands are Urban Outfitters, Anthropology, and Free People. Similar to the rest of the family, she is a devout Christian; her favorite bible verse is Jeremiah 29:13, and where ever she goes, she always carries her Bible. Most fans of the show know Bella as a very open, kind, and confident person who creates personal content without hesitation.
She disclosed in one of her Instagram stories: "Confidence is a daily decision. You have to wake up and make the decision to love yourself. It does not just come easily, you must walk in it." In terms of her fame which she has garnered young, many are interested in her ways of dealing with popularity and fame, Bella disclosed: "Numbers are just numbers. The comments are sweet, but not as sweet as everything Jesus says I am and all I know me to be." Her favorite quote is: "You are not kind because people are kind to you. You are kind because you are a kind person."
Social media platforms
Bella is very active on her social media accounts; her Instagram counts over 500,000 followers, similar to her Twitter account. Her Instagram serves as a personal blog on which she posts photos from family gatherings, travels, and significant events. At times she appears in her sister's Sadie's YouTube videos.
What is her net worth'
Her estimated net worth is around 200,000, which she has acquired appearing on "Duck Dynasty". On the other hand, her father's net worth is estimated at $40 million, which he has primarily earned operating as a CEO of the company Duck Commander. She ventured to the university to study geology.